I've never been to a mud run but I've seen photos and thought this would be a good opportunity to take some of my own. The forecast was not looking good for it, with rain for sure by noon. The race was supposed to start at 9:30 so that's when we got there and wouldn't you know it, the rain had already come. It was cold, too. I felt bad for the participants.
All I could see was a huge green field and no mud. We wandered through the crowd to the shed where we hid out until the action started. The smell of a sausage sizzle was wafting through the air, tempting Andy into buying one. We watched the poor guy on a tractor in the rain mowing that huge field.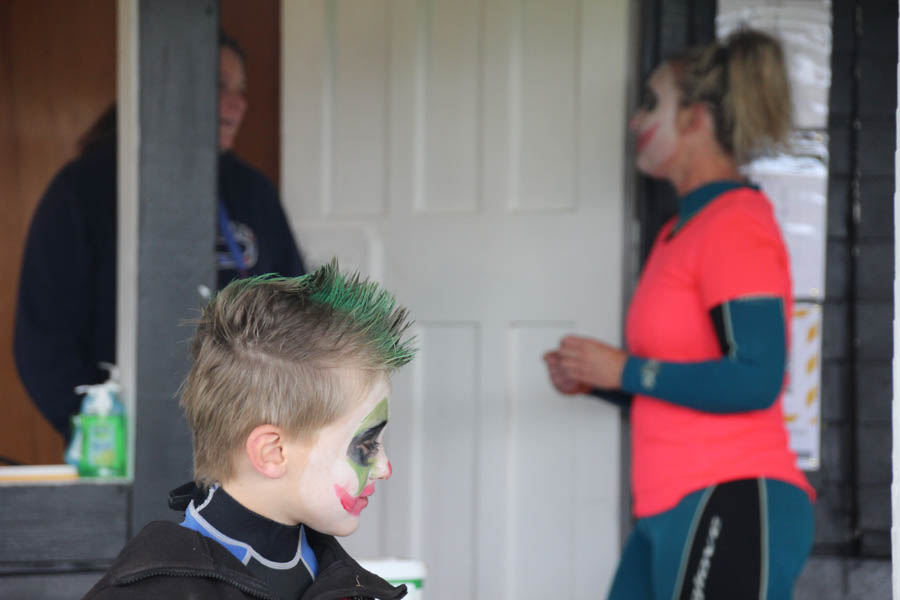 I was getting a good feel for the participants, most with some sort of theme for their group. I didn't expect it to be such a colorful event!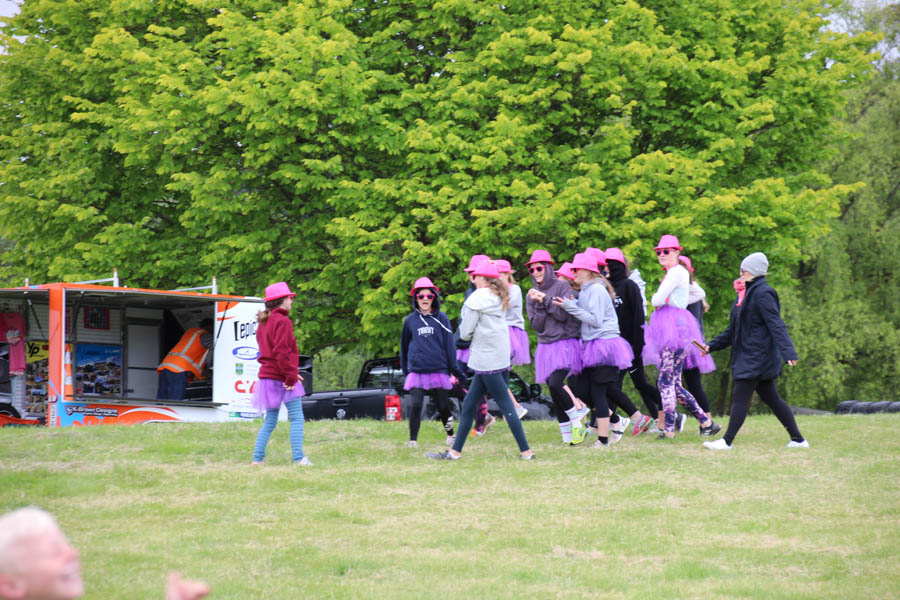 We decided to try and find where the race and mud actually were and hid out under a tree where the start line appeared to be (behind a fence). The crowd gathered as a woman in a bright pink pig outfit read out the rules to everyone. You know it's gonna be a good day!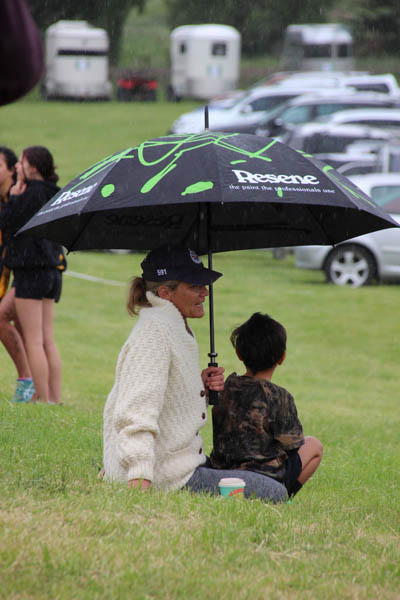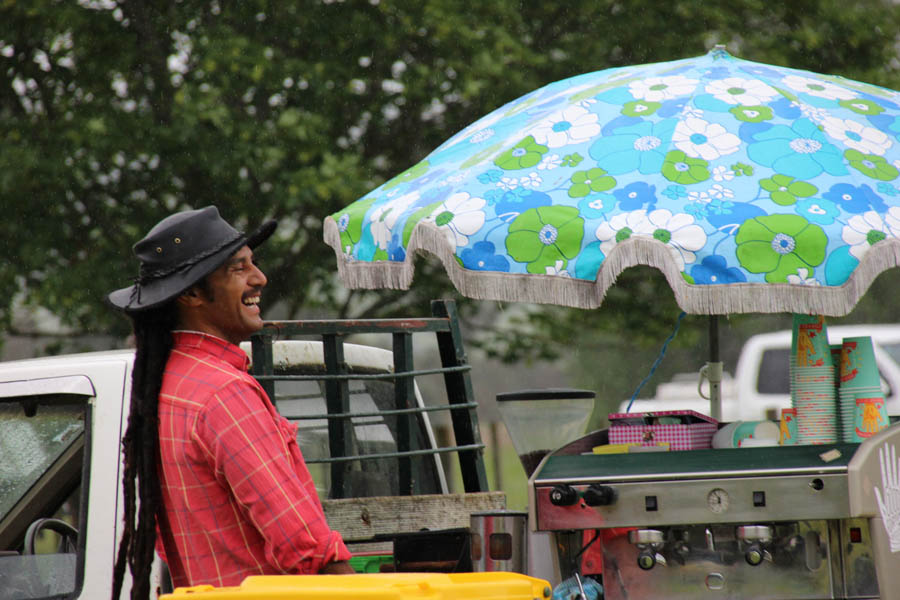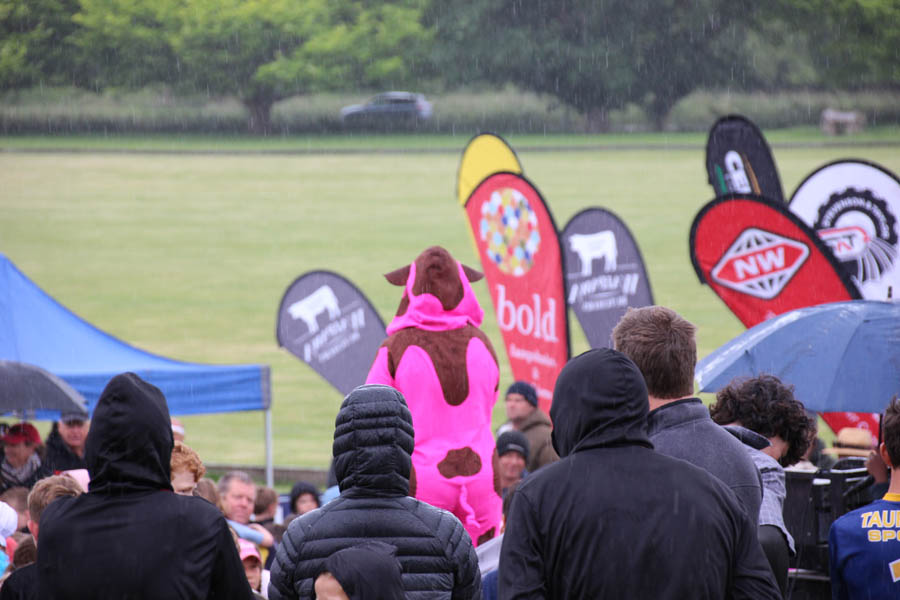 People headed toward the start with a plethora of giddiness and excitement. (You can click on the gallery for full sized photos.)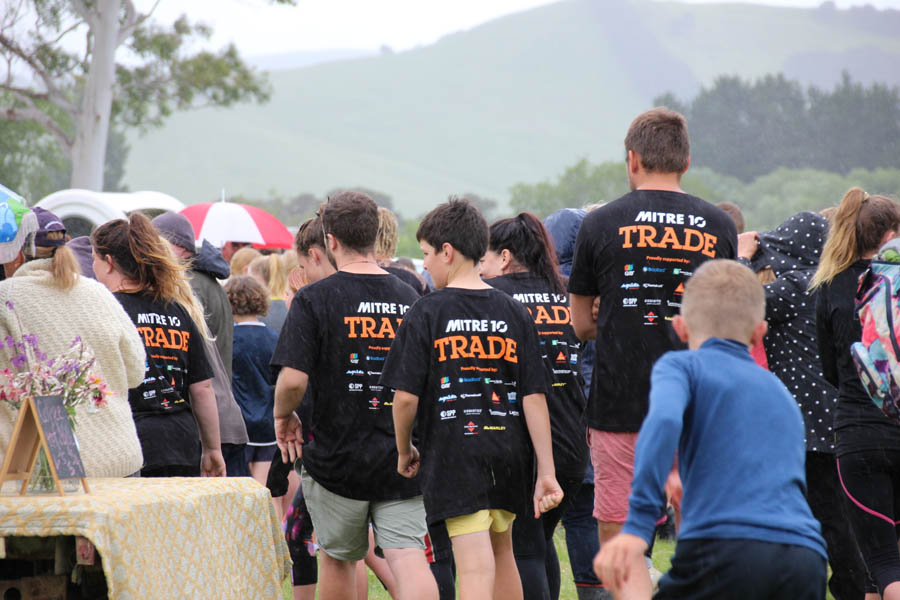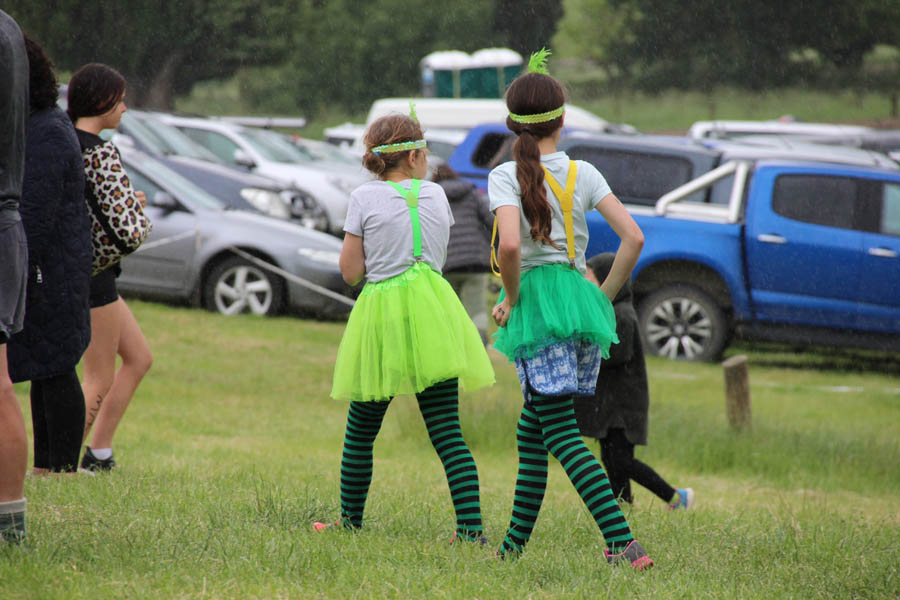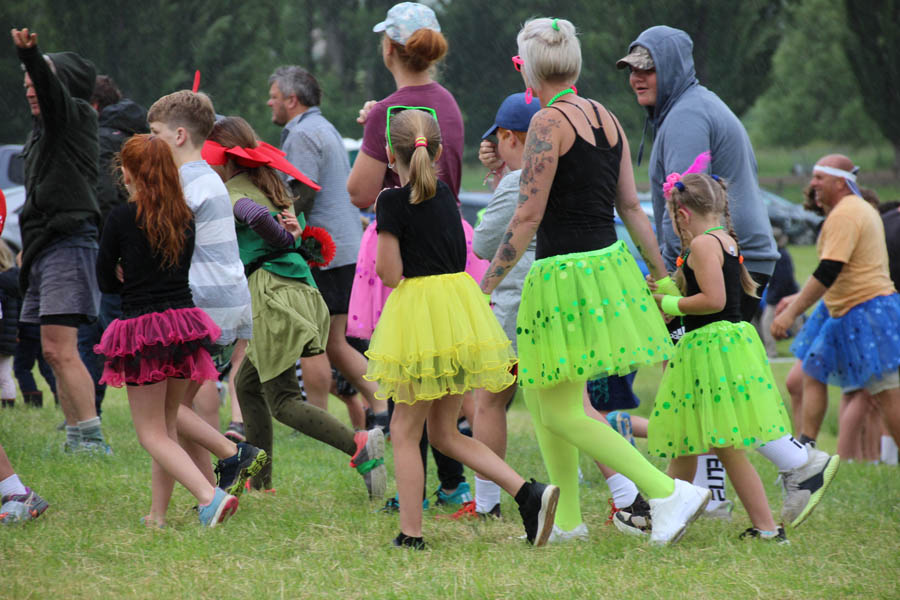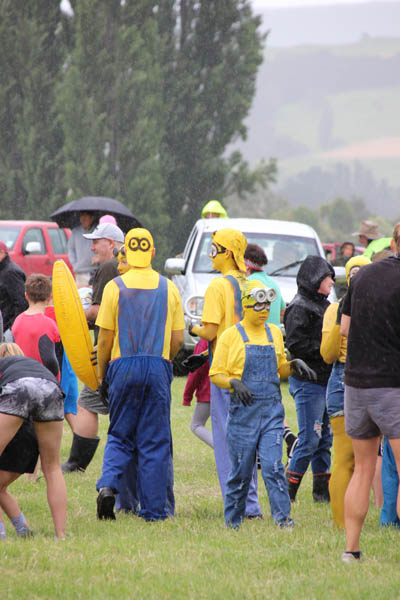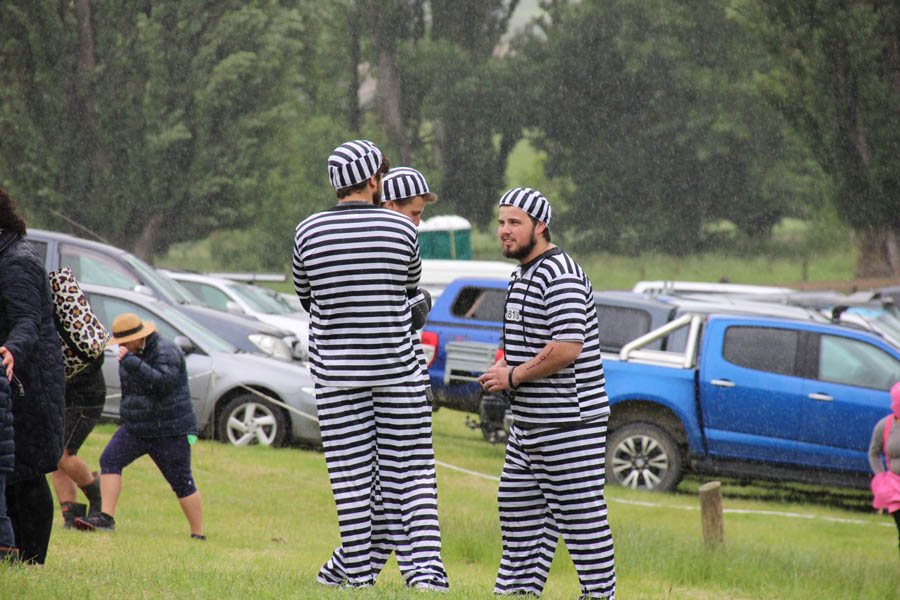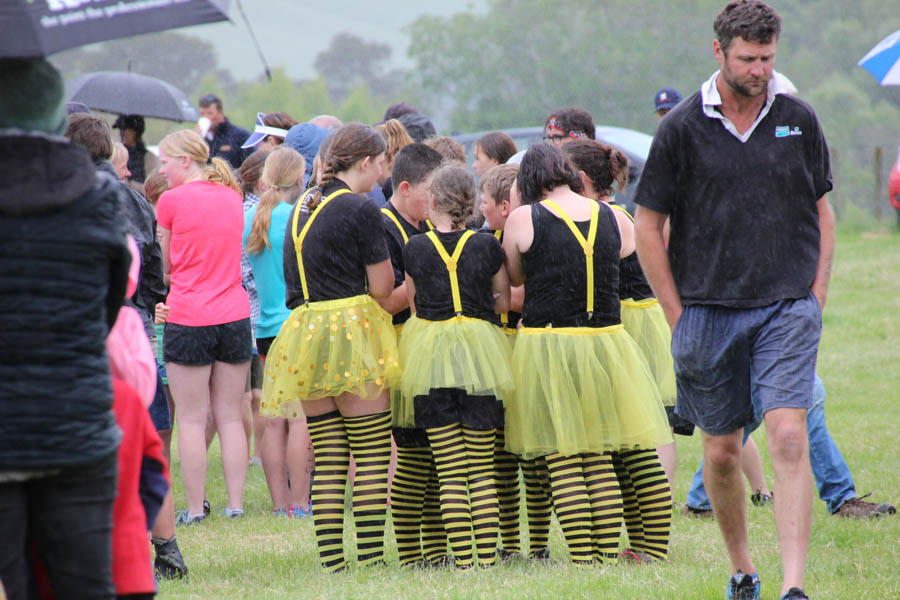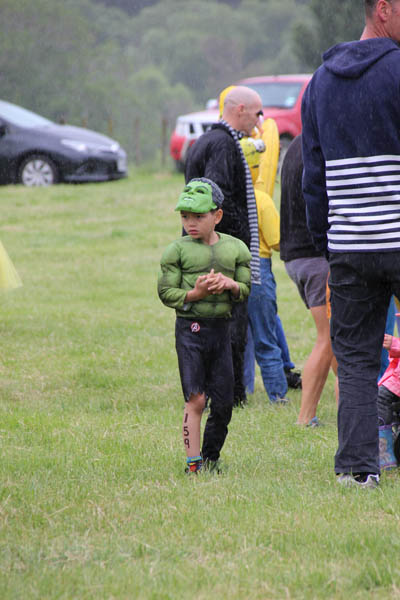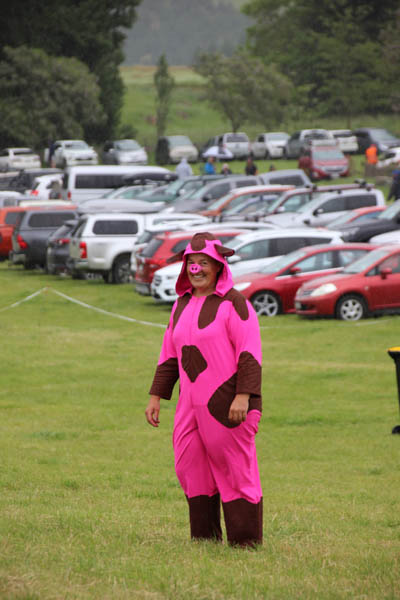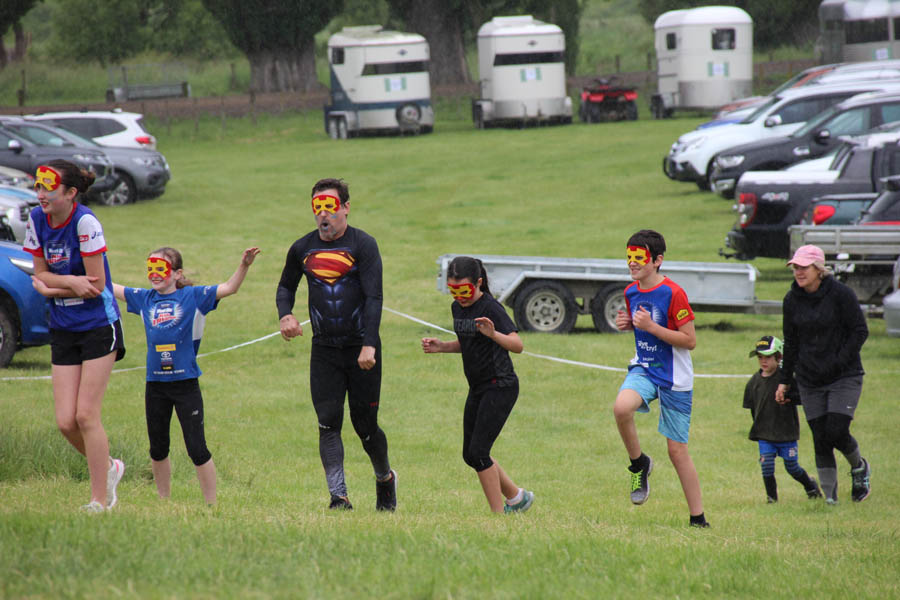 The longest run was 10km with shorter ones also available (there seemed to be about 5 groups of runners). Unfortunately, we were only able to stand at the start and finish (which was one in the same, of course) which I hadn't expected.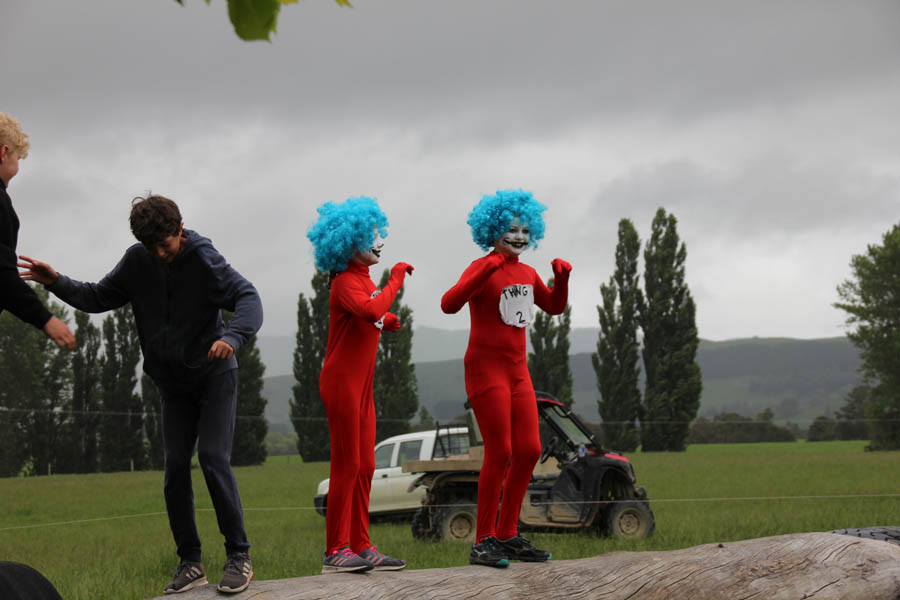 We watched as large groups of kids and adults ran toward the hills in the rain. The smart ones wore wetsuits! I couldn't believe I saw so much skin considering the temperature (less than 60 degrees). Everyone was already soaking before the race even began. Then again, what's mud without rain? Dirt, I suppose right!?
Since there are so many pictures, I'll let them tell the story and chime in when needed.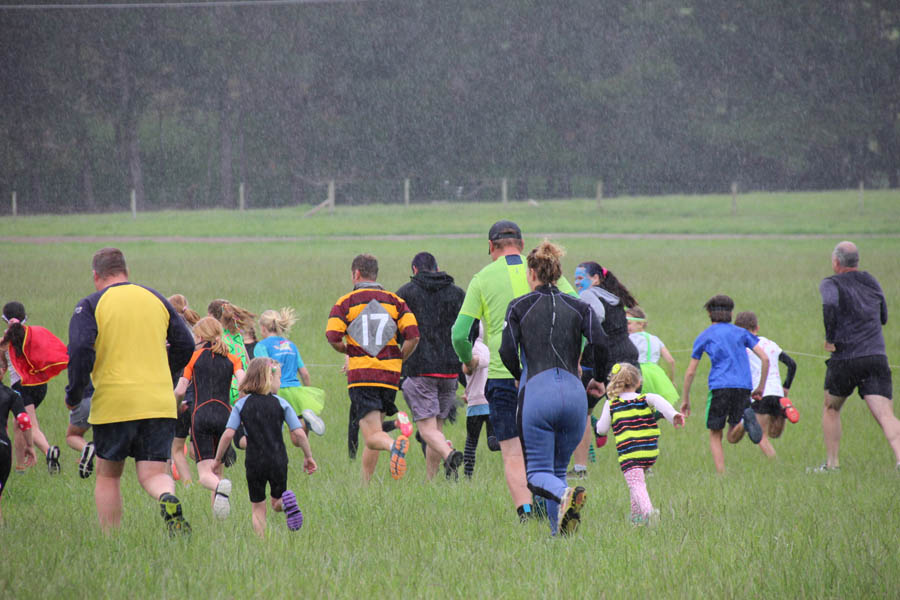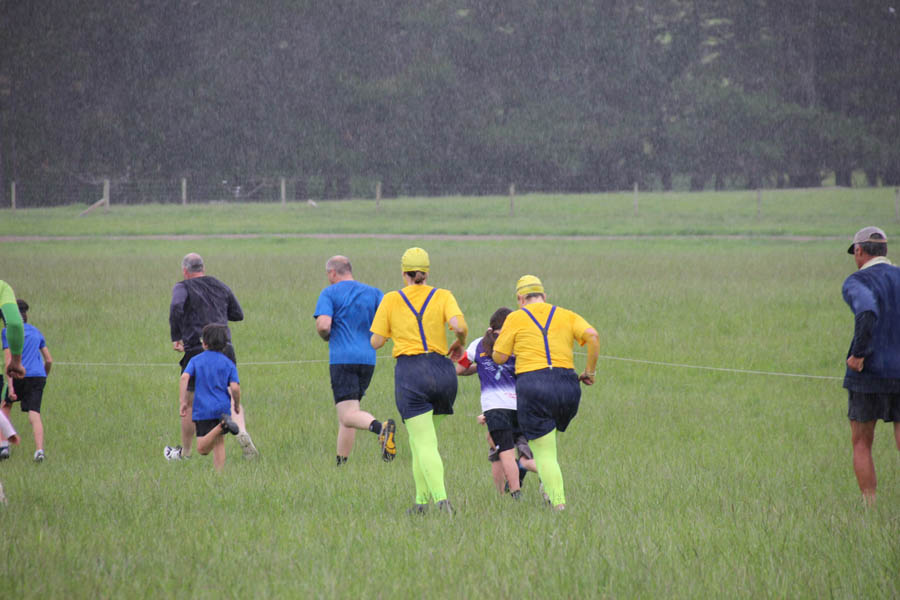 The rain really started coming down by the time the last group departed, so we headed toward shelter and grabbed some steak sandwiches and a drink. We waited for the hard working ones to come back to the finish line, mud and all!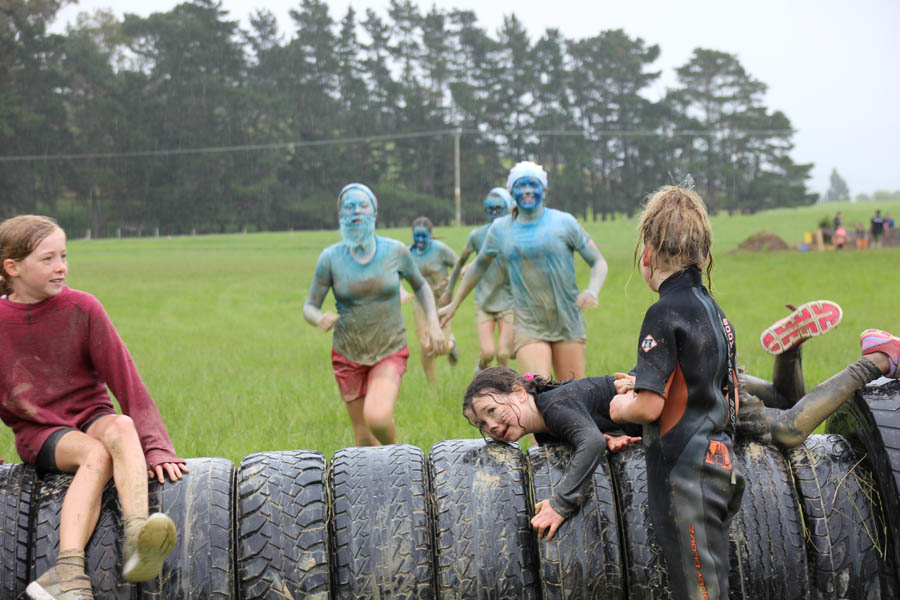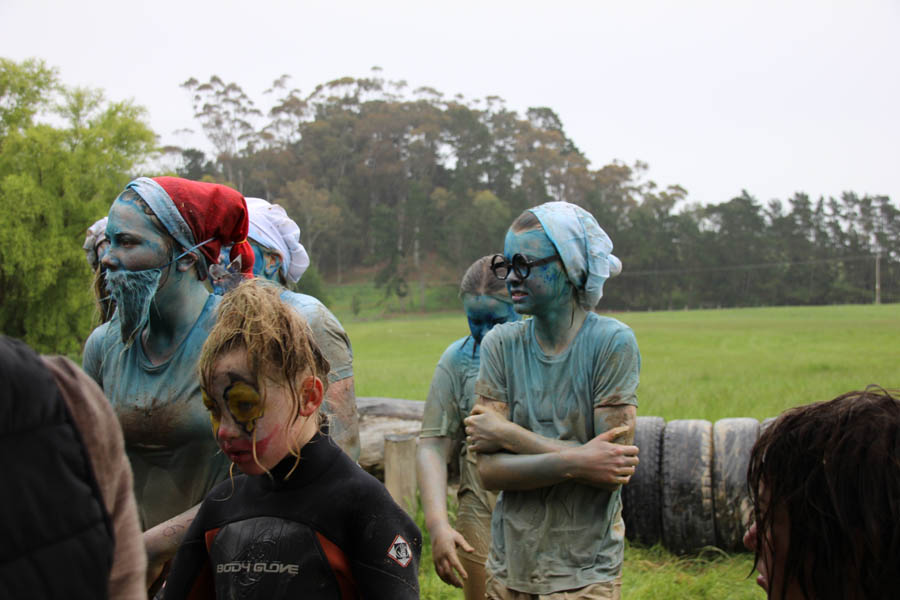 We were thankfully under a tent, where everyone had to read off their number to check in (or check out, in this case!).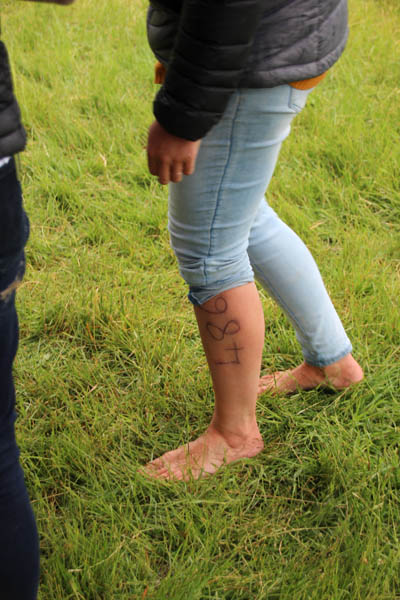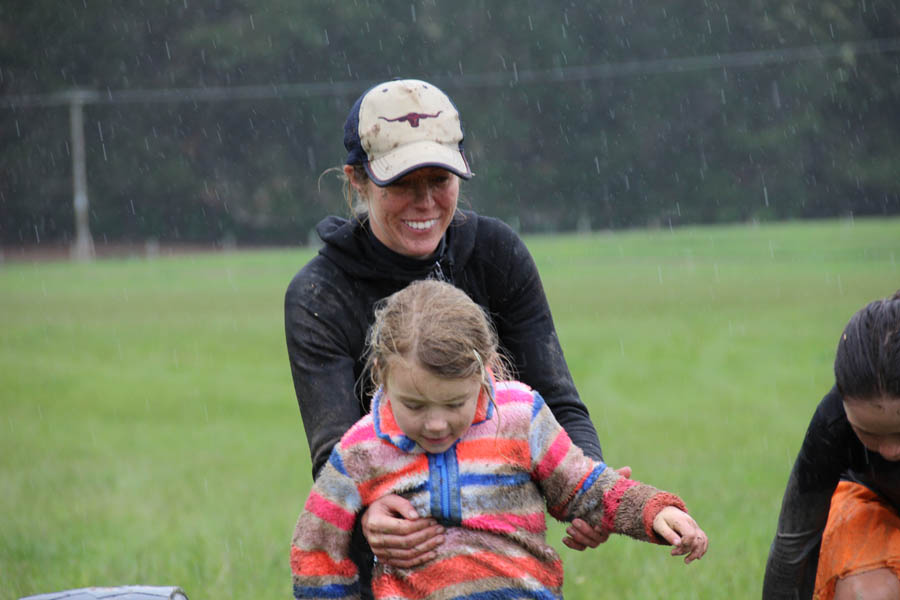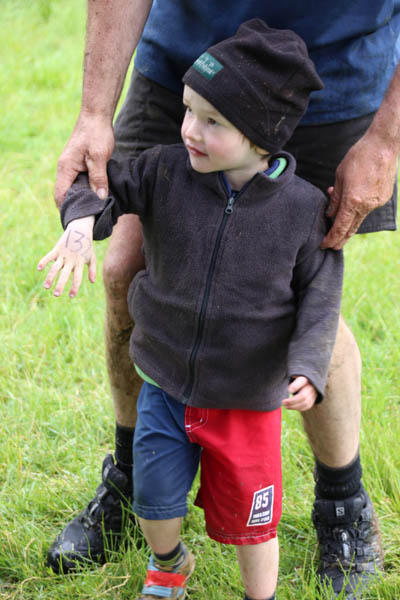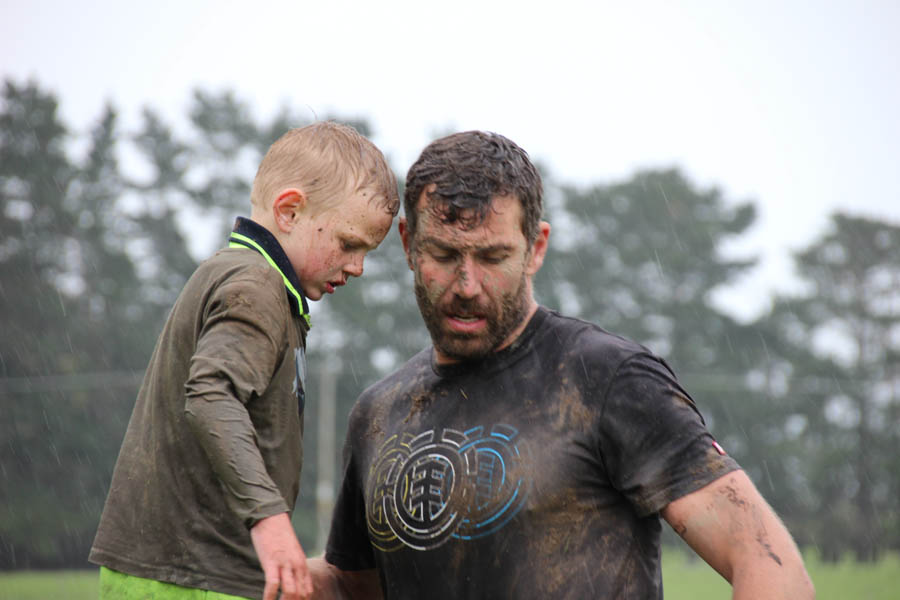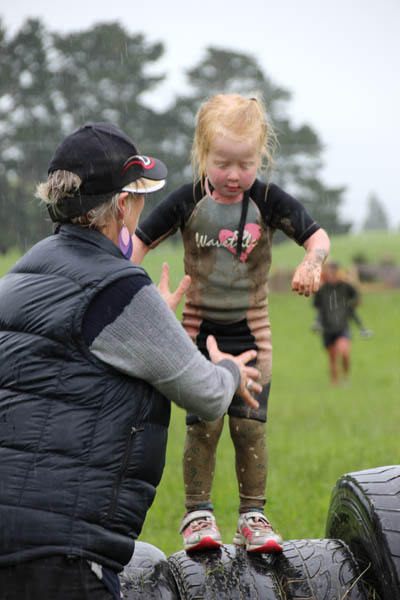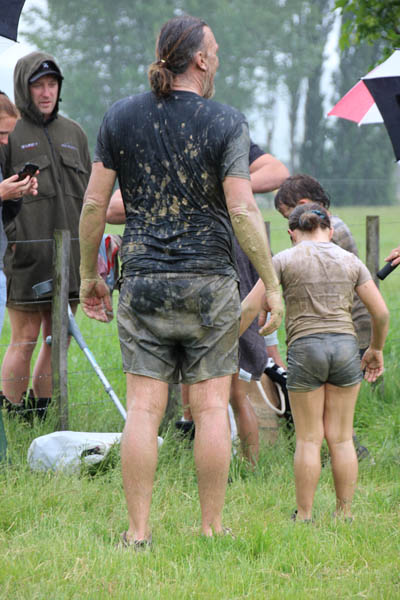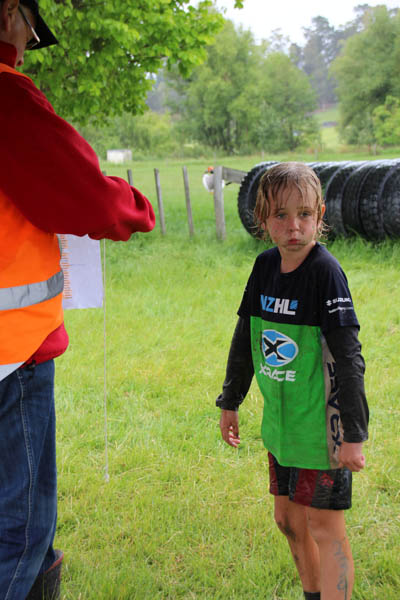 Most kids were fine but I did see one or two little girls on the verge of tears…aweeee.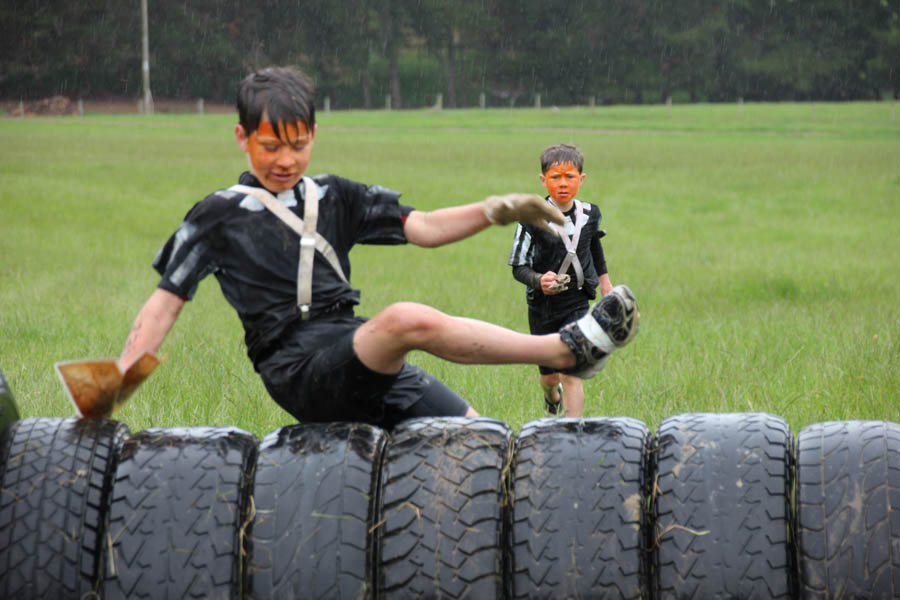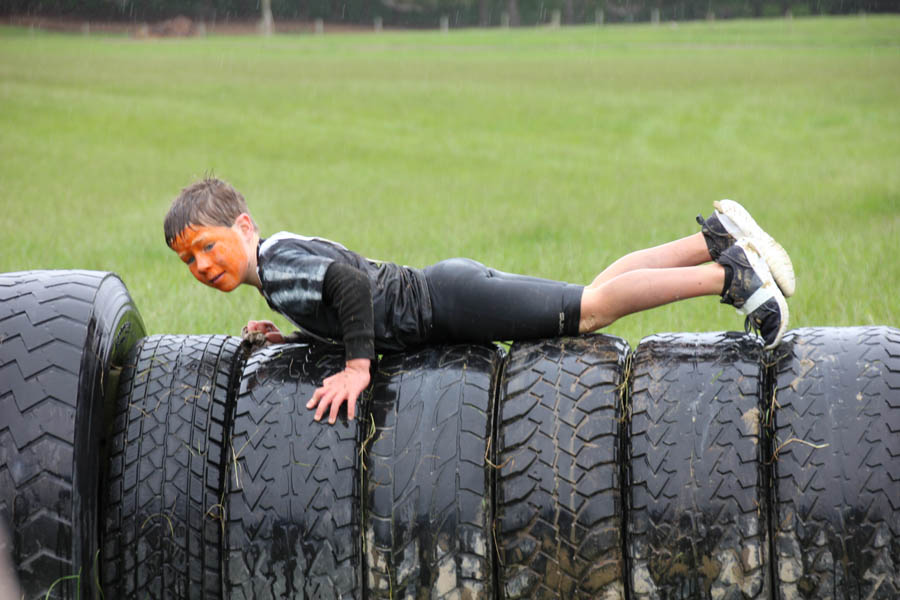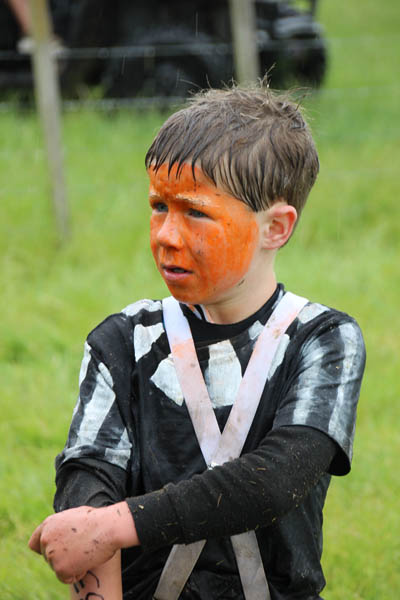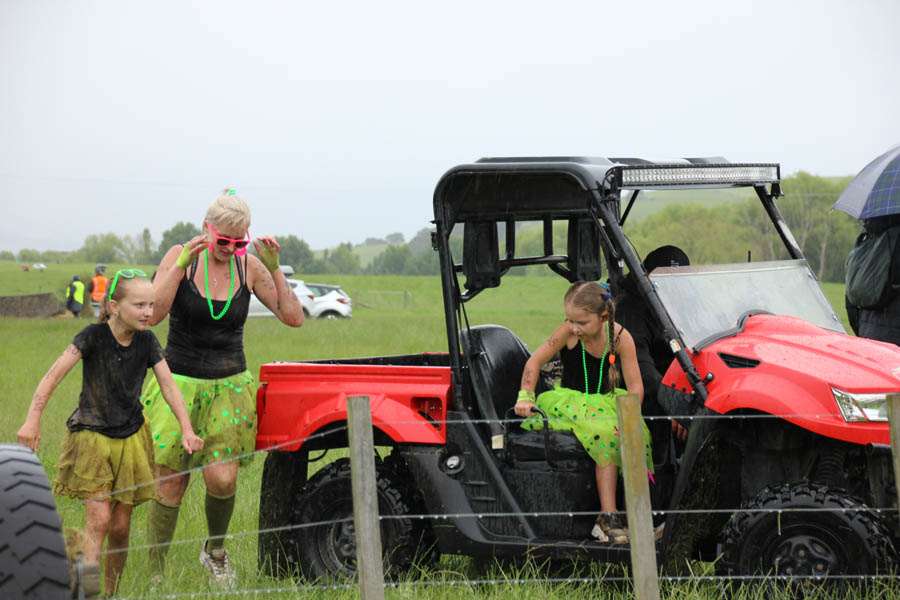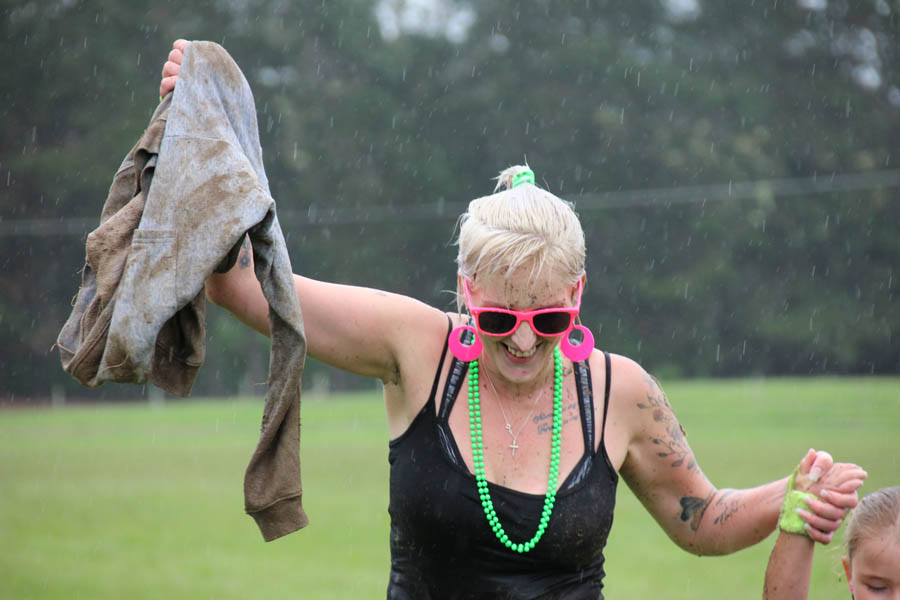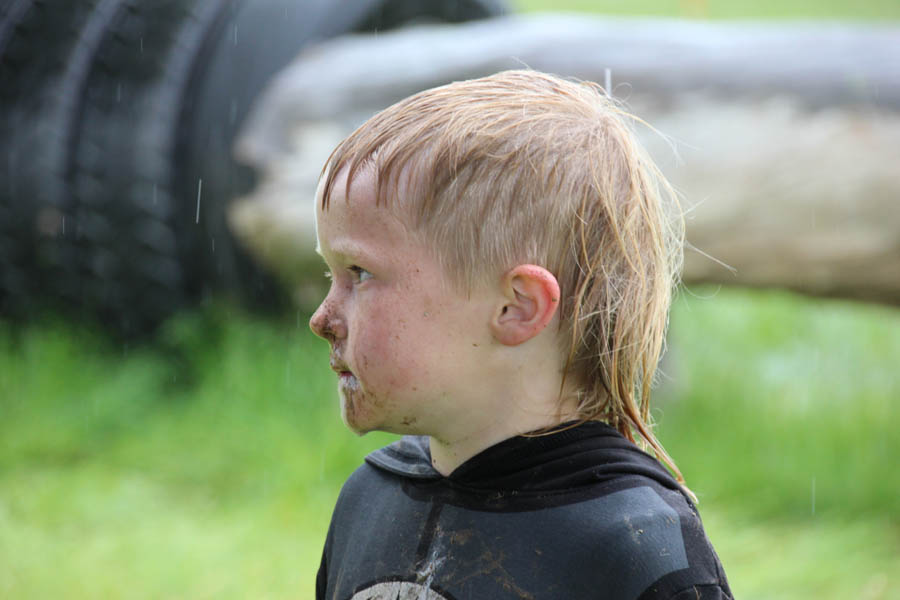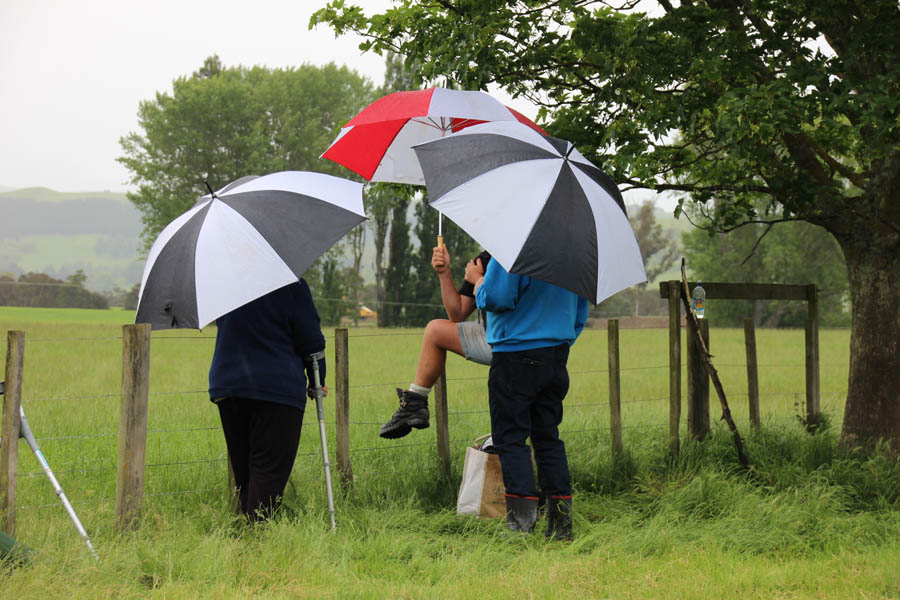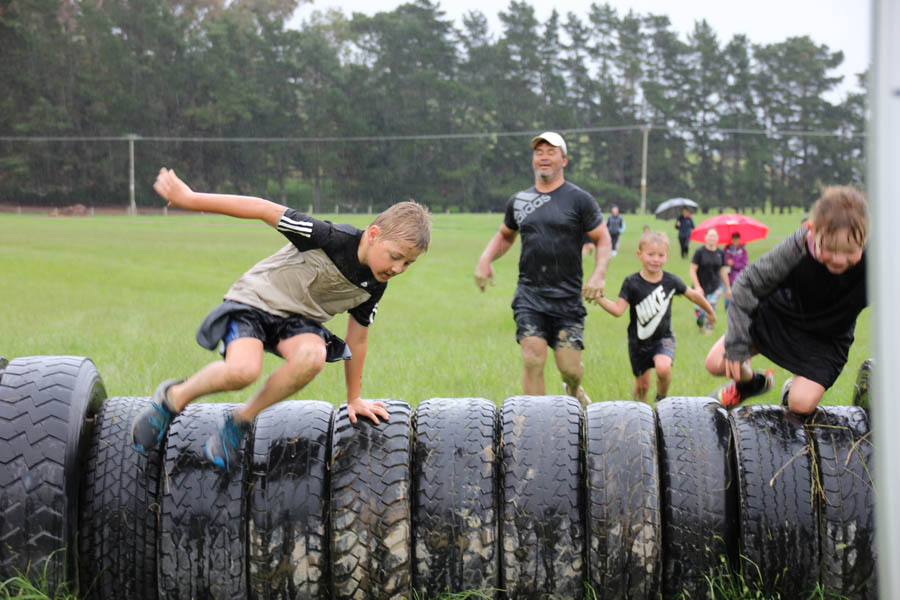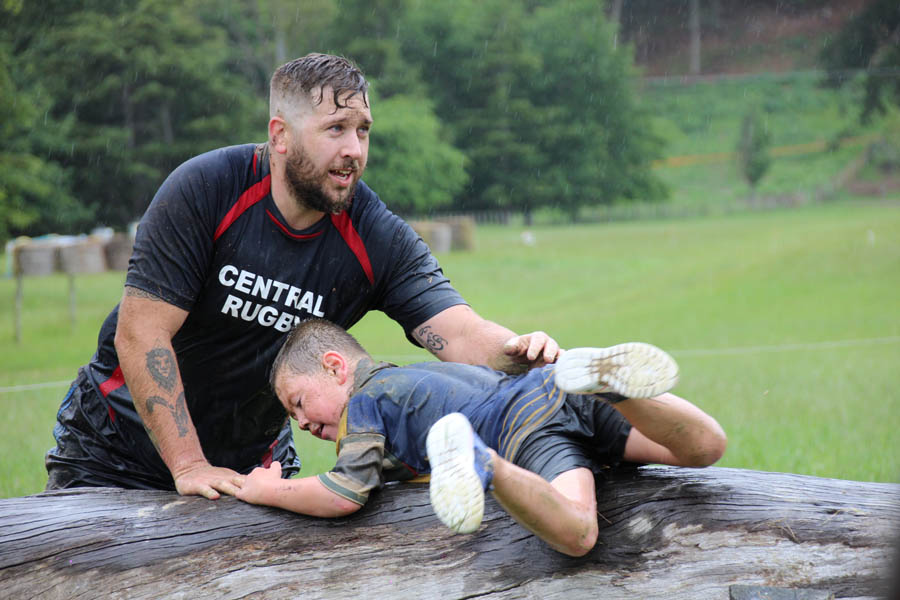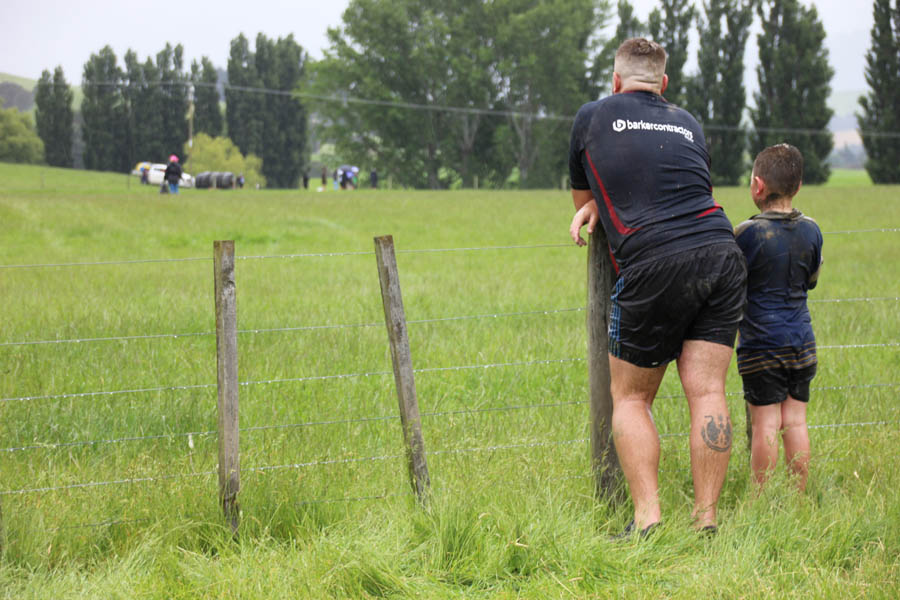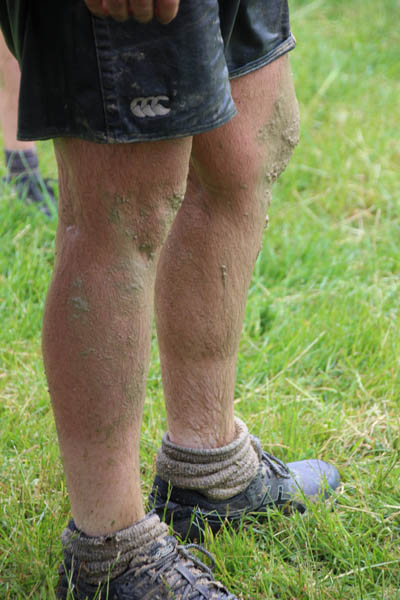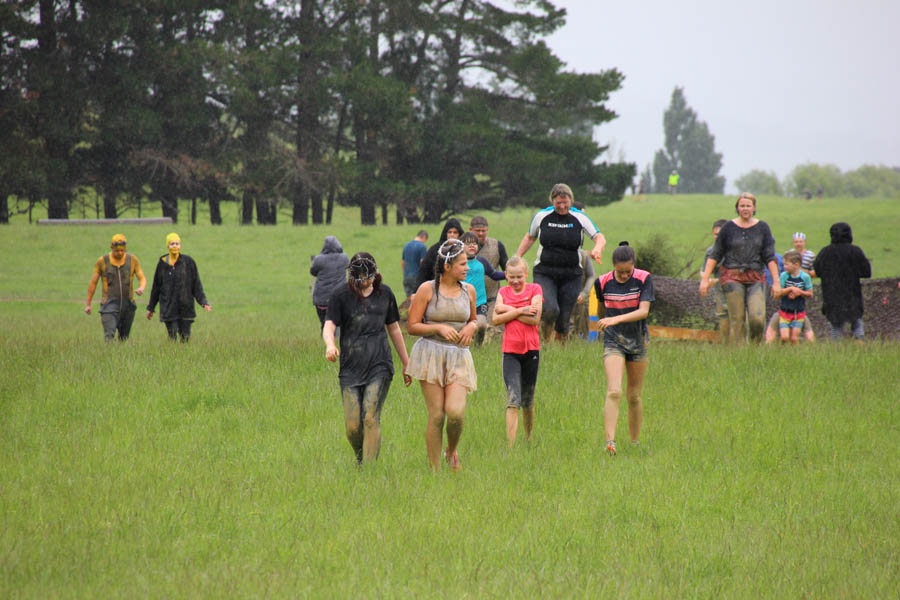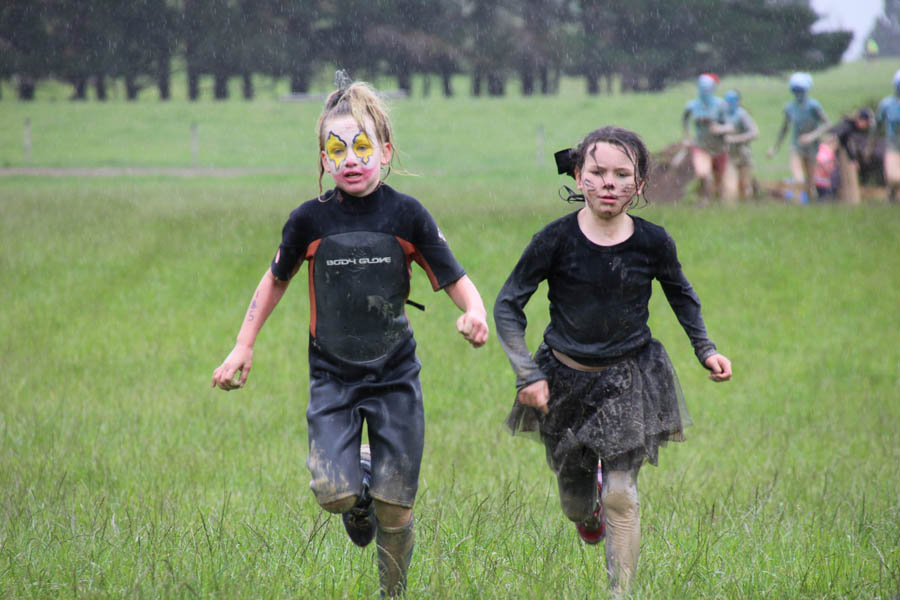 The rain was getting bad by now and Andy had that "I'm over it" look on his face. We had been there two hours already…as they say, "Time flies when you're having fun!"
We took a different (ahem…wrong) way home and found a spot where the course was which I could have gotten photos! Dangit. Well, maybe next year.
It was fun seeing the community come together for this event and make it so much fun. I was impressed by the age ranges and their willingness to go at it even in the cold and rain. Those Kiwi's are a tough bunch! I prefer to stand by and watch, recording it for posterity.