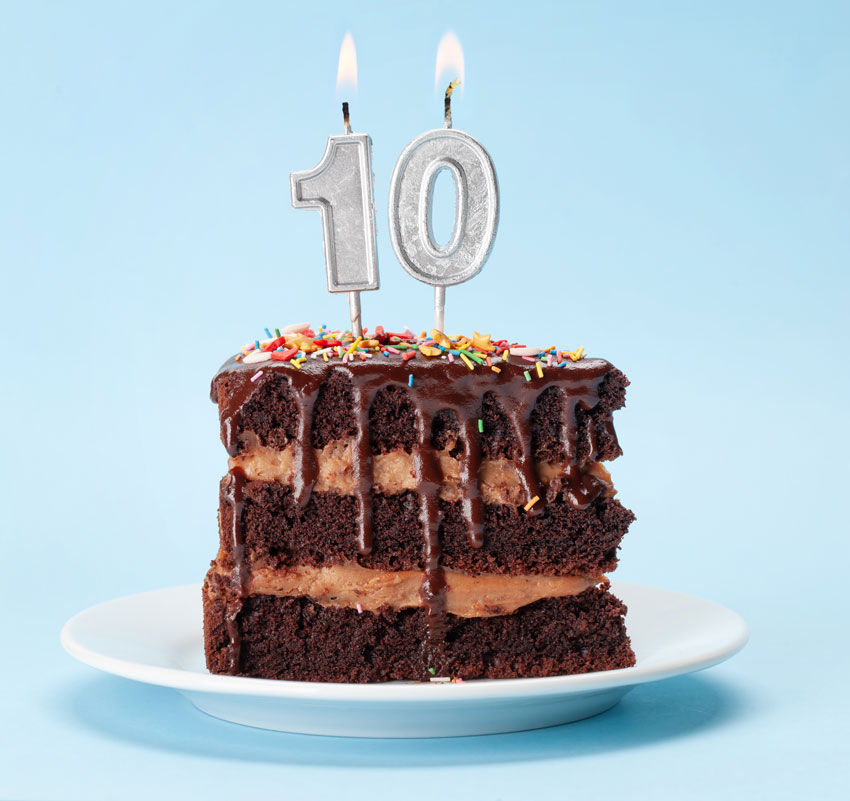 My soul was slowly dying under the flickering fluorescent lights and the rat maze of cubicles. I couldn't see it going on until I was able to retire. I knew there had to be something more rewarding and after listening to myself for many years, it finally happened. Ten years ago, I decided to leap into the unknown and see where life would take me.
Wow…here I am and nothing brought that to light more than my recent trip to the U.S. – 4 years since my last visit. You don't realize how much things change until you're not a part of it. I felt like I didn't belong and that I didn't fit in…that so many things had passed me by. I felt like a tourist in my own country for the first time.
I stared at the QR code on restaurant tables, not understanding what they were for. I witnessed a life-sized robot cleaning the floors at the grocery store while looking on in amazement. I couldn't figure out how to open the passenger door from the inside of my dad's car. The amount of Prime trucks I saw while out on the road had me wondering if Amazon was taking over the world. I was lost. Out of touch. Left behind. You start to understand that life moves on with or without you.
Once I settled in back home in New Zealand, I saw it in a different light. With the stress melting off of me, I had missed the slow pace and took for granted that I enjoy interacting with so many people on my street and in the community. I love the spirit these small towns exude and never feel afraid or worry about violence. I don't have to take my car into town and often walk to the grocery store.
*Although I will say that I found Americans more talkative and friendlier than I remember.*
I enjoy the banter at the shops or along the sidewalk with strangers. It humbles me to see that many New Zealander's feel uncomfortable being praised for a job well done and don't like to accept anything in return for it. It's just what they do.
Nothing proved that more than Cyclone Gabrielle when it took its toll on the North Island last month. It put life into perspective again, seeing our neighbors to the north in Waipawa, Napier and Hastings being flooded out with mud and silt left behind. Many went without power and all forms of communication for over a week. Massive flooding with livestock, pets, homes, lives and livelihoods taken in the span of a day. One of the worst natural disasters in New Zealand's history. I almost feel guilty counting my blessings as we live inland on a hill. We looked at homes in those areas affected when we moved up from Blenheim, so we could have easily been one of the many in a dire situation.
The outpouring of donations and help from the communities in the bay and beyond reaffirm that Kiwis want to help one another. They come together in times of crisis and will get through it once again. The people here are compassionate and sombre across the board. I could feel that when I went grocery shopping after this happened. People weren't their usual selves.
This little rock at the bottom of the earth…it can be so tame and yet so dangerous. So stunningly beautiful and sometimes so ugly. I didn't realize I missed it until I got back. While I'll never be a "True Blue Kiwi," I am proud to be a part of it. Their kindness and knowledge has rubbed off, leaving life lessons imprinted on me that I'll carry forever.
How I've changed, the people I've met and the life I've lived in four countries over the past decade has made me a better person. When you realize that everyone struggles in one way or another, you hold out your hand and offer what you can. You do without being asked. You learn a different way of life. You try to make the world a better place, even if it's just a little patch of paradise in your own small town.
Each ten year chunk of time also makes you realize that life is short. That what happened 30 years ago was a blip on the radar. Ten years turns into twenty, thirty, forty. It's a reminder that you shouldn't let life pass you by. Do the things you always wanted to. Don't make excuses that it's too far, too scary or too expensive. Don't be afraid. Love those you're with and be sure they know you care. Help the elderly. Share your homegrown food. Donate your time and expertise. Don't do all the talking. Ask genuine questions and listen to the answers. Ask for advice from people who know more than you. And when you feel like giving up, push a little harder.
Finally, a big thanks to everyone who supported my move and kept pushing me forward. I know it wasn't easy for my parents, but nonetheless, they believed in me and my choices. I'm incredibly honored for that and love them dearly. Also, thanks to Camille and Bob who planted the seed in my head as I watched them in action on a tiny island off of Nicaragua. Had it not been for them, I may not be here today. Eighteen years later, we are still the best of friends.
Here's to the next ten years…who knows where I'll be!