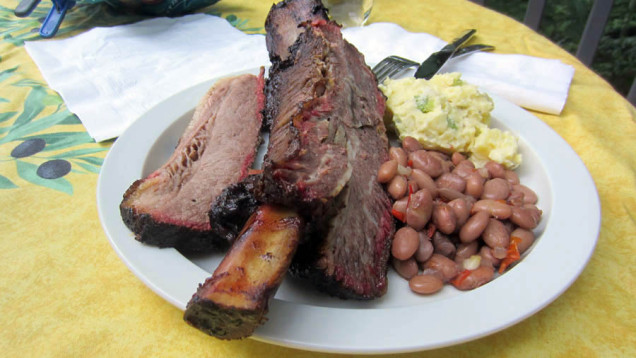 Virginia: the place I spent my formative years until I left in 1989 (or was it '90?). Although I couldn't wait to leave, looking back, I'm glad I grew up there. A place rich in history and no end of interesting museums to visit in Washington, D.C., it was a melting pot of ethnicities which shaped who I am today.
My mother, knowing full well my love of BBQ (and specifically, Blacks BBQ from Lockhart, Texas) placed an order of my favorite ribs and brisket for a post birthday celebration. These Flintstone sized ribs easily make for a few meals and are fall apart tender.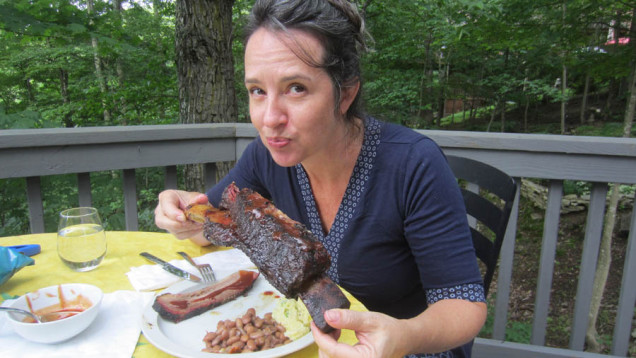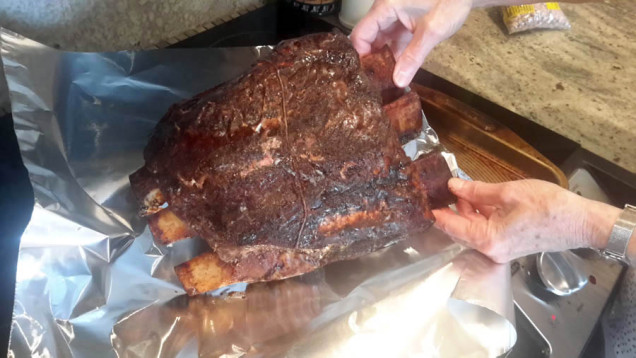 Since I only get these when I come to the States, I try to get my fill as much as possible. Having quite a few things on my foodie wish list, a couple of things fell by the wayside so I could eat these ribs as much as possible (it wasn't easy).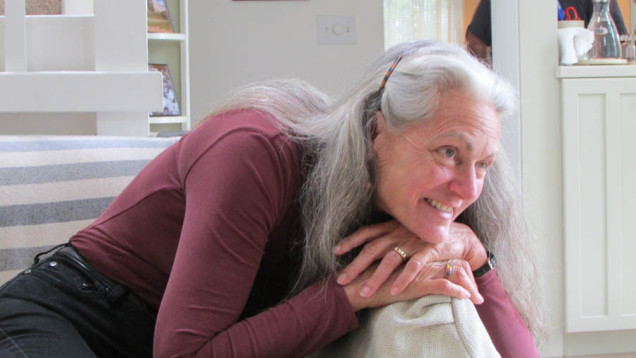 Bob and Camille arranged their trip up north to coincide with my arrival in Virginia and we played catch up after 4 years. We had met at mom's while we hashed out our book together. Although it was too chilly to go for a walk around the lake (she was hoping I'd encounter another snake), we snuck out for a short walk up the street.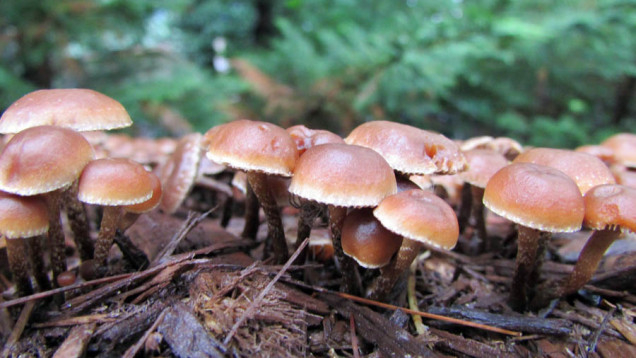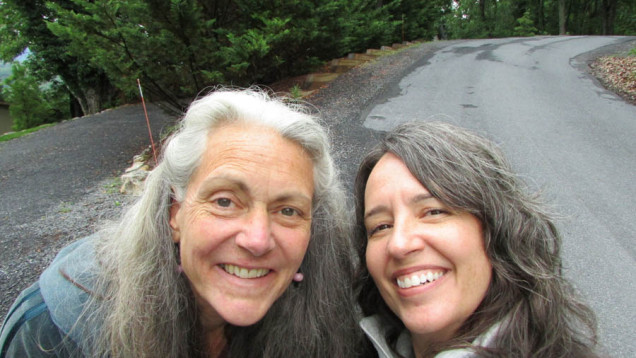 After a lovely dinner (and chocolate souffles), Camille unwrapped birthday gifts ranging from New Zealand honey products to an assortment of flavored lip balms (something she's never without).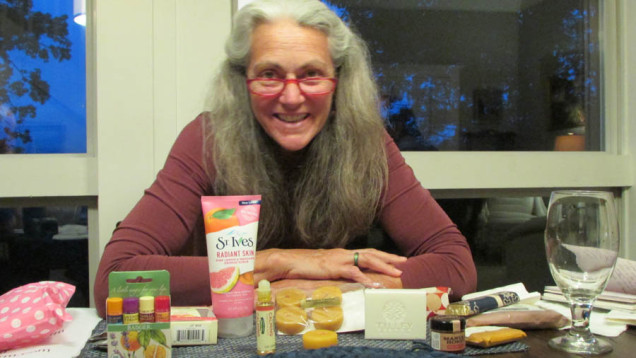 Bob and I exchanged stories of Belize and reminisced of how it used to be which gave me the warm fuzzies. Maybe someday we can all go back there together!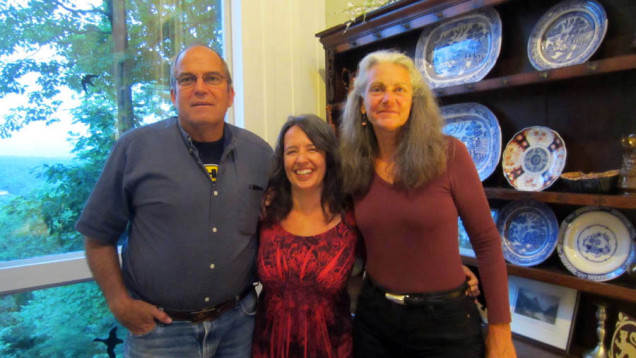 Another thing I look forward to when visiting is going to the grocery store. While you guys take this for granted (and see it as a chore), my eyes light up like it's Christmas and I could spend way too much time seeing the amount of STUFF available for purchase.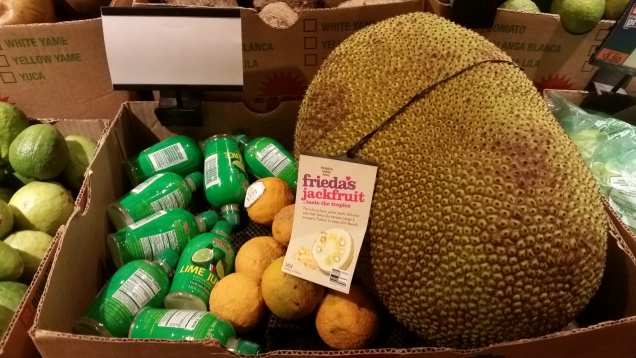 I was absolutely blown away by the different kinds of fruits I saw in the store in my mom's small town. A testament to the amount of immigrants who want a taste of home. I had never before seen jackfruit anywhere but Central America, yet here it was, among dragonfruit, huge aloe leaves and many other fruits. I love the idea of dragonfruit and always want to buy it when I see it, but forget how it can often be quite bland. Mom told me to get it since she had never eaten one. We weren't impressed. With a name and look like that, it should be extremely exotic tasting. I combined it with a mango for breakfast and the colors looked great together.
Now here's a little example of the difference between the U.S. and New Zealand: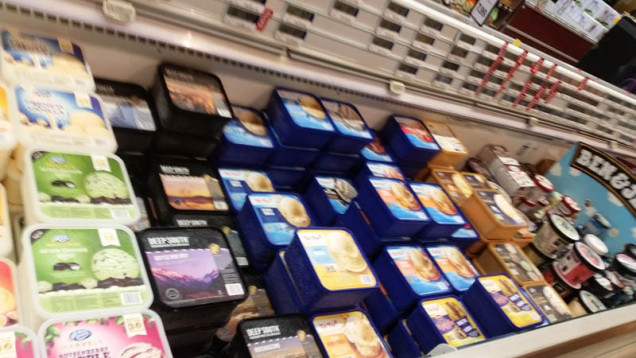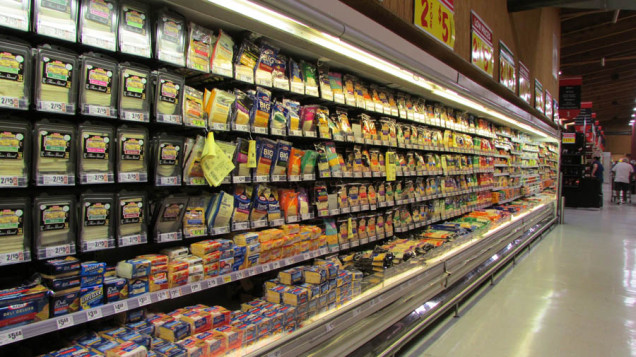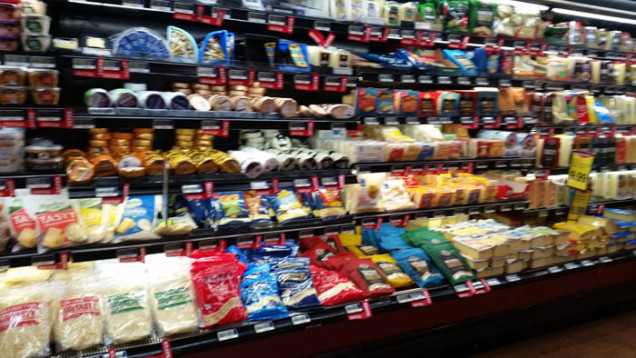 Now some may say, "How many choices do you really need?" And honestly, I can say I miss Monterrey Jack, Velveeta on occasion and some types of swiss cheese. But other than that, I can't complain too much. Plus, I rarely eat ice cream so that doesn't bother me. But when I want a decent cheddar, a very small piece can cost $12 here which doesn't thrill me.
This display, however, stopped me dead in my tracks: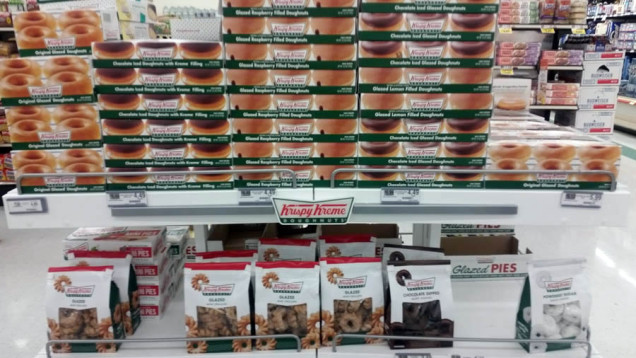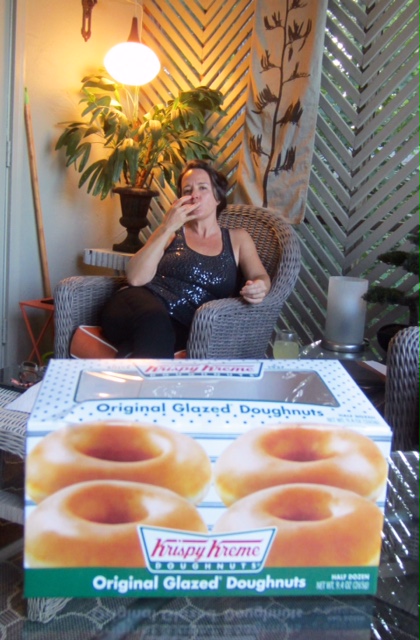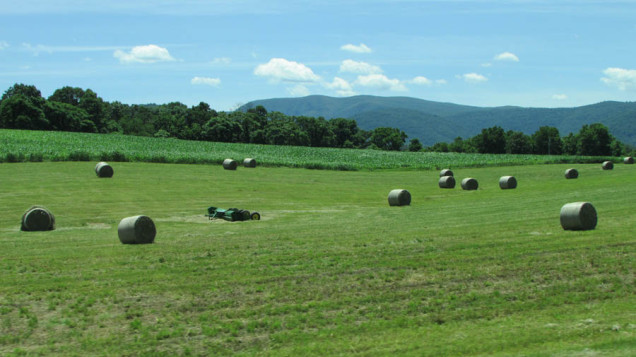 Being that mom lives far from a major town, a lot of driving was done and we visited some smaller towns nearby, like Woodstock.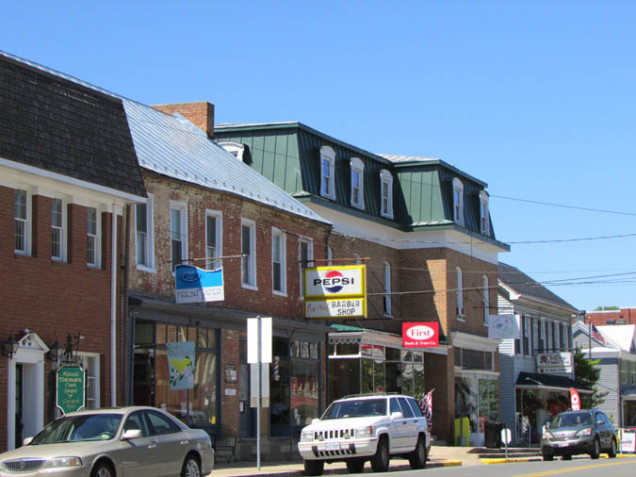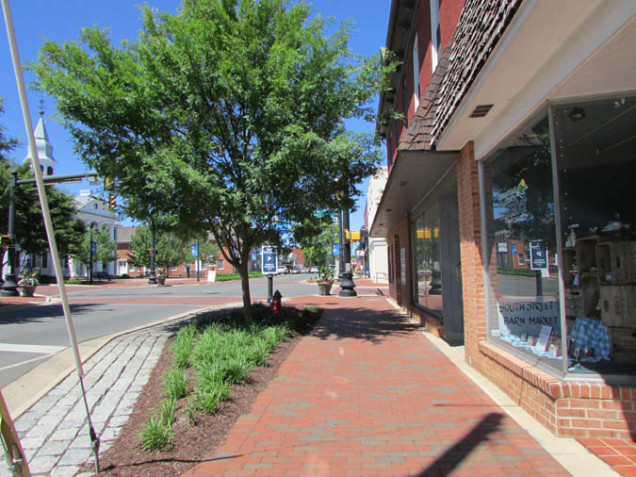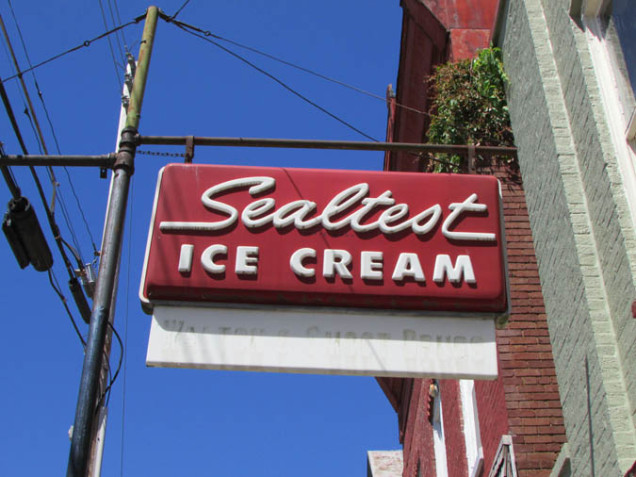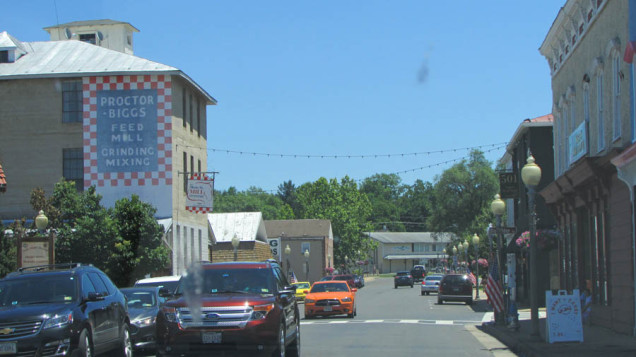 It was fun looking at the antique shops and I even picked up a "new" computer from my childhood days!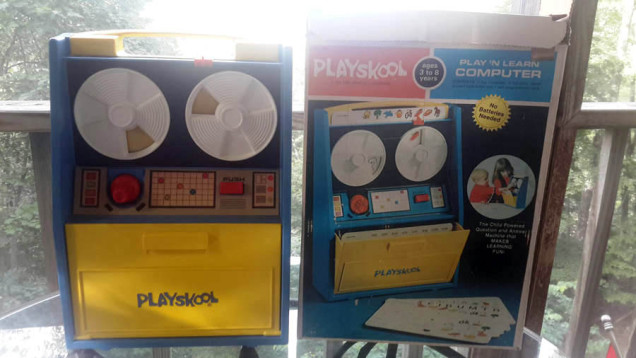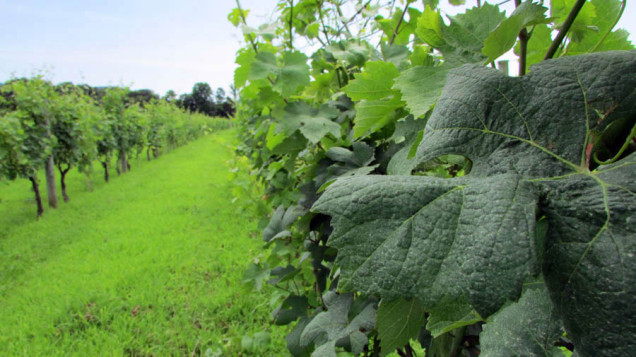 We popped into a vineyard one day and immediately found #48 row to mark my current birthday. I'm still getting through 48 therapy.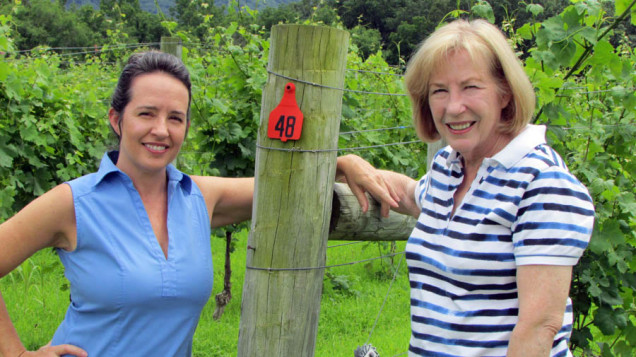 There was a crazy Trump house along a road we'd pass by often, so I just had to take a photo. I'd be mortified to be a neighbor.
I also spent a lot of time going through my stuff in storage. Mom was great about keeping things that were important to me as a child; one of them being this giant teddy bear I received from my Great Uncle when I was a few years old.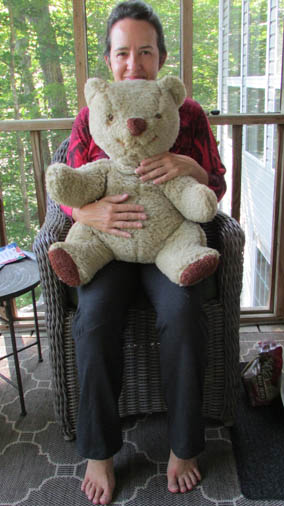 Not as plush as he used to be, but heck, he's as old as me (and I'm not as plush either!).
Unfortunately, the time went by quickly and I was off to the great state of Texas to visit with dad at his lake house.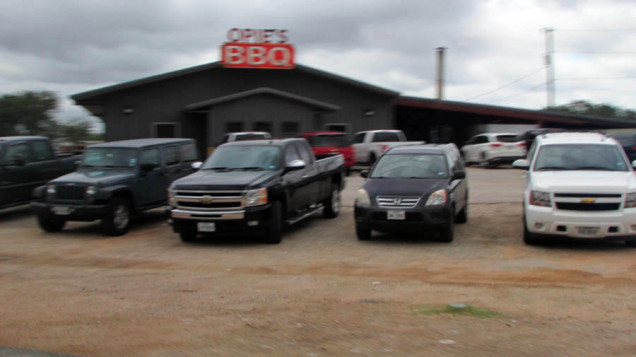 BBQ was first on the list so we went to Opie's and parked right next to the meat smokers….YUM!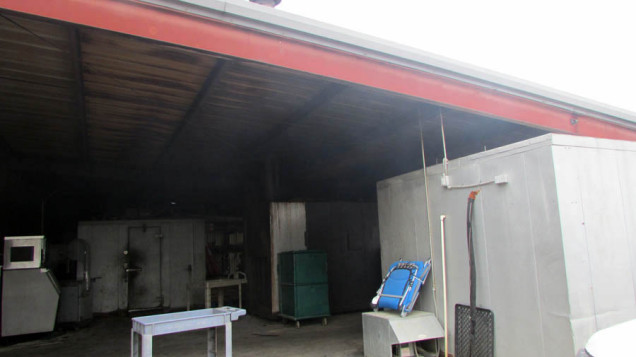 Upon entering, you're presented with the board of choices and a big pit where they kept a selection on hand.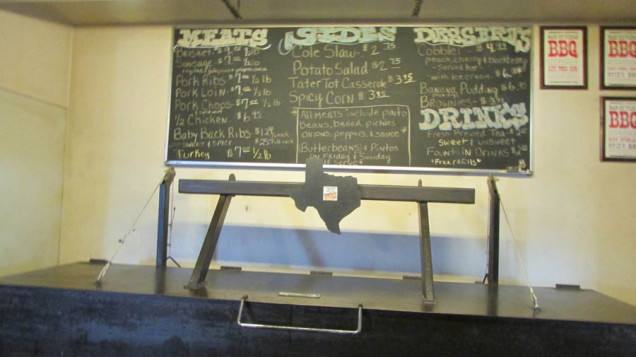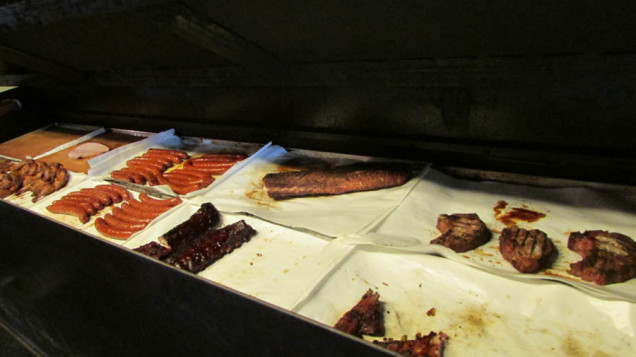 I opted for the ribs as usual. That pork loin at the top puts NZ's to shame.
Although it doesn't look like much, it sent me over the edge as far as getting hungry again anytime soon. We took a lot home (other stuff not pictured).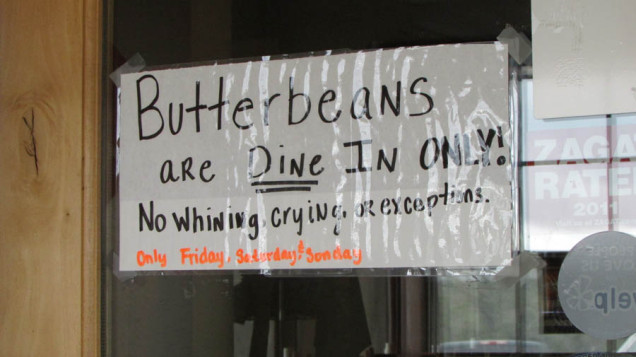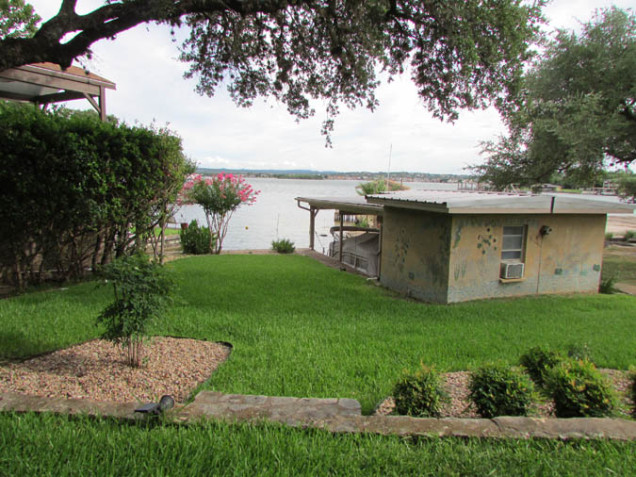 The lake was lovely and buzzing with animal activity! Things I used to take for granted like lizards, birds, fish and deer all caught my attention as if I had never seen them before. I'm really deprived in NZ of this stuff.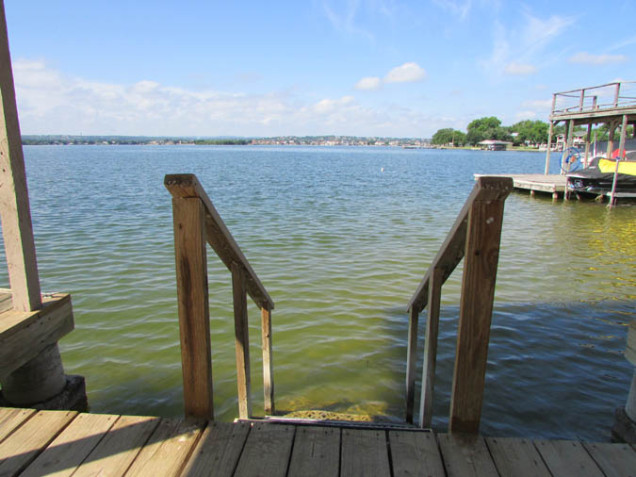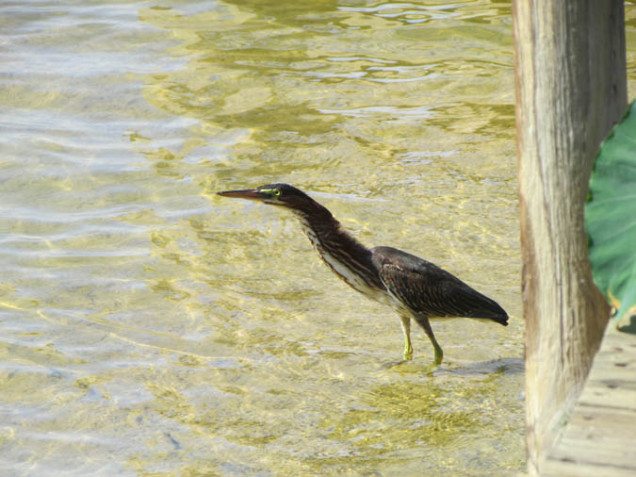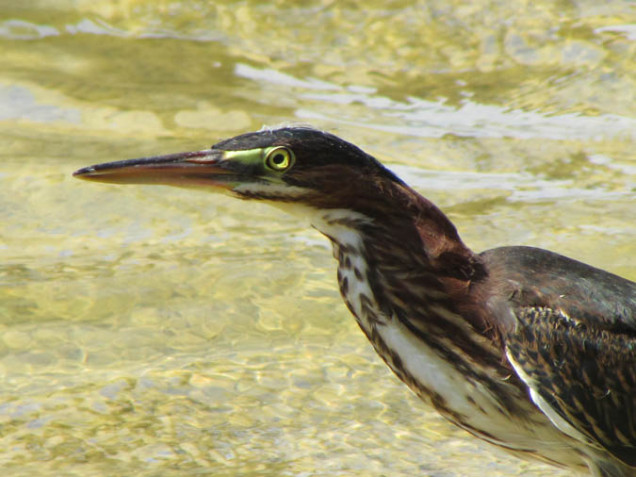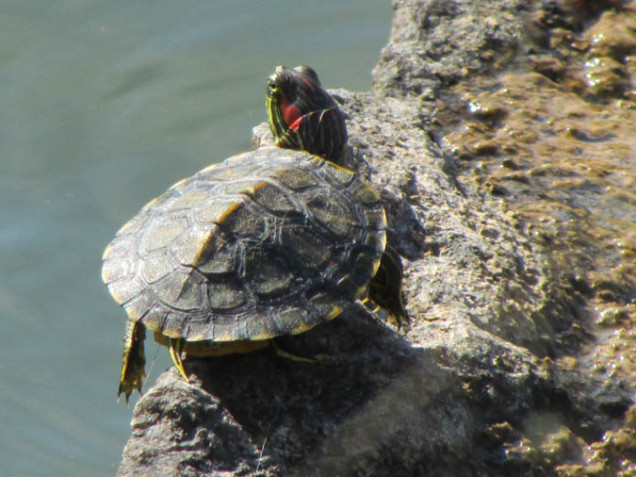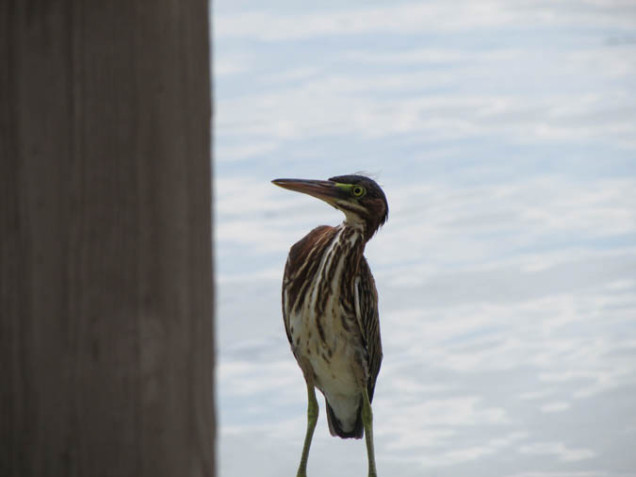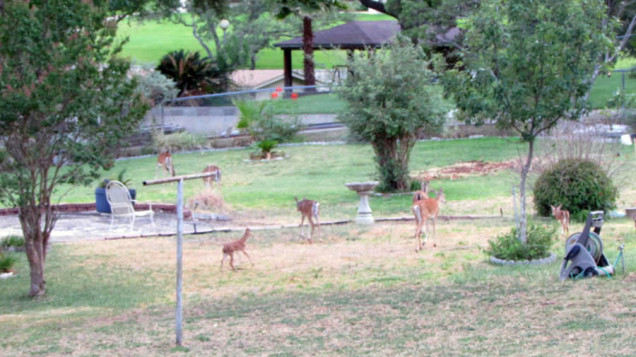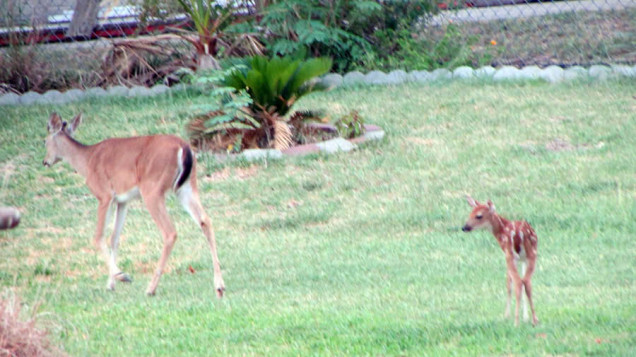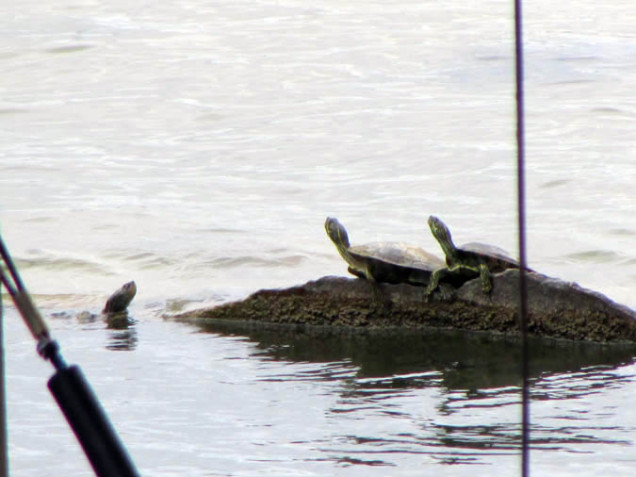 Too many turtles to count! I liked feeding the little fish off the dock and seeing all varieties of water birds and hummingbirds go about their day. The deer were all over the place with little Bambi's running around with them.
We took his boat around the lake for a tour of the upper 3% and pretty much found nobody to be home.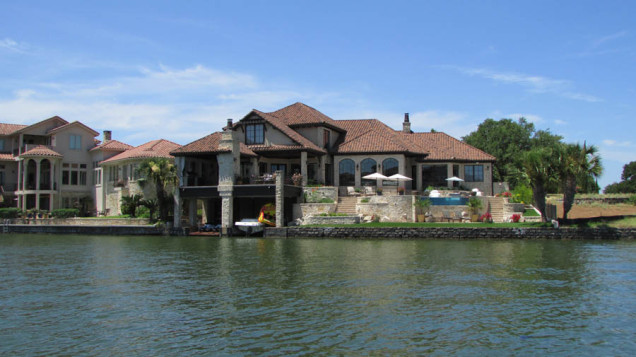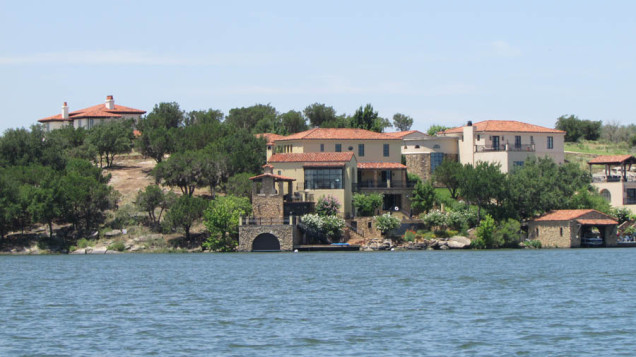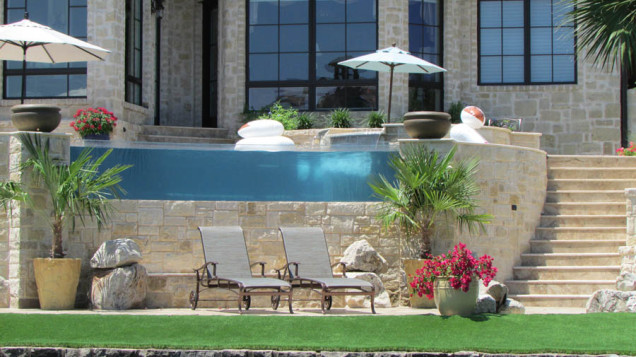 We visited a nice winery with the most immaculately manicured vineyard I think I've ever seen. A gentle reminder not to carry your gun inside was present at the gate.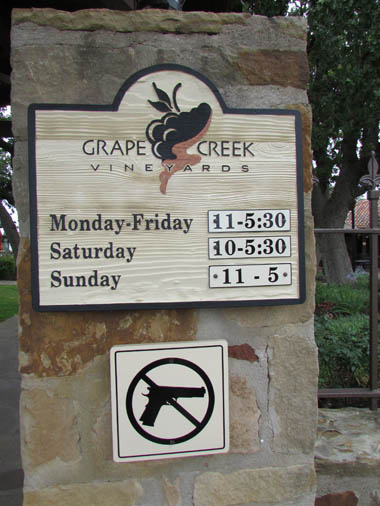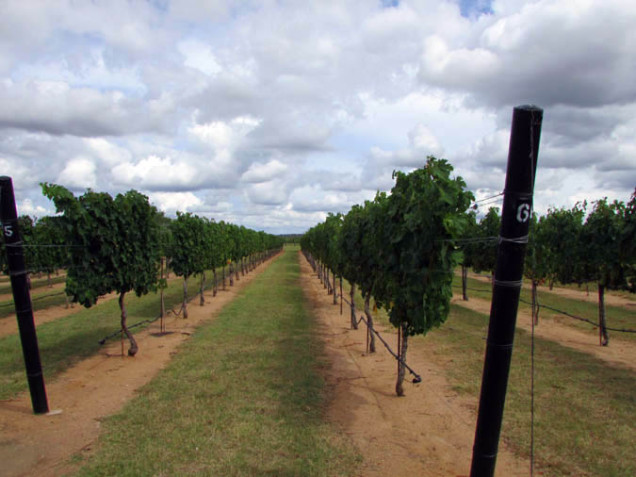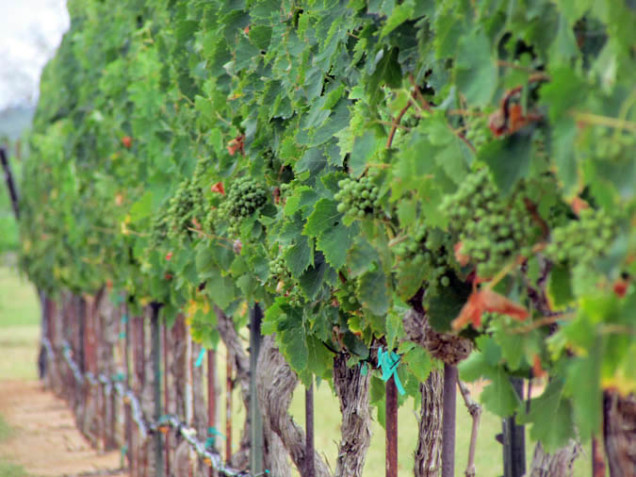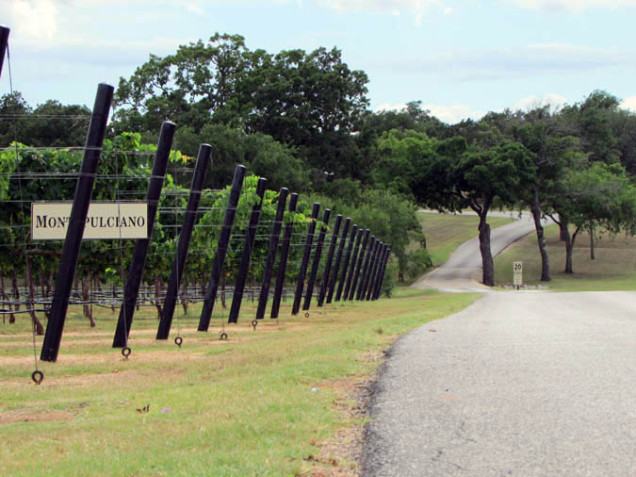 A fat lizard chased ants around the patio and sat still long enough for a shot.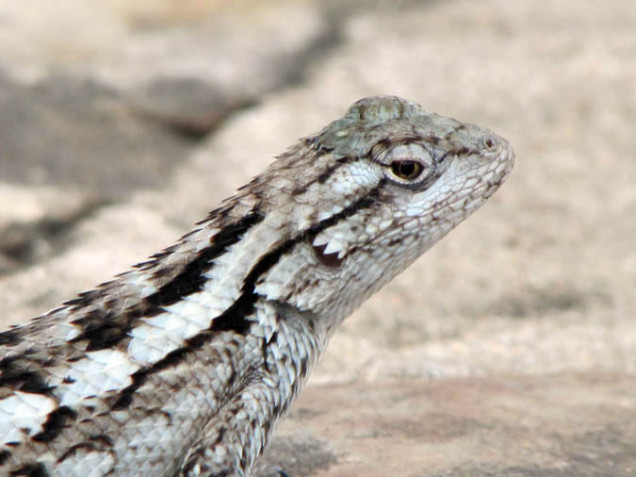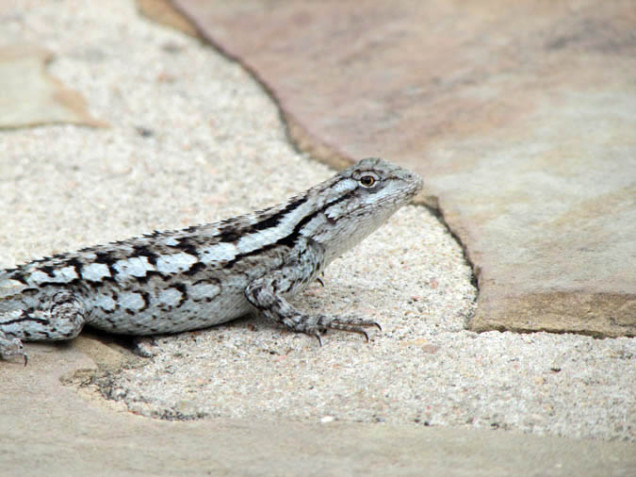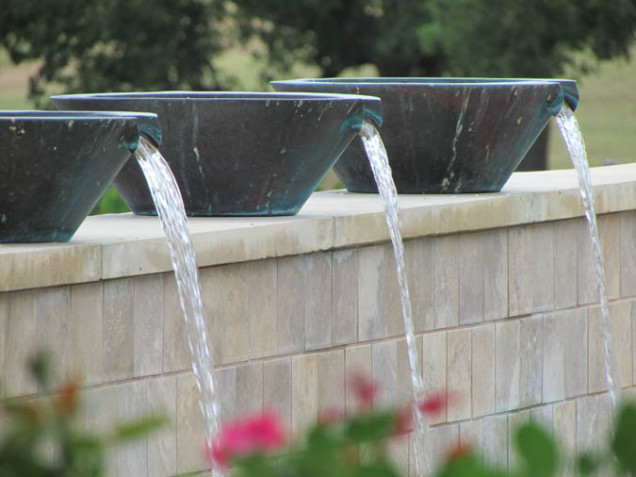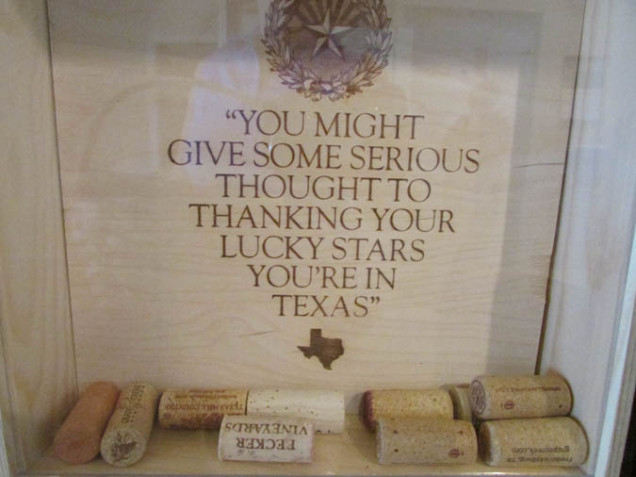 Cashing in on my recent birthday, Dad arranged a dinner at the old Chainsaw Massacre house for me! My friend and I had gone there a long time ago to meet the cast, have dinner (not THAT kind of dinner) and watch Chainsaw Massacre outside on a big screen. We even spent the night in one of the railroad cars on site. It was nice going back. They had added on and there was a large bar area, separate from the house itself.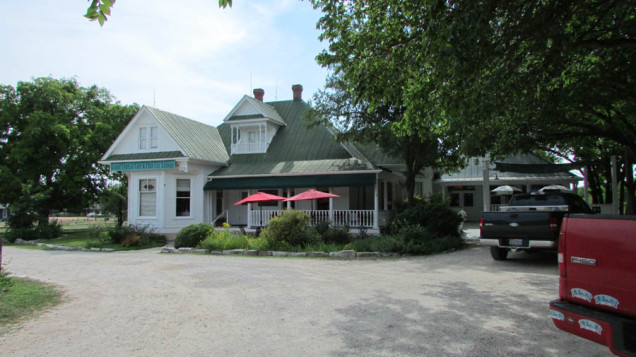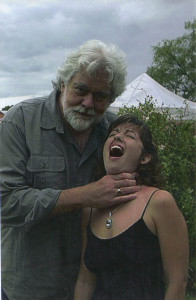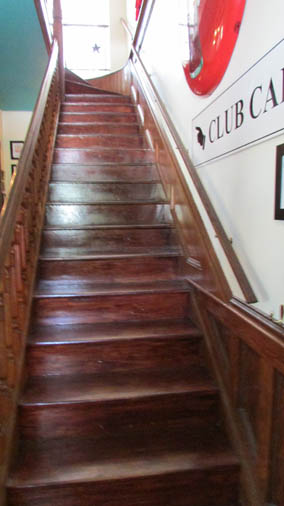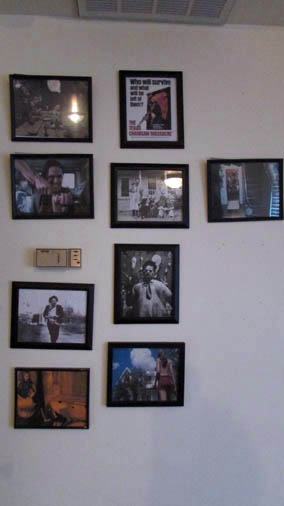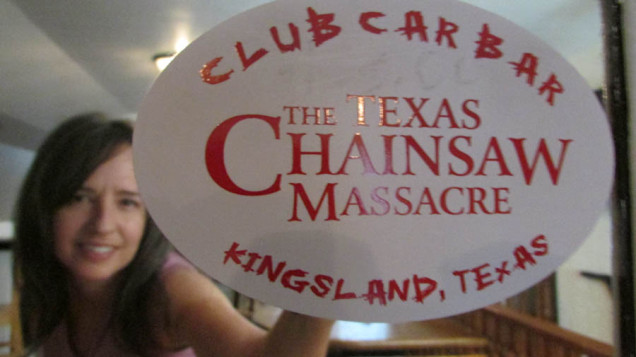 Craving seafood, I got the fried shrimp and huge baked potato and was surprised by a chocolate brownie cheesecake with amazing mascarpone cheese topping.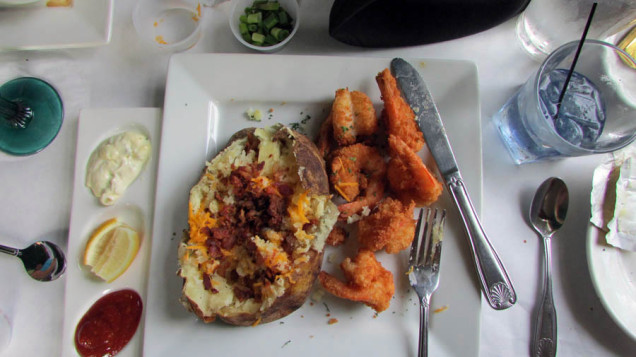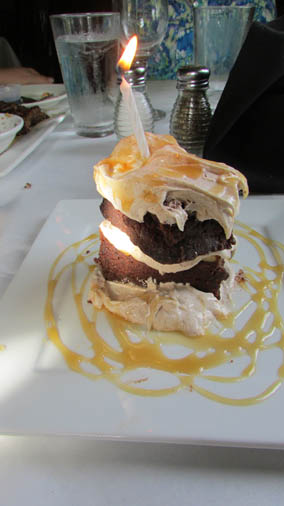 With my time nearing an end, we drove into San Antonio on a typical 100 degree day.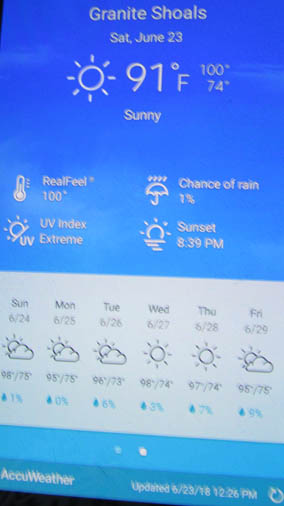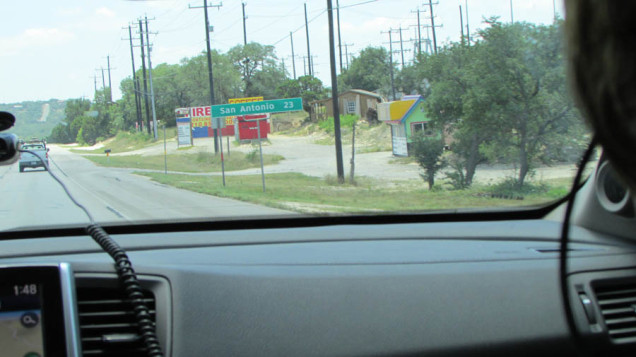 Ahhh it was already feeling good to be back home. It had been five years since I was there and where my new life began in Costa Rica. I hardly recognized 281 when approaching the city limit due to the amount of stores and housing going up. We passed by the Thousand Oaks exit near where I used to live and work and the memories came flooding back.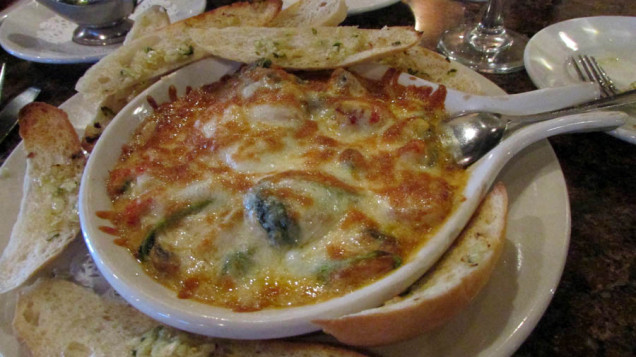 My friends indulged me and my craving for seafood fondue at a restaurant that was down the street from my old house. This is my "death row" meal, consisting of shrimp, crawfish, mushrooms and plenty of cheese and garlic bread. Far too much for me to eat this time around for a mere $12.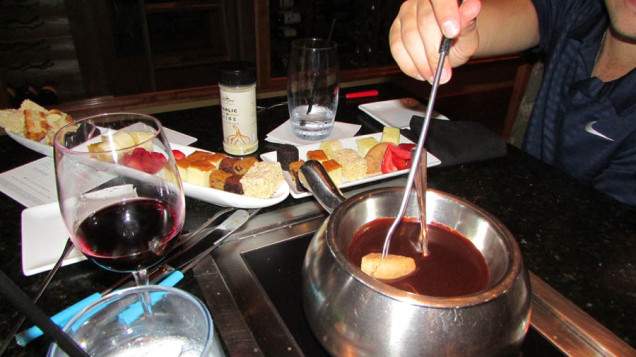 Fondue at the Melting Pot was another place on my list and was just as good as I remember it. We could've used more chocolate (although my thighs were screaming NOOOOOO!).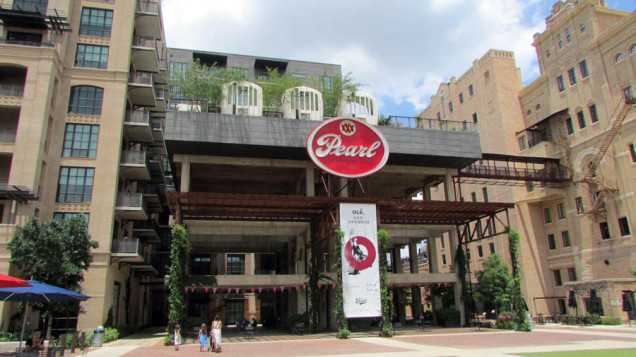 Dad was staying downtown at the Emma hotel near the Pearl, which was pretty unrecognizable to me with a lot more buildings having gone in since I was there last.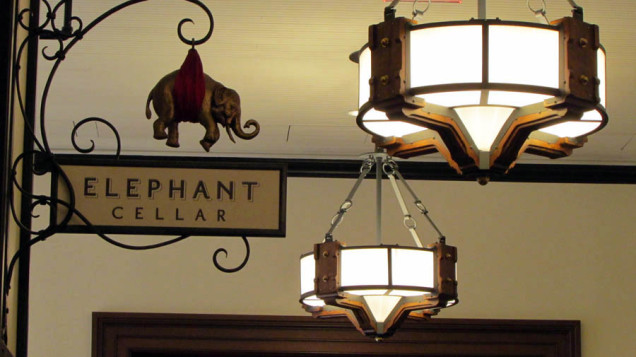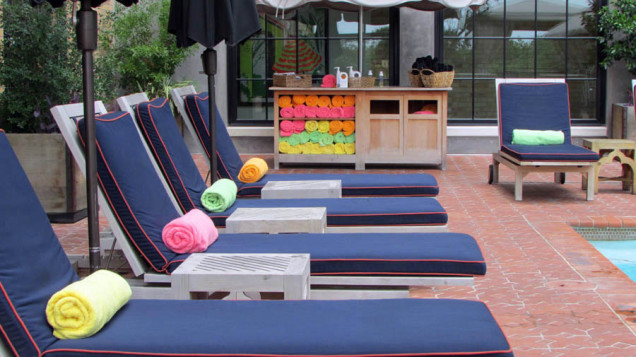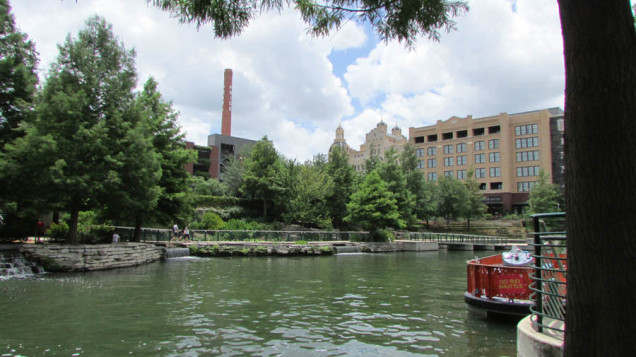 I went back to this area of the riverwalk over the next couple of days and took advantage of the river taxi to take us down to the original section of the river and save my feet.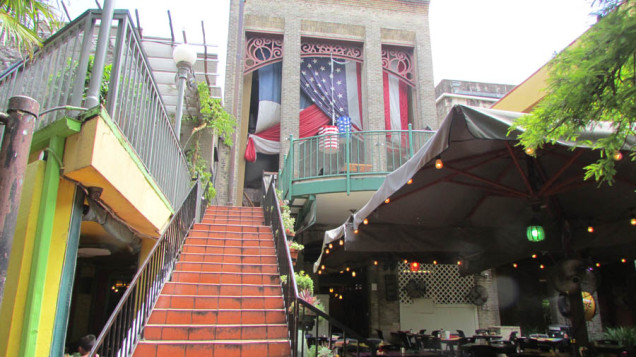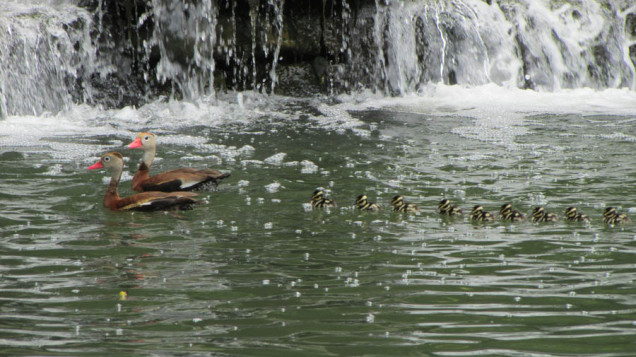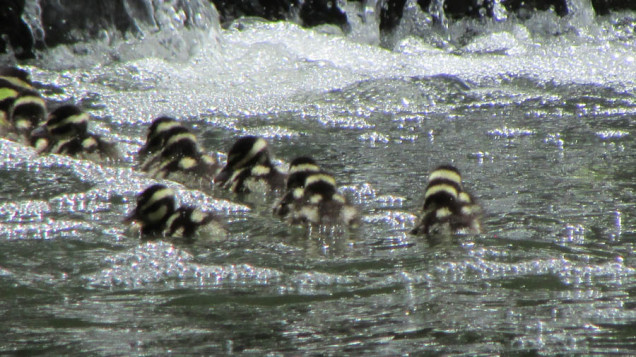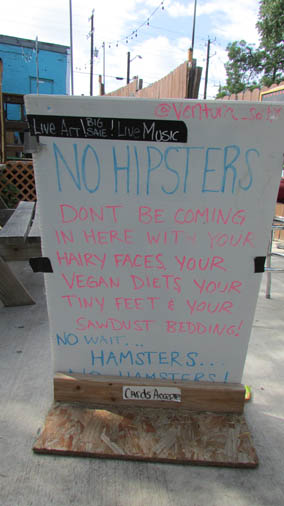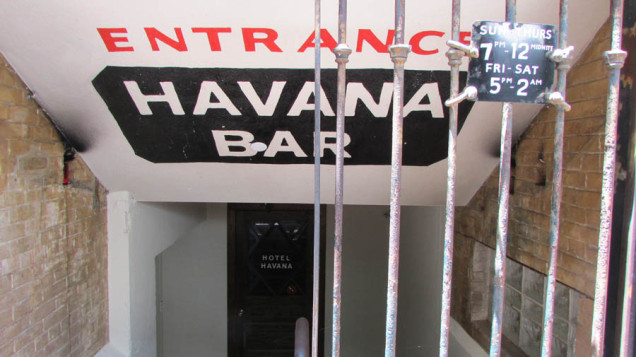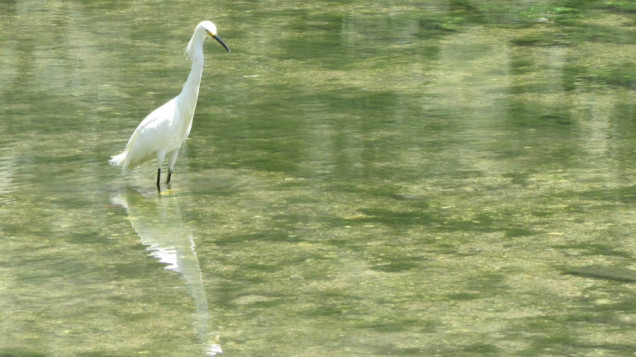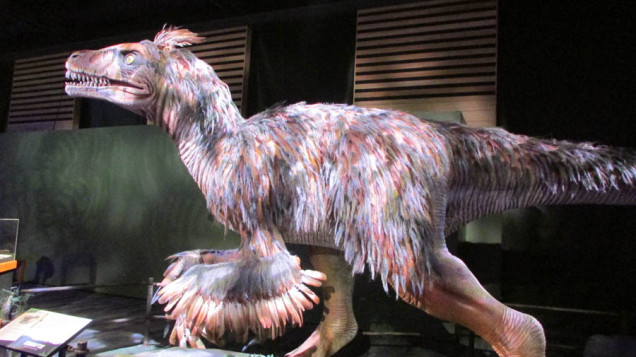 I also made a visit to the Witte museum and saw these animatronic dinos.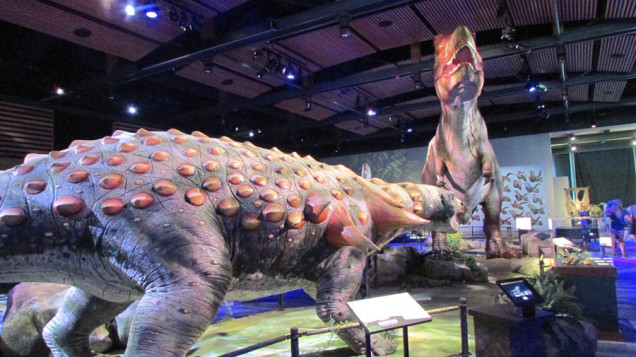 My last day in San Antonio provided a final lunch of BBQ across the street at the Smoke Shack. The line was out the door so you know it had to be good.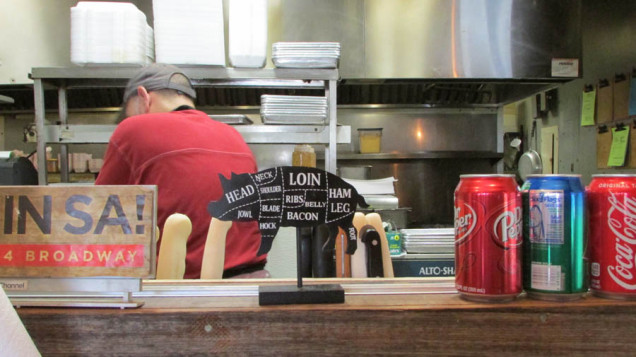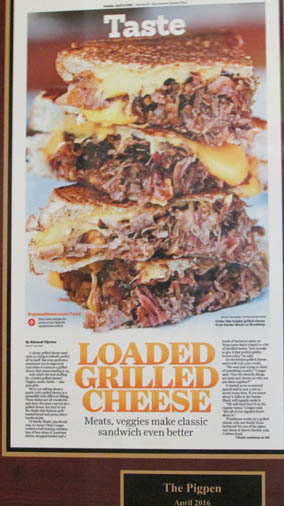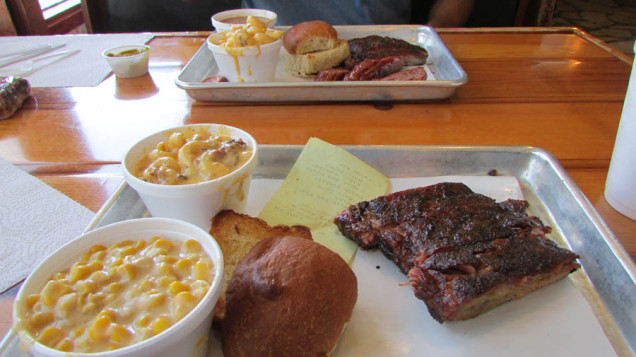 I can still taste those ribs and that mac n cheese with brisket was brilliant. What I'd give for this again.
As I was being driven to the airport to begin the long journey back, I became a little misty. Feeling like I didn't have enough time to do everything I wanted and the memories of leaving five years ago only served to remind me of where I am now. I still don't regret any of my choices I made back then and know that San Antonio will always be there when I want to come back. I miss the people and places I knew so well and will try not to stay away so long.
Thanks to friends and family for making my visit the best ever! It means so much to me that you took the time and indulged me in my culinary desires. You're welcome any time to this side of the world (just be sure you eat plenty of Mexican and BBQ before you come)!