HOW HOT WAS IT???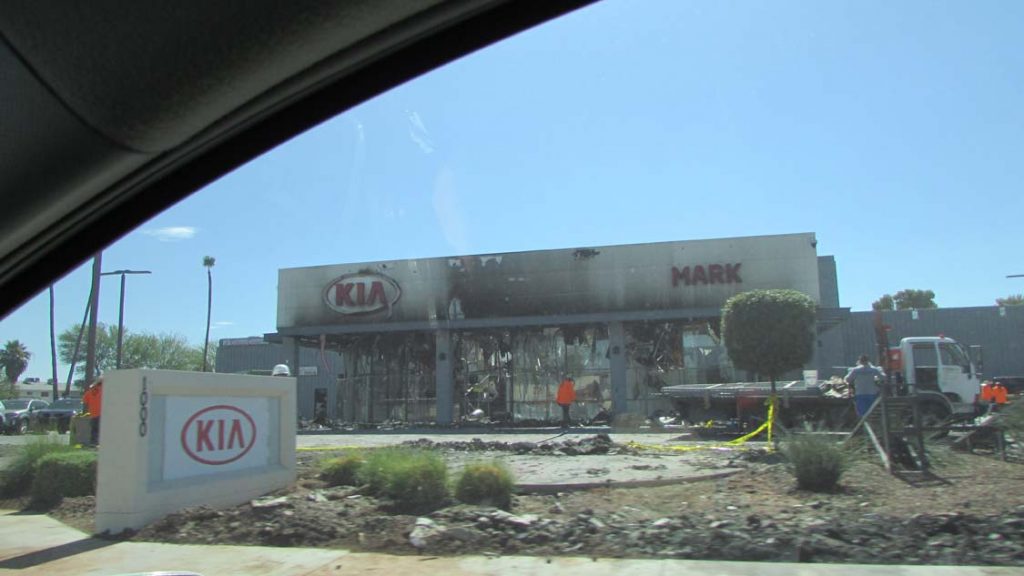 It's so hot, even BUILDINGS catch on fire!  I drove past this Kia dealership earlier today where one apparently broke out (having a fire sale maybe??? sorry…) earlier that morning.  The workers were sitting outside under a tree while the fire department wrapped up their job.  Yikes!!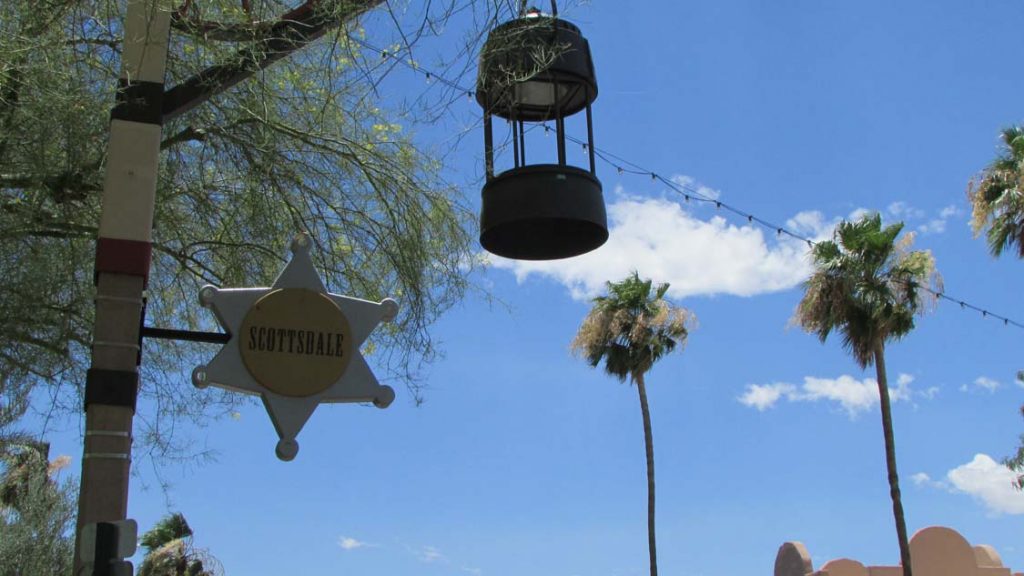 I took a drive into Old Town Scottsdale to do some trinket shopping and treat myself to lunch at Tommy V's which was awesome, by the way.   I was pretty impressed once I got off of the main drag and into the courtyards where there was actually WATER.  I was wondering if they even had any of that here!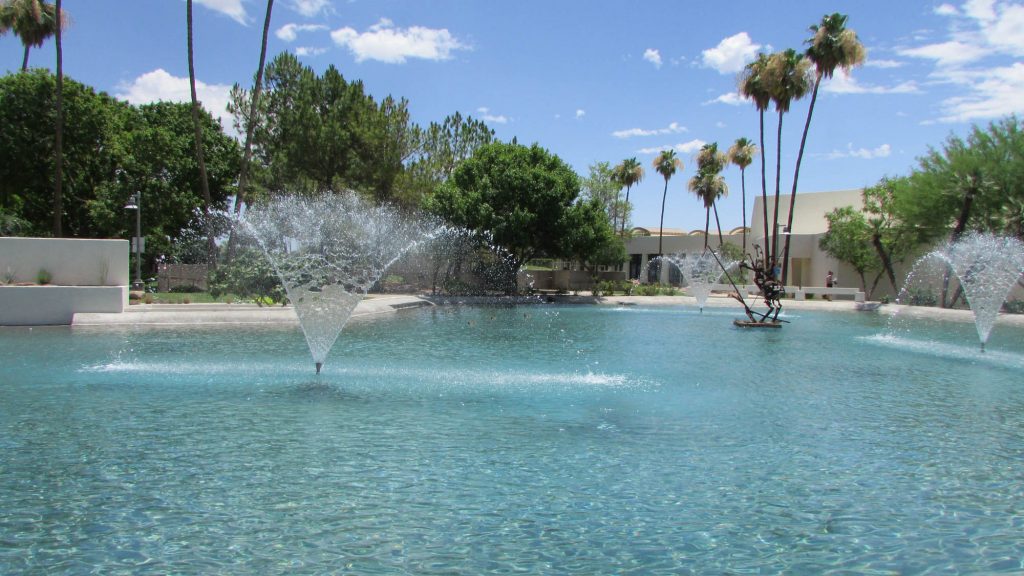 I managed to buy small things to remind me I had actually been here.   Yes, I even bought a magnet with a thermometer on it that says, 'But it's a DRY heat!".  I guess I can manage to find the good in every place I go, even if it's not my idea of paradise.  You should stop and smell the roses (as I did today, literally) no matter where you are and appreciate the things around you…even if it IS only cactus and roses.  Colors, structures, sculptures and animals all included.
When I lived in Texas, one of the things I really wanted to do was get a photo of all the cowboy boots but I never did.  This was my chance!  They weren't as colorful as the ones in Texas, but I got permission to take some shots in the store.  They didn't come out like I wanted, but got them nonetheless.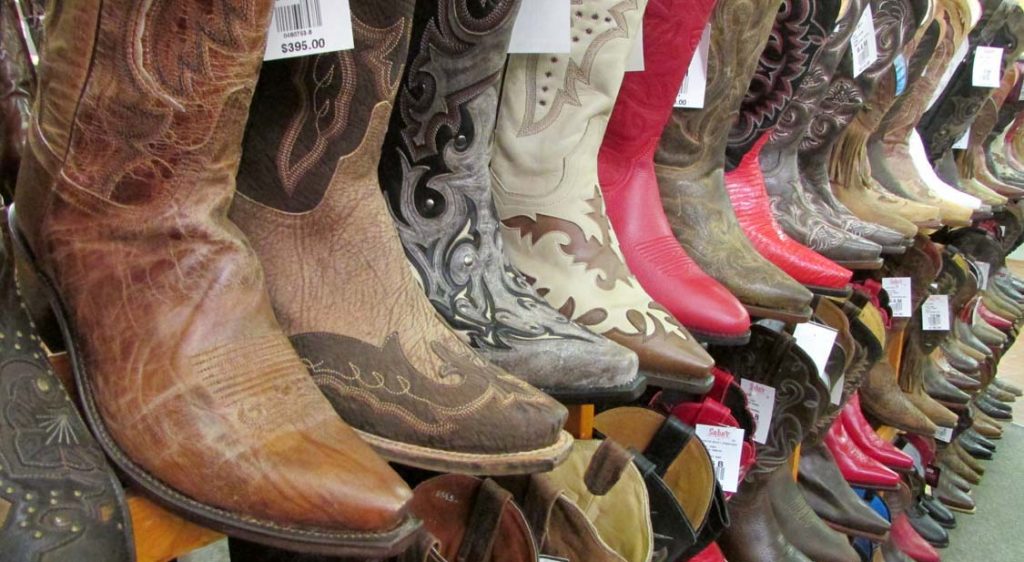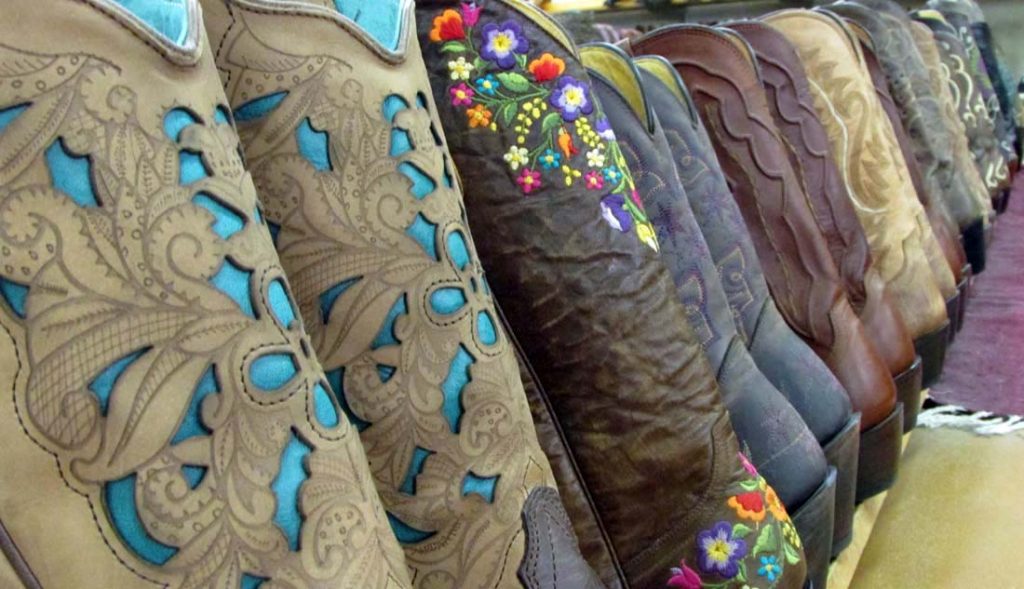 I couldn't remember the last time I saw a Zoltar machine, so had to grab that one too!  When I saw it only took bills, I passed it up.
Here are some other photos from around town: