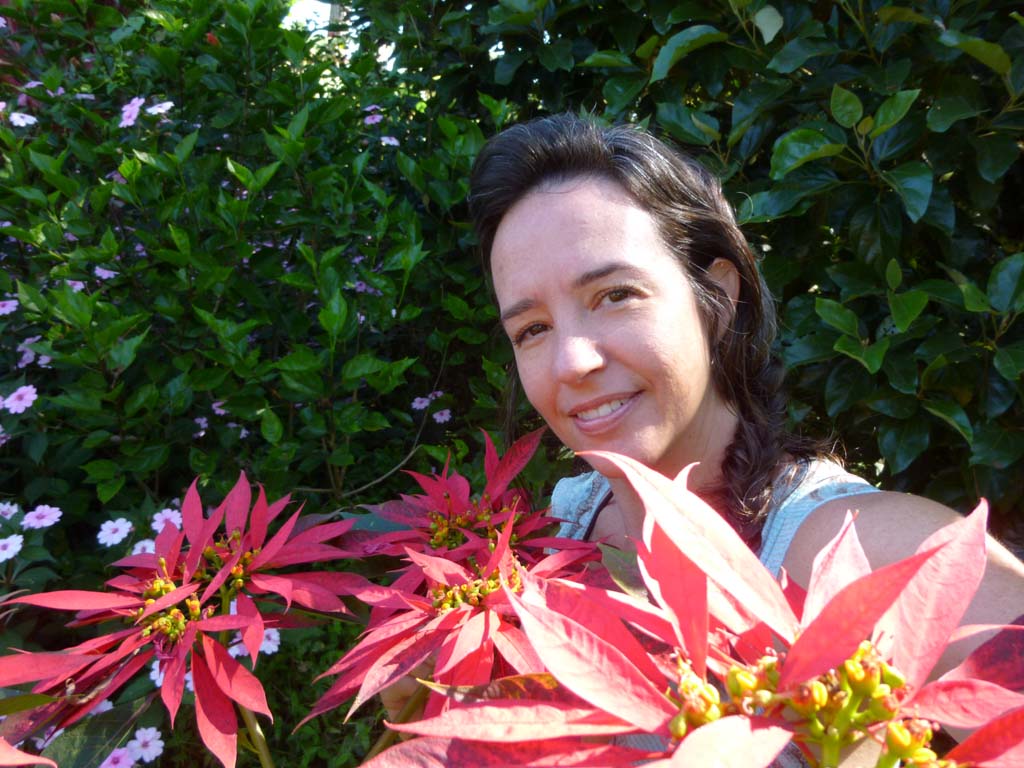 It's a beautiful day and figured I'd get a photo with the wild poinsettia's that I noticed growing here about a month ago!  The butterflies were enjoying them as well.  I'd never seen them growing in the wild, only in pots during Christmas, then left to dry out and die by the time New Year's came around.  I always tried to save them, but it was a hard fought battle.  They simply weren't meant to be in pots in dry, hot offices with no sun.  So it's nice to see them flourishing here.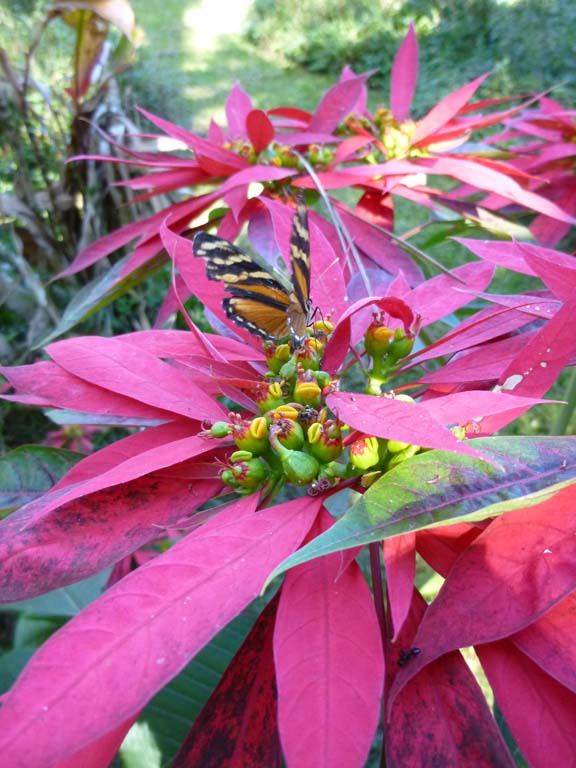 The other day, I got a present from Mother Nature when a yellow-throated Euphonia flew into the house and I was able to catch it and spend a little time with him.  Sure was a beauty!  Small too…only a little larger than a hummingbird.  He had beautiful dark blue feathers and the contrasting yellow really made him stand out. Of course, I had to sniff it and sure enough, he smelled good too!  I'm beginning to think all birds must smell good!?  They all seem to have a similar scent.  He turned out to be ok and flew off fairly quickly.  So that was a nice gift!
Well, Merry Christmas to all and thank you for sticking with me through everything, commenting on posts and for giving me encouragement.  It means more than any tangible gift ever could!!