We decided to take advantage of a long weekend and hot weather to go up to Gisborne, about 4 hours north of us along the east coast. One of the main reasons was to do a stingray encounter where you could feed and touch them, but more on that later!
First, a bit of history. Waitangi Day which falls on February 6, marks the signing of the Treaty of Waitangi between the Maori and the British Crown in 1840. It's considered to be New Zealand's founding document. I would liken it to Thanksgiving in the U.S. where the original settlers and the Europeans came to meet.
Gisborne was where the first landing of the Maori took place in the 1300's as well as Captain Cook in 1769 which didn't go well, to say the least. There was a misunderstanding between his crew and the natives and 9 Maori's were killed over a four day period. The waters surrounding this area are named Poverty Bay because Cook couldn't obtain much of what his crew needed there. He had originally wanted to name it the same as his ship, The Endeavor, but obviously had a change of heart.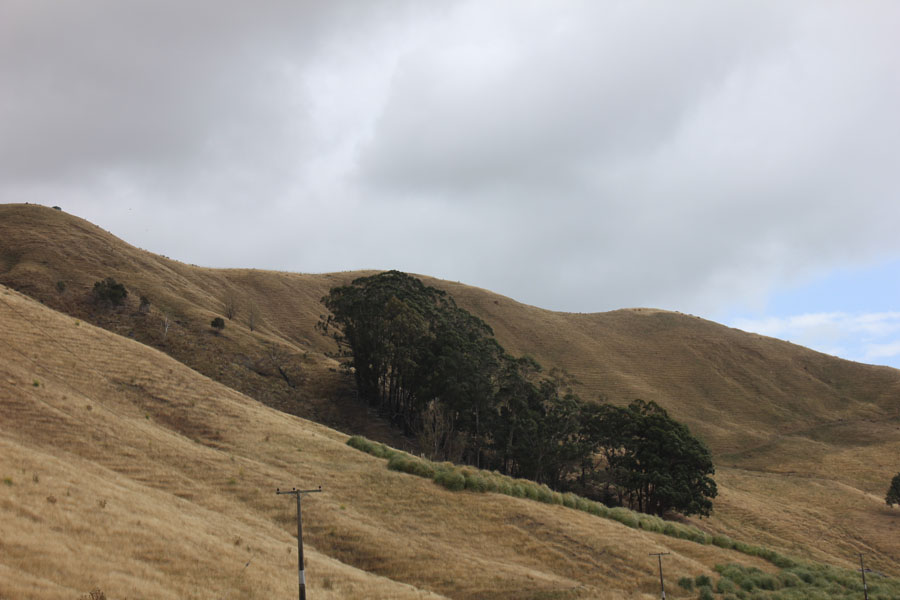 Driving out of Hawke's Bay on Friday, where the hills resembled sand dunes from the hot, dry summer, I had read about a spot which had hot springs and a 'rain forest' you could walk through. Well, oddly enough, as we approached, some weird wet stuff was coming out of the sky! What IS that!? Ahhh right…RAIN! It's been a while, folks.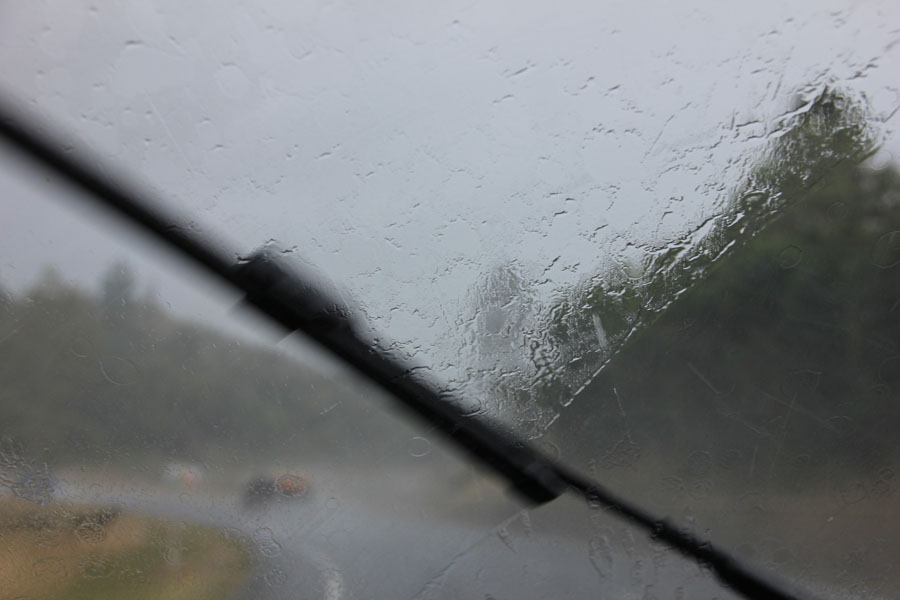 Because it was raining so hard, we skipped the walk and carried on. We were then greeted with a neat row of huge palm trees right before Gisborne.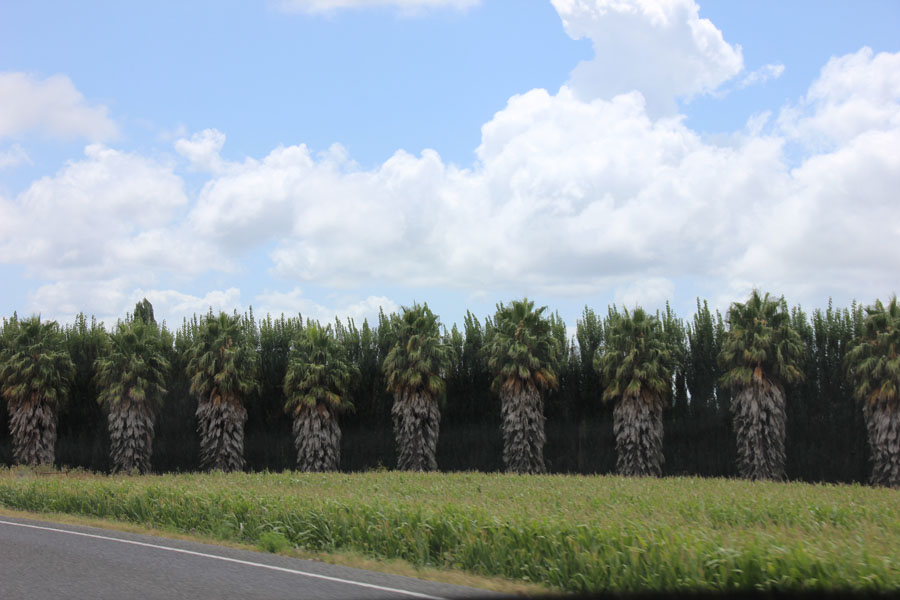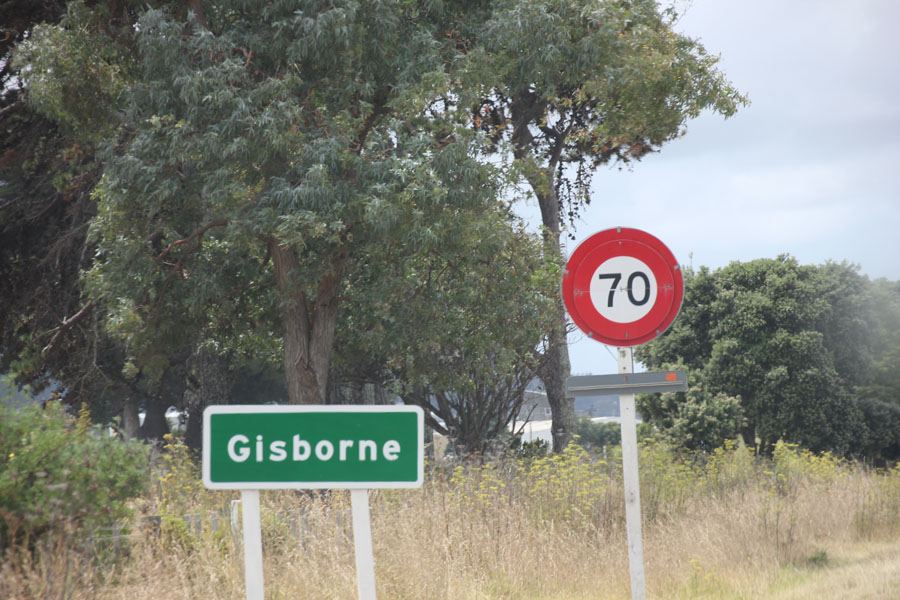 We found our way to the little motel which was across the street from the beach and headed out there to see what Poverty Bay looked like.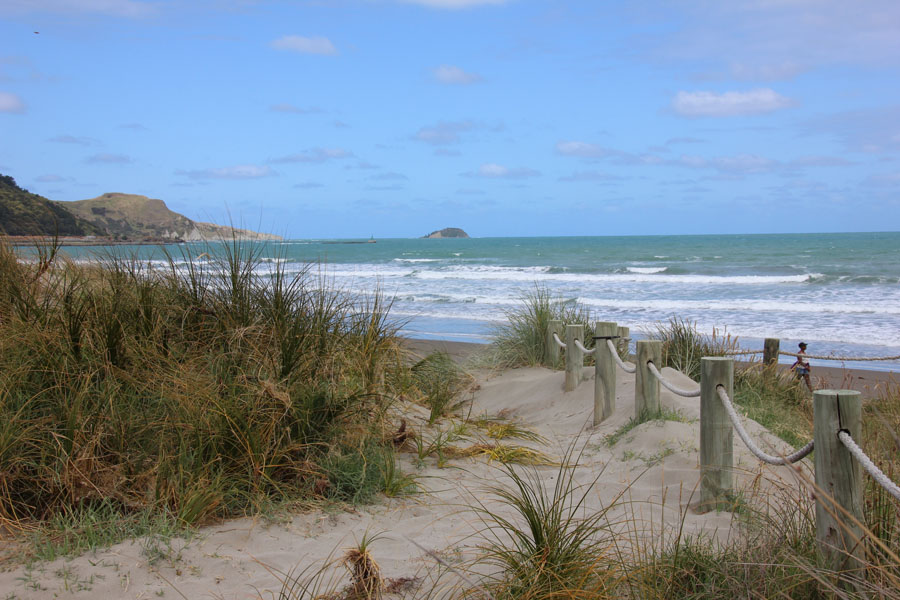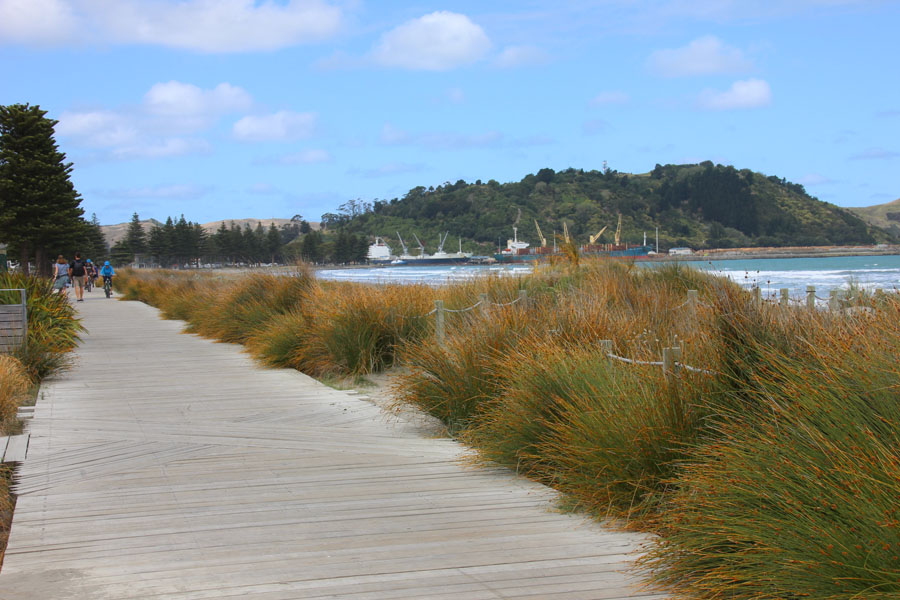 There was a nice boardwalk overlooking the water. Once on the beach, we came across a small man-o-war jellyfish and some colorful bubbles in the sea foam caught my eye, which can't be all that good. Some type of detergent possibly? Maybe from runoff? I also spotted something weird and black which seemed squishy. We weren't sure at first if it was part of an animal or what until I poked at it and realized it was actually a big blob of oil!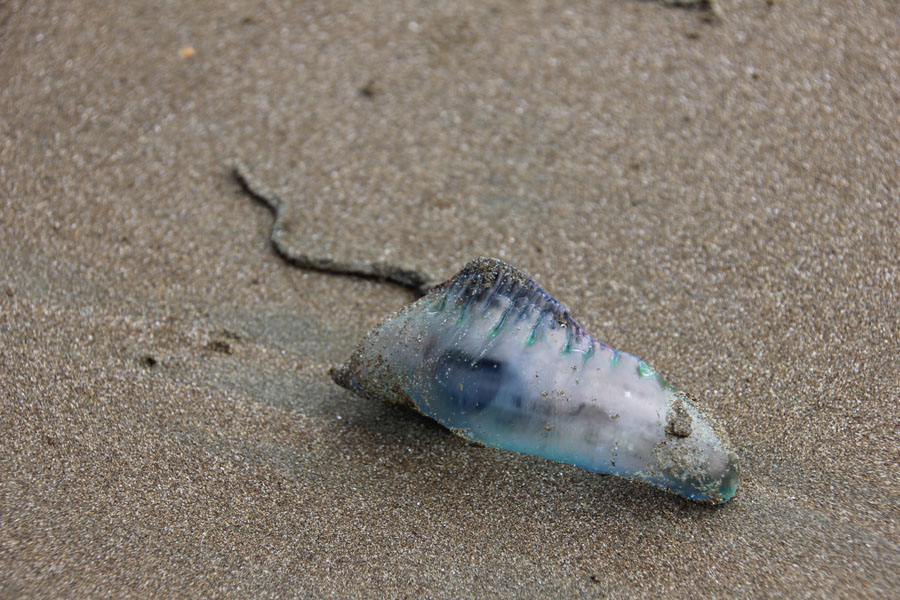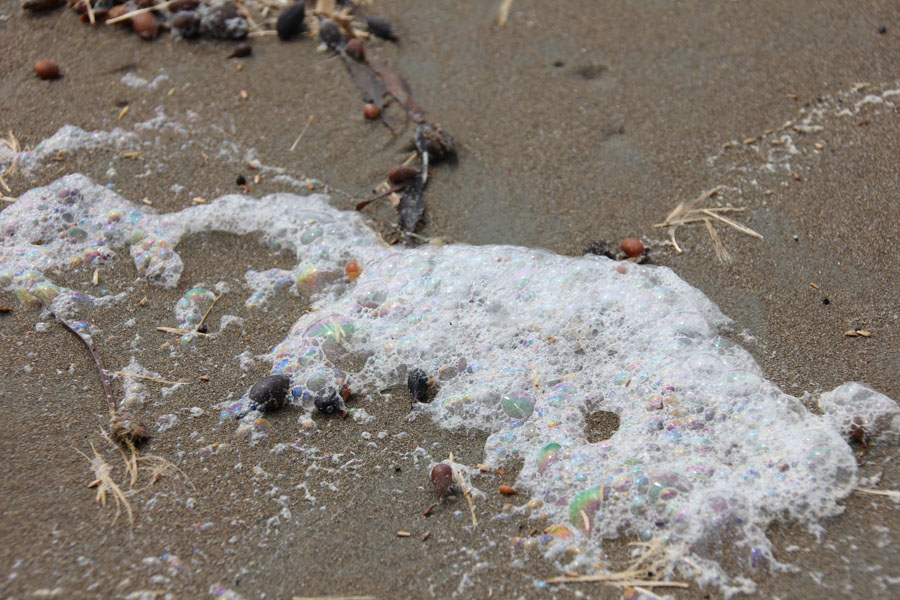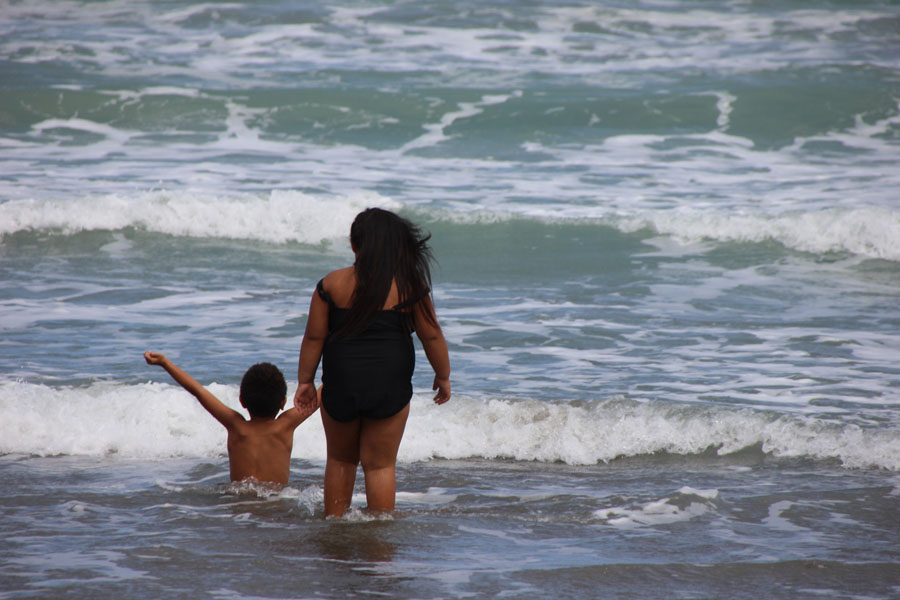 The water temperature was about 70 degrees although in the surf it felt fairly warm (I still wouldn't have gotten in though!).
There was a river running along the town center so we strolled along there for a bit.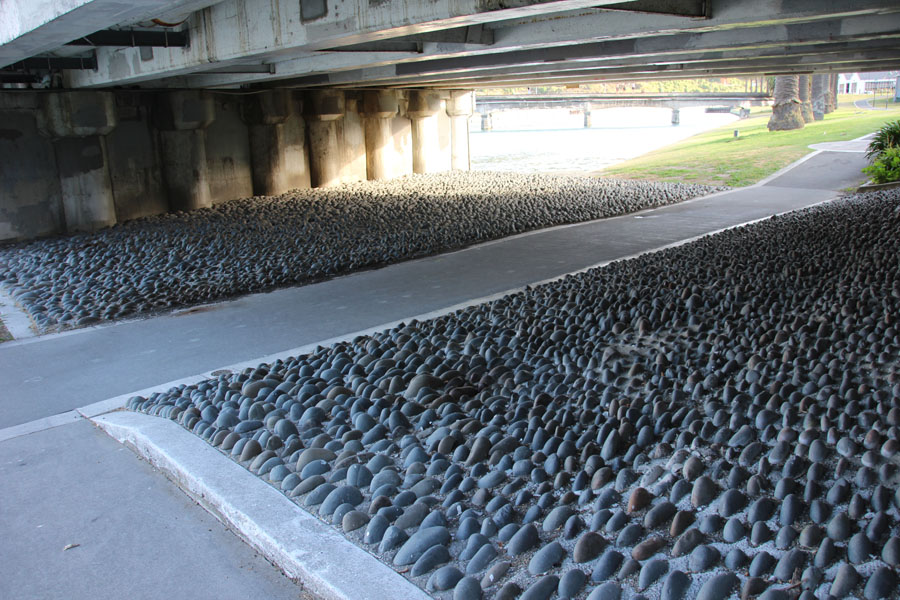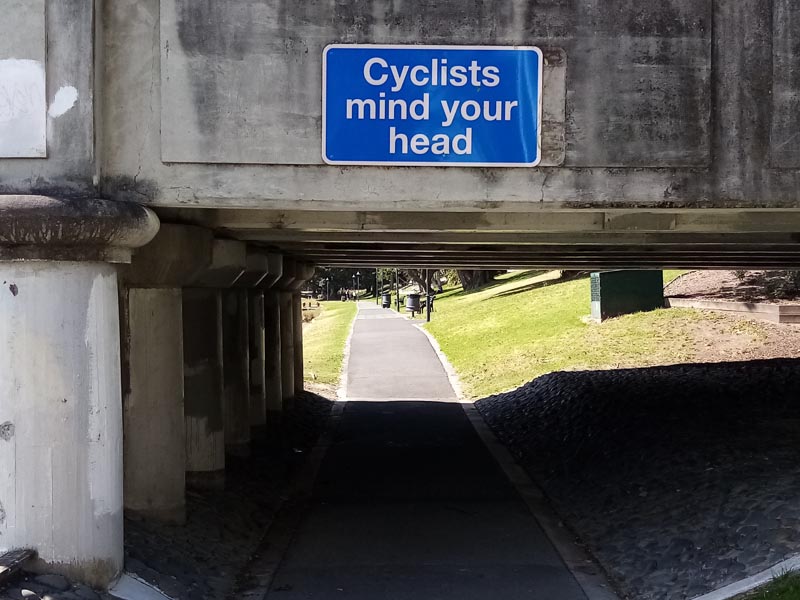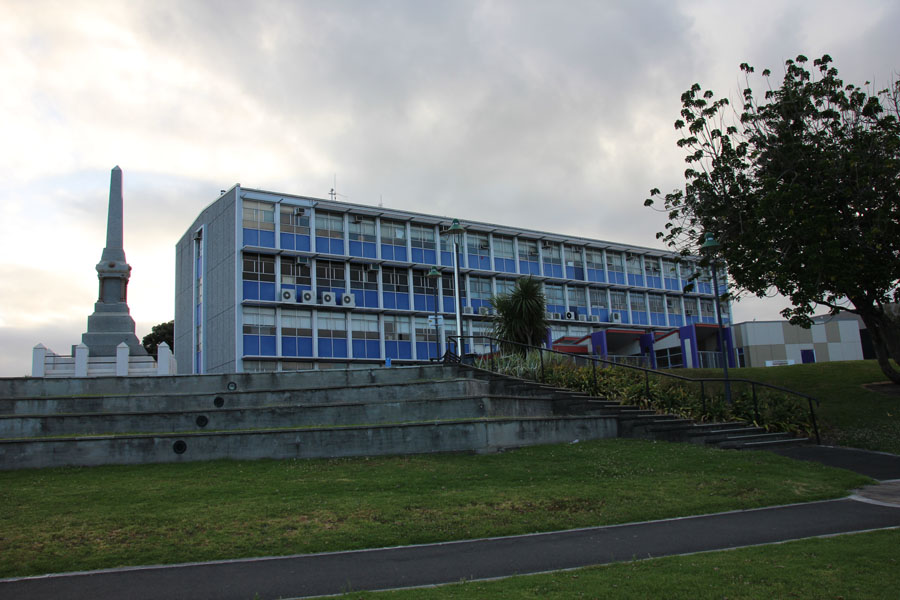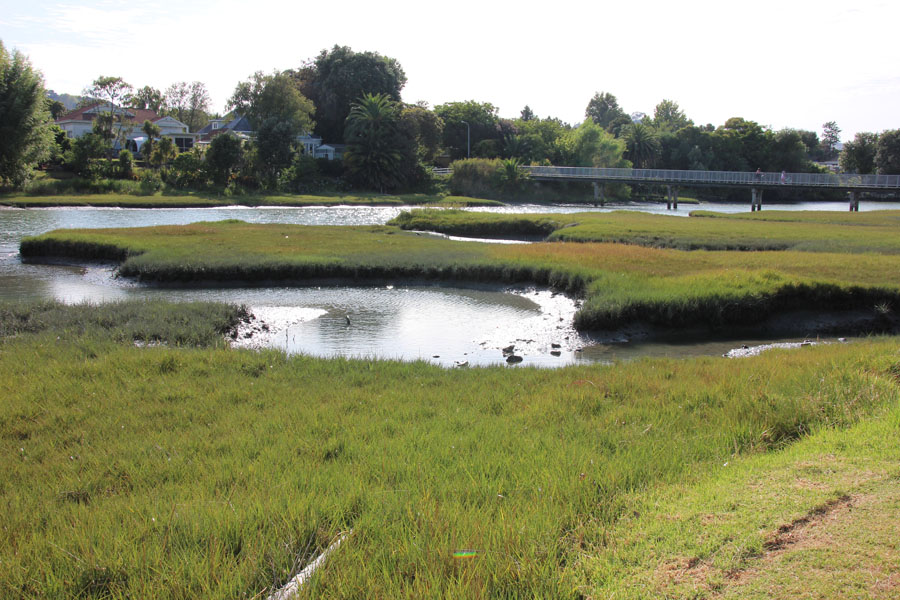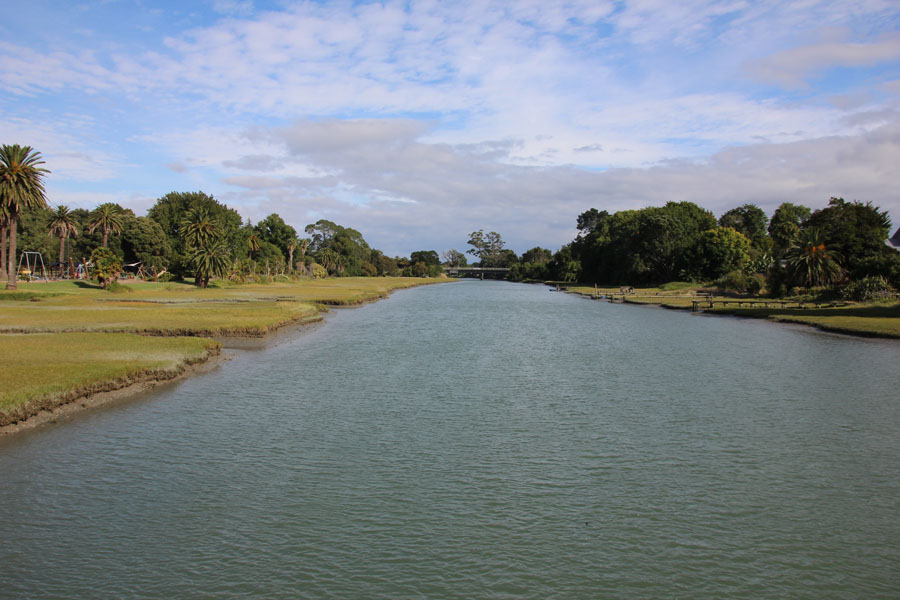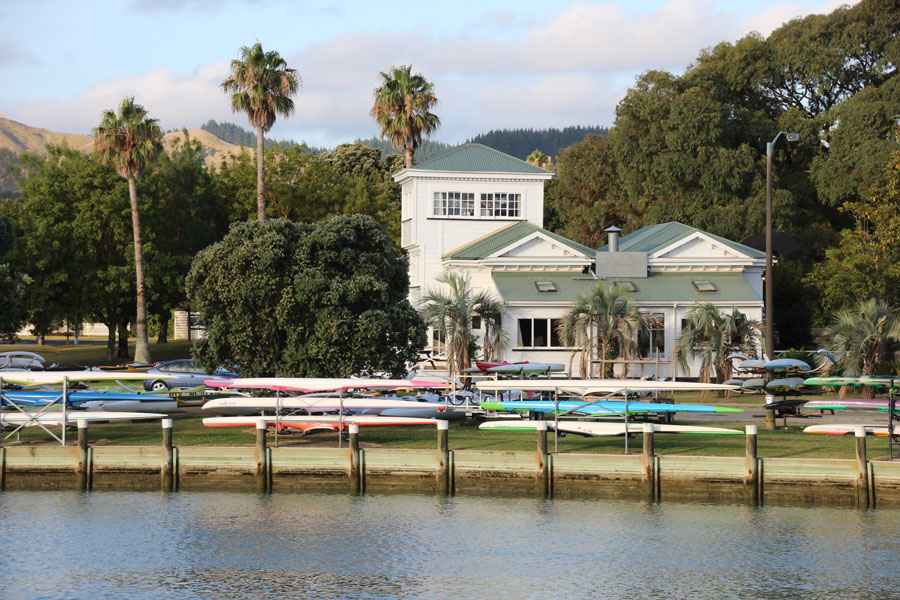 We noticed some boys jumping from the bridge into the water so I waited as they procrastinated to get some shots.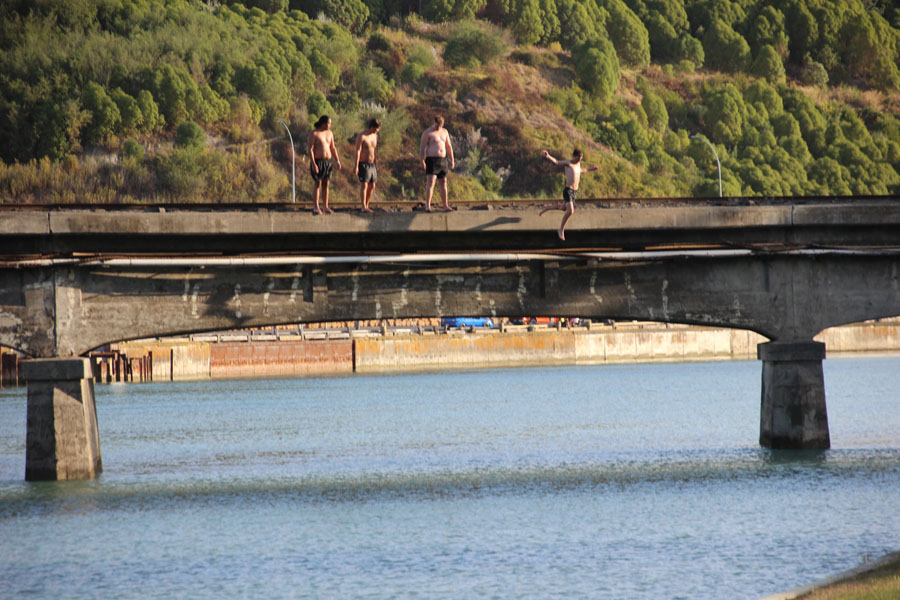 It was kind of refreshing to see young kids out playing everywhere, but many were unsupervised which made me wonder if their parents actually knew what they were doing. Lots were even out near dark and they were quite young.
It was about this time we noticed some commotion in the middle of the river and it took us a while to make out what was happening. Turned out, it was a large seagull trying to drown a pigeon! Now before you sharpen your electronic pencil, there wasn't much we could really do to save it. It was pretty far out there and the gull seemed determined. I also didn't think the pigeon could even take flight out of the water although it sure did try. Andy went to the edge and clapped which did make the gull fly off, but by that time it was too late. We then watched the gull peck into the poor thing and eat it! A girl walked by and stopped, asking if what she really saw was happening! She was shocked too and seemed to be a local who walked along there often, saying she'd never seen that before.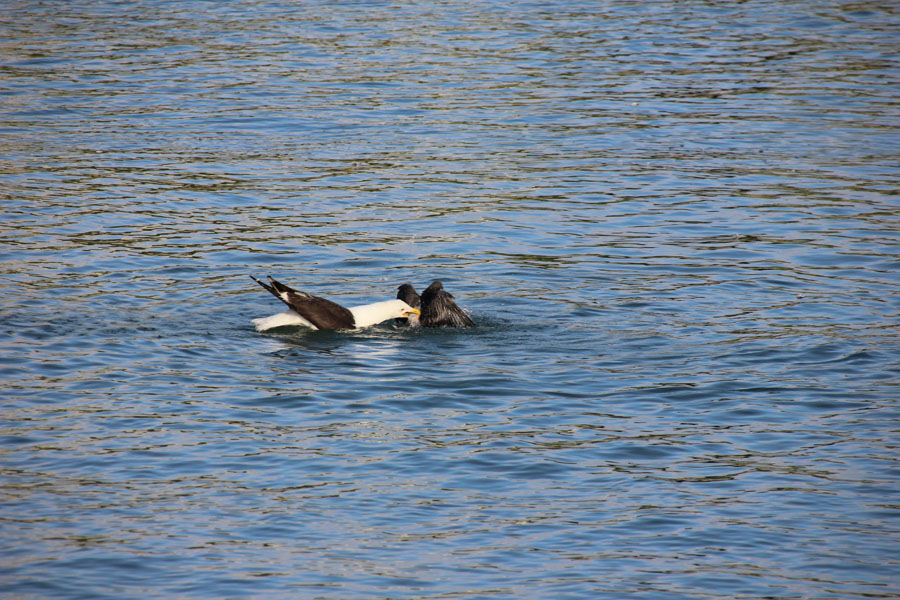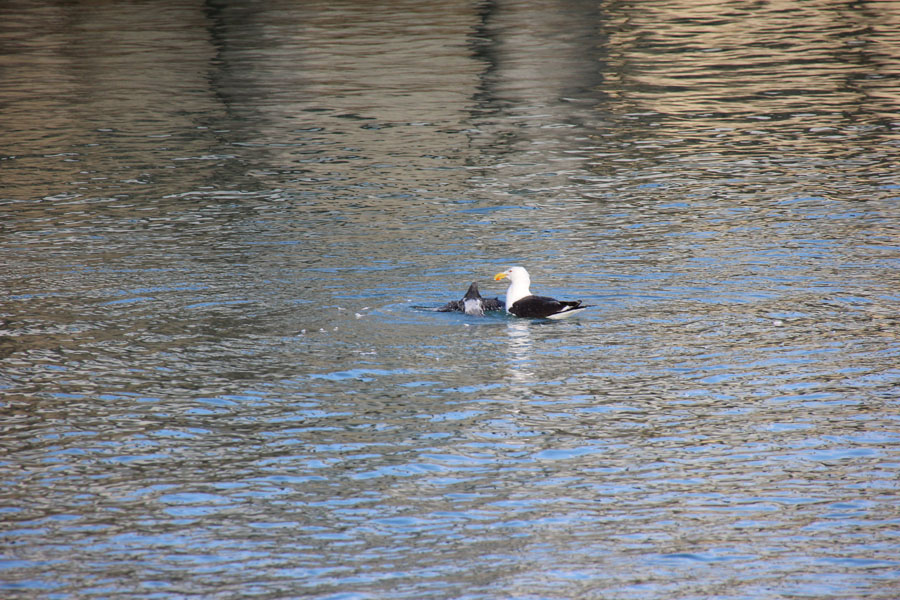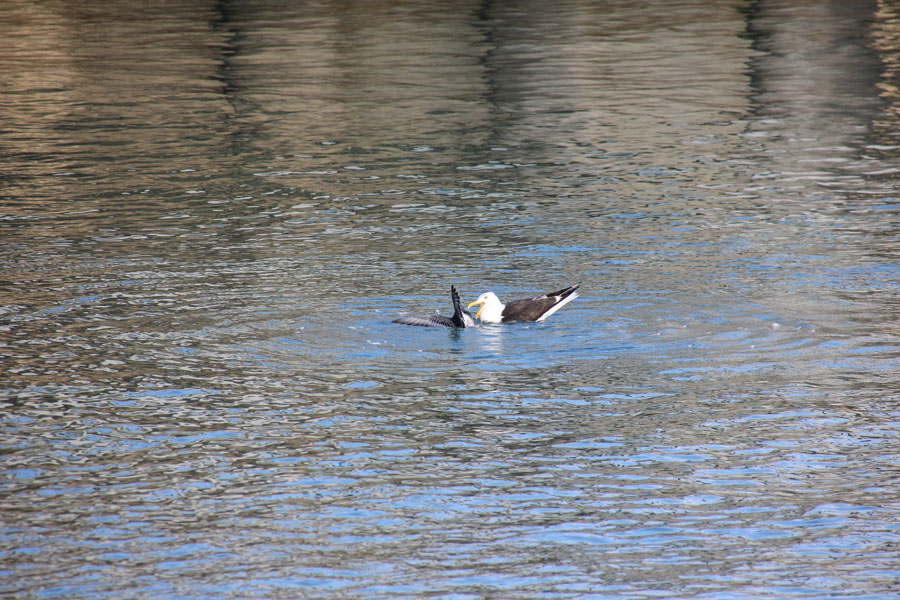 I had Andy google this and turns out, gulls do eat other birds and it wasn't uncommon in the UK for this to happen, either. There was even a report of a gull taking off with a Chihuahua once! Yikes. Apparently, this is due to the lack of fish/fishermen so they are resorting to eating other things instead. So that was sort of upsetting.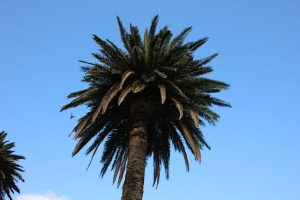 Later that evening, we went to a local pub for dinner and I wanted to get some sunset shots, if you can call it that.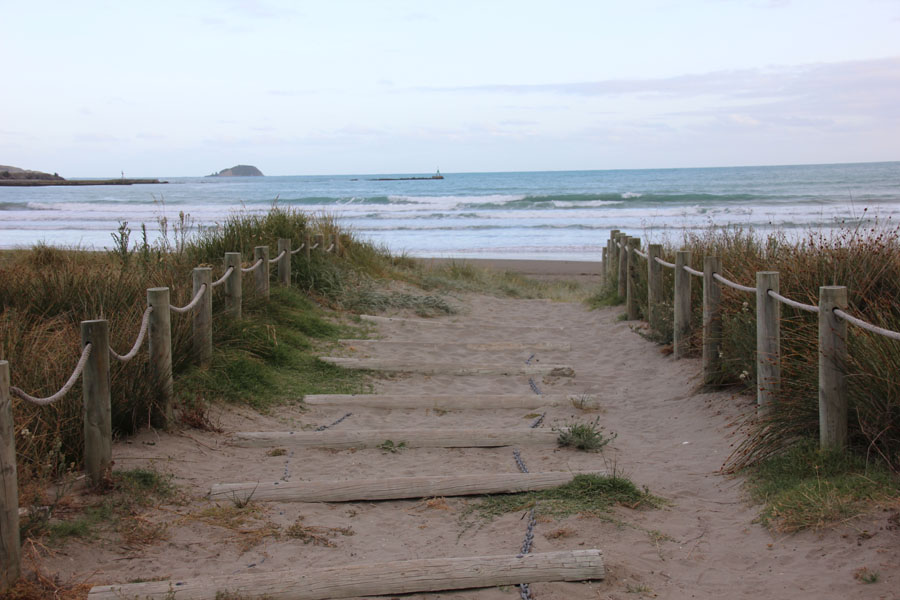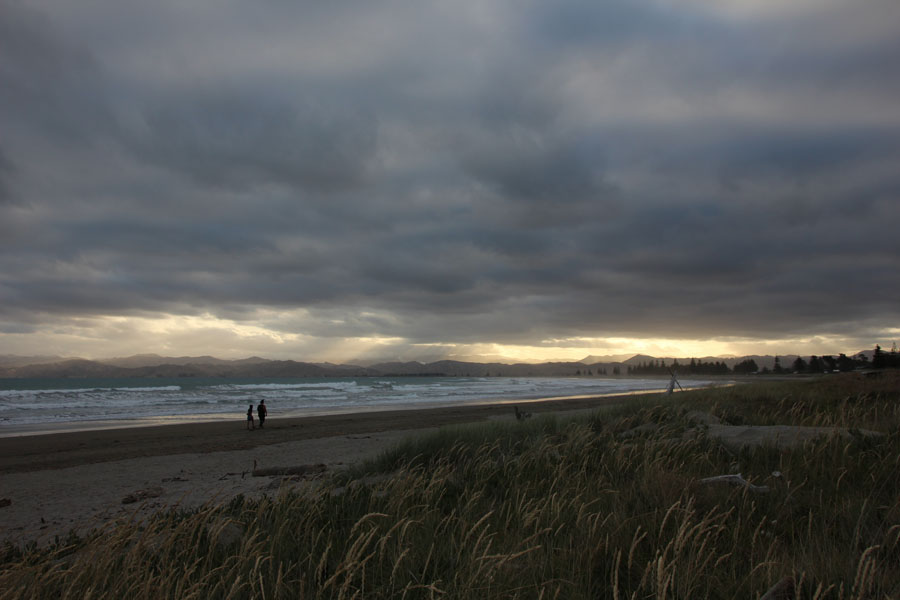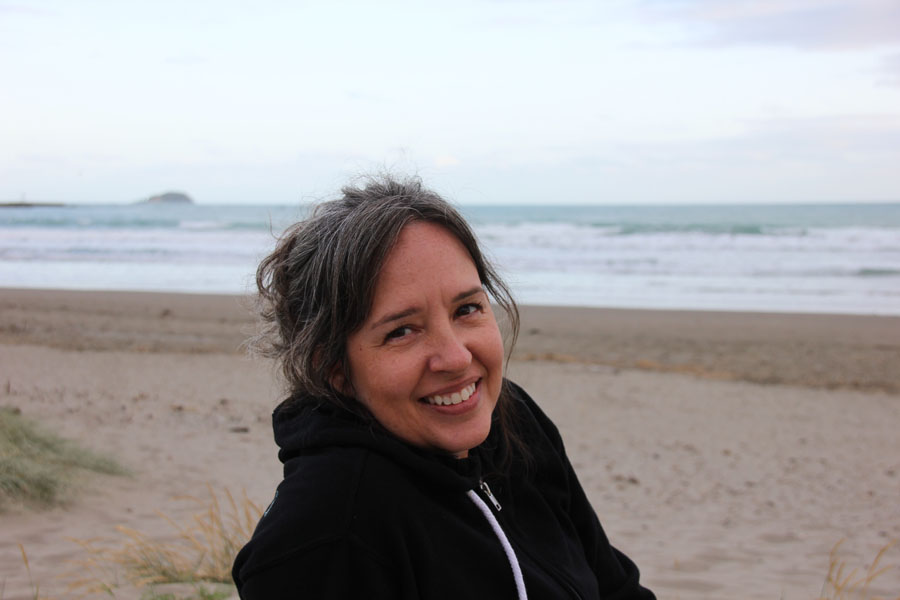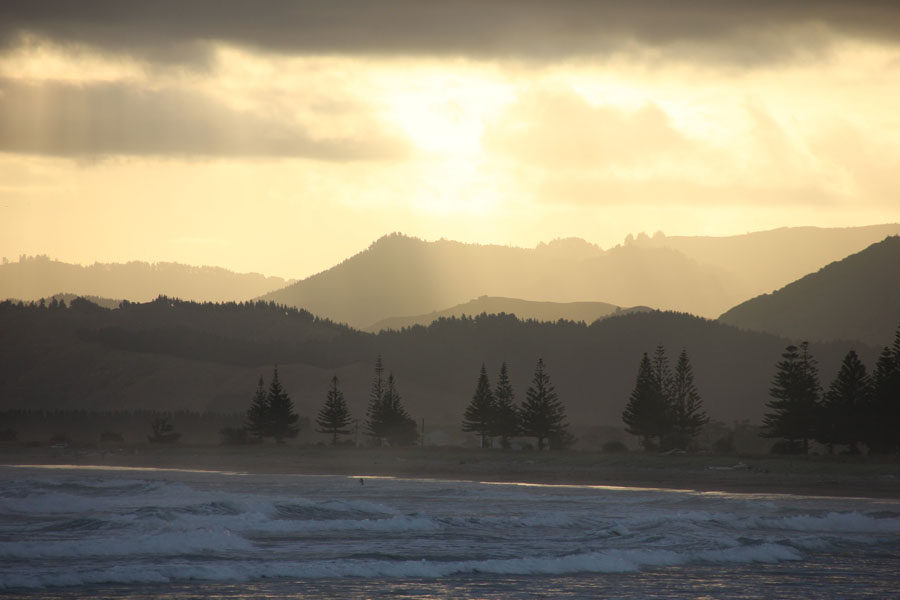 It was getting pretty chilly (yep, it's still Summer!) so we headed back to rest up for the next day.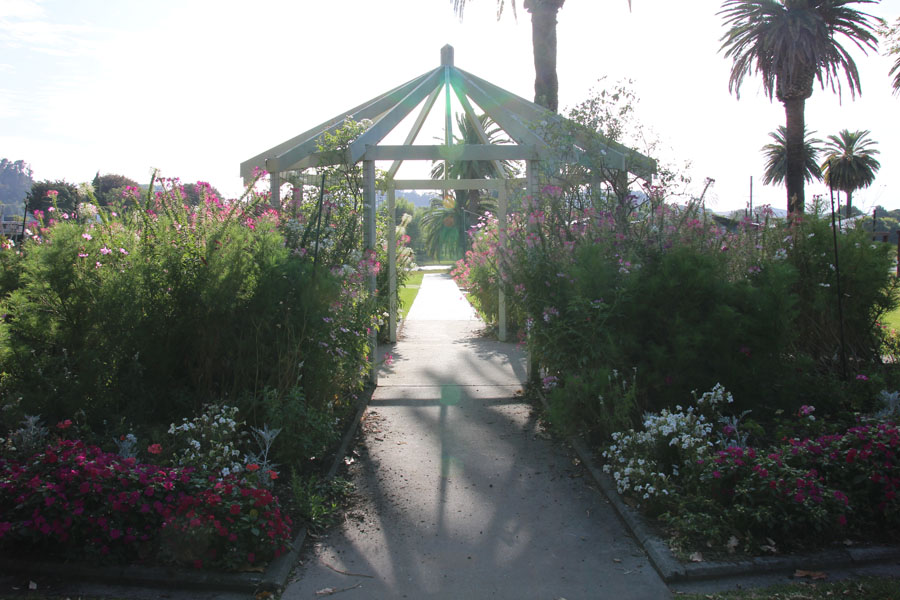 I like to visit any and all botanical gardens because they're usually pretty well kept and have interesting things to see. This particular one had a couple of aviaries and even a cactus house, although it was closed. I spotted what I believe was an Agave Americana like the small one I have growing in my front garden. It made me a bit nervous of how big it just might get!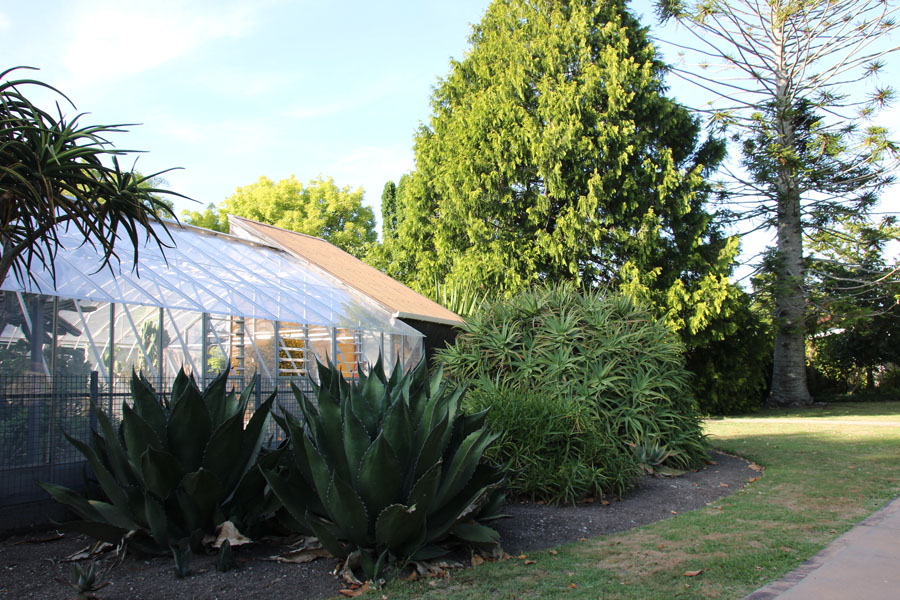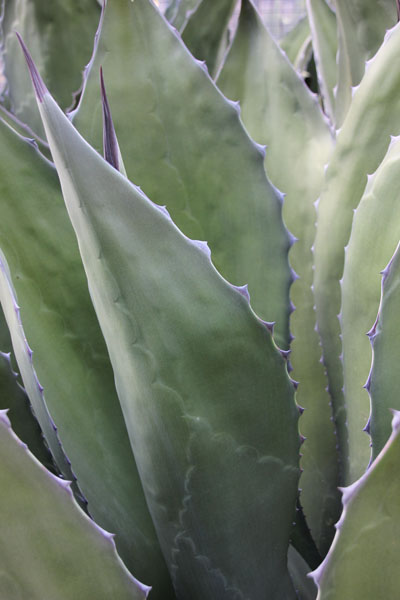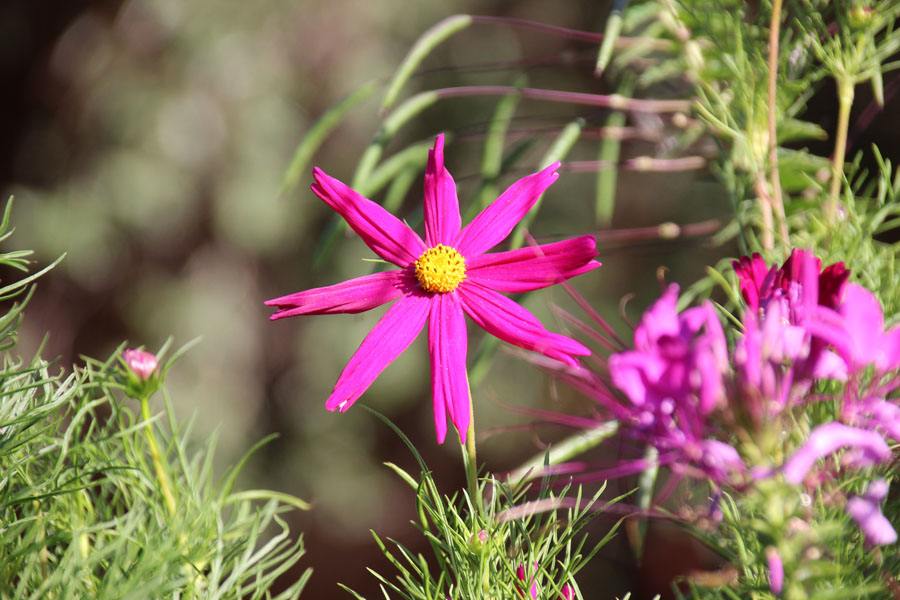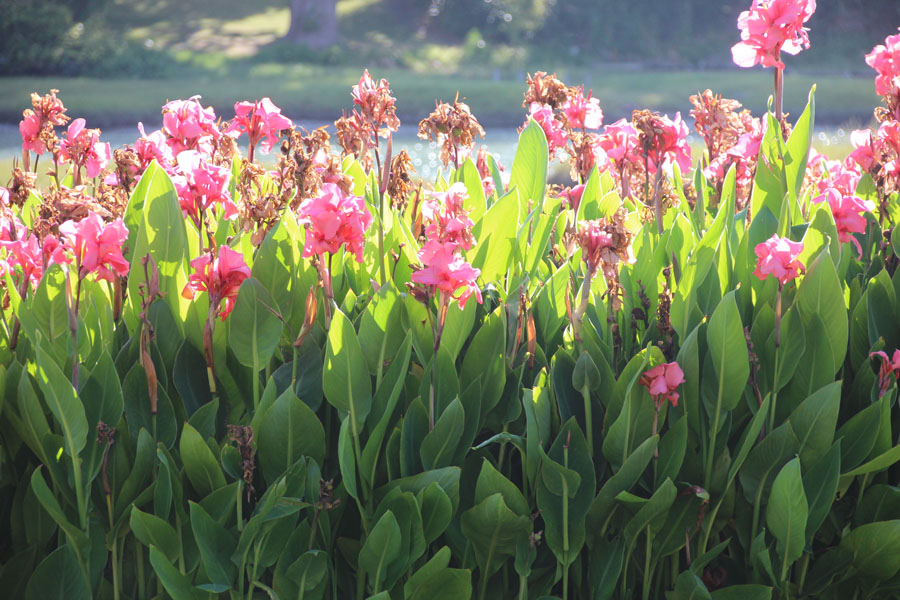 There was a large section of swan plants which I know Monarch's love and sure enough, there were some floating around and fat caterpillars munching away.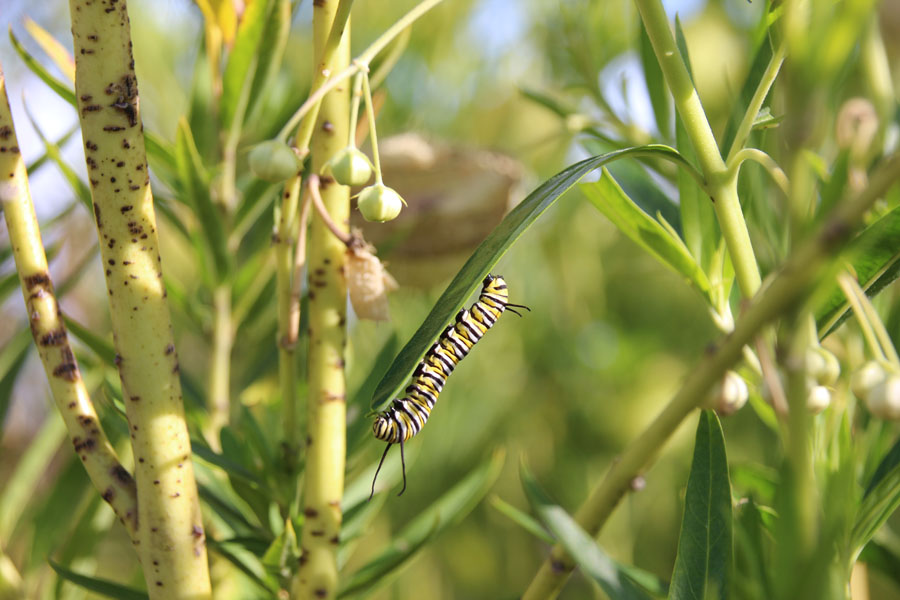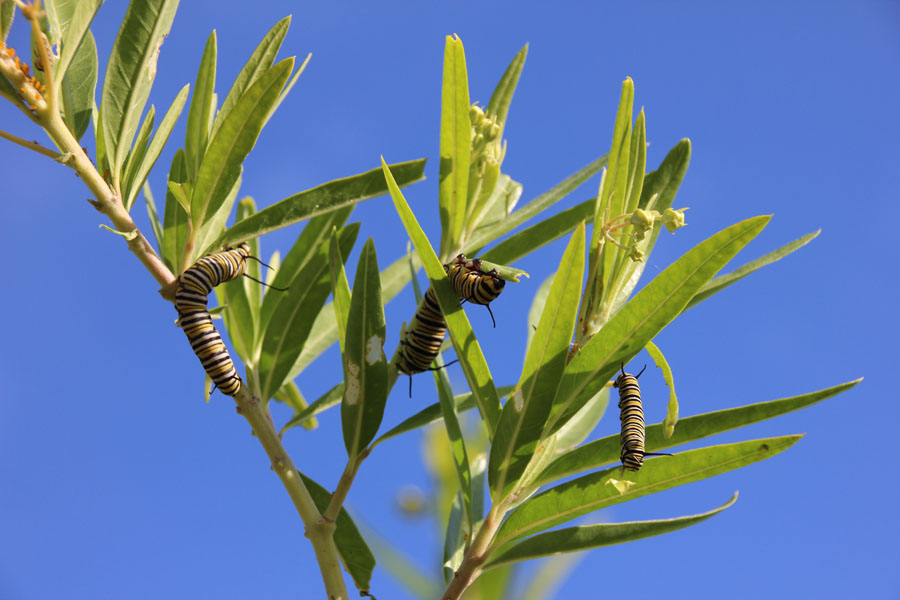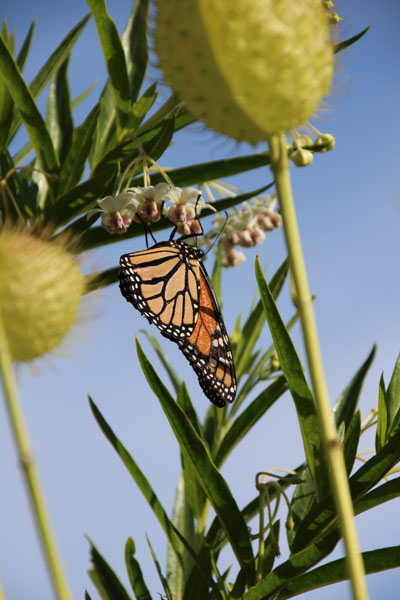 This tree reminded me of Oropendola nests like I'd see in Costa Rica and Panama, but I believe they're just roots.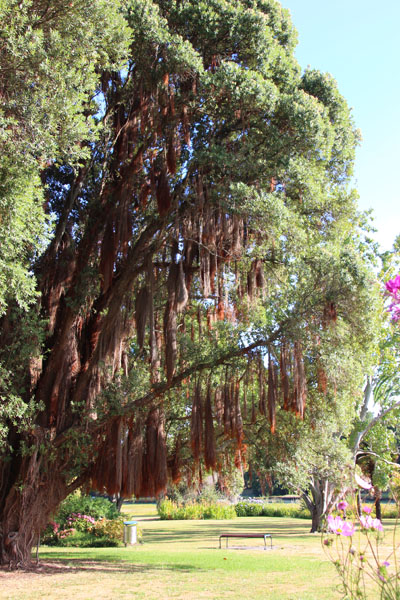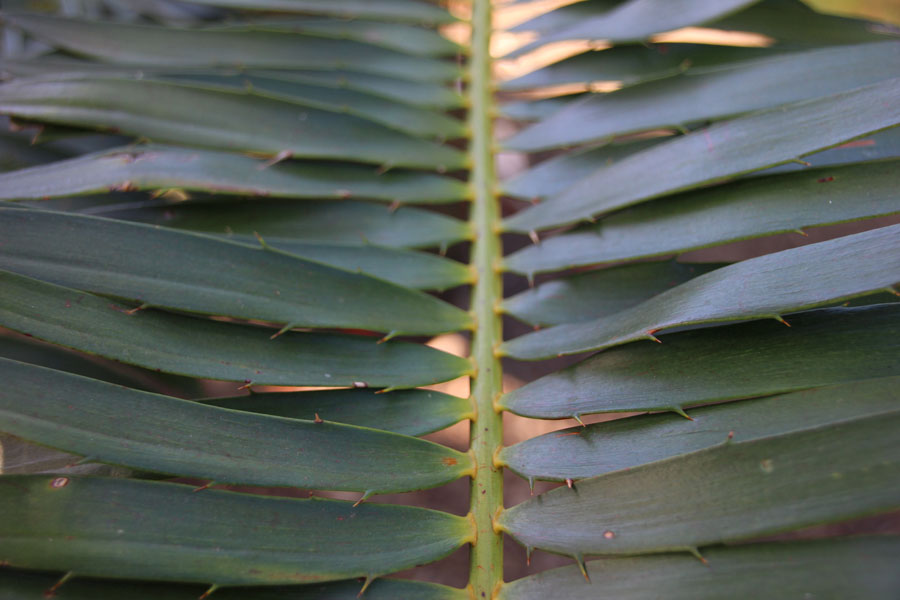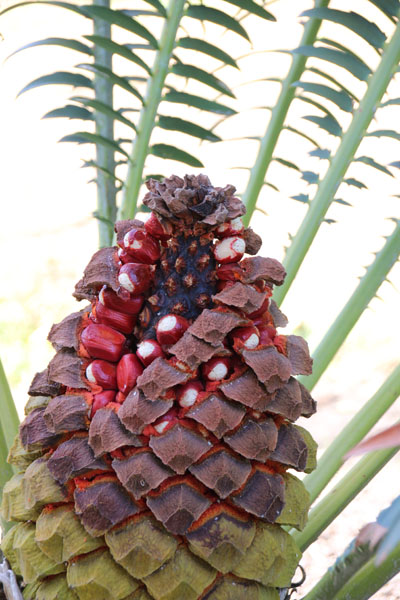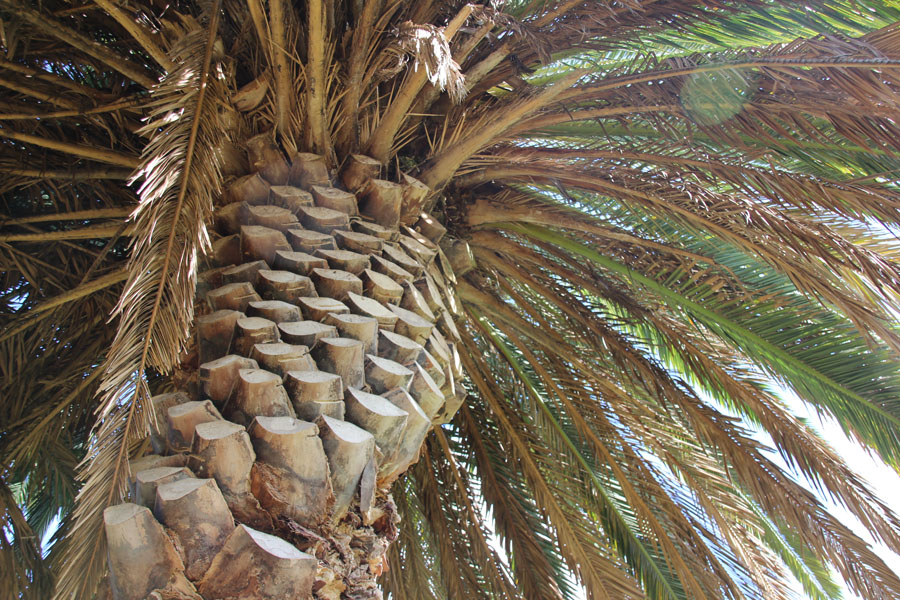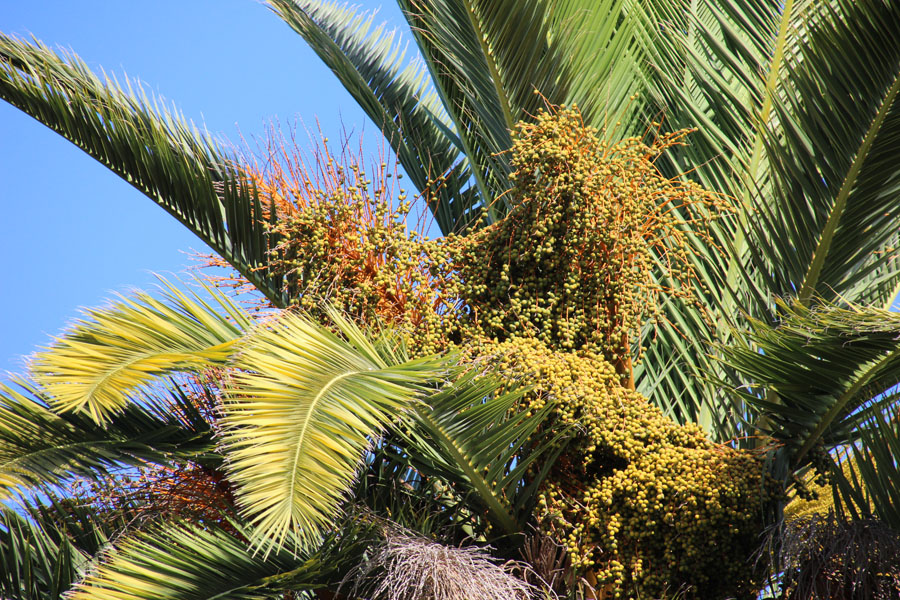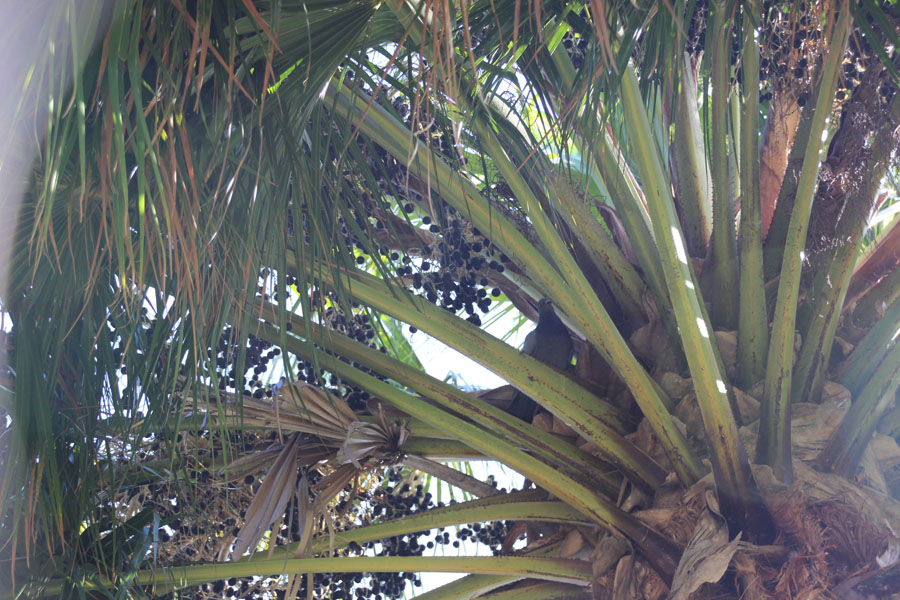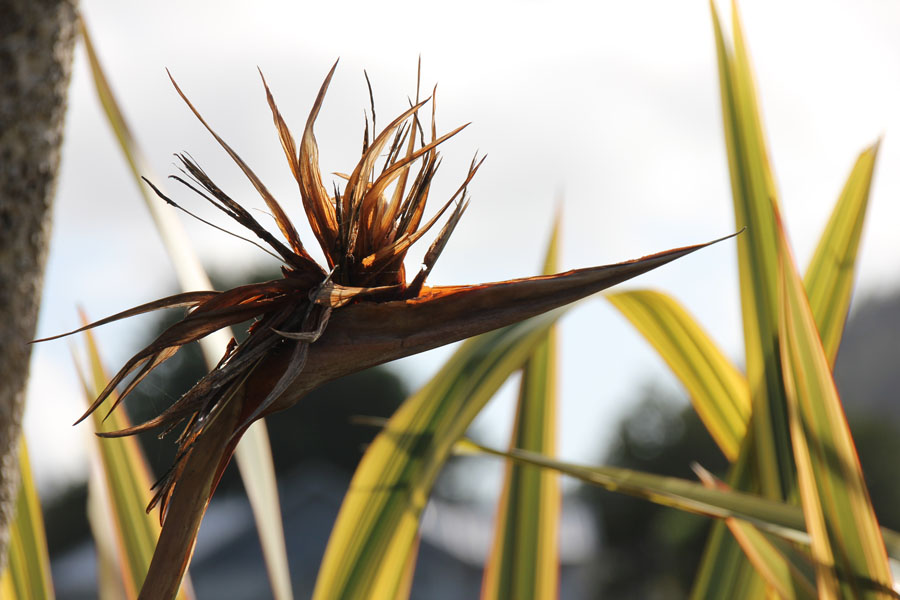 There were exotic birds and some little cuties I call 'snowballs' which I think are a type of quail? I could be wrong. I was shooting through metal fences so these aren't that great.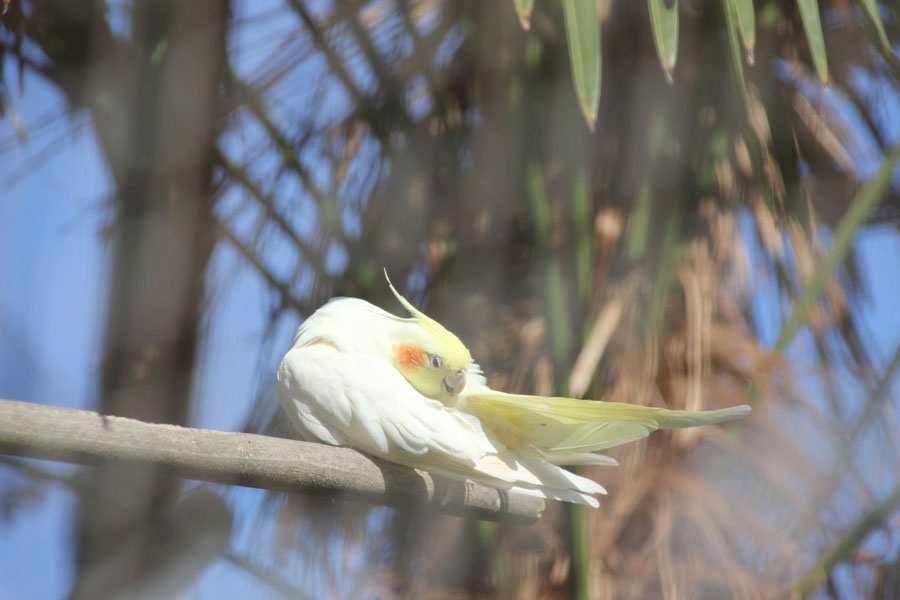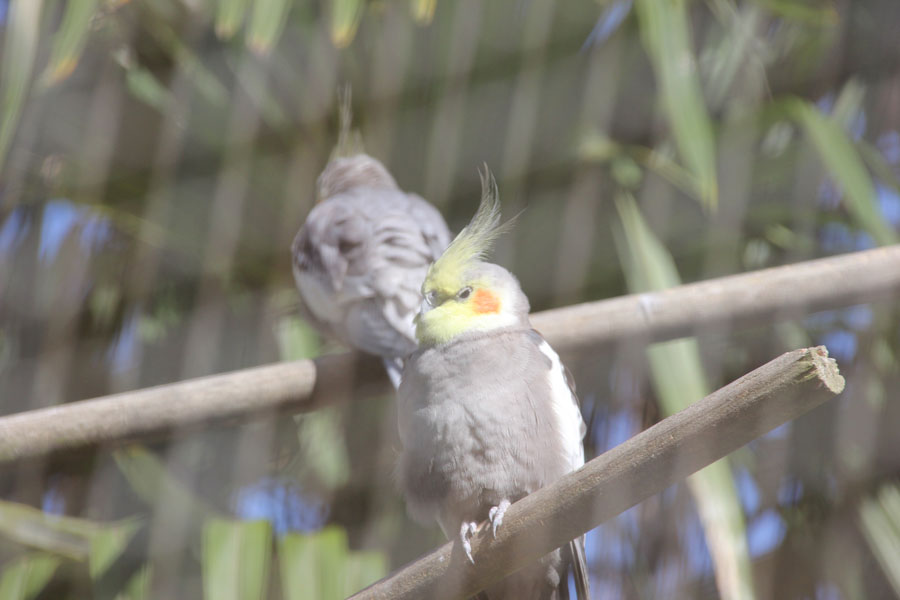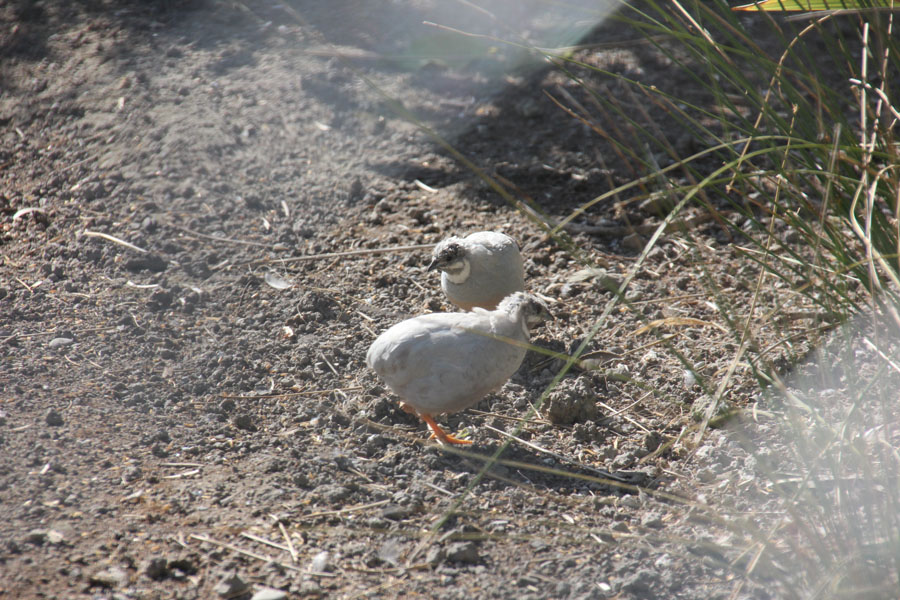 We also hit a farmer's market for a little while which was pretty popular. A lot of fruit, flowers and food going on there. Even a one man band.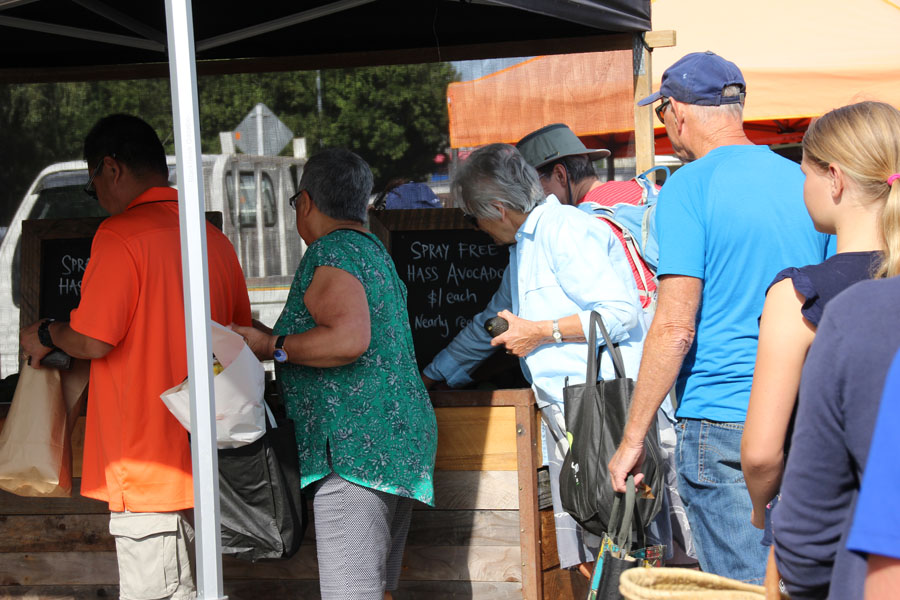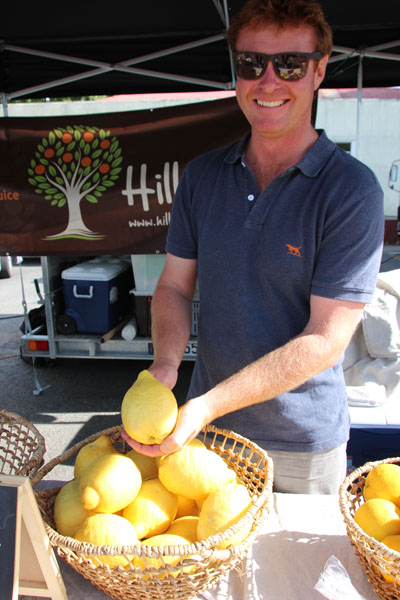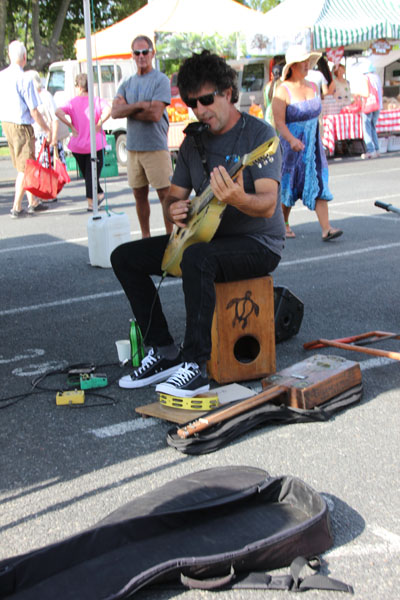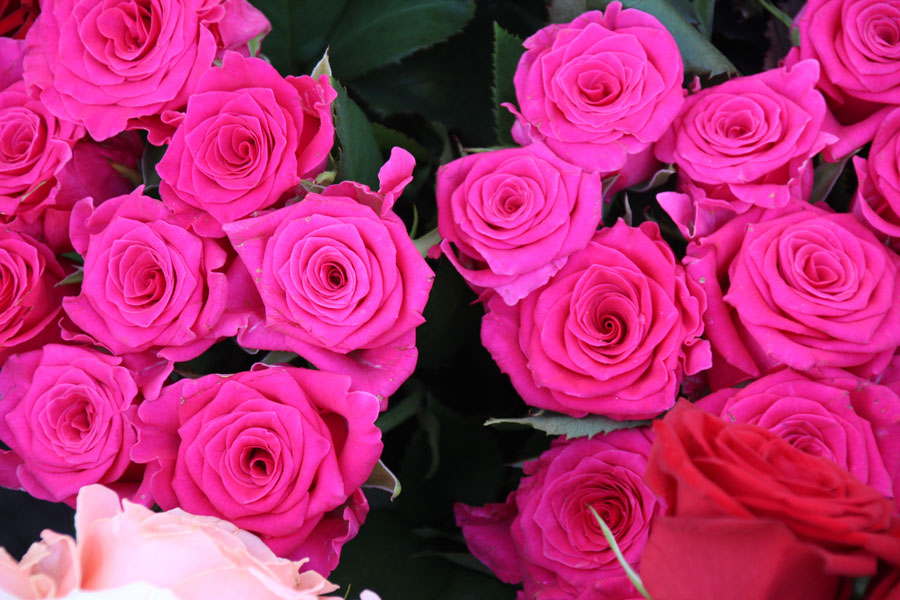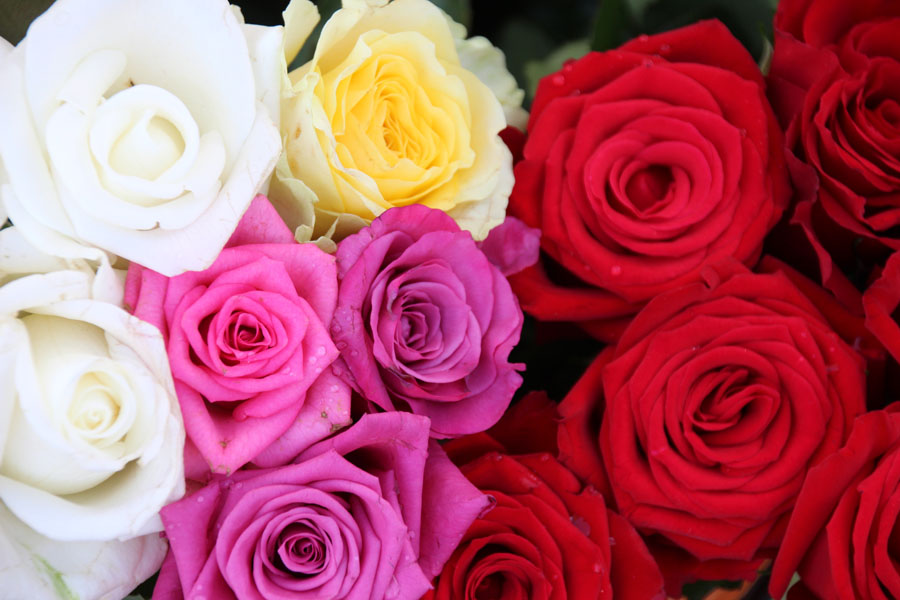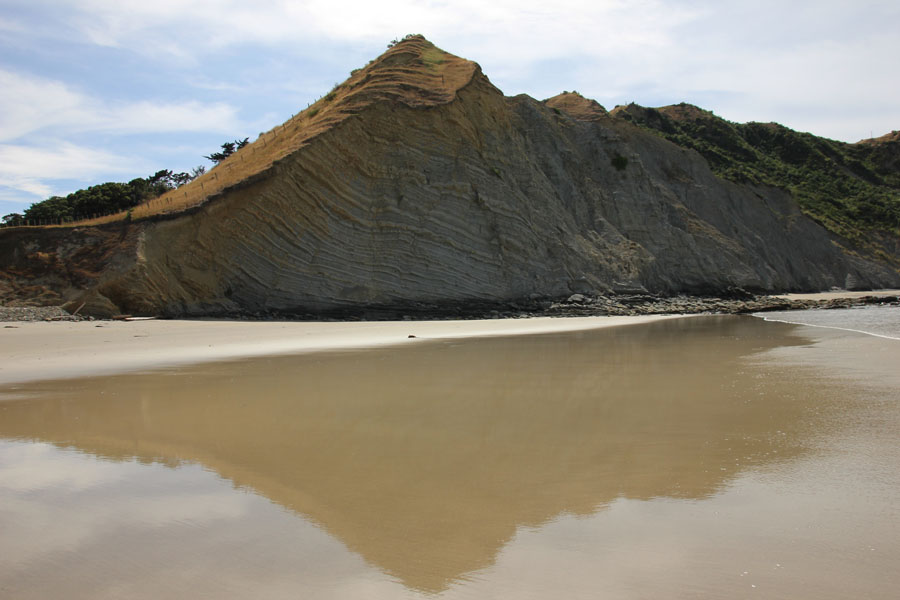 Are you getting tired yet? I know, I pack a lot of sights into a two day trip! We wandered up the coast nearby the dive shop we were going to on Sunday to check out the beaches. This one, called Sponge Bay was deserted when we got there. There was a flight of stairs but it was blocked off for some reason, so we took the more difficult way down instead to check out the cliff side and walk along the short beach.
What an upheaval here! A geologist's dream come true. I really couldn't find much history behind the place.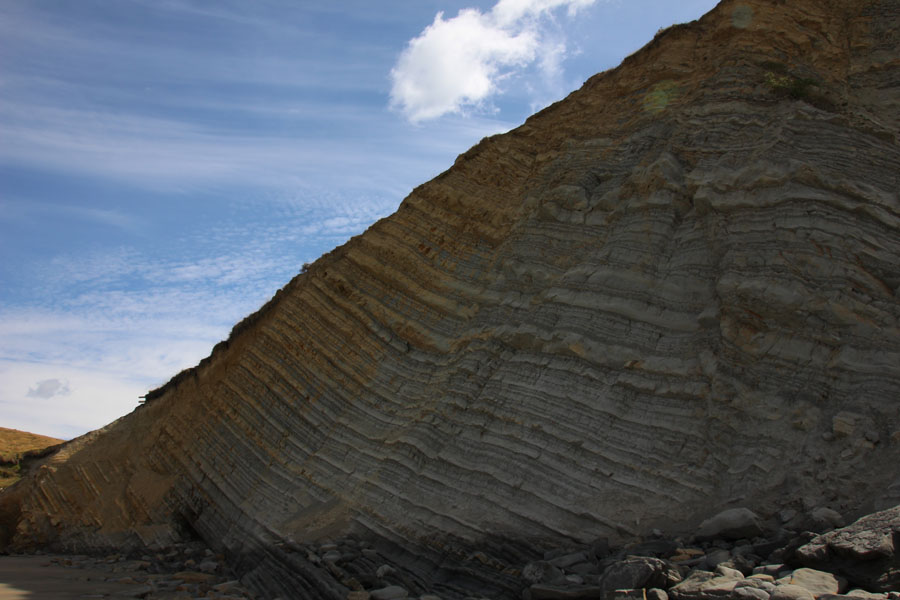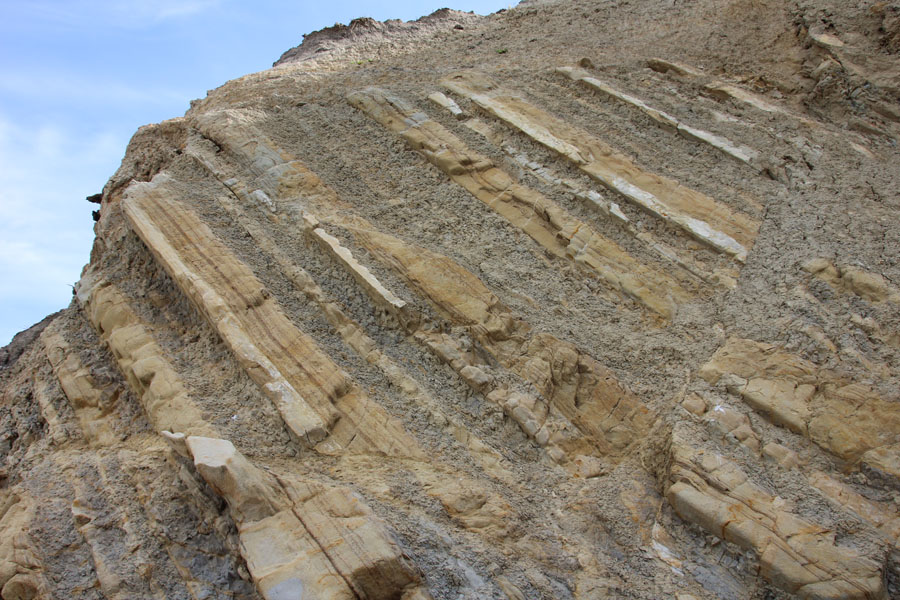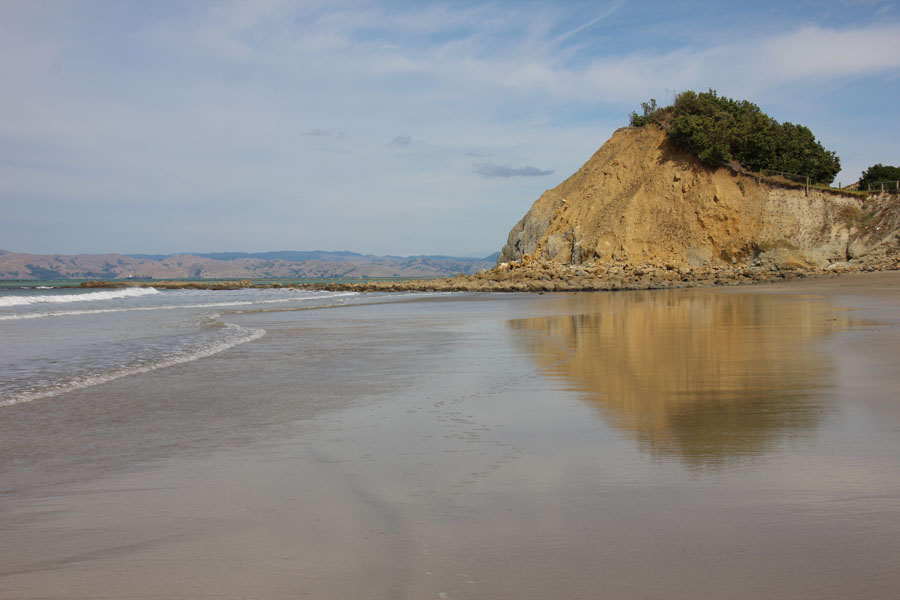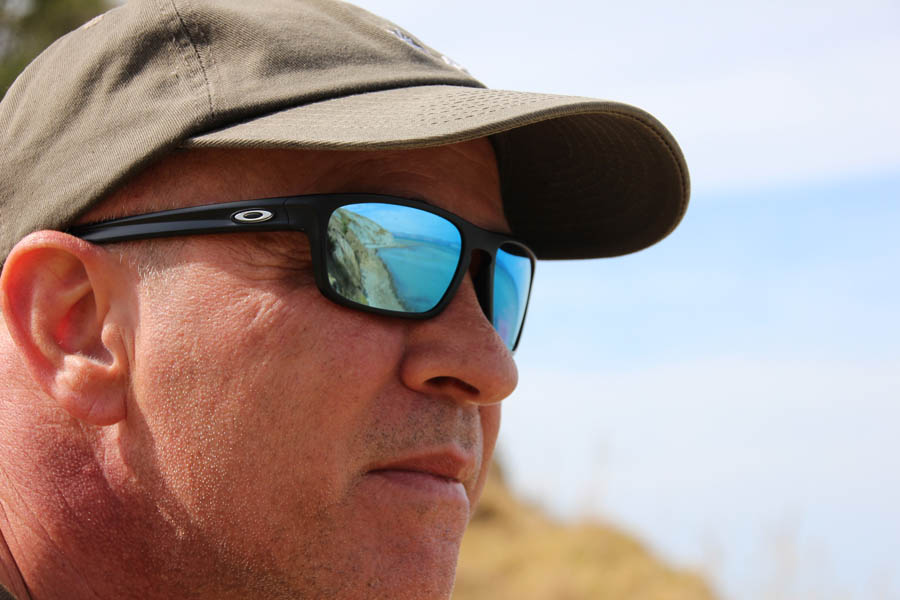 We went further up the coast and stopped in at a couple of spots for a walk. The people in the water were there for the stingray encounter. I was shocked to see how many were in the group and sort of cringed at the thought of ours being that large the following day.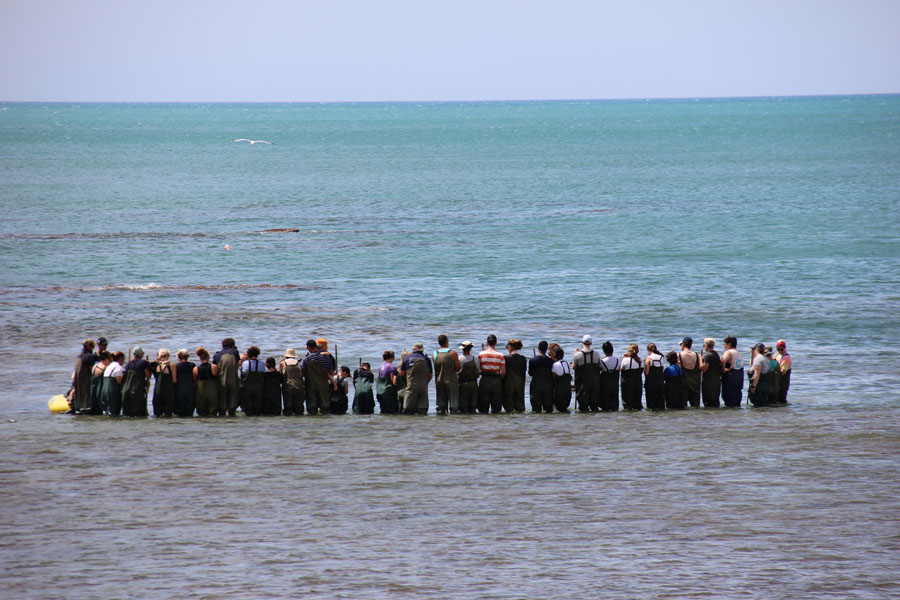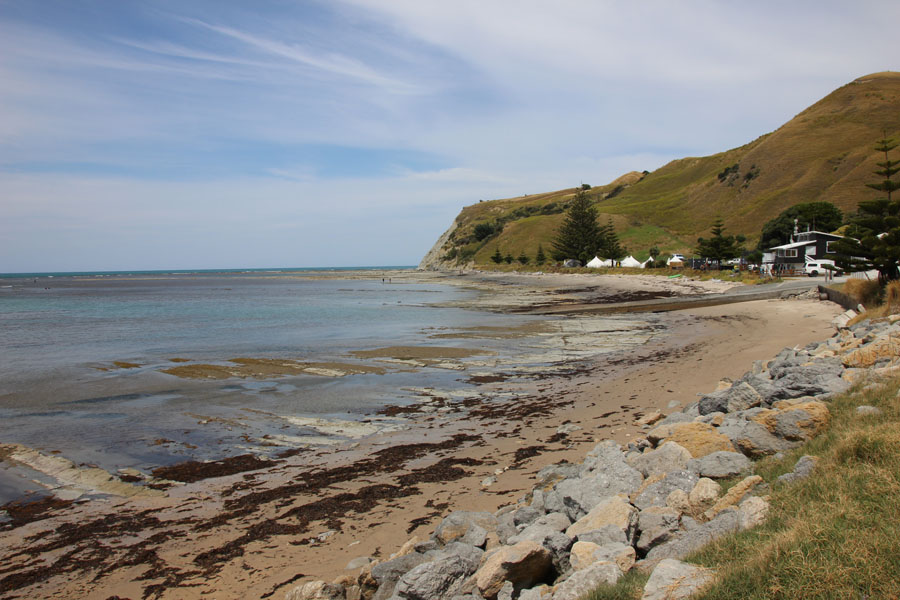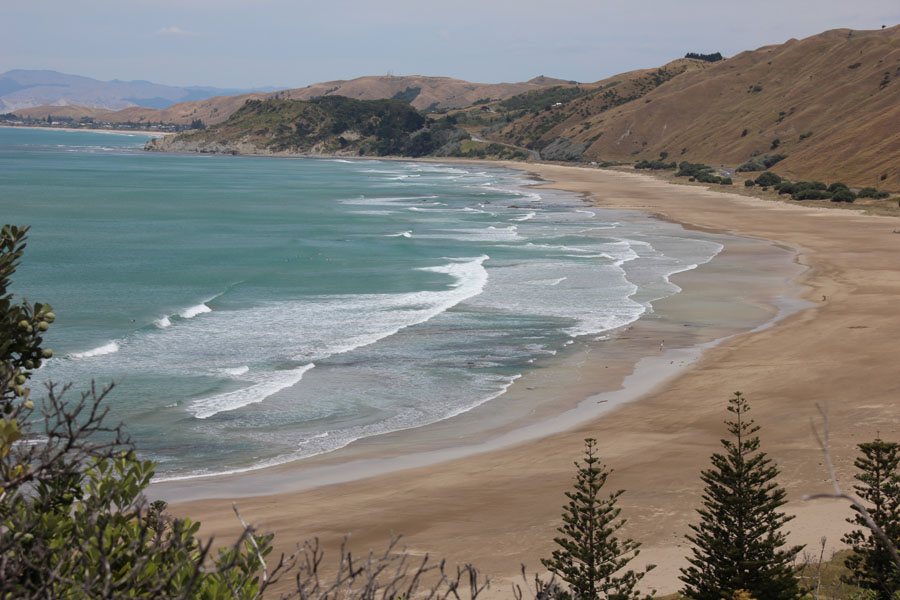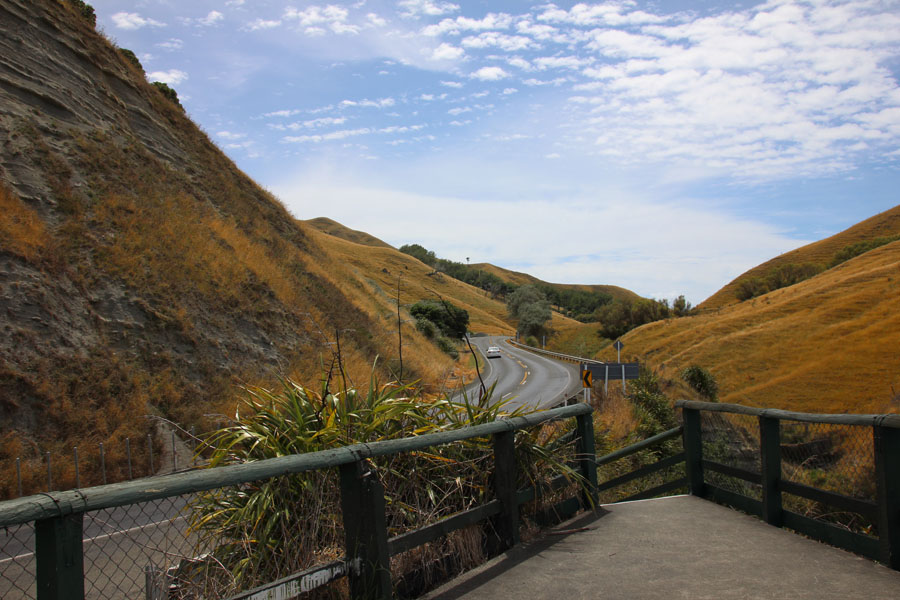 Dinner that night was at a great Thai place which wasn't nearly as heavy as our pub meal and included lots of fresh veggies in our sizzling beef platter! I wanted more dusk shots so we went to the marina and then along the beach where the wharf was to see all of the poor timber being exported.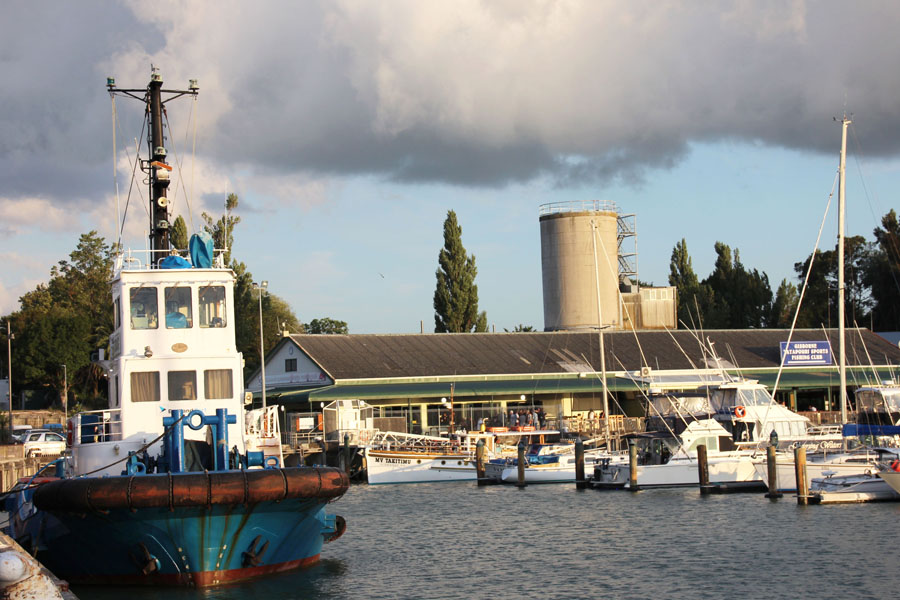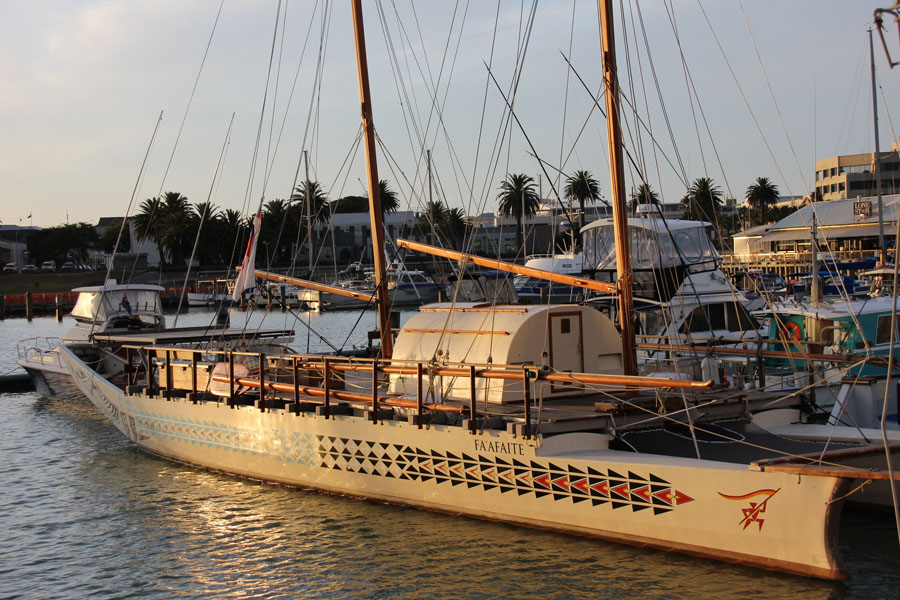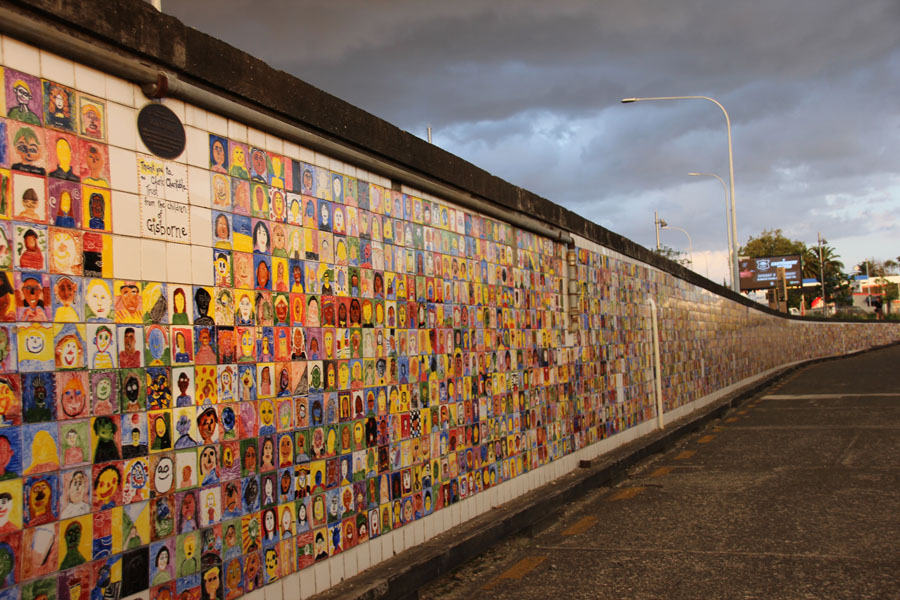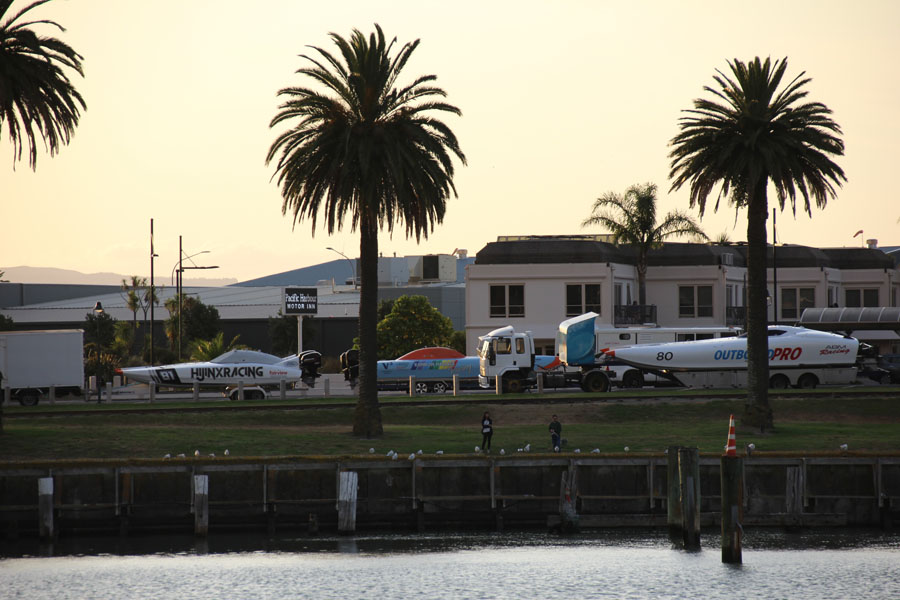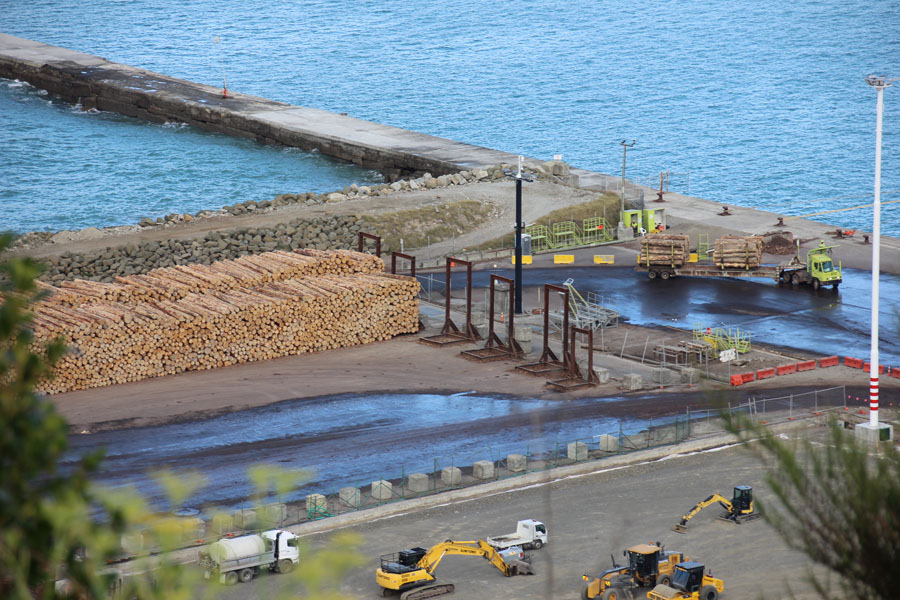 And wouldn't you know it? Another seagull feasting on a pigeon in the grass!! Whoa.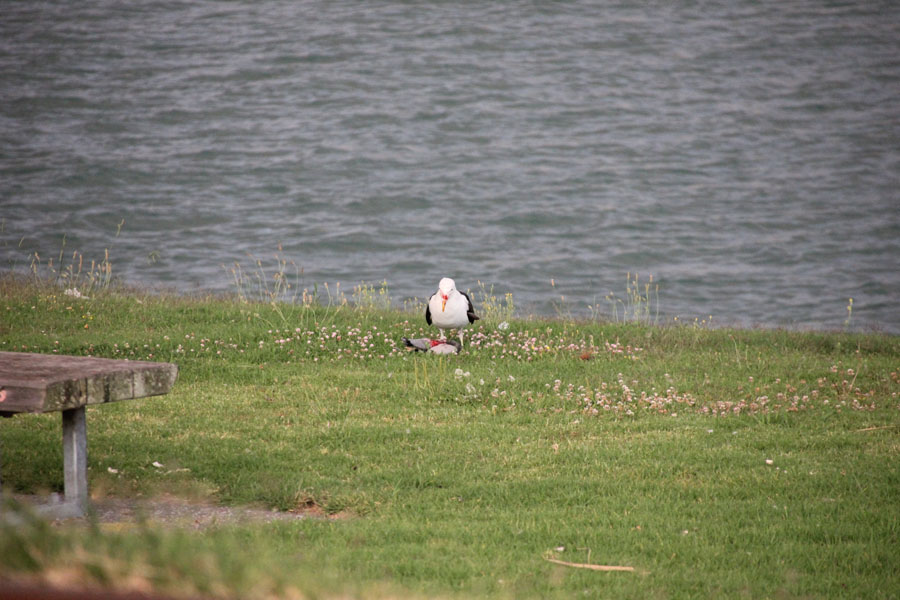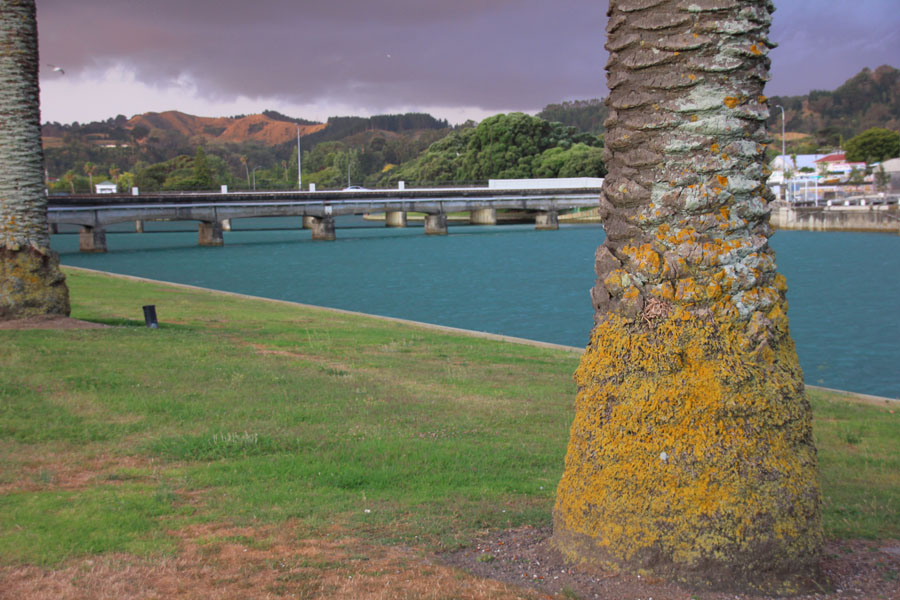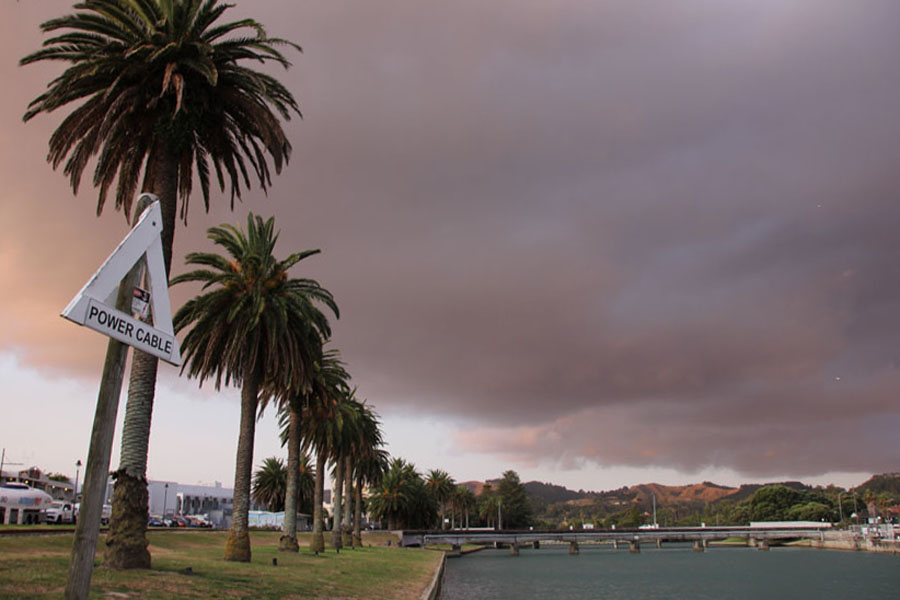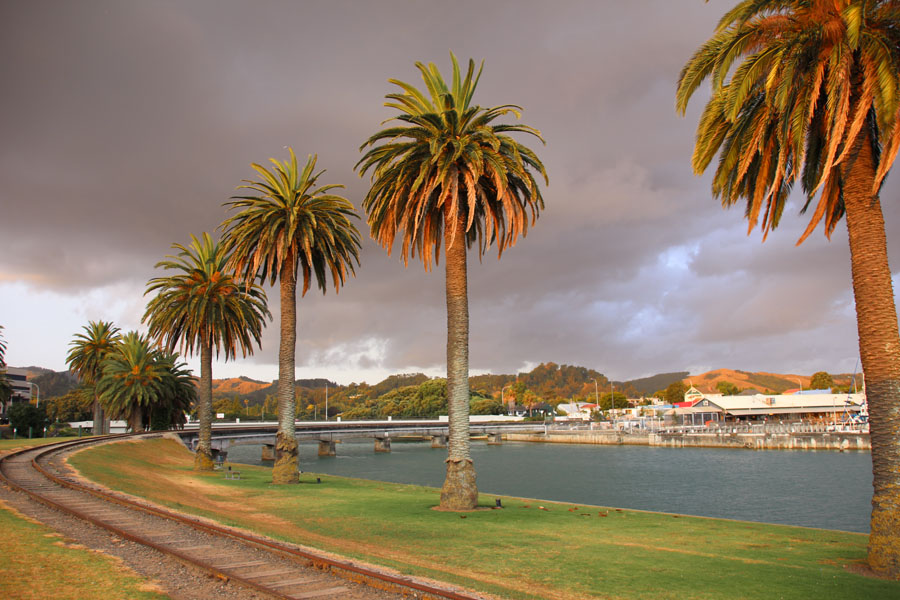 Our final day had arrived and since we needed to kill some time before the stingrays, we grabbed a coffee and headed up the hill for some scenic views.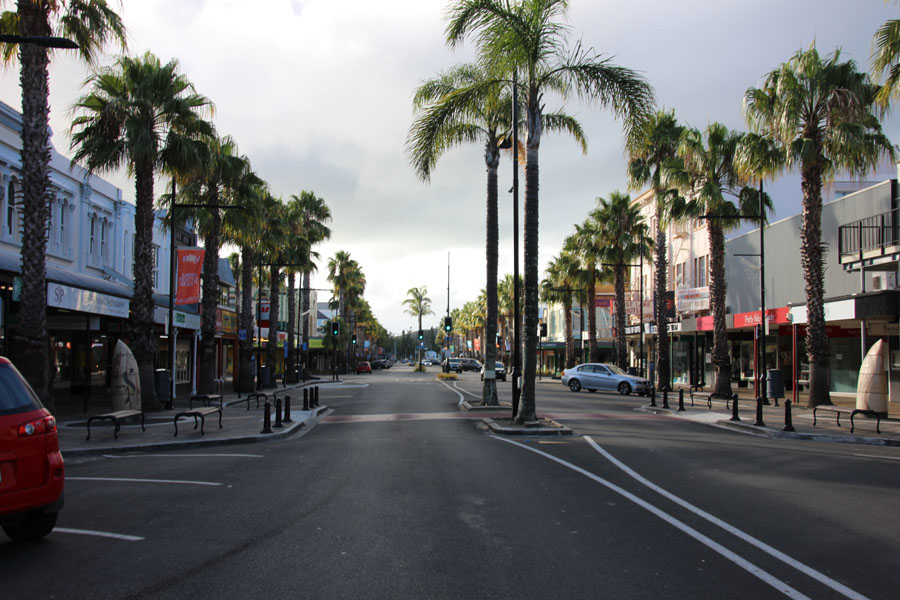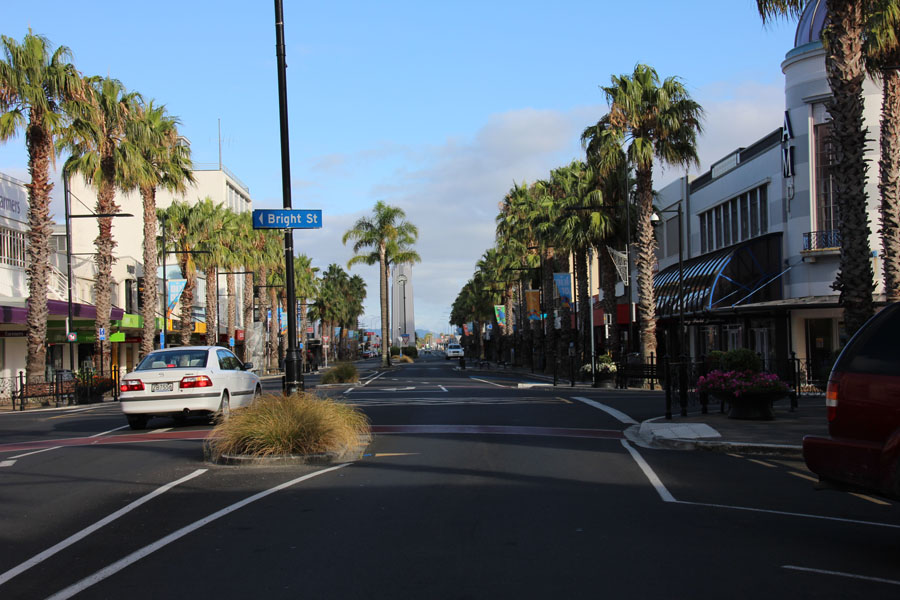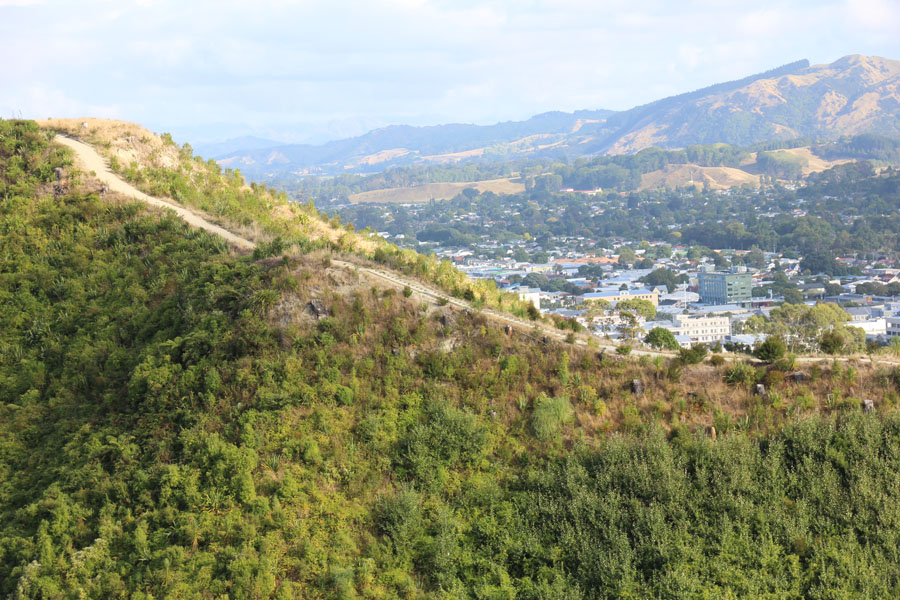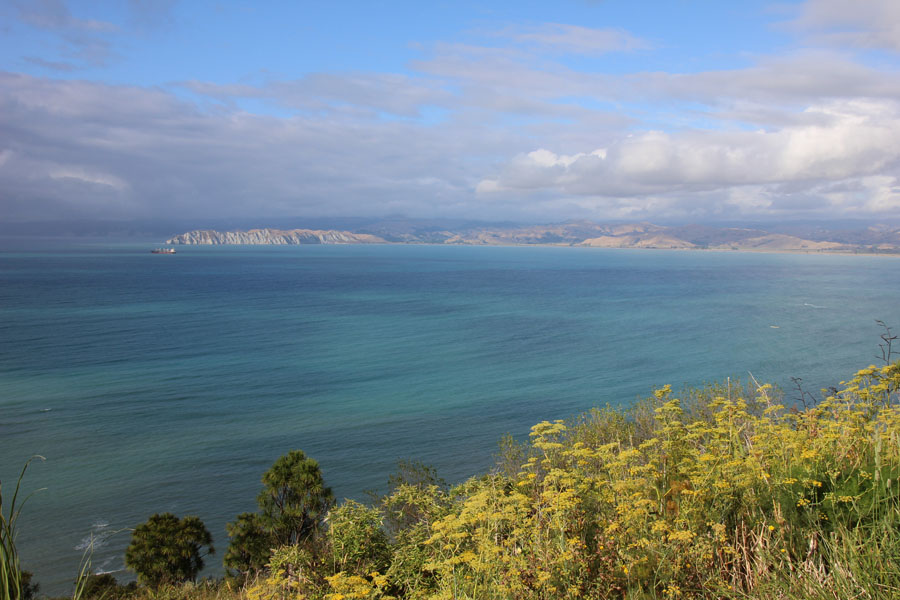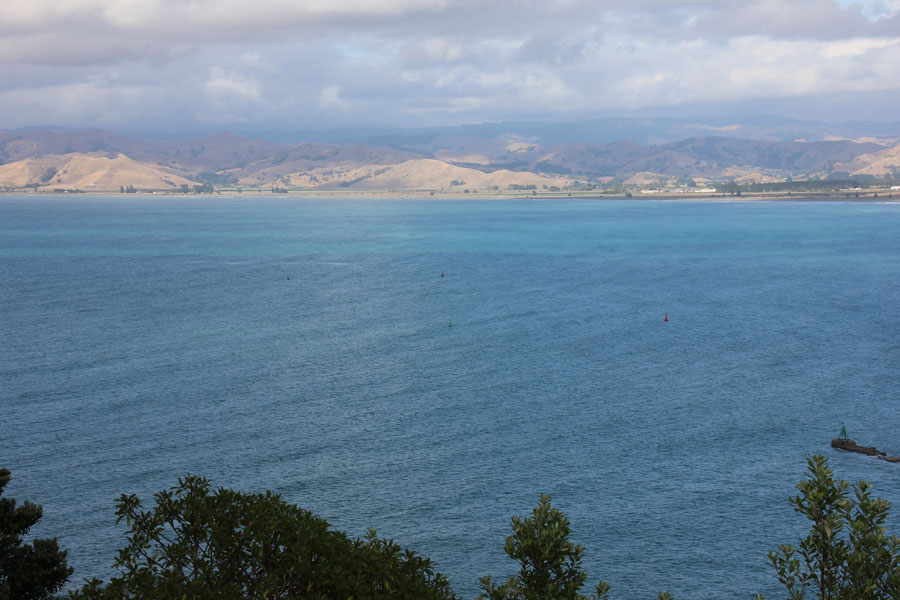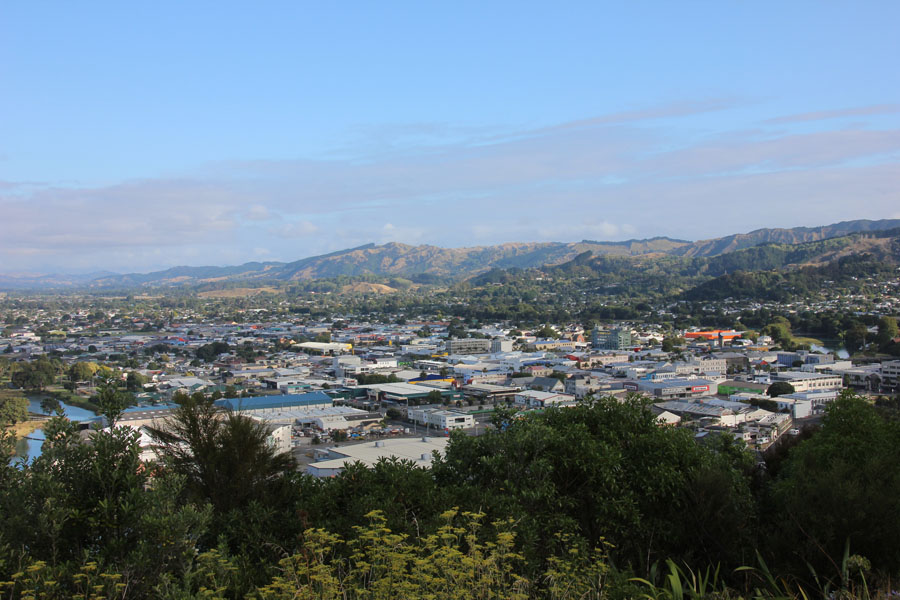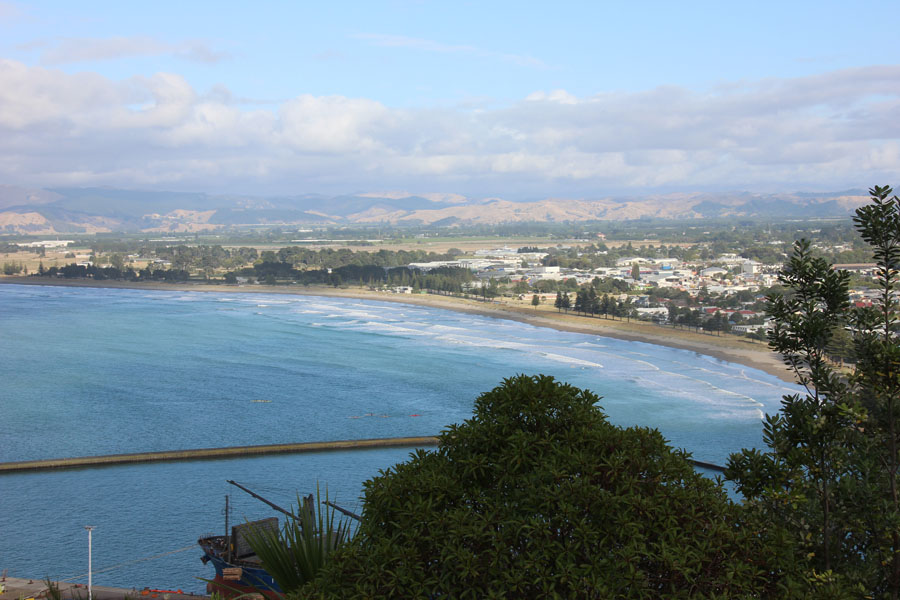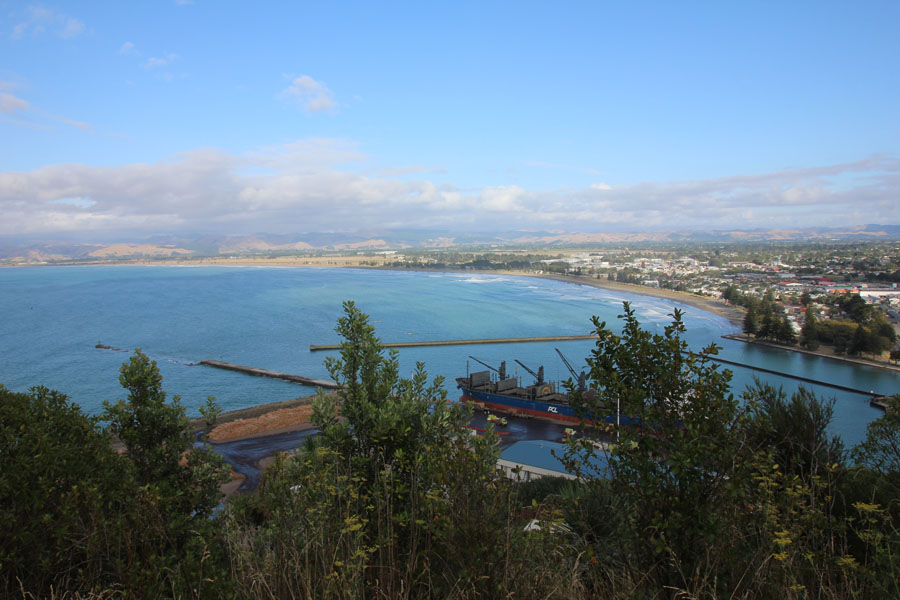 Over by the river again, there were some small gulls and one larger one. There was a sandwich bag or the likes floating in the river and that gull flew down on it to check it out. It had red on it and I knew immediately what it probably thought!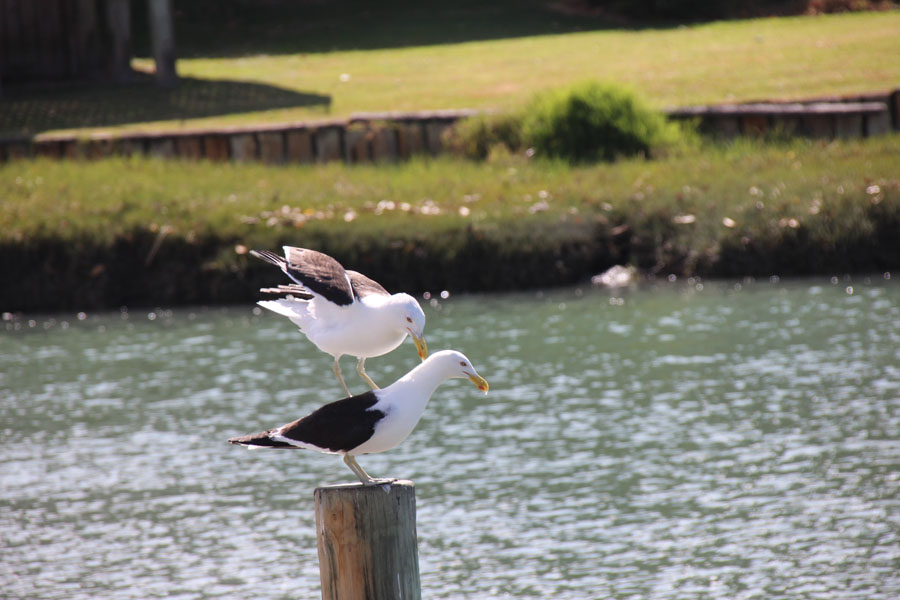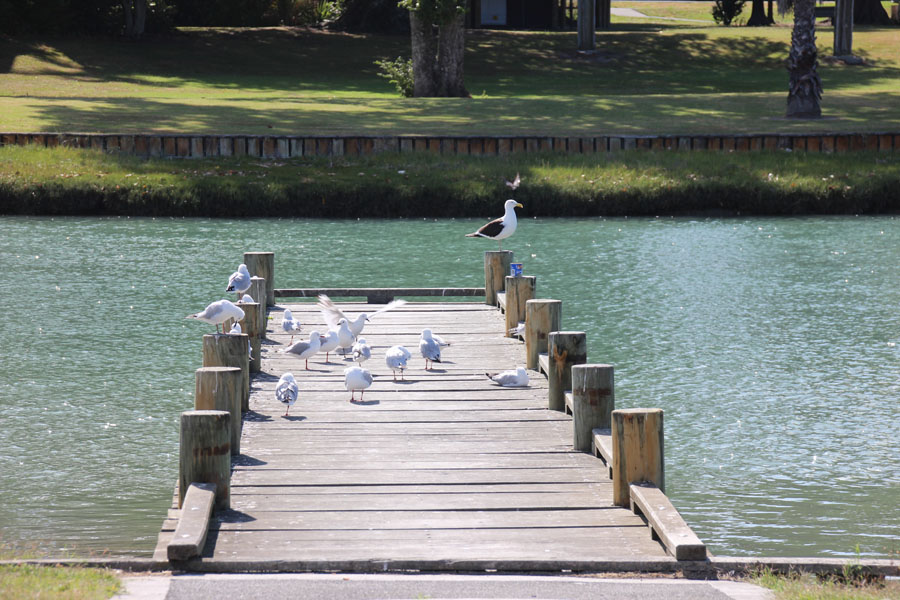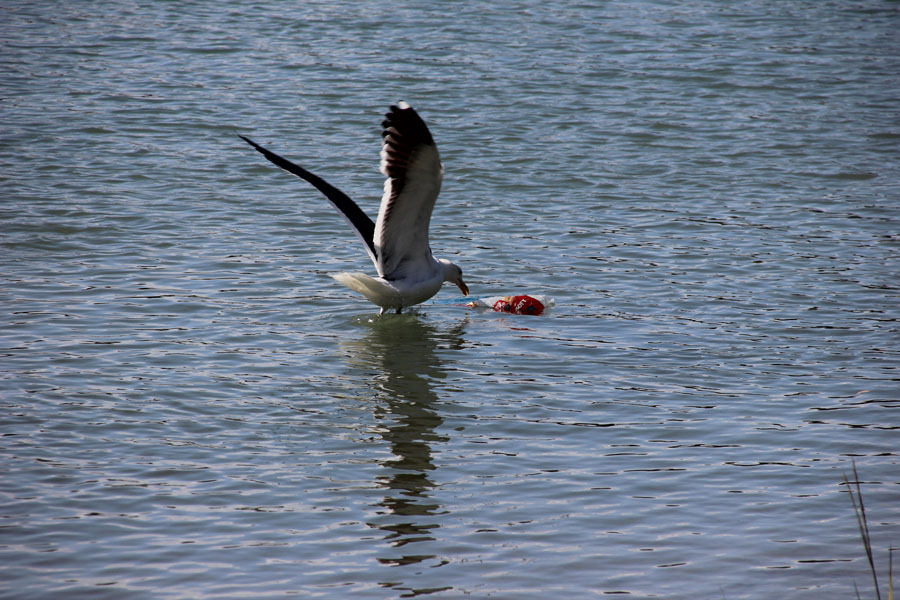 We finally made it to the stingray place and our (huge) group listened to a short talk on the types of rays to expect. There would be short tailed rays which can get up to 350kg and eagle rays. Unfortunately, the really huge ray didn't come near our side of the group as it was too shallow. The eagle ray was just a youngster as I recall being surprised by one in Nicaragua which swam up beside me as I was snorkelling and I was floored at how large it was.
Nonetheless, it was a fun time and we got to feed and pat the slippery rays. They even seemed to like the interaction although it could have just been they were looking for free food! It was a great way to end the trip and I highly recommend it to anyone going (although it is seasonal). Here's a video of what happened while we were there. Enjoy and until next time….
References:
https://nzhistory.govt.nz/politics/treaty/waitangi-day
https://en.wikipedia.org/wiki/Gisborne,_New_Zealand