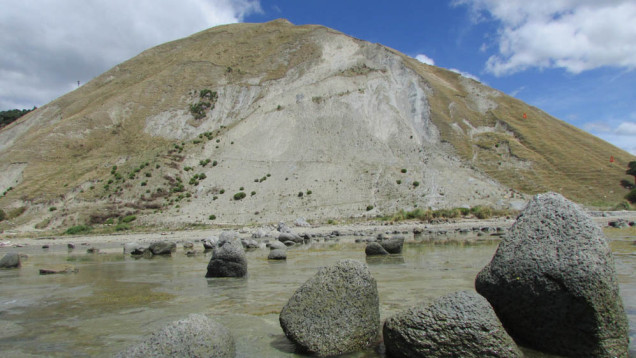 From our humble little town of Waipukurau, we are about a 30 minute drive to the coastline. There are quite a few beaches, all very different from each other which makes choosing our favourite a bit difficult. We decided yesterday that this one in particular, would be our go-to beach. It was a bit off the beaten track, having to travel about 6km along a dirt road to get there.
I only just read about this Te Angiangi Marine Reserve in our local paper last week. The story behind it was that there was a massive landslide in 2011 which was caused by 25 inches of rain over a 4 day period. It was then triggered by a 4.5 earthquake nearby. The result: most of that hill in the above picture slid into the ocean, disturbing sea and bird life. However, it has now started to recover and we went to check it out.
With the prospect of seeing octopi searching for food in the shallows, I got pretty excited. There are even sightings of dolphin, seals and orca in this bay in the summer. They call this Stingray Bay, although I didn't see any or read any reference to them being there. Sometimes bays are named for their shape, so that could be the case here. Although stingrays do inhabit these waters.
As usual, I took quite a few photos so I'll just talk about them below.
This was the first view of the huge hill from the parking lot. You can see where the part of the slide happened on this side.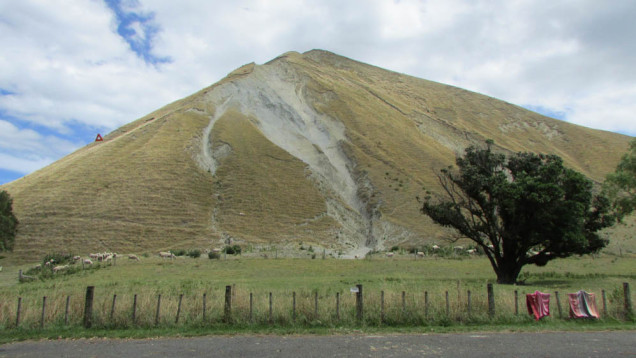 The reserve starts about where I was standing to take this photo of the beach in the distance. We got there as the tide was going out, luckily. It was quite shallow but became even more so about 30 minutes later.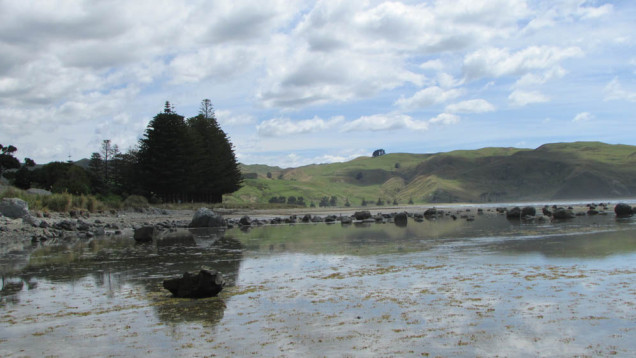 We walked the track for a while which led to the reserve and saw a bunch of sheep headed toward us. I couldn't help but wonder if any had been caught in the slide. It seemed like a pretty scary place to be walking, considering. Then I noticed this bone down near the water, which I assume was from a sheep and wondered if it had been a victim.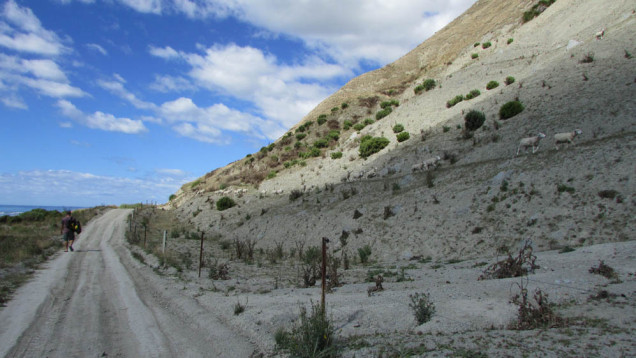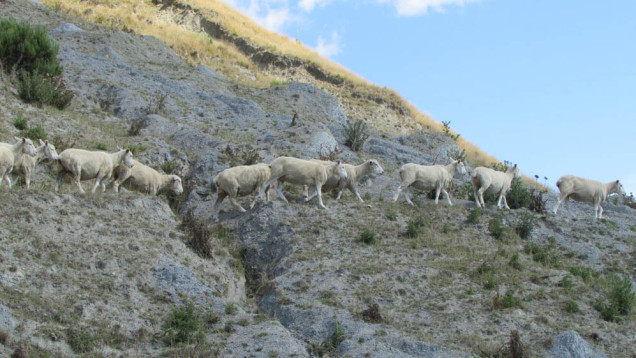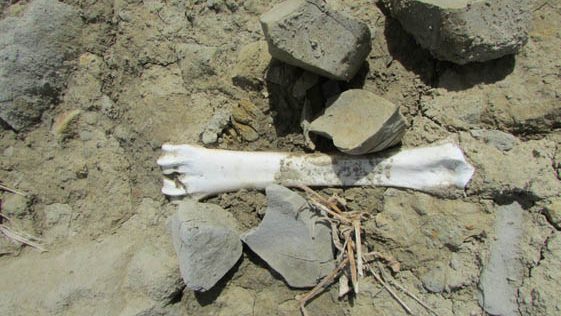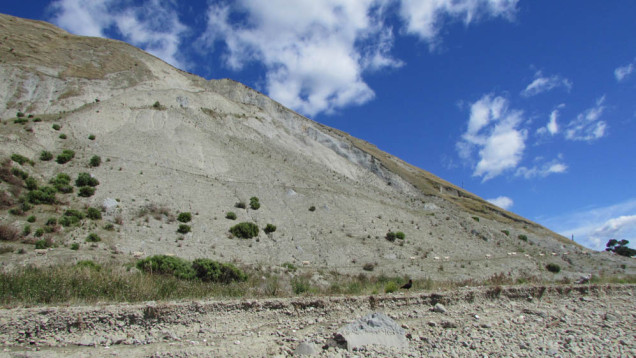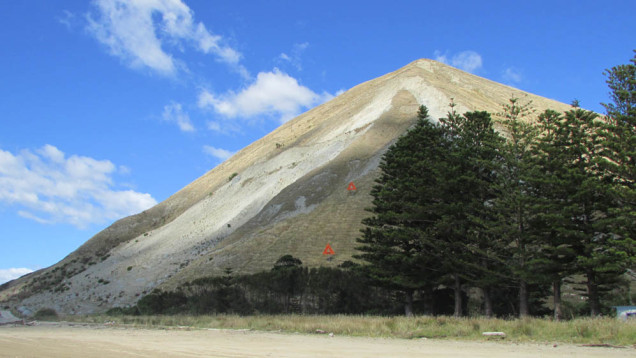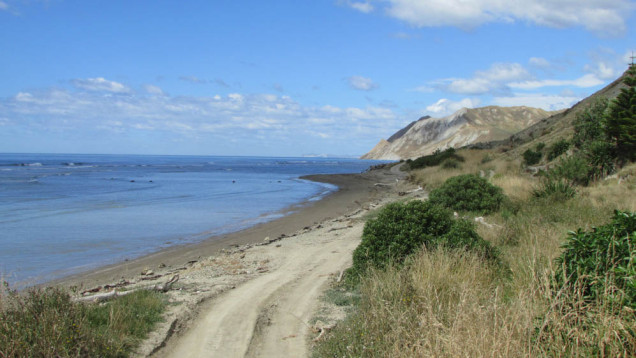 I love wind swept trees and I don't see nearly as many here as I did on the South Island.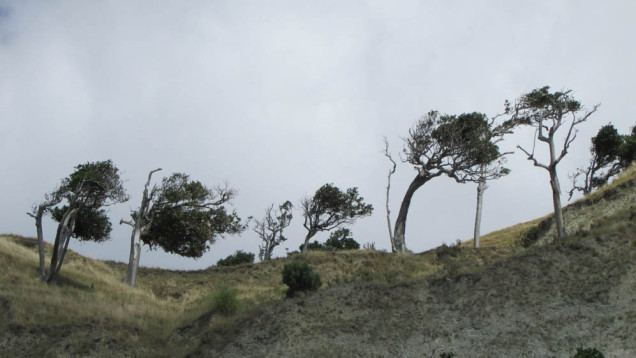 Getting down to the beach put me into shiny object syndrome mode. I move pretty slowly once I get immersed in things that have been washed up.
Some of the first things I saw were urchin shells (or Kina in the Maori language). I'm pretty sure I ended up with a spine in my foot, which is still bothering me.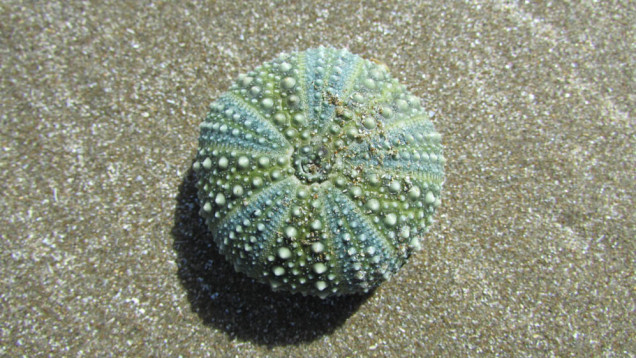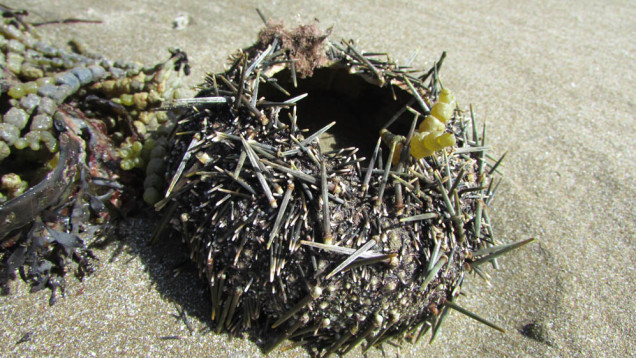 Also washed up were these Neptune's necklace (sea grapes or bubbleweed), which were in abundance in the shallows as well. They are a type of seaweed. Once the tide went out, they were exposed, creating a field of yellow.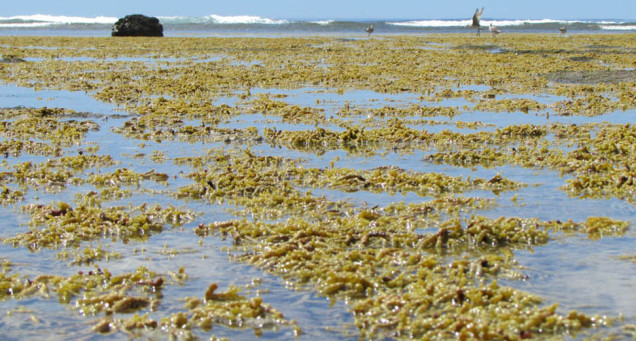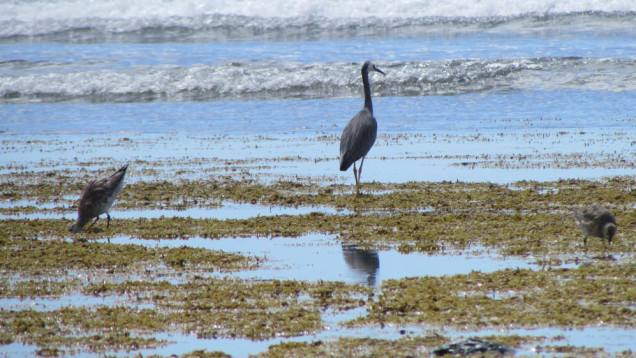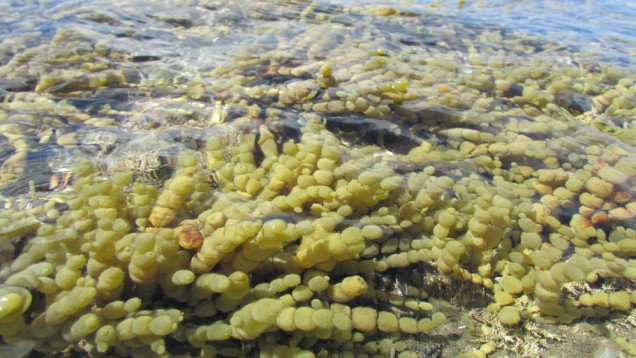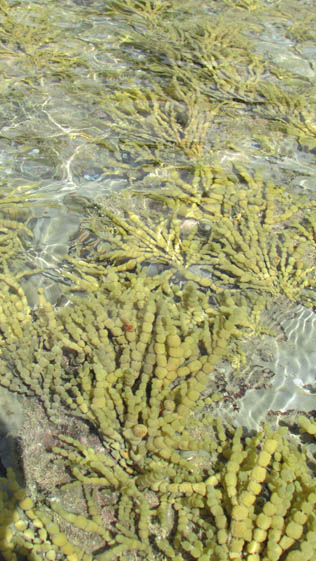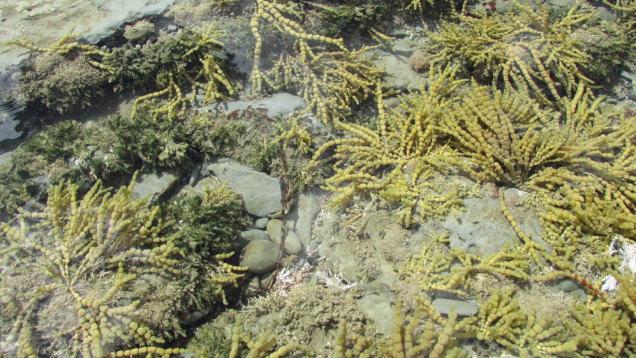 Washed up on shore were a few of these hairy crabs and even some Portuguese man-o-war jellies. Yikes. I read that immersing the wound, should you get stung, in as hot of water as you can stand for 20 minutes is what you should do. Heated sea water works and even urine, if nothing else is available. But to definitely NOT use fresh water on it and to try and remove the stingers with a dry towel.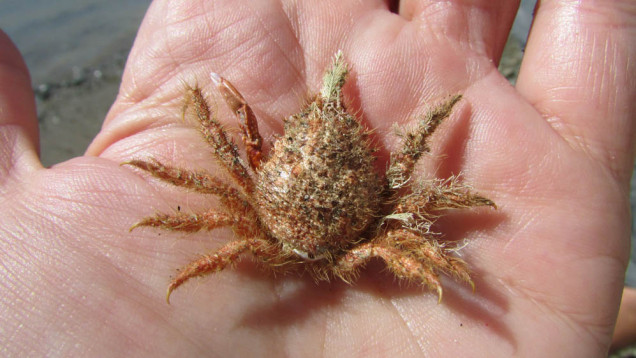 Cormorants (or Shags) are common everywhere.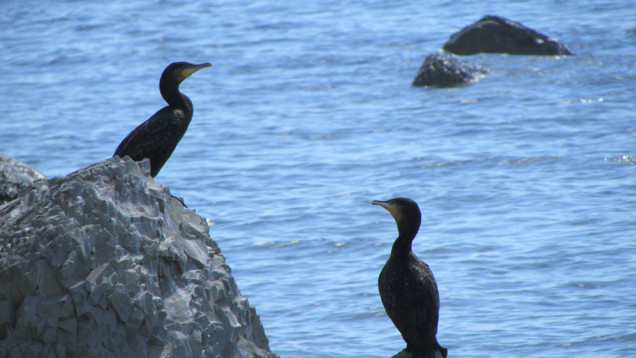 I was able to spot some cute starfish, mostly hidden under rocks. I bet this place is crawling at night with all sorts of neat stuff! For the first time ever, I even saw small shrimp! I wasn't able to get a good photo, though.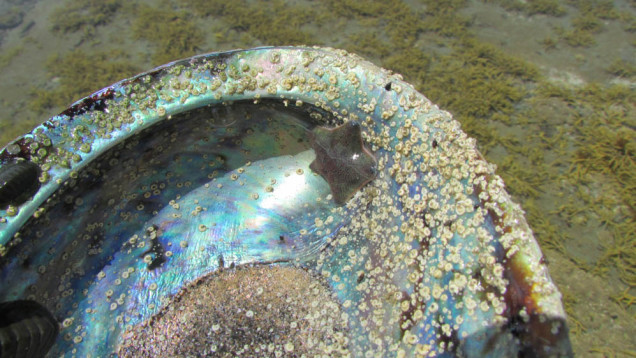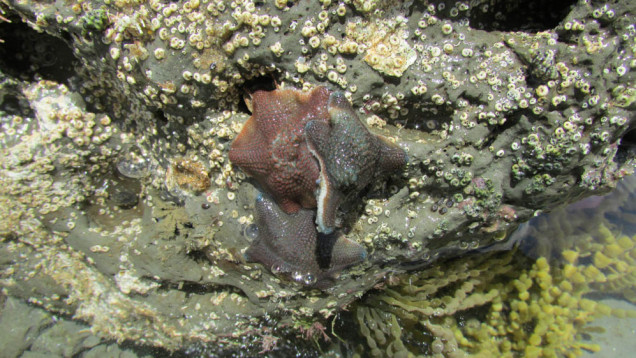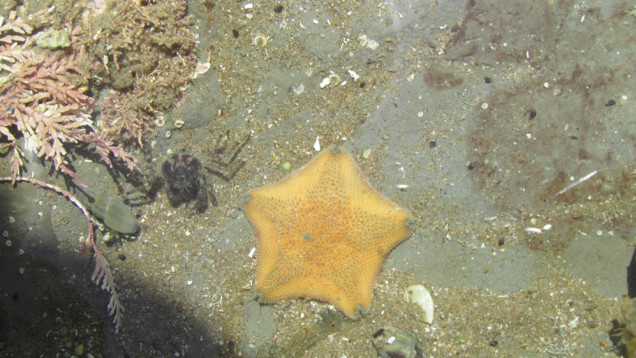 Then we spotted this creepy worm-like thing. I saw one later, much smaller, writhing like it was having a fit while floating in the water. Once it touched bottom, it straightened out and crawled along.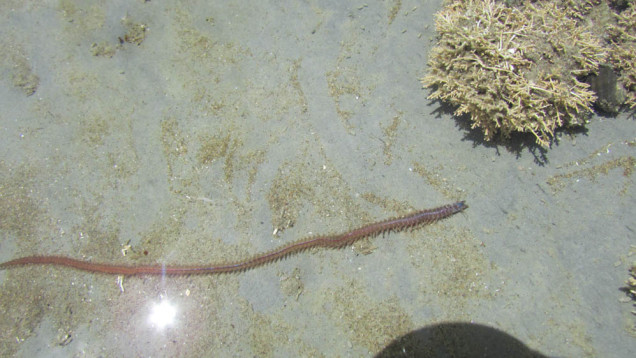 Also under the rocks were these dark, what I dubbed 'Tarantula Crabs,' which freaked out looking for cover.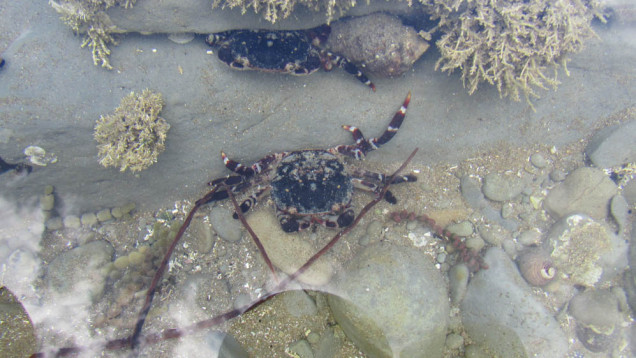 I had been too busy looking down to take notice of these cool rocks that were everywhere. I read that they are called mudstone. Their appearance is due to the expansion and contraction of the material, which causes these geometric shapes and also makes them very fragile. It reminded me of dinosaurs with those hard armour shells.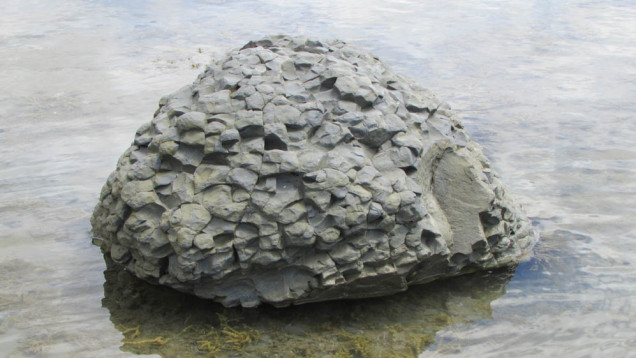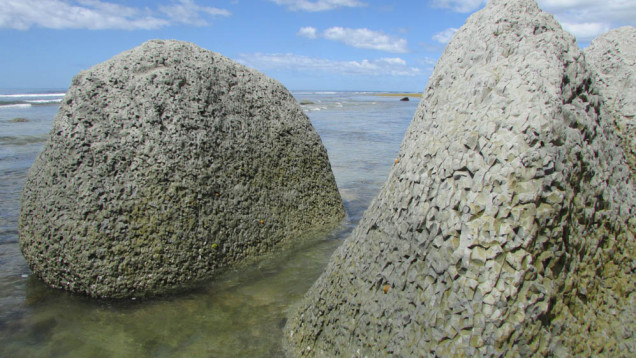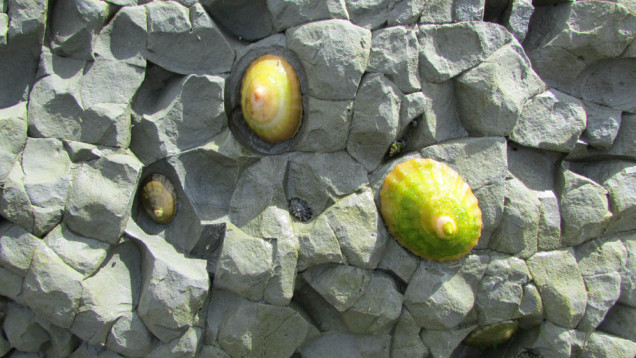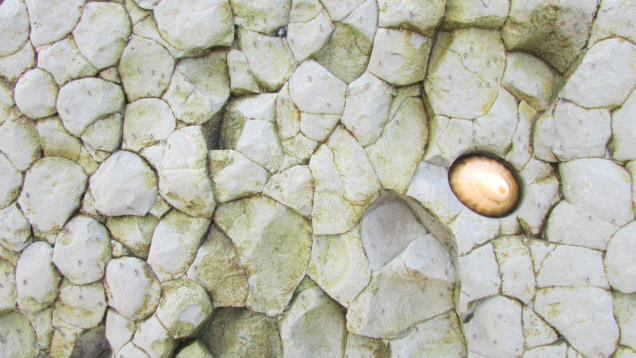 Those are limpets stuck in there. They talk about the golden limpet in this area, which I saw a few of in the water. I'm not sure exactly what they do, but they appear to make some deep marks in the rock and you could see evidence of where some had been before by their oval shapes.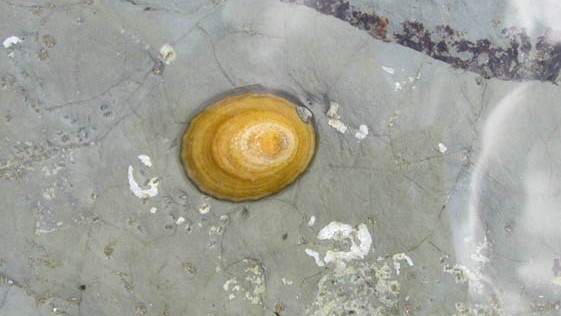 It had gotten pretty hot yesterday and at the time of this photo, this was as deep in the ocean as I had ever gotten in New Zealand for the past 4 years I've lived here! I'm proud to say I made it up to right below my knees for a few minutes later on in the day.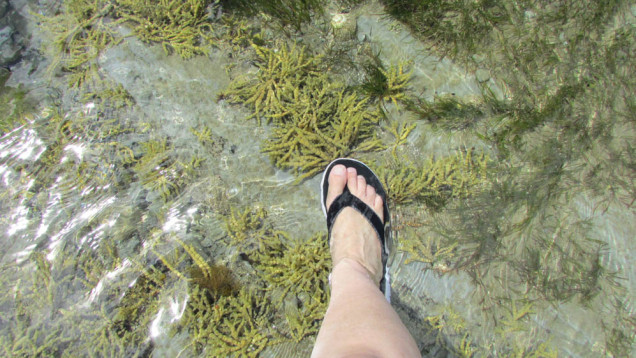 Andy spotted these tiny snail shells on a rock, but you couldn't tell just how small they were so I added my finger to the next one to show you.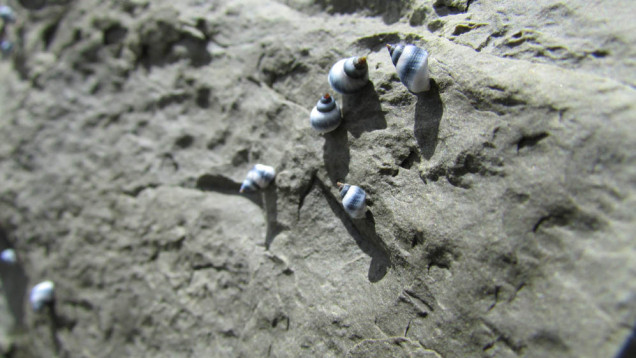 The views toward the beach were great as the clouds made a nice reflection on the top of the water. There were patches of eel grass as well. The photo of it looks surreal with the cloud reflection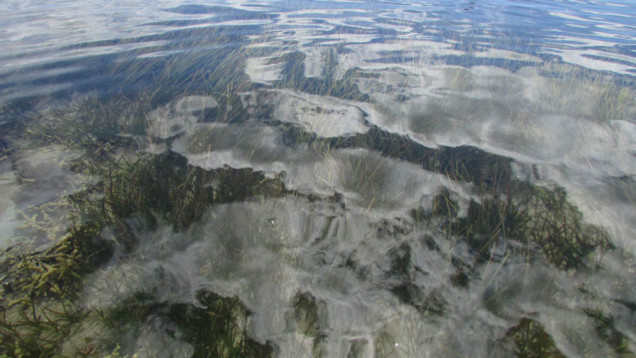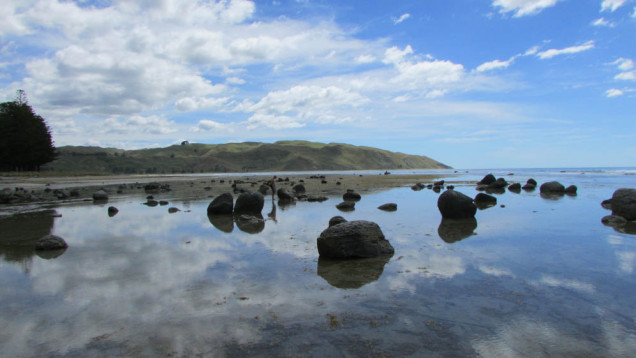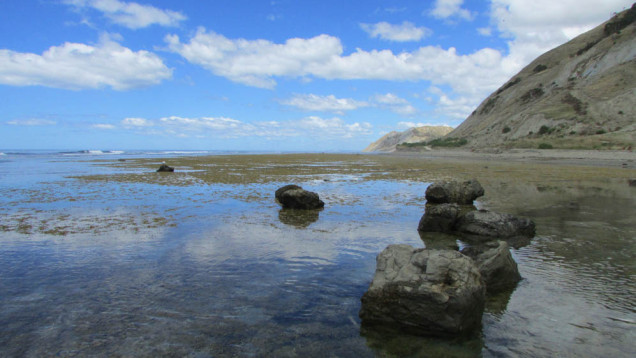 We finally hit the sandy beach but after 4 hours of being out there, got to be a bit much with no shade. Dehydration crept up and we came back to town for some cold drinks.
We were then graced with an amazing sunset that night. No Photoshop needed, folks. Summer is FINALLY here. Although with no a/c in the house, I'm feeling almost like I'm back in Central America (minus the monkeys and birds and sloths).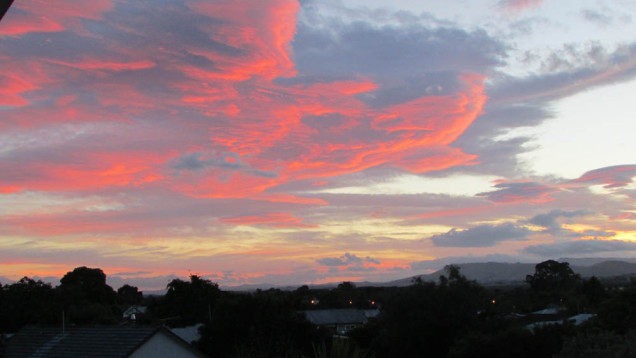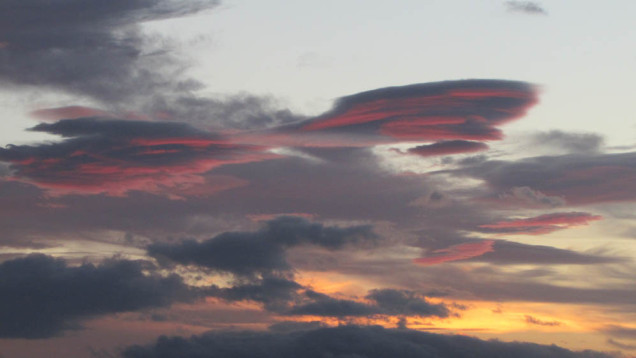 Another post soon once my Cherokee purple tomatoes start to change colour and an update on the garden!
Sources: http://www.academia.edu/8625105/Effects_of_catastrophic_coastal_landslides_on_the_Te_Angiangi_Marine_Reserve_Hawkes_Bay_New_Zealand