I arrived in Cairns last week FINALLY…I've only been waiting about 25 years for this. However, I didn't get out there straight away. I first took a rainforest tour and got to see a very special place. A spot where two World Heritage sites meet…the Great Barrier Reef (GBR) and the Daintree Rainforest. The rainforest is one of THE oldest ones in the world so it felt pretty cool to be there. Unfortunately, I didn't get as much rainforest time as I had hoped for and the spot we went to at Mossman Gorge wasn't anywhere near spectacular. A crowded, touristy and sort of dead feeling place to me. Of course I'm biased after visiting places like Guyana, Belize and Costa Rica. I'm sure I missed out on the best it had to offer and I also wasn't crazy about being with a tour group. Unfortunately it seems that's what you kind of have to do here unless you're 'in the know'….which I'm not.
Let me digress slightly here. When I first got into town, I went into Cairns CBD to have a look around, as I do. When I got off the bus I heard a lot of squawking in a tree behind the stop. I took a glance back but couldn't make out anything and just chalked it up to a bunch of tropical birds. Later, when I went back there and was sitting across the street from the tree, I saw what appeared to be bats in it! OF COURSE!!! I should have known better. With only minutes before the bus was about to show, and after sitting there for 40 minutes, there was no way I was going to miss it. I would come back to take photos on another day.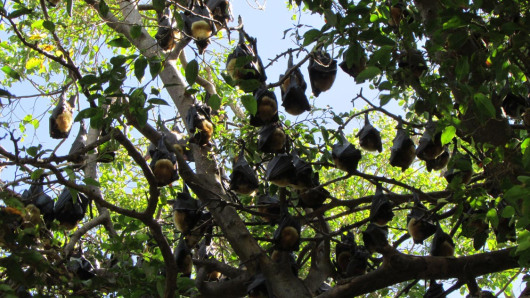 There were tons of them!! Cute little bat bundles of joy! Still chattering away to each other, jockeying for position on the tree and sometimes fighting with each other. A lot of them seemed uncomfortable…moving around and fidgeting. Others slept with their furry heads tucked in between their wings and some peered down at me while I took their picture. Often they would groom themselves and stretch their leathery wings out. Being that it was in the middle of the day, others fanned themselves to keep cool. The tree was huge and it seemed almost every branch had many occupants hanging from them.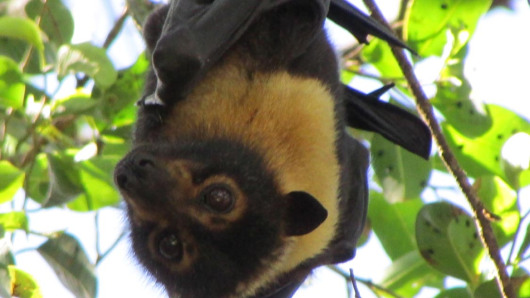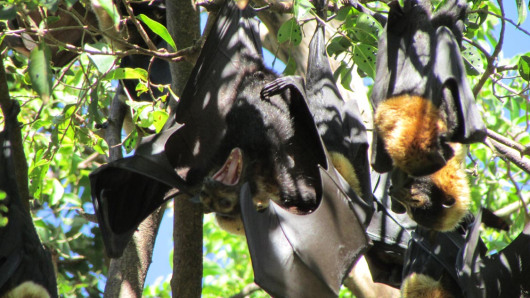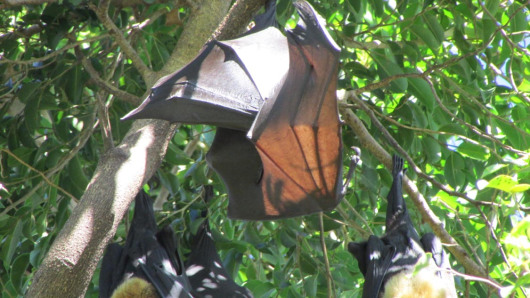 I stayed so long that my neck hurt from looking up at them. I can never get bored watching these guys. It's cool to look up in the sky at twilight and see them flying over. I'd estimate their wingspan to be at least 3 1/2 feet.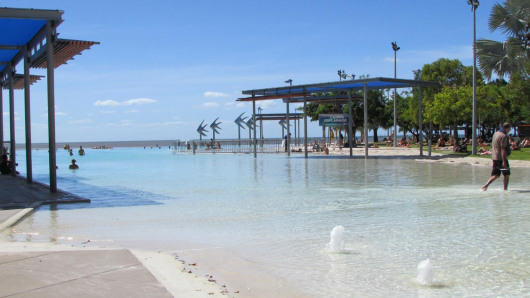 One neat feature in Cairns CBD is this salt water lagoon pool in the Esplanade that's free to go to and there are lots of areas to lie in the grass and get some sun or shade. It looks out over the ocean and can get quite busy. You can enjoy being in the water without worry of crocs or stingers!
The first place that I stayed when I arrived had a bush walk near the beach where I was lucky enough to spot a jabiru stork! Last time I saw one of these was in Guyana and I thought I was really fortunate then! At least this one hung around for a while until he spotted me then flew into a tree. These are the biggest birds in the world, getting as tall as me! Their wingspan is 7 1/2 feet! Beautiful and amazing birds.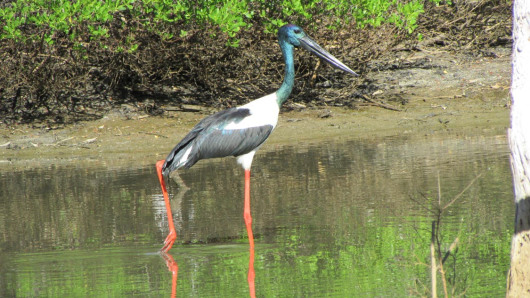 I booked the tour to the rainforest which included a small indoor wildlife park where there were birds, kangas, wallabies, crocs and tree kangas.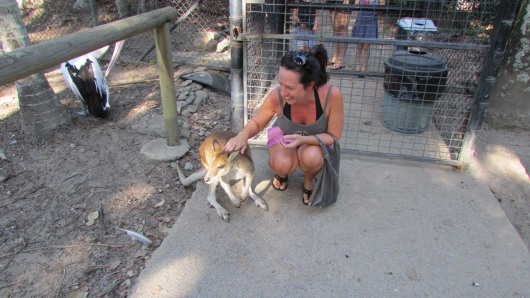 The location at Cape Tribulation and Daintree was beautiful with very few people around, so I got in the water briefly then took some photos of the beach. This area is one of the very few where you could spot cassowary's in the wild. There were a lot of road signs warning you of their crossing. You may recall my photos of them from Brisbane…the guys you don't want to mess with: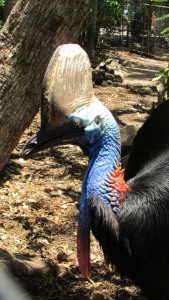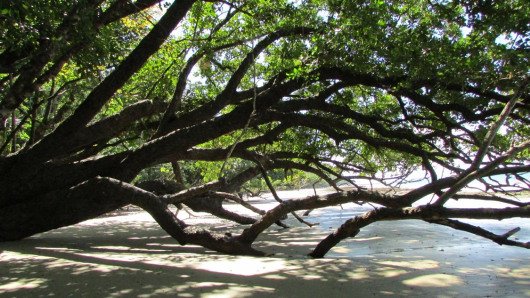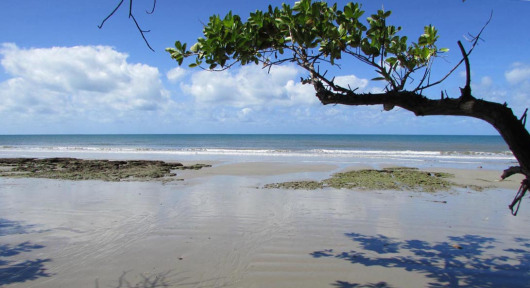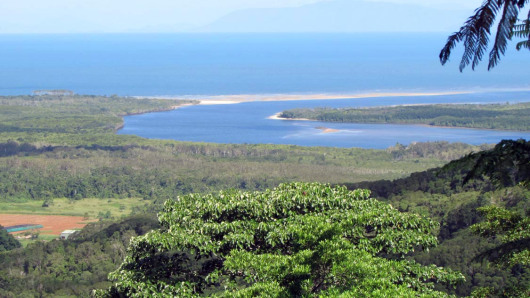 We then took a river cruise to look for crocs and birds and luckily we did see a few crocs. Two small ones and a fairly large female basking on the bank. She was probably about 6 1/2 feet long.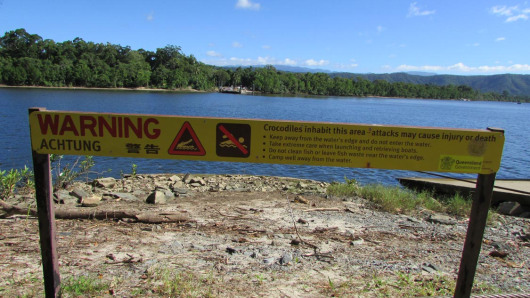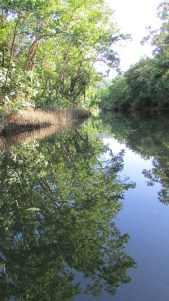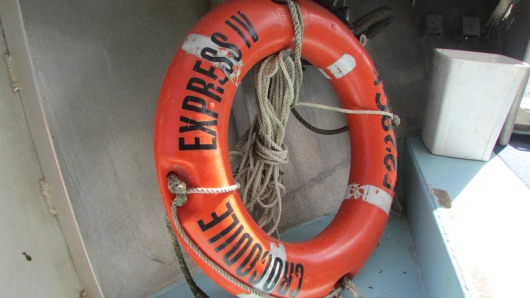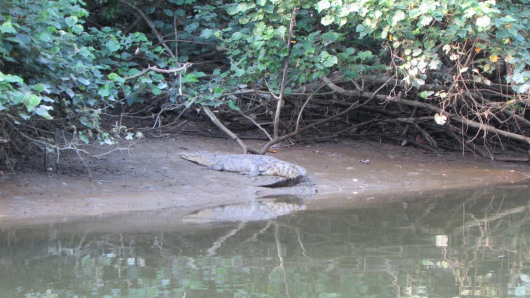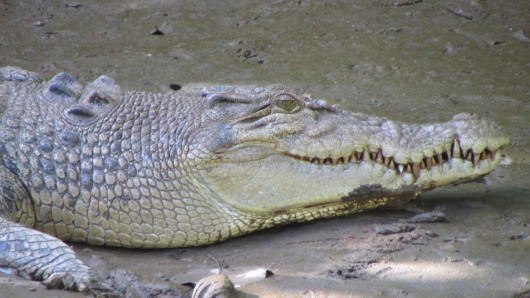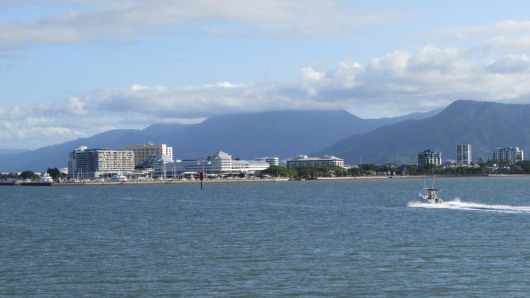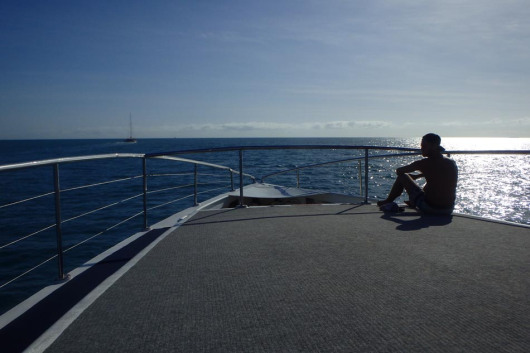 And without further adieu, the GBR! Have I mentioned how much I hate being around a ton of people on boats? I wasn't thrilled to be sharing a ride or the water with 94 other people yesterday, but whatcha gonna do? I kept to myself in the water and avoided people as much as possible. I can't say I saw any super fantastic animals like I had hoped for, but it was just my first time out. I did see two giant clams which were about 3 1/2 feet long. Some divers saw a reef shark but I missed that one. The coral was spectacular…looked very healthy to me and so many different kinds! The fish were super colorful although I really thought I'd see more of them. I saw a school of very large needle fish hanging out in one area. These were bigger and probably a different species than what I'm used to seeing in Central America. They were about 2 feet long.
An underwater photographer, I am not. Thankfully they rented cameras for $45. I knew I would kick myself if I didn't get one, so I did. Here's a taste of what was out there: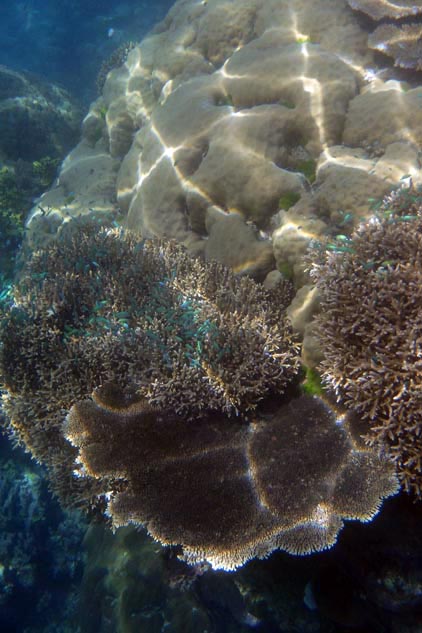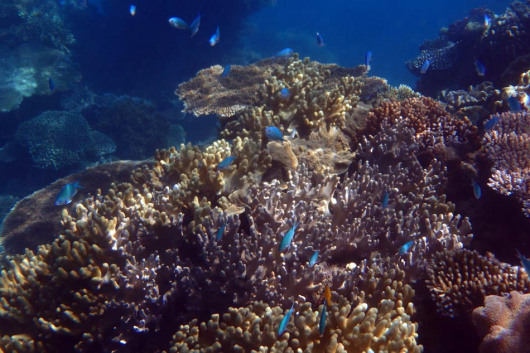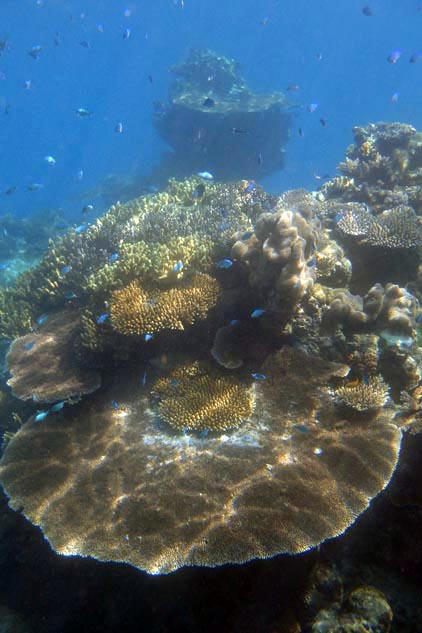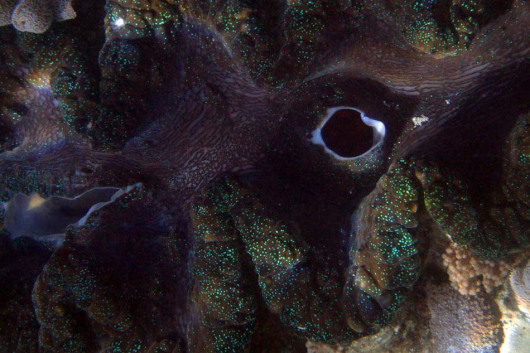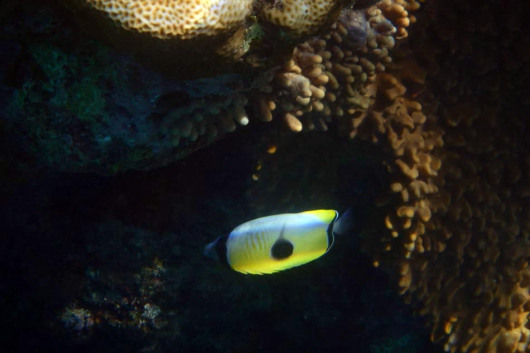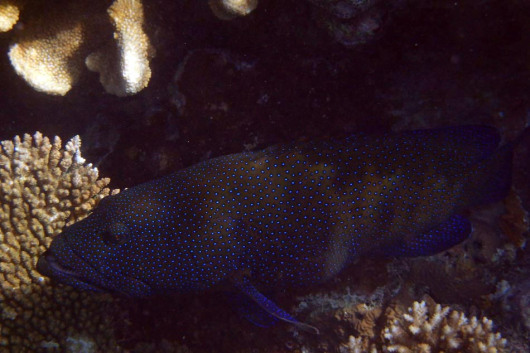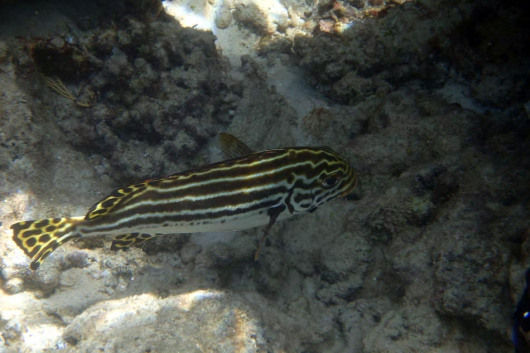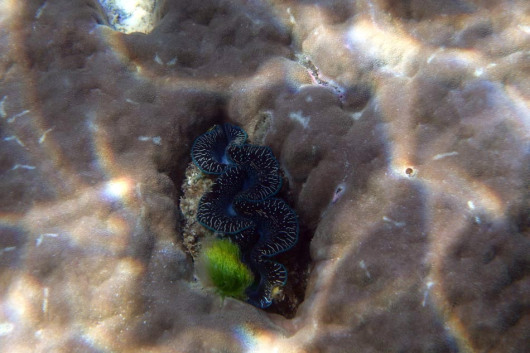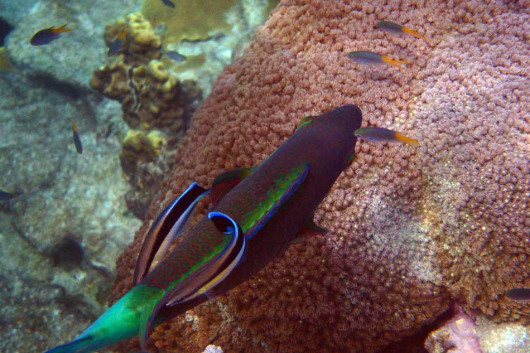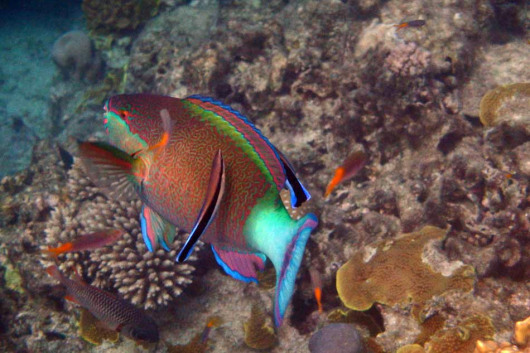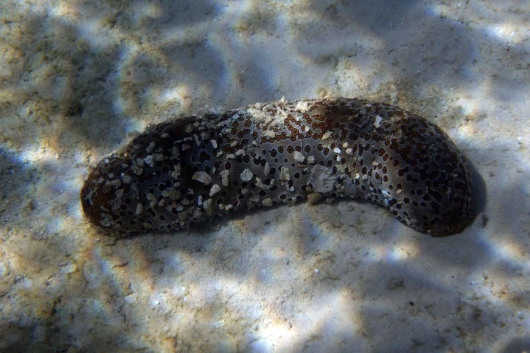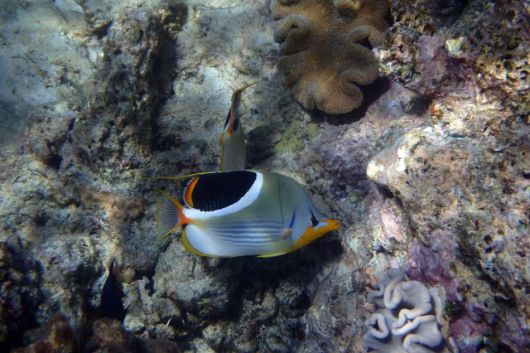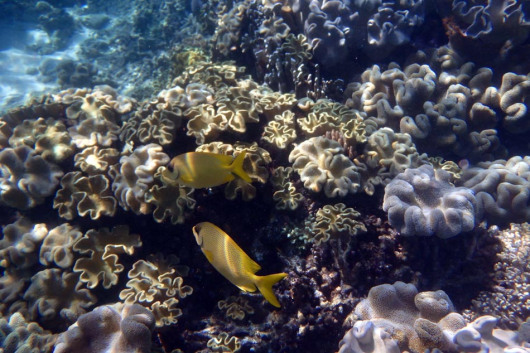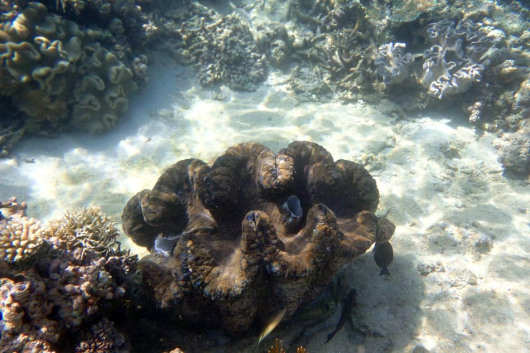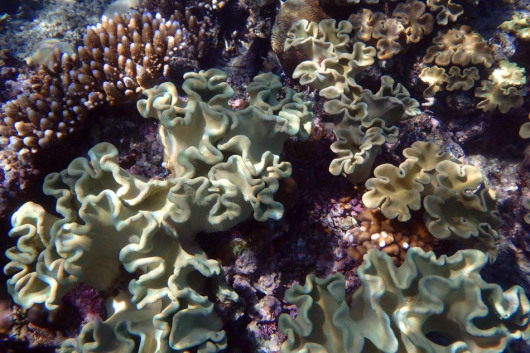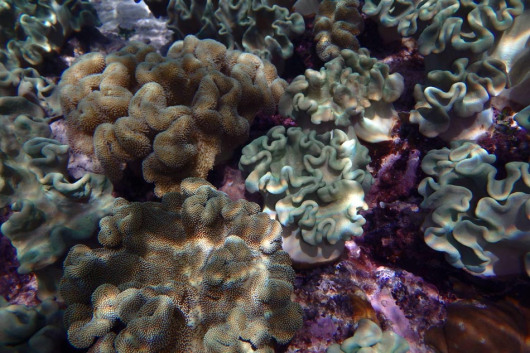 I head out to Magnetic island in a couple of days to do some helpx work which I'm really looking forward to. I'll take some more trips out to the reef and I'll be able to snorkel off the shore there. Maggie island is off the coast of Townsville which is about a 5 hour drive south of here. It was named that by Captain Cook, who claimed that his ship instrumentation went crazy when passing by the island. It's never been confirmed that there is anything amiss about the area. So stay tuned for more exciting stuff to come!