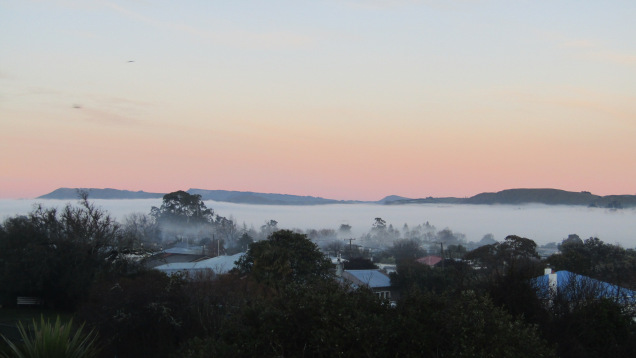 I'm happy to announce that we finally found a house and have officially moved in after a few months of looking! Not being able to find a suitable home in Hastings or Napier due to the outrageous prices, we looked to the country instead. We found a more modern (80's) home with a view as opposed to a 40's or 50's home with a view of fences and neighbours on each and every side. A majority of homes here and in Australia are built on large sections that are split up in odd shapes that share a driveway. The largest one I saw had 19 houses in one section. This means that you will be VERY close to one another which was not something we wanted.
That being said, we actually ARE living on a subdivided section now, attached to one other home and 2 others down the way, which I haven't even seen yet. However, we have incredible views and are at the front of the section with very quiet neighbours and we have one garage space. The views really sold us, with the master and my office having the best and the patio also looks onto the rolling hills. The town of Waipukurau (I still have no idea how to correctly pronounce this) has about 4000 people. Now that's small. Thankfully, Hastings is only a 35 minute drive from here when I need to get out of the Wop Wop, as they refer to it here.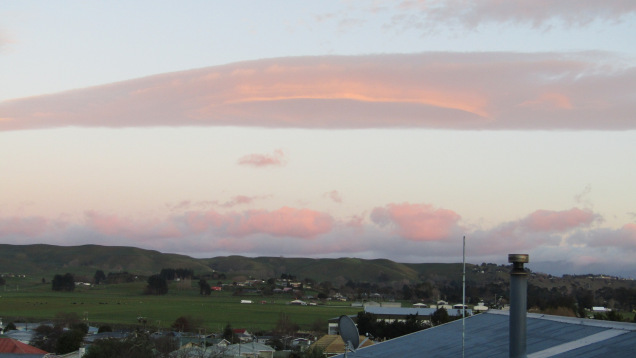 The fog is thick in the morning usually and the scenery changes constantly. I've seen a few huge rainbows, usually ending near the cows.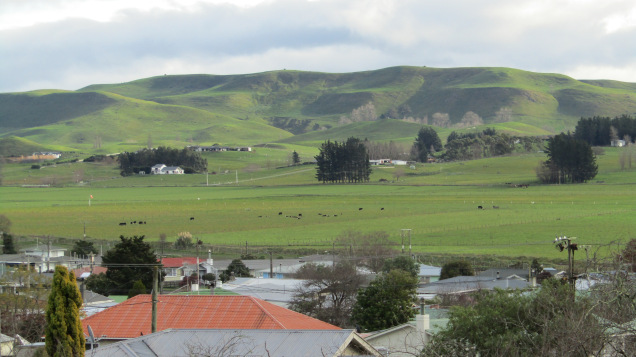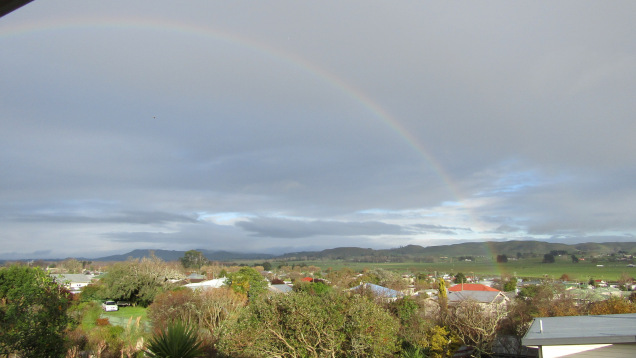 One funny side note was after we got the house, I saw a listing on the local trading site for this doll house: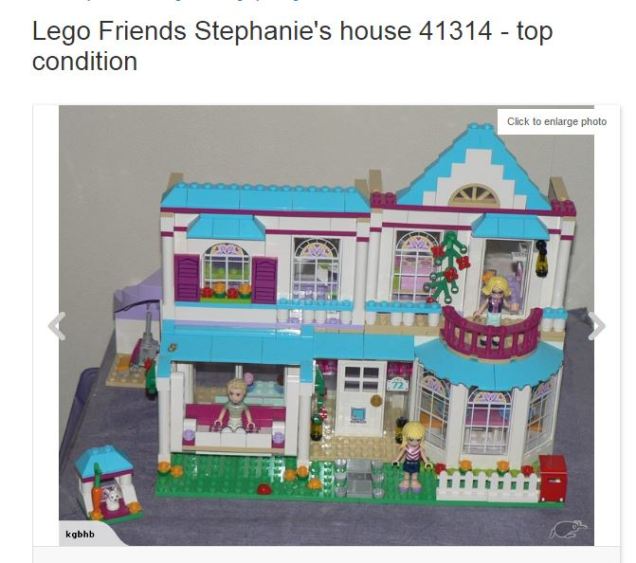 There's the blonde me, up on my balcony. We even have those bay windows and a small patio area that wraps around two sides of the house. Kinda strange! It was nice living in Napier for a little while but the traffic and sometimes rude people were getting to me. I'm pretty sure I would go into shock if I moved back to the U.S. Having lived in the slow lane for so long, I can't imagine road rage, crawling traffic and scowling faces. This is home #32 since 2013 and thankfully, it looks like I'll be here a while!