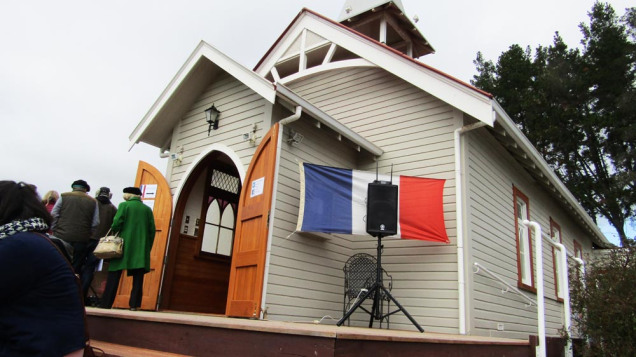 We went to a local winery who was celebrating Bastille Day (a few days early) called Clos Henri. According to Wikipedia (because I didn't pay attention in history class), Bastille Day Commemorates the beginning of the French Revolution with the Storming of the Bastille on 14 July 1789, and the unity of the French people at the Fête de la Fédération on 14 July 1790.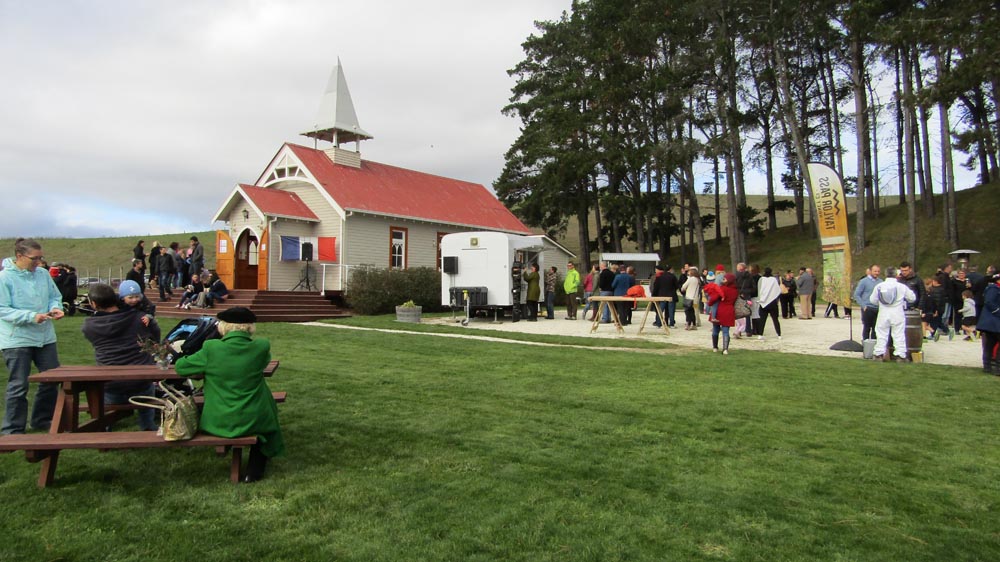 People stood in line, salivating at the smells coming from the food truck, while others warmed up with some coffee as the French music played in the background. The era of the music sounded like it could've been coming from an old phonograph. Images danced in my head of a mad butcher chopping up his meal while laughing maniacally. It set the scene for what was yet to be found around the grounds.
A huge sow easily dug up the top of the grass with her nose, unable to find much to eat, occasionally being handed a half ear of corn from her keeper.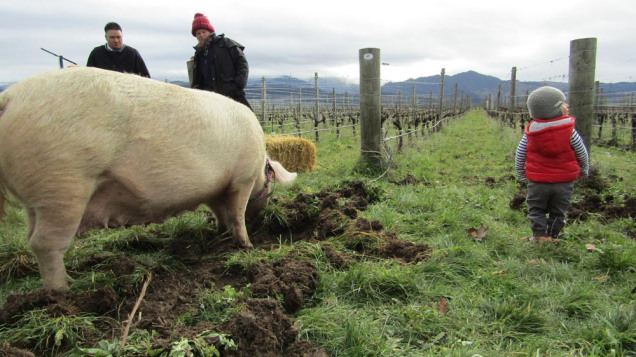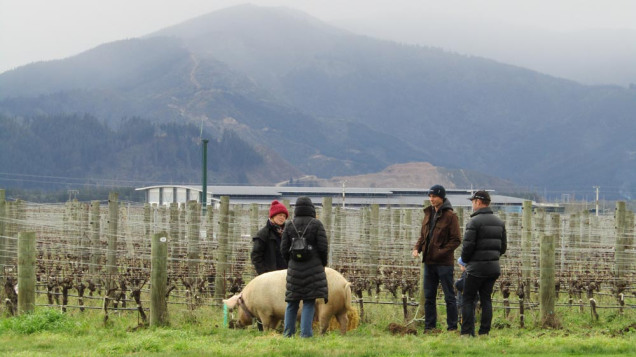 As I sampled some of their Sauv, the man explained that the two types (clay side and rocky side) were divided by the fault line. Even though they weren't far from one another, the taste was quite different (I liked the rocky side best).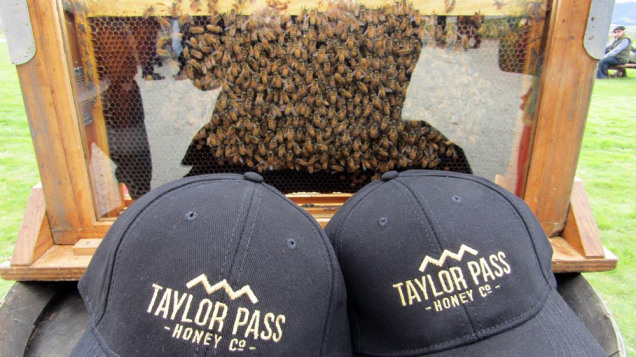 There was a local honey producer on site with a small display of bees and some samples of yummy manuka honey…the good stuff! I've mentioned before about manuka honey and it being some of the most expensive type of honey available due to its medicinal qualities. Two little girls pointed out the queen to me, with a blue spot painted on her back.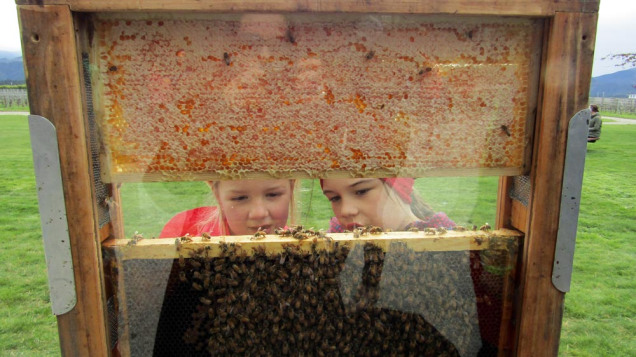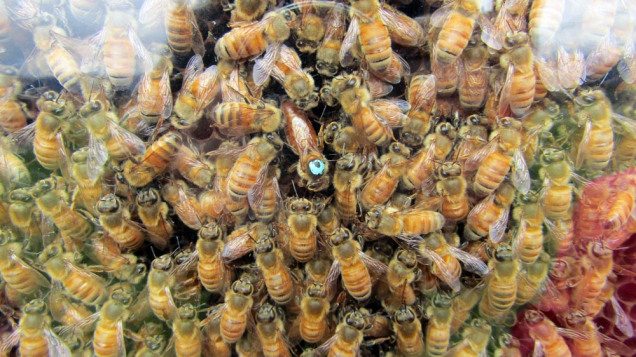 Another interesting sight was this fake guillotine. Nice backdrop though, if you really had to go this way!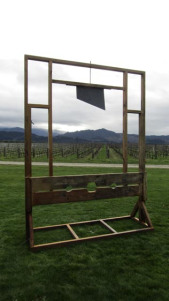 Although it was chilly and we left right before the rain hit, it was a nice experience and we didn't lose our heads (helpful when needing to drive home).