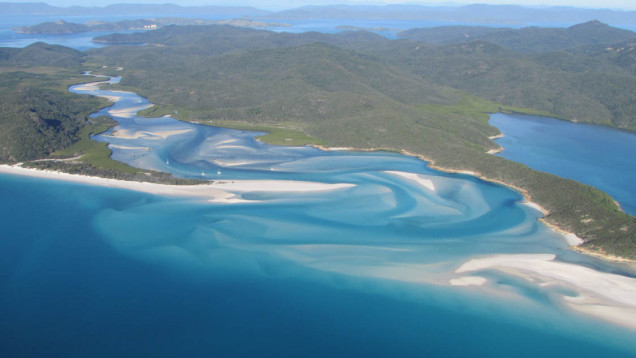 I'd heard about The Whitsundays the first time I came to Australia. A collection of 74 islands nestled in the heart of the Great Barrier Reef and named by Captain Cook as he sailed through them on Whitsunday (the Sunday of the feast of Whitsun or Pentecost in the Christian liturgical year, observed 7 weeks after Easter). It was one of those magical places that you figure you'll only see in photos. I didn't make it there the last time I was here, but I made sure to see it when I returned. And boy, did I! I took a flight over the famed Whitehaven Beach where blue water and ultimate white sands swirl together like cream being poured into a rich cup of coffee. It's a place you could never get tired of looking at. Nature, once again, at her best. Let the photos speak for themselves. (None of them have been photoshopped in any way, even though they may look a little better by doing so, I wanted to show exactly what I saw.)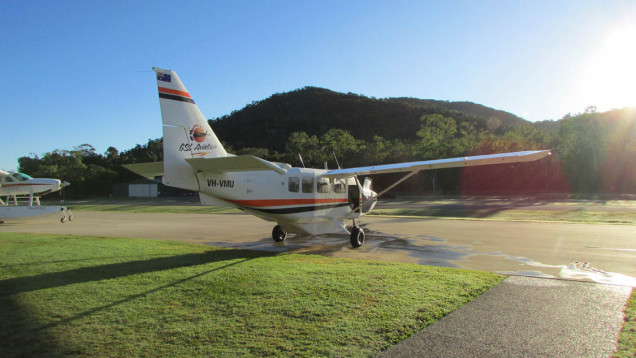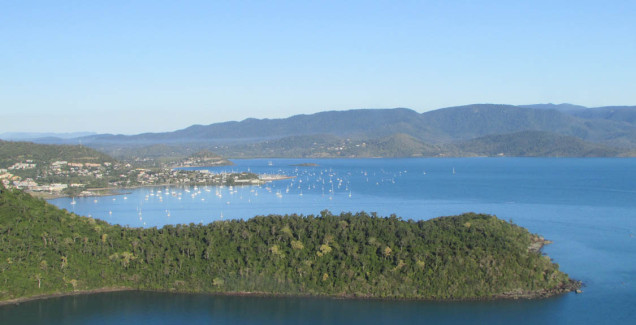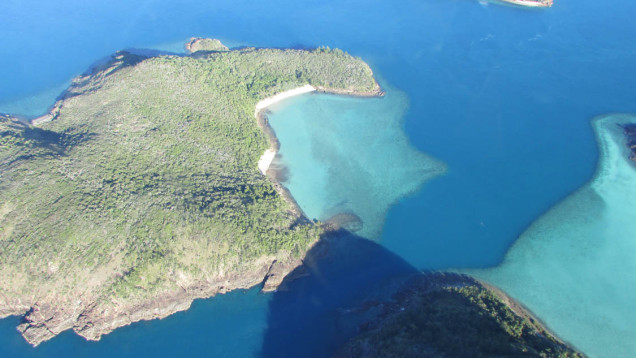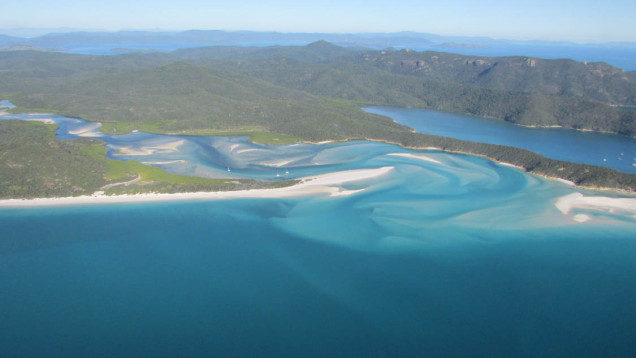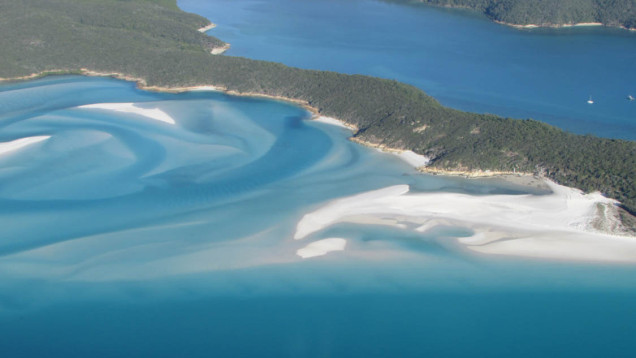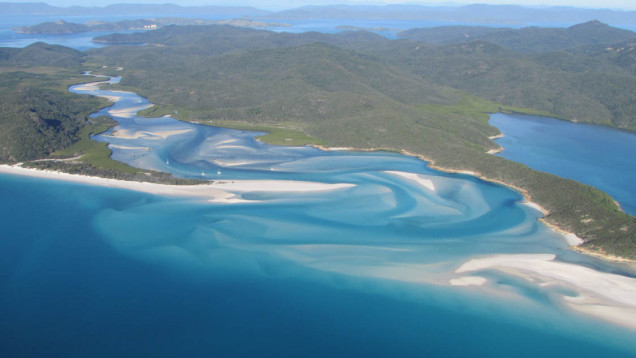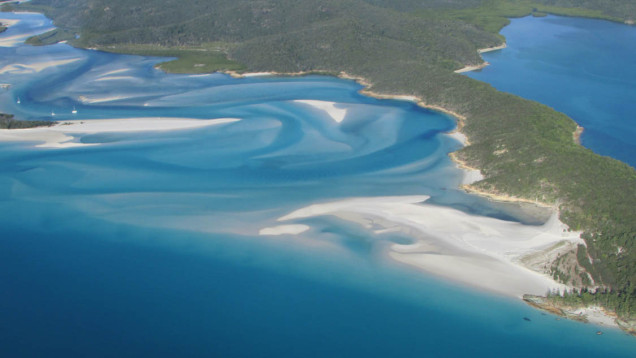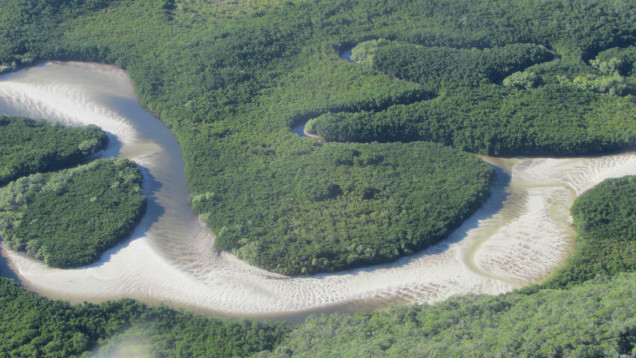 There are only a few places I've seen that moved me emotionally and this is definitely one of them. I just wanted to hang in the air forever, my brain tickling with the images my eyes were feeding it. $99 and 25 minutes well spent.
Knowing I would be wanting more, I pre-booked a boat trip out there including some snorkeling time around the nearby reefs. I had to walk on the "singing sand" which squeaks under your feet due to the high silica content (98%). I walked on some in the Gold Coast and had no idea what was going on with it. It's quartz sand and each grain is perfectly spherical which causes vibrations when they are moving over top of one another. I met a girl from Estonia and she helped me make a video of the singing sand and we took a walk up to a lookout point.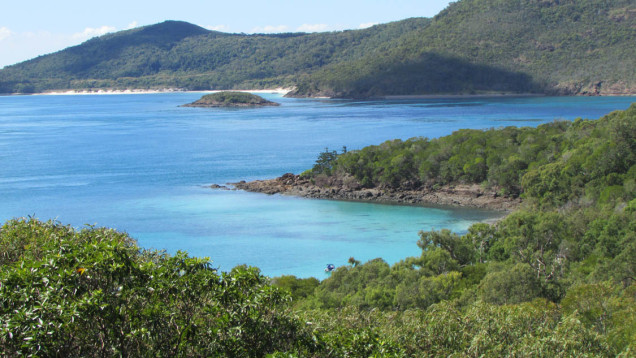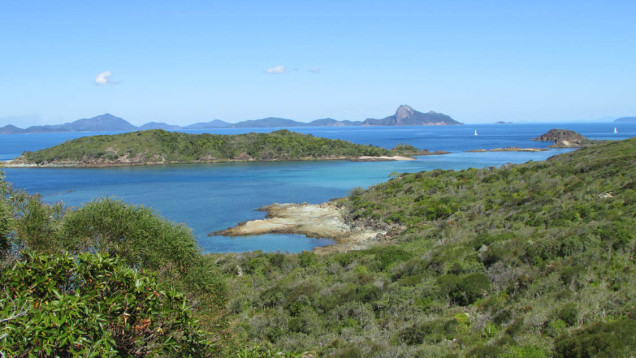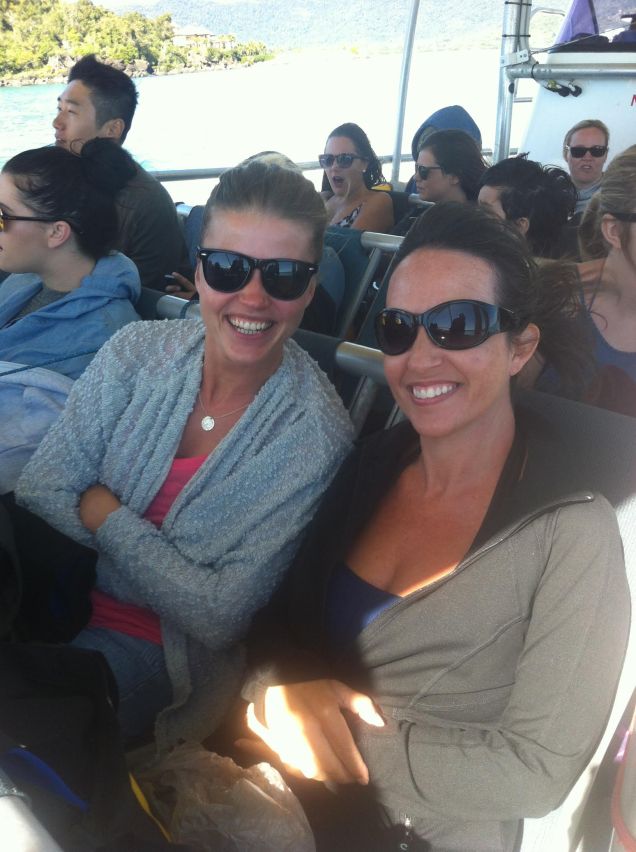 There were a few lace monitors hanging around while we ate lunch, hoping for some cold cuts!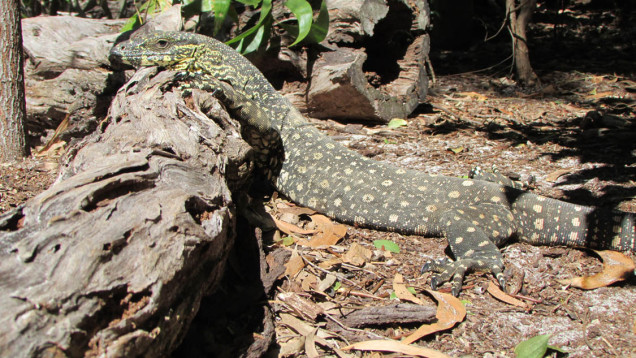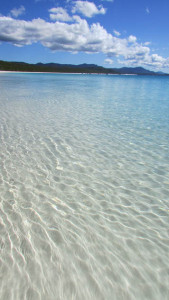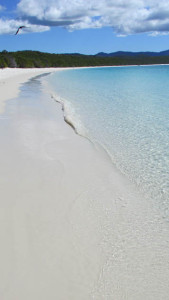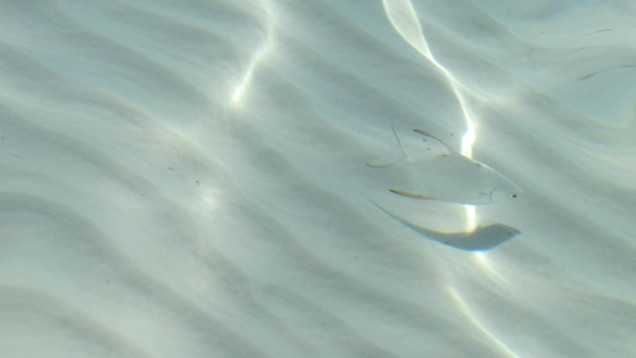 For you movie buffs out there, Pirates of the Caribbean was finishing up the last 8 minutes of the film as we passed by them, at the low cost of 35 million dollars.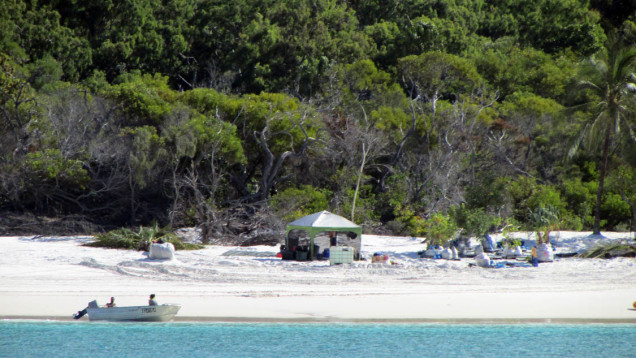 The spot we snorkeled at briefly had this beautiful sailboat passing by. There were way too many jellyfish in the water for my taste even though I had a wetsuit on. Something about feeling a slimy blob brush up against your face and lips didn't sit well with me. Plus the water was freezing, so I only stayed in a few minutes. We traveled 120 km round trip so it was a great introduction to the Whitsunday islands.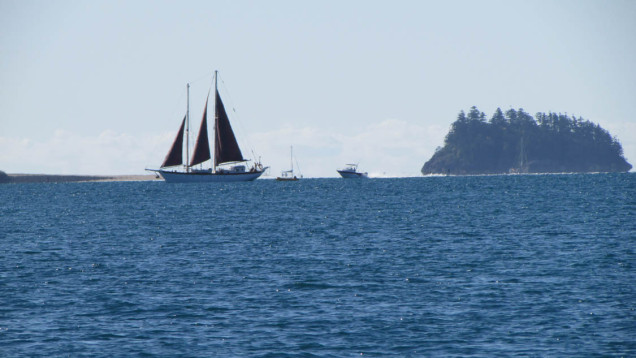 I'm staying in Airlie Beach which is the gateway to the islands. Sailboats float quietly on the calm waters and further up the road at the marina, the big boys sit waiting for their next adventure (in style).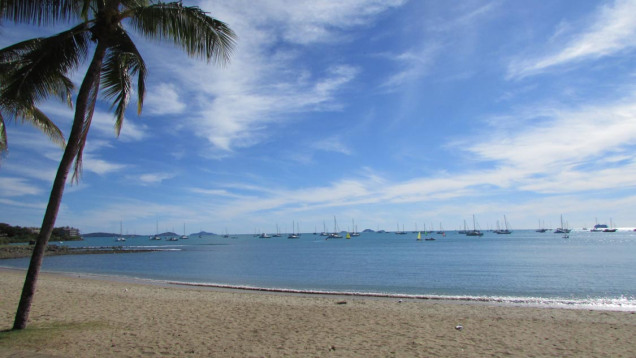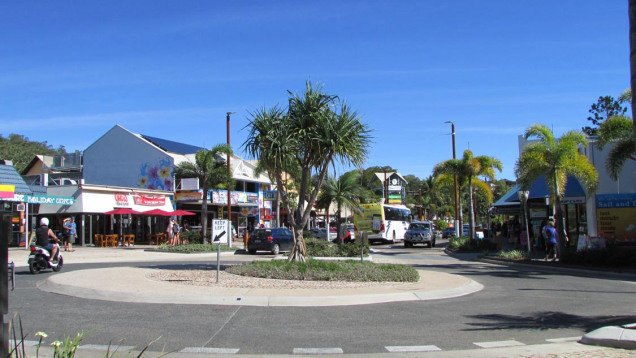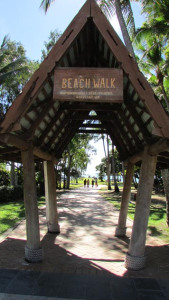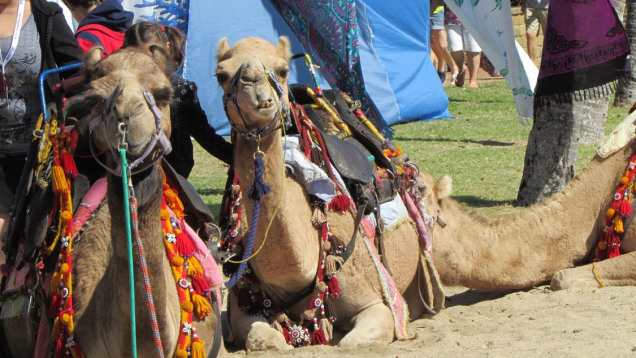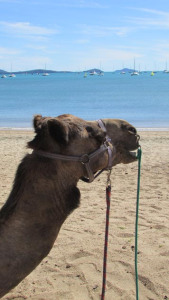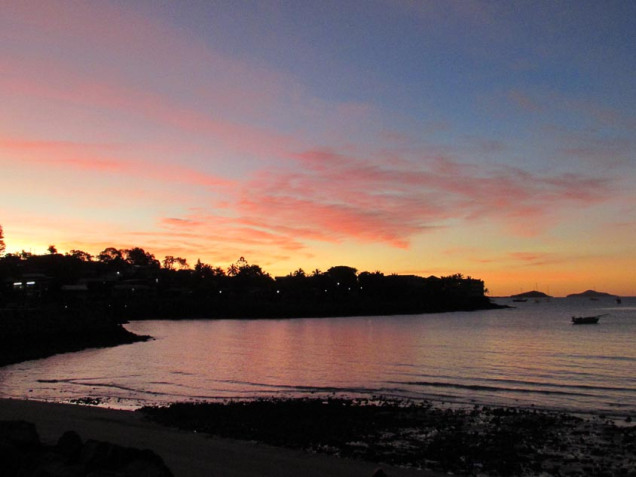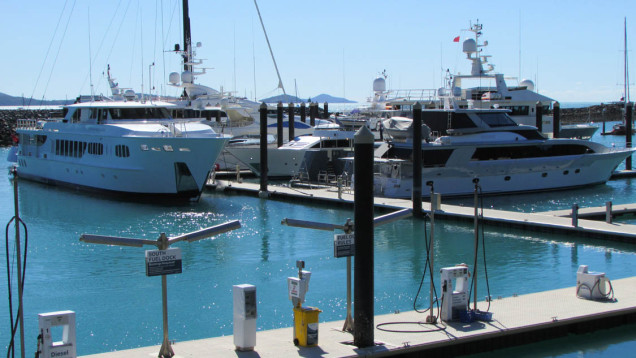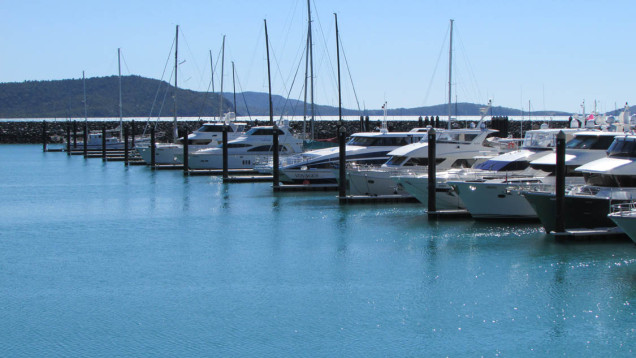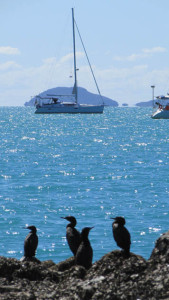 I've spent almost every day at the beach the past 3 months…it's been really tough. But paybacks are coming my way. I'll be back in New Zealand in a few days where it's REALLY winter. Time to pack away the shorts, bikini and sandals and purchase coats, gloves and boots. But I'm looking so forward to returning to my wonderful boyfriend! I'll be going to Abel Tasman next week, so stay tuned for more photos and yet another adventure.