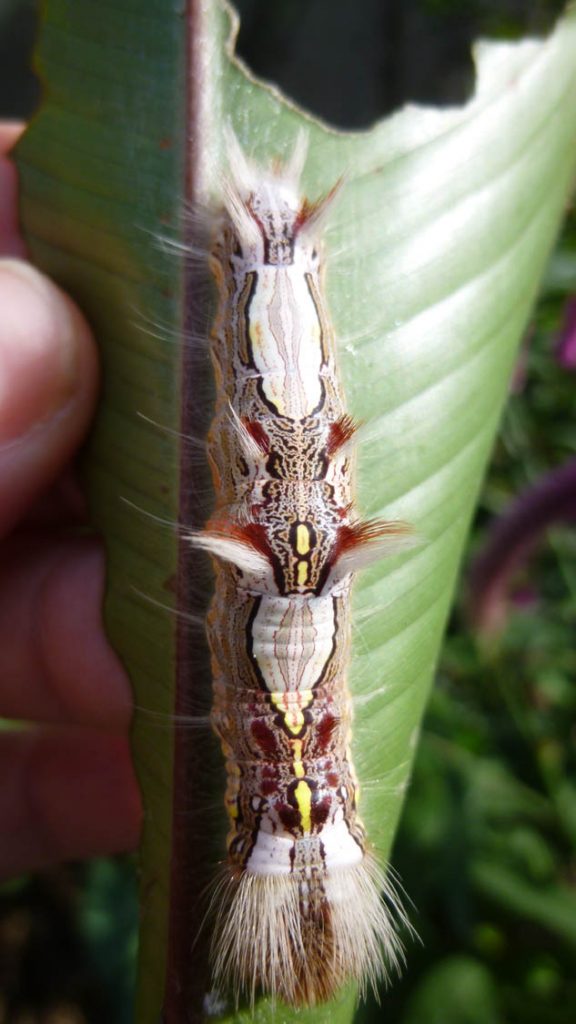 We had a butterfly expert come by to consult for a day and he found some neat stuff we overlooked in the flight house!  Above is a large morpho larvae.  He also peered into my cup 'o Caligo eggs and said matter of factly, 'Some of those are going to hatch tomorrow'.  I've been waiting quite a while now and was starting to get worried.  Sure enough, he was right!  We had about 15 and today we had 6.  More pencil looking larvae.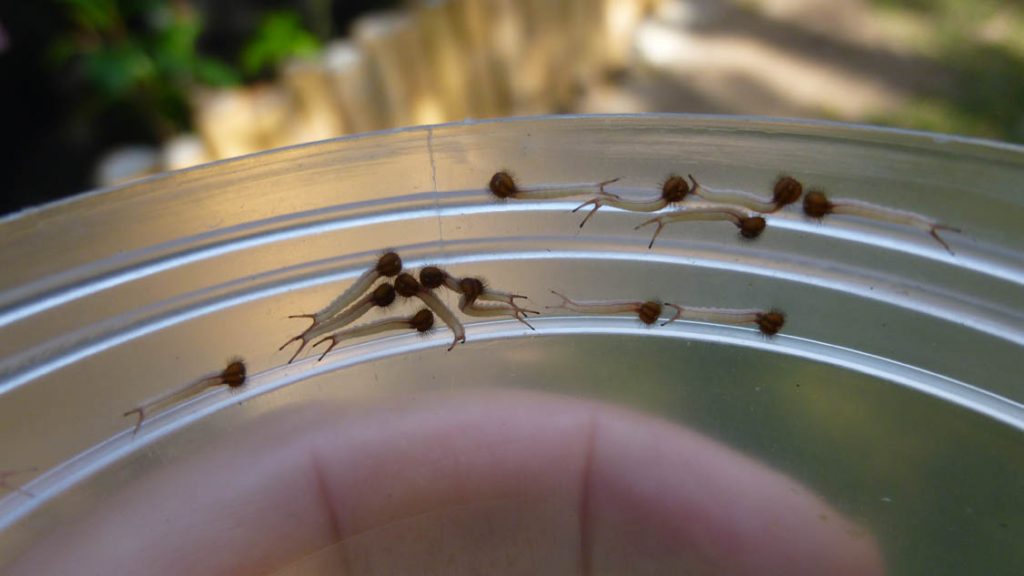 Yesterday, we found a LARGE caligo larvae that looks like an alien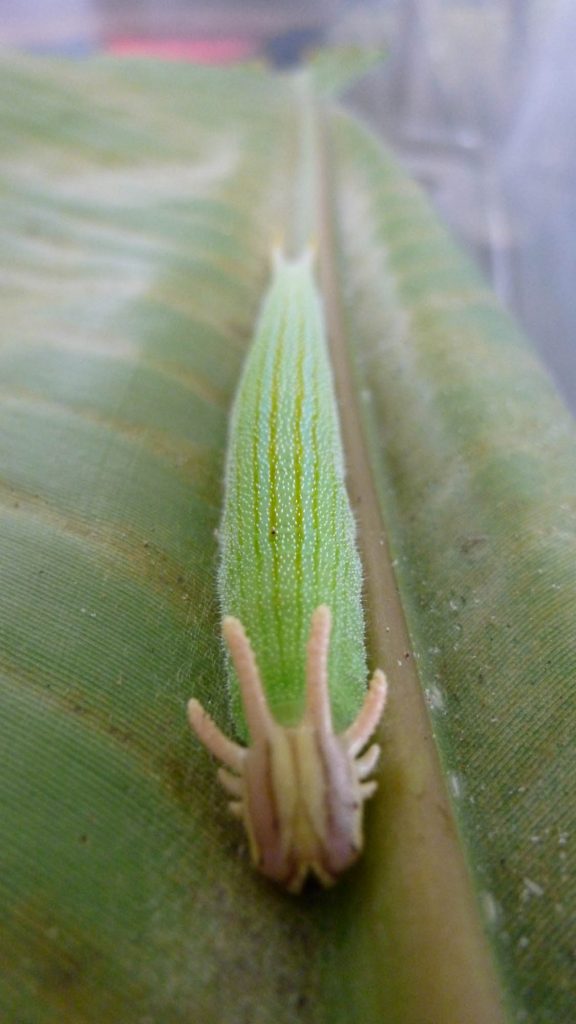 then some saddleback moth larvae.  I call them the miniature schnauzers.  They have stinging hairs so best not to touch them.  They turn into quite an ugly moth, but sure do make up for it in the larvae stage!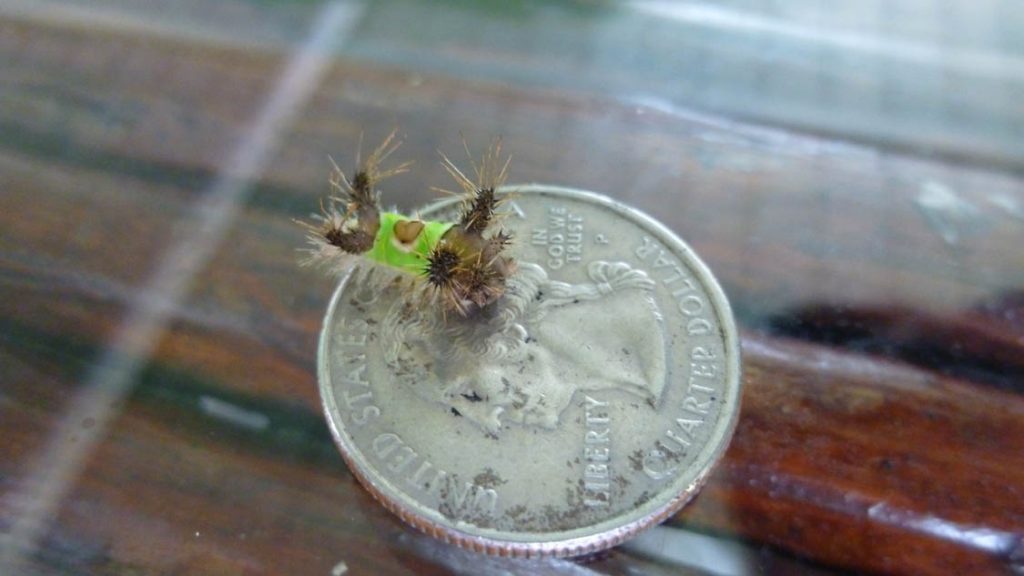 I don't think I ever posted the picture of the dead caligo I found where it best showed its owl face: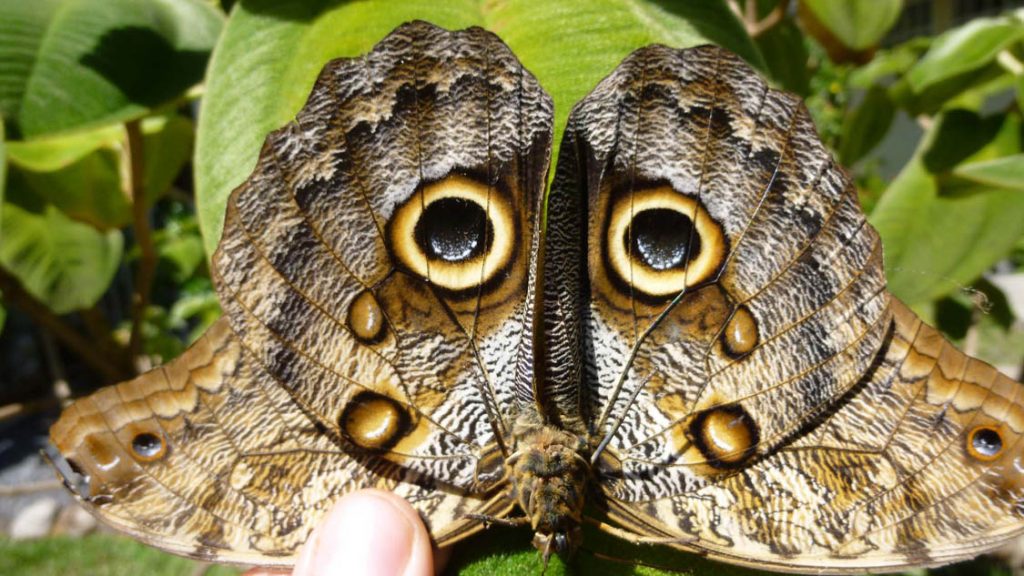 Then my Valentine's present was finding this sweet little snake in the cafe (luckily after closing time!).  I have no clue what kind it is and at first he got defensive and flattened out his neck.  I calmed him down and then he seemed to play dead, but I think he was just dizzy.  We talked for a while and I let him go in the empty lot next door.  What a cutie!!