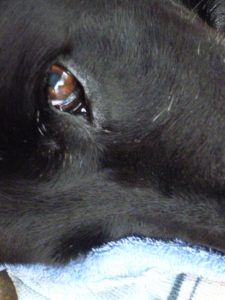 Well, leaving Tronadora was sad and I got a little emotional with the dog by my side the night before.  I made sure she saw my bags and suitcase that night as if she would somehow understand I was leaving.  I don't know if she clued in or not, but I hope she remembers me as fondly as I will her.  She is a good girl.
But off I must go…time to start my new chapter for the next five months!  Off to good 'ole San Antone!  I'm still finding it odd how things just kind of worked out ever since I decided to move to CR and often a little eerie.  Going from San Antonio, Texas to San Antonio Costa Rica was a strange coincidence for sure.  I feel it has meaning somewhere in there.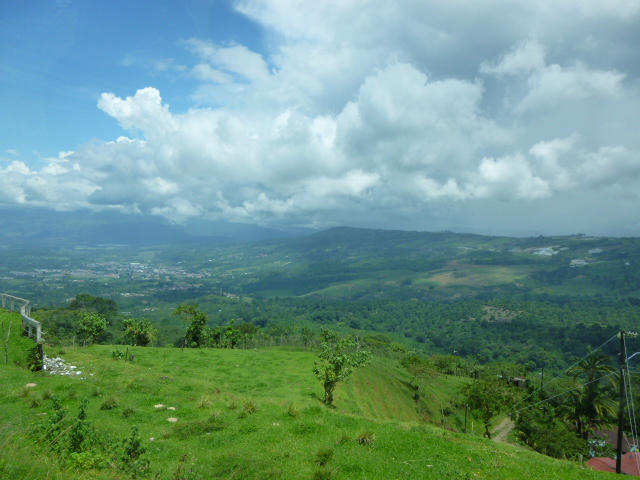 The bus ride wasn't bad at all and went quickly and my cab was at the bus station waiting for me…everything went off without a hitch!  Awesome.  Even got to the house early.  But on the way I noticed how the scenery changed somewhat.  I was now about 5 hours south of where I had been and the mountains were taller and steeper.  There were pine trees, cows, fields of lettuce and cauliflower and even some hang glliders!  The road was very curvy and the towns were small.
In keeping with tradition, I saw the sign for San Antonio and it went from paved to dirt, signaling I was almost there!  What is it with me and dirt roads, anyway??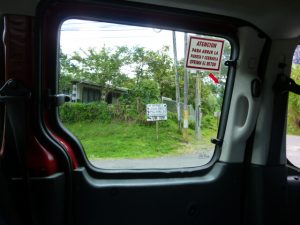 We soon approached the large church and I looked across from it and saw the Dutch couple standing up near the house waiting for me.  Boy, that was easy!  They were very friendly and had a 16 year old daughter with them.  They were about to start getting ready for the BBQ that evening out on the patio, so I helped them prepare dinner.
The house was better than I had hoped for!  It was cozy with a beautiful garden (which is HUGE, by the way) and has all the luxuries of a REAL home!  I've totally been upgraded and could only dream of having a place this nice.  So it's definitely a bonus to be able to live here for a (long) while and enjoy it to its fullest!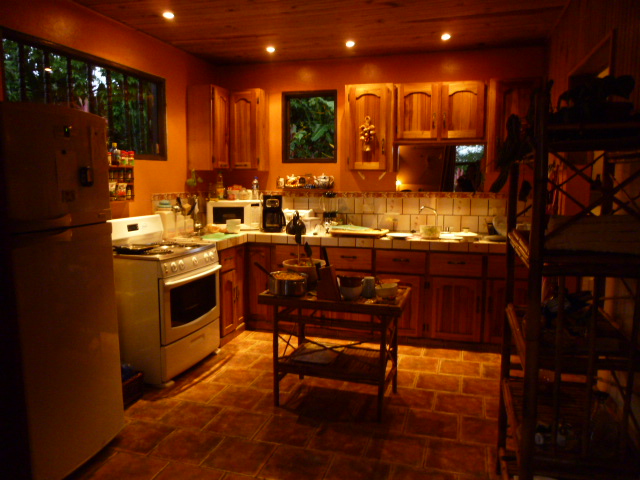 It was also great that I got to meet the neighbors (about 8 people showed up) and I exchanged phone numbers with a couple of them.  One lives right down the street so I'm sure I'll be running into them quite a bit.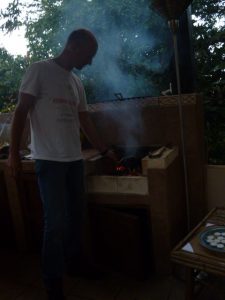 Everyone was really nice and I got to practice my Spanish and some of them practiced their English so it was fun.  Dinner was also great, tender beef with corn tortillas and fresh salsa and salad.  I even have leftovers which makes my life easier for the next couple of days!
The family left this morning around 10 and I unpacked my stuff, did laundry and walked the garden.  I'm telling you, it's HUGE.  It's a serious job to keep it tamed and there is a gardener who tends to it.  But I can't wait to do some of it myself…I miss those weekends of tinkering in my own yard…and this one is WAY better!
There were some cherry tomatoes growing, a huge expanse of passion flower vines, guava trees, banana trees, I saw what may be a blackberry bush yesterday but failed to notice it today for some reason.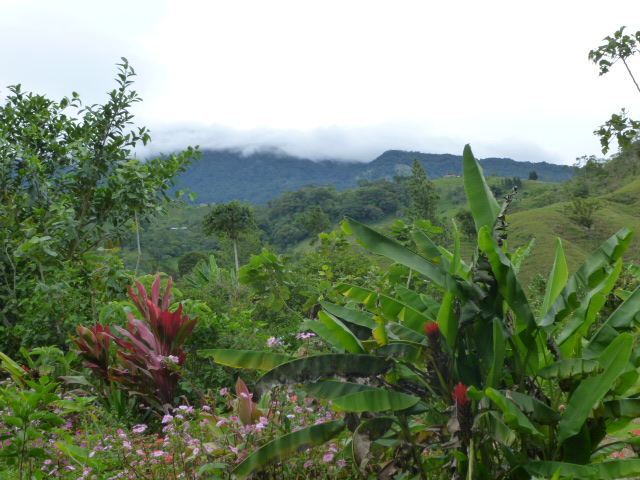 There are different varieties of Birds of Paradise, tons of flowers and colorful plants abound.  OH and the Eucalyptus trees!!!  I can't believe my luck…there are 3 here!  I can see them right outside the big window in the living room.  Aahhhhhh it's nice to be here.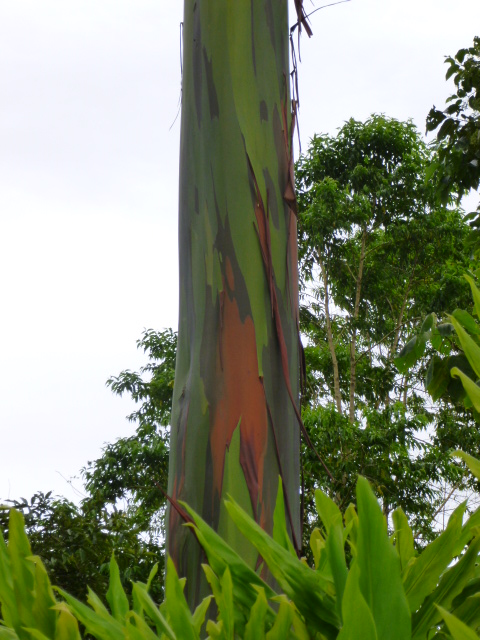 I believe there are some volunteer opportunities to be had but I'll have to make those connections in time.  I need to go into Turrialba tomorrow for shopping and get a feel of the place.  It looks a lot bigger on the map than I thought it would be.  It's no Puerto Viejo that's for sure.  There are more than a few main streets!  I know I'll get lost walking around there for sure.
Anyway, life is good….pura vida!!