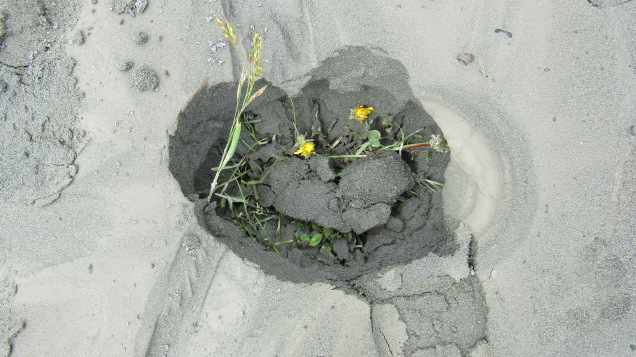 Thirteen hours after the earthquake hit early this morning, I sit here waiting in anticipation for another one. The house is continuing to shake every few minutes and I'm thankful to still have one. This is the worst I've been through yet at 7.8, hitting Hanmer Springs, a little over 3 hours away. A couple of minutes after midnight we were violently shaken awake and we bolted out of bed thinking the house would collapse. After getting outside, I looked up and saw lightening. I thought to myself, "That's odd…I've never seen that here before." It was actually the power lines sparking and soon thereafter, the electricity went out. I had no hope for getting power back on until late in the day. We wouldn't have water either because we're on a well. I thought of my friend with her emergency prep kit…which we don't have. I tried in vain to get an internet connection through my phone but couldn't.  Andy finally got through and saw the magnitude of it and where it hit.
Thankfully, the power was restored a couple of hours later. Aftershocks continued throughout the night and I didn't fall asleep until 3am, getting up around 6 to assess the situation. Fortunately nothing but a few seashells had broken, falling from a tall glass vase (which somehow survived) on the mantle. The TV fell off the stand but didn't break. The chimney however, (which is for the antiquated wetback stove in the kitchen that isn't used) appeared to have moved slightly and has a crack in it. We had been standing practically right under it when we ran outside, obviously not thinking anything would come crashing down on us.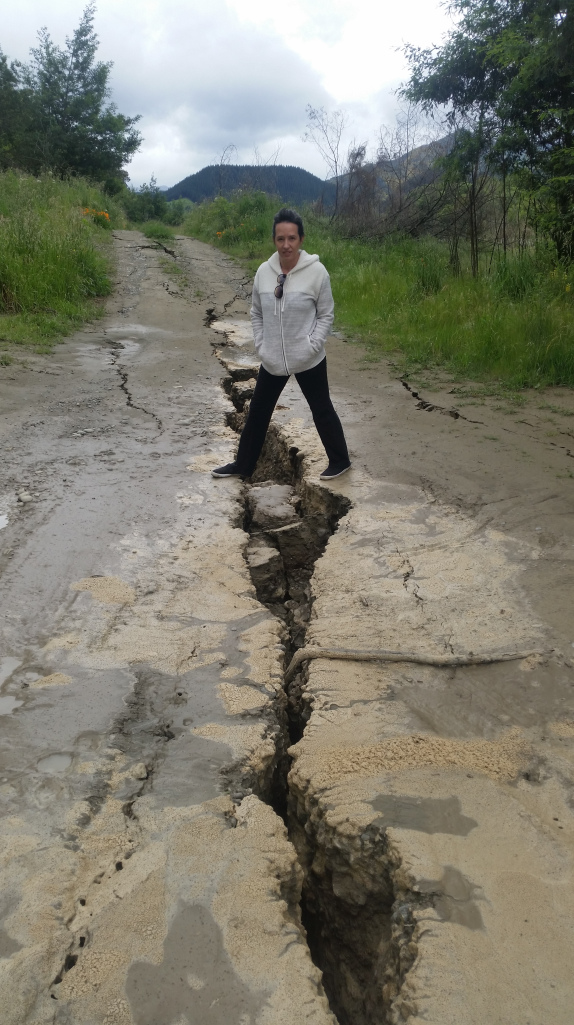 We went to our river to walk the dog and huge fissures are now in the track. The Blenheim Rowing Club had massive liquefaction and even bigger gouges in the ground. The land looked as if it had been torn into strips, like a piece of paper. Earthworms tried to escape the shaking but were now stuck in the sandy mud. I tried to throw as many out of their soon to be graves as I could. Apparently this whole place was grassy, as you can see some sticking out of the mud. It must have looked like a boiling cauldron when it happened.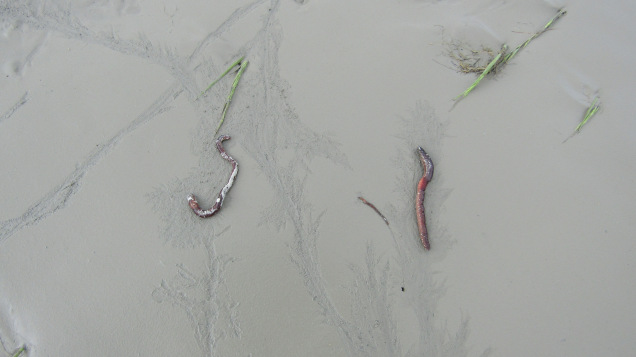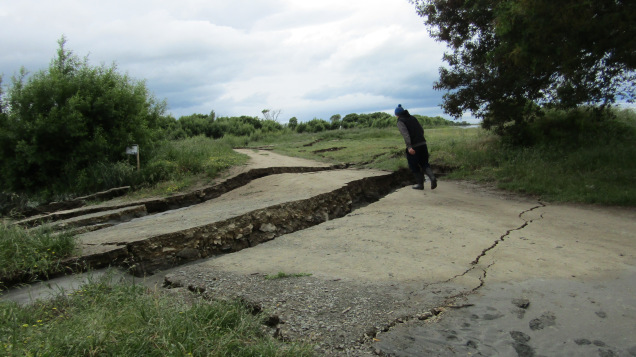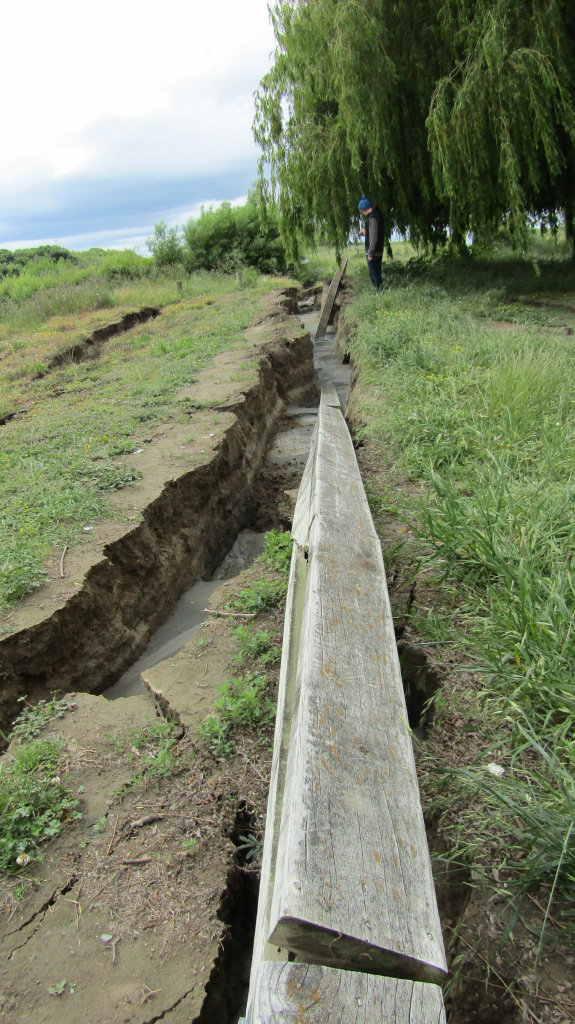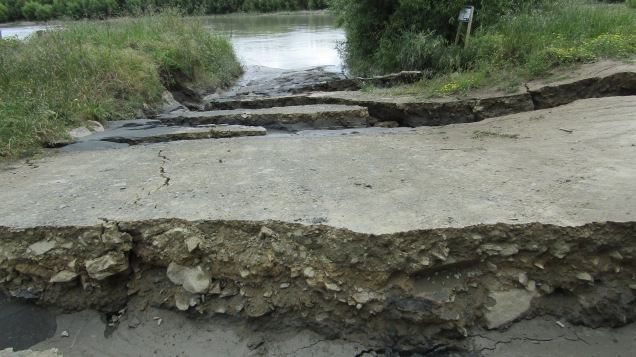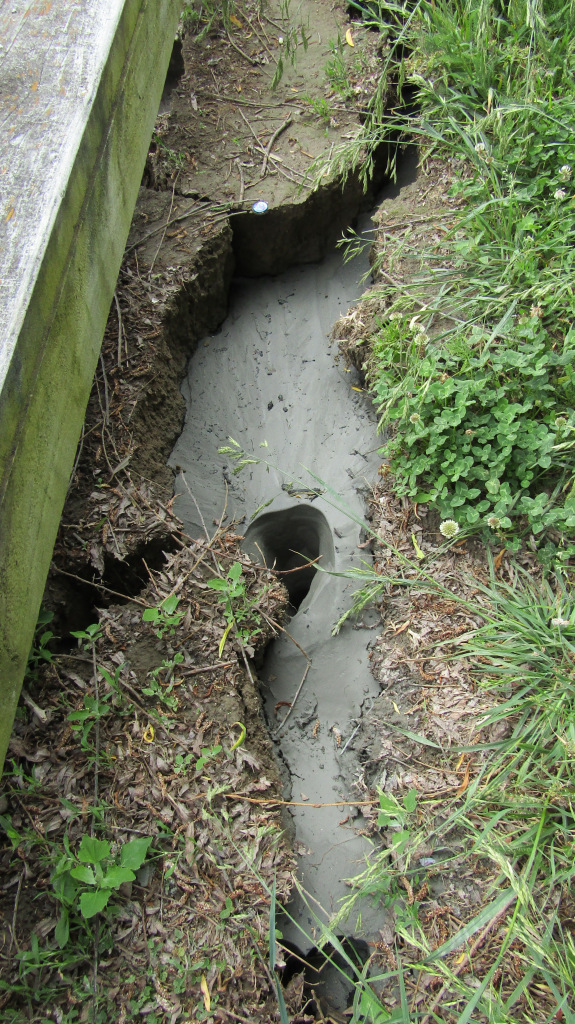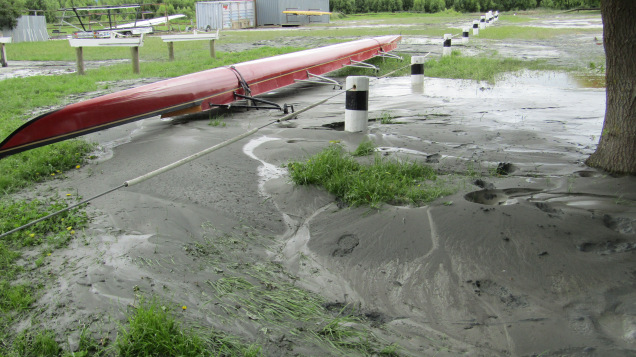 I can't say I've ever seen liquefaction before. It happens during quakes when saturated soil loses its strength and causes it to act like a liquid. Parts were like quicksand still and the mounds and craters looked like something you'd see on the moon.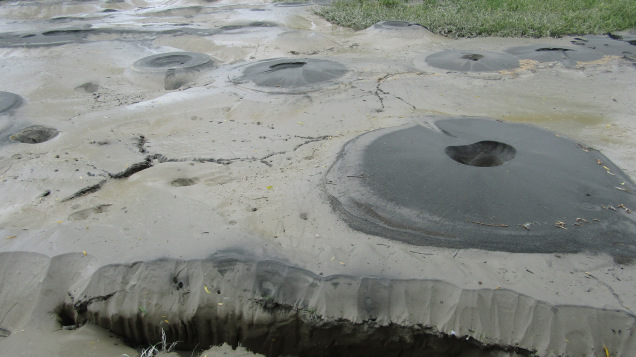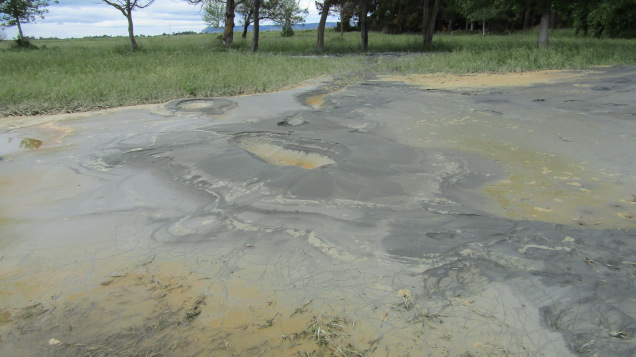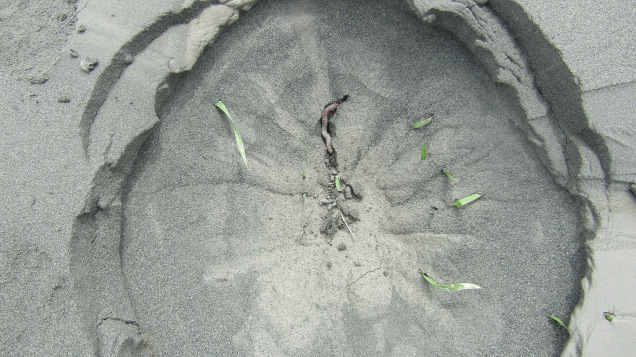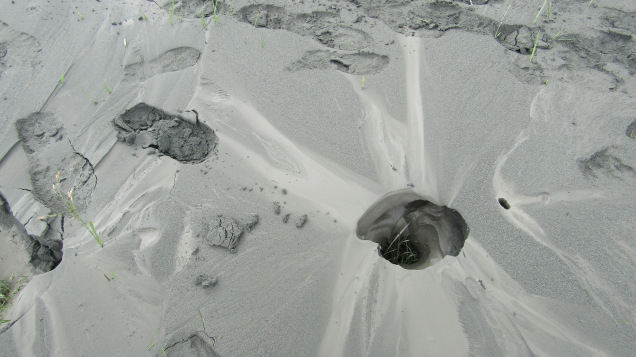 GNS Science is reporting that in Marlborough (the region where I live), the earth moved horozontally two meters to the north and one meter down vertically.
Blenheim CBD is in good shape, with nothing going on as usual. Looked like a little work was going on at the ASB Centre and the Pizza Hut was buzzing with activity. Some shops were closed pending inspection, with their merchandise scattered all over the floor. The Warehouse, the largest shop in town, was also closed.
It's an odd feeling of vulnerability that most people never have to experience. You wonder if another one will come and sit around waiting…for something. It's unsettling to feel the couch rocking beneath you, wondering when it'll all stop. There seems to be this strange feeling that you need to stay around home and not do much. Try to do something to keep busy, but not TOO busy. Make time pass and things will settle down. It's hard to know how to feel about something you rarely go through; an event that could be life threatening and change your entire world in a matter of seconds. I've had a persistent lump in my throat and I notice my shoulders are unusually tense. I suppose this is what's called anxiety!
Hopefully, the worst is over now. Although as I write that, a 6.3 just happened. And to add insult to injury, we're expecting 140km/h winds tonight with heavy rain. It's gonna be a long night.