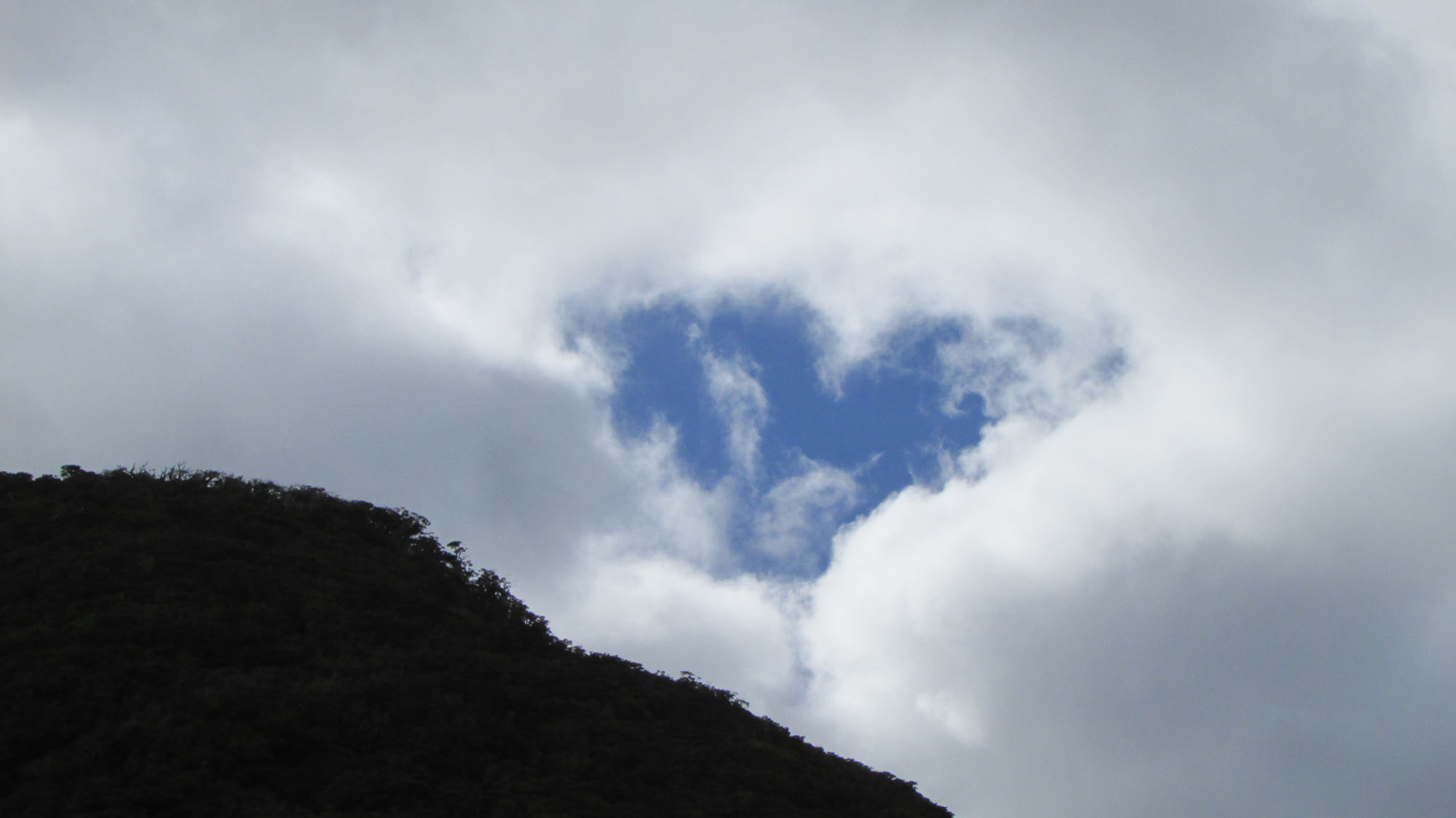 The signs were everywhere, literally and figuratively. On the way to Milford Sound, I caught a glimpse of a heart shaped cloud hovering above the mountains. "Isn't that nice, and only a couple of days from Valentine's," I said to myself. I saw two other heart cloud formations on the cruise around the fiord and thought, "That's a strange coincidence." Then came a waterfall with a double rainbow and later during a walk, two heart shaped pools carved into rock by water over the years.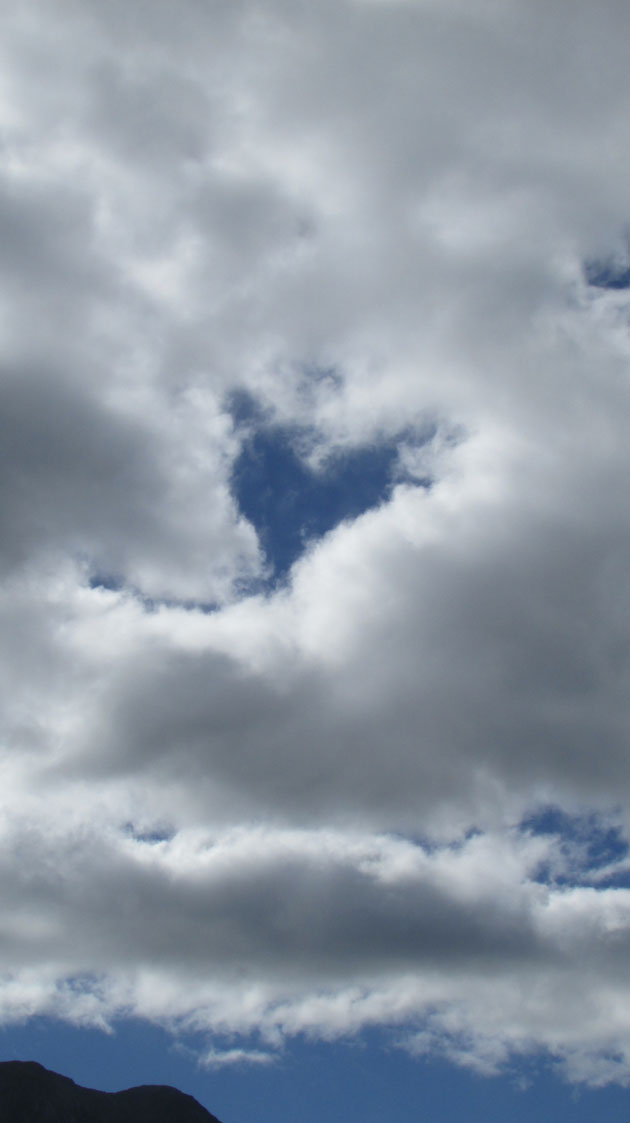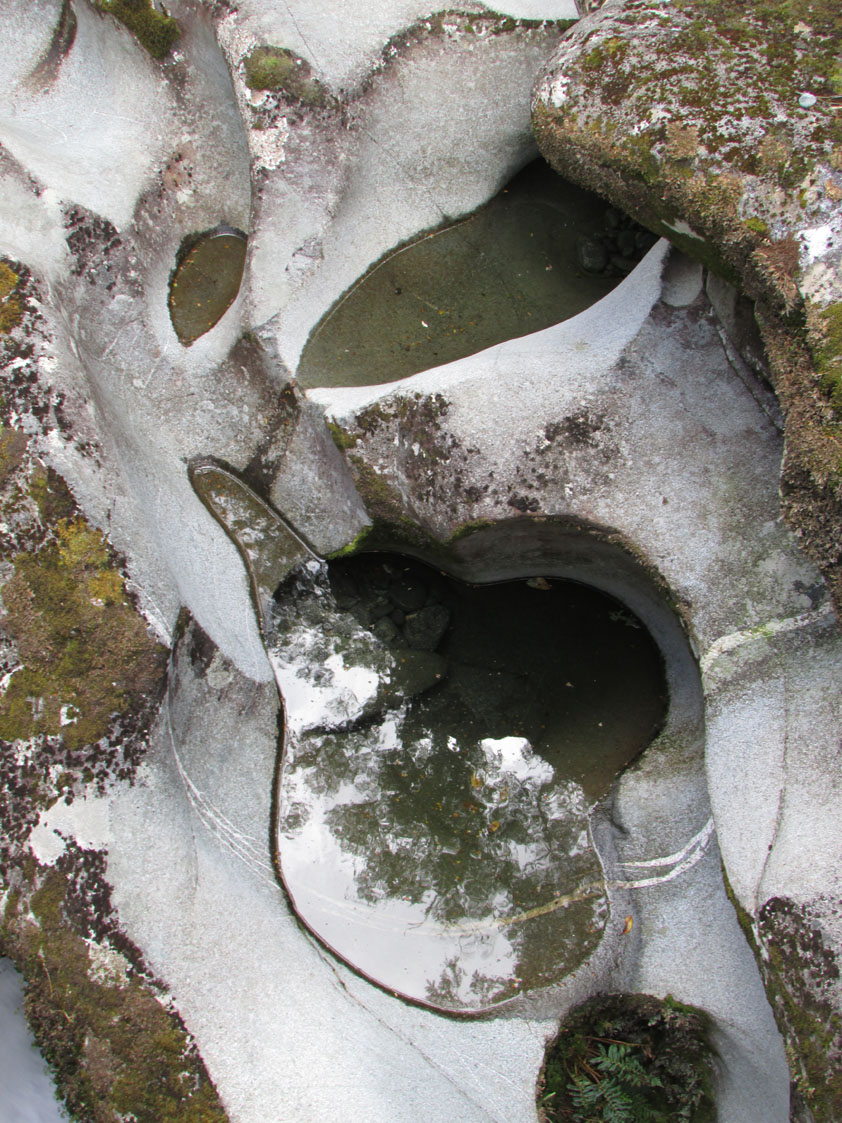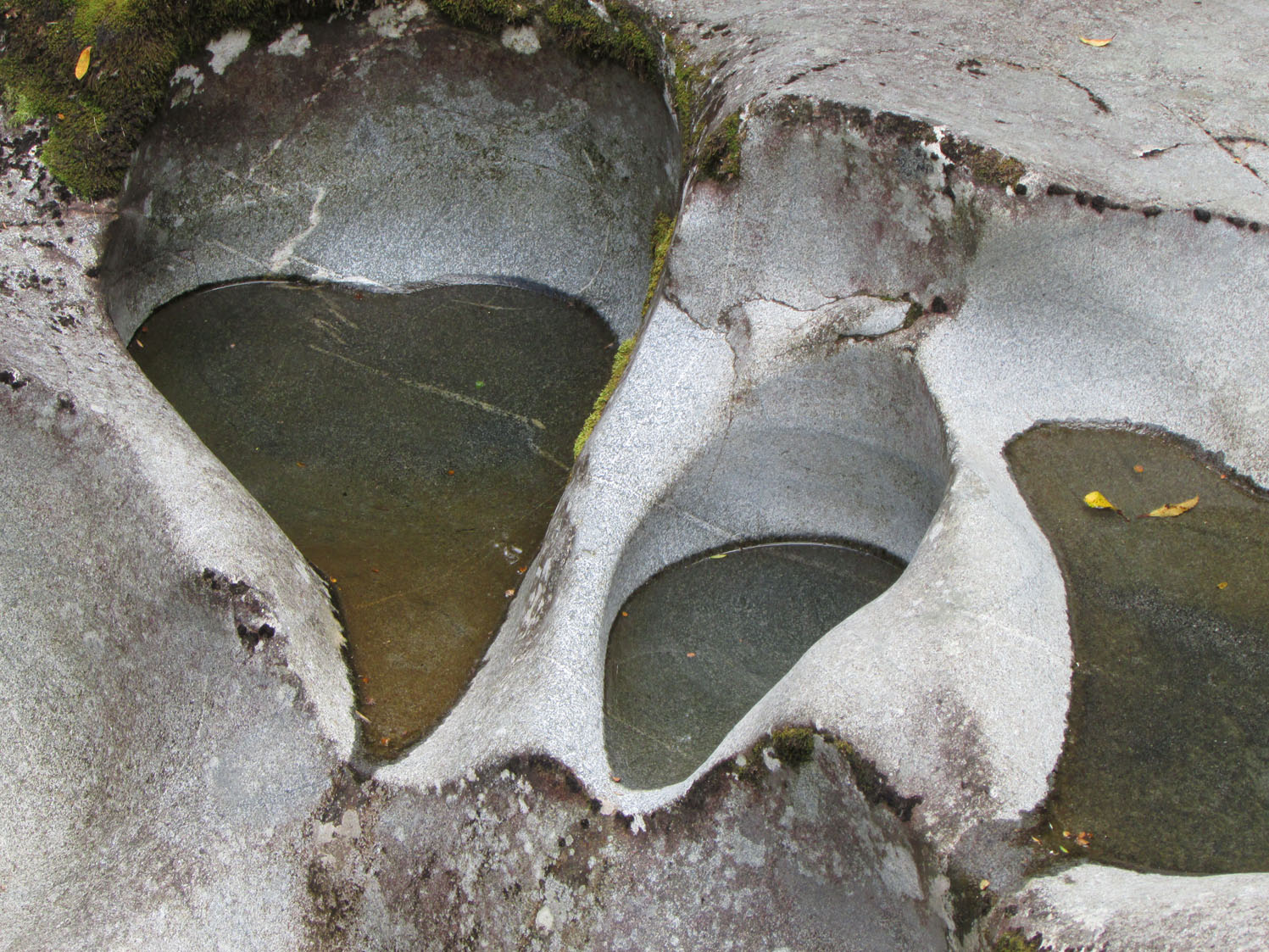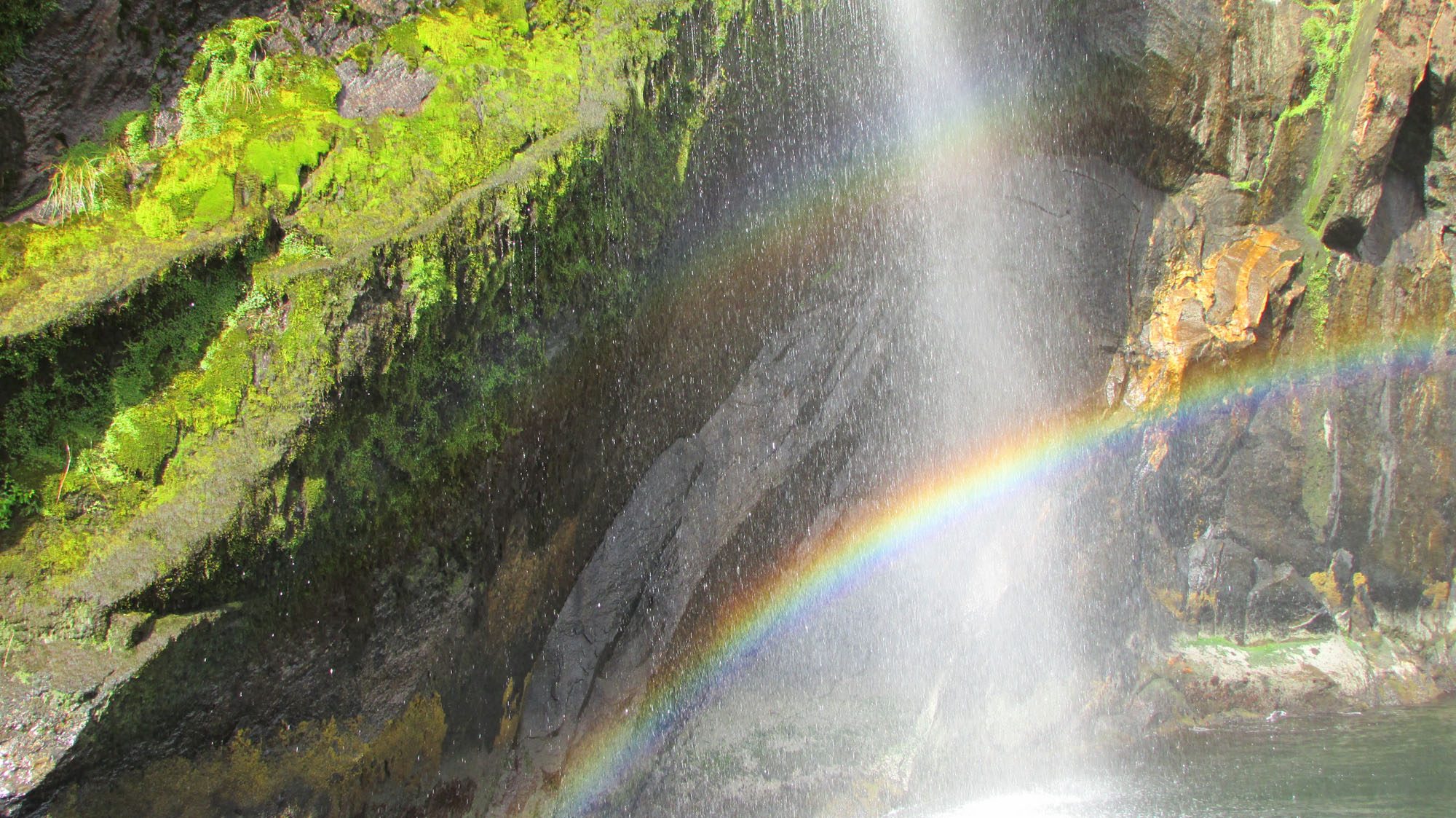 While waiting for oncoming traffic to pass through a tunnel, a sign kept us informed of our status. Finally, it screamed out in all caps, "PREPARE TO GO" then flashed, "NO STOPPING". What does it all mean? Why am I being given these signs?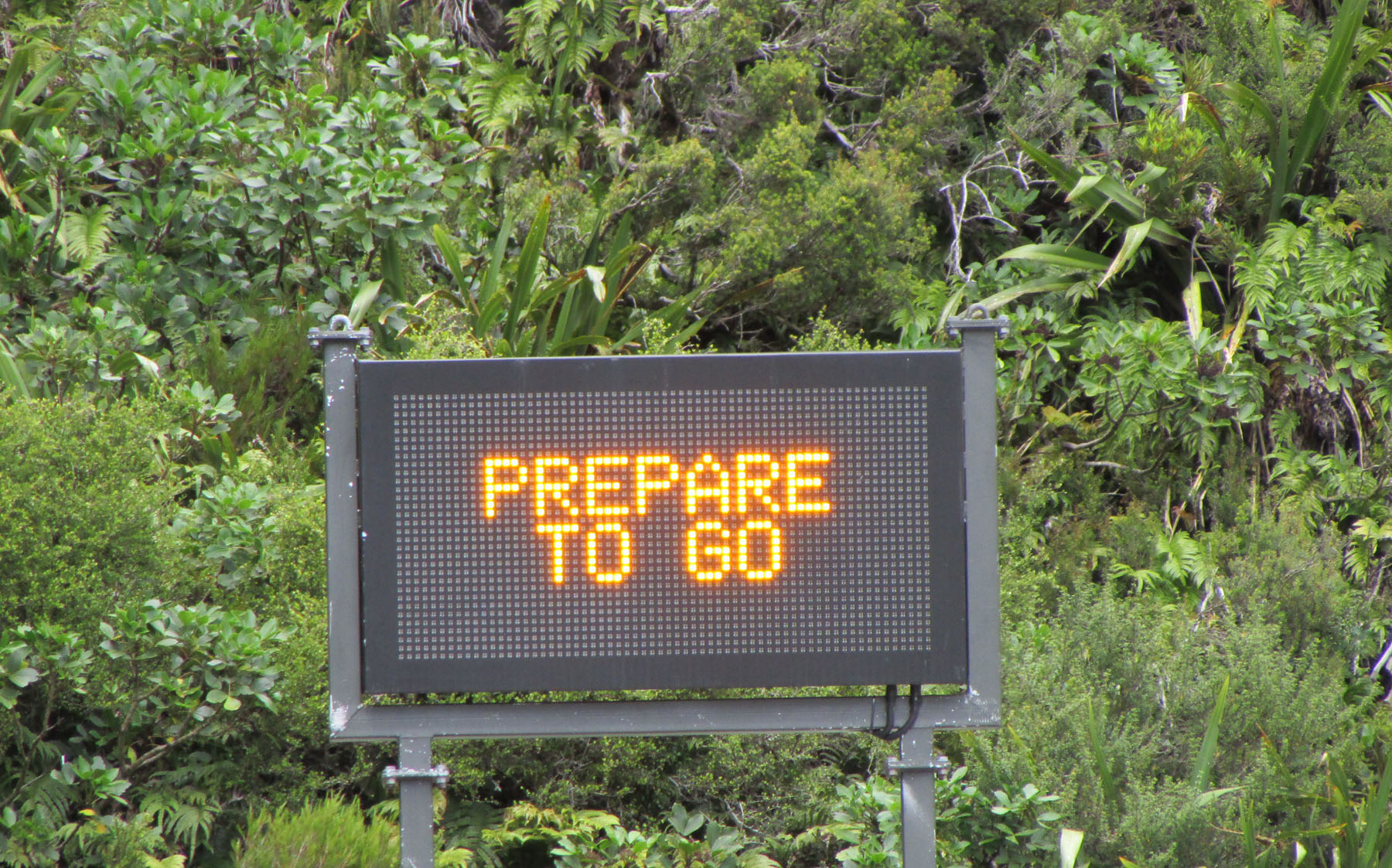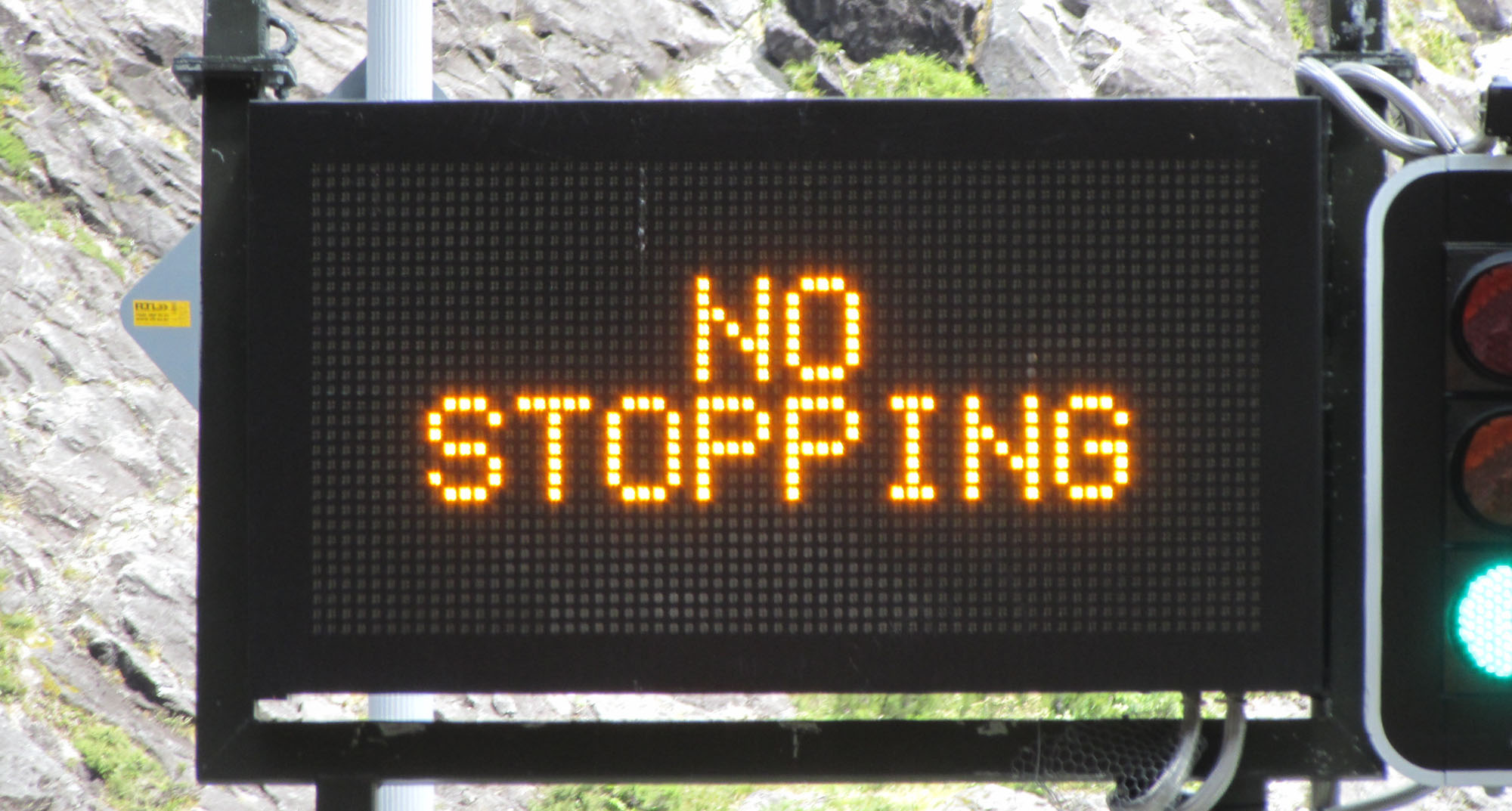 Call me sentimental. I suppose one could see these things as typical and not think twice. But being in this amazing spot with beauty that one would be hard pressed to find elsewhere made me take notice. I felt privileged to be in this area and silently thanked the men and women who built that tunnel through the mountain to let the rest of us get a glimpse into what is, undeniably…paradise.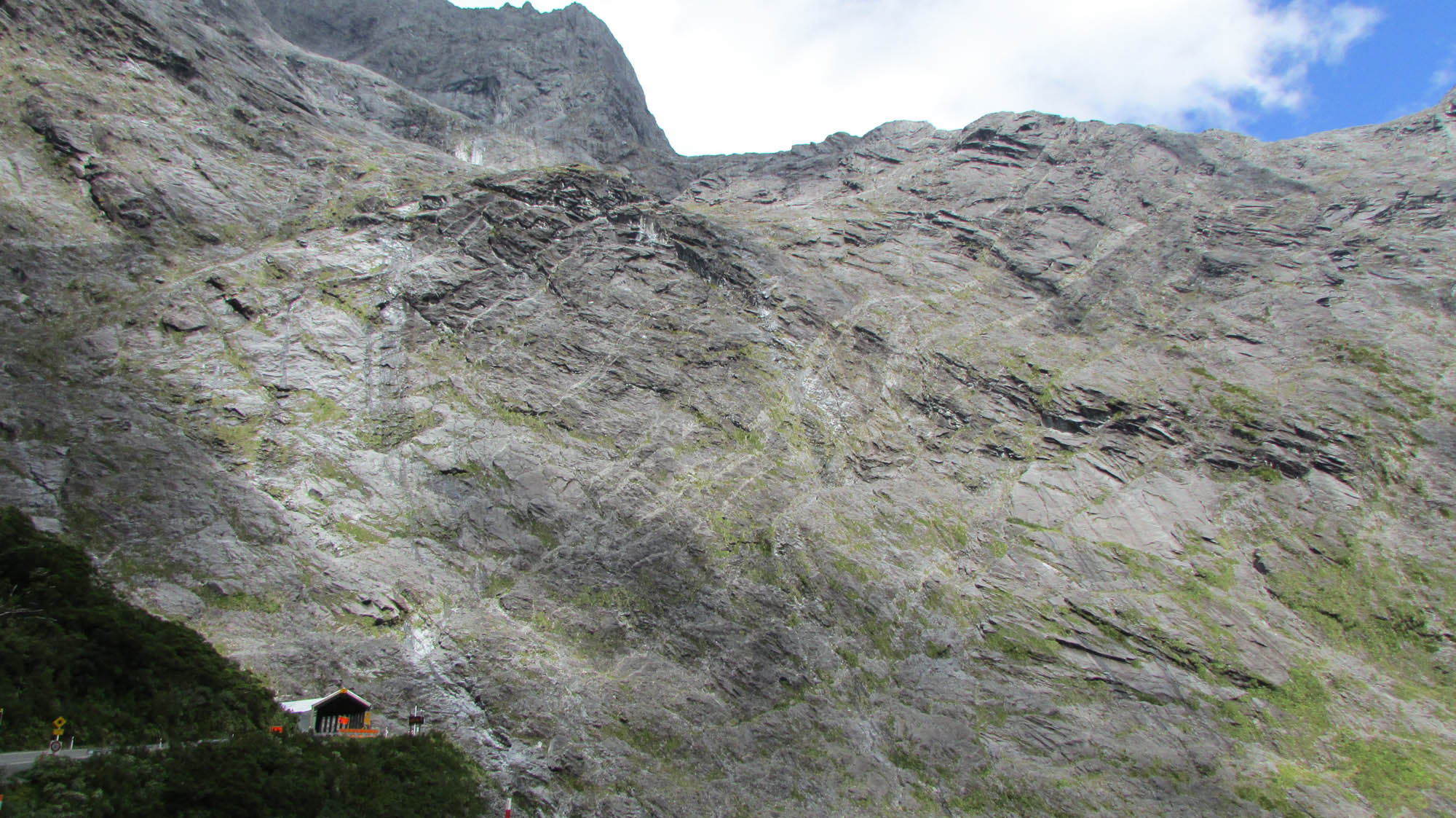 Fiordland, located in the southwest on the south island of New Zealand, is an area untouched by technology with no cell phone signal or internet for miles. Nights are so dark you can't see your hand in front of your face. The milky way is easily seen and it's so quiet, you can practically hear your heart beating.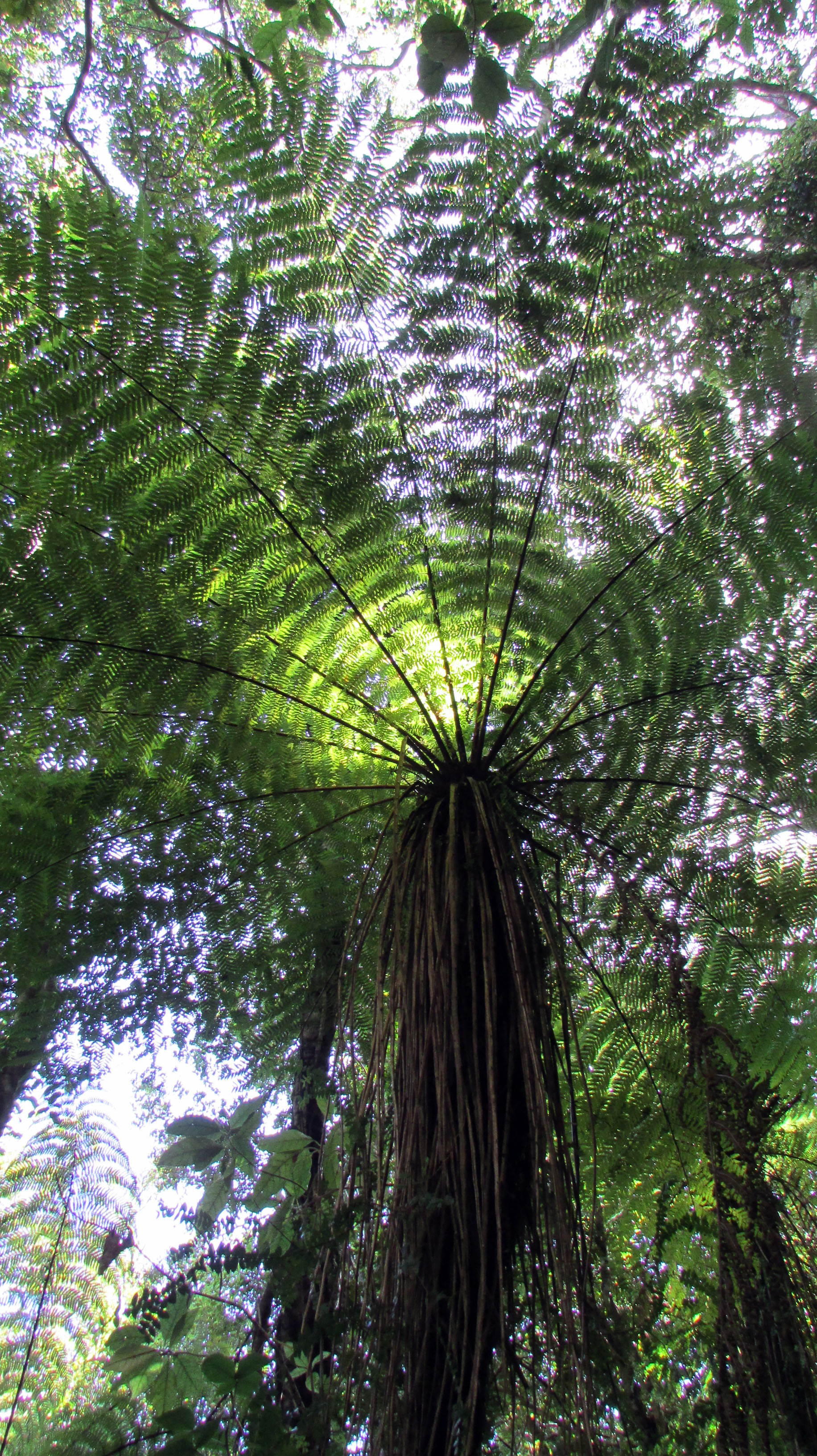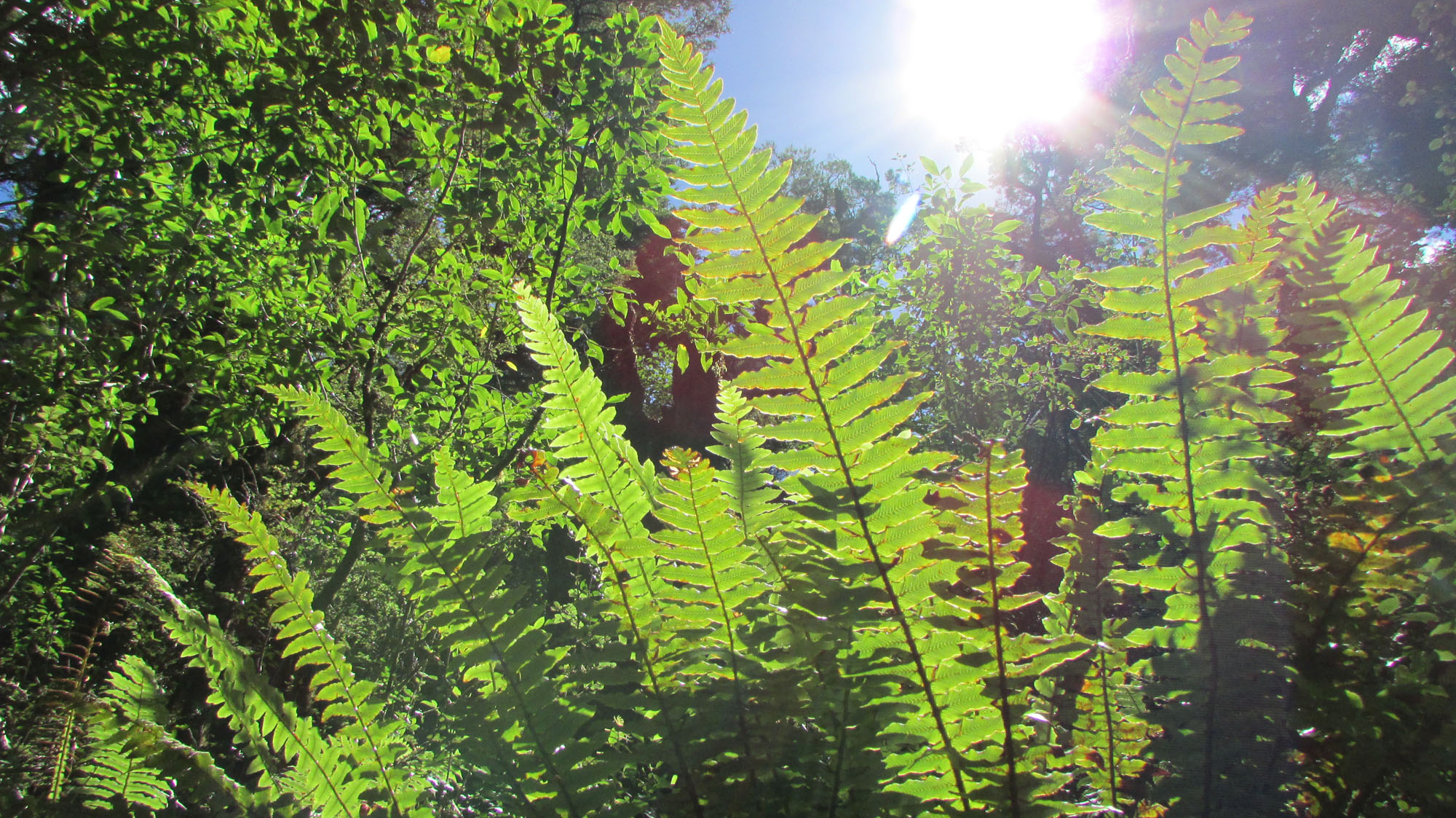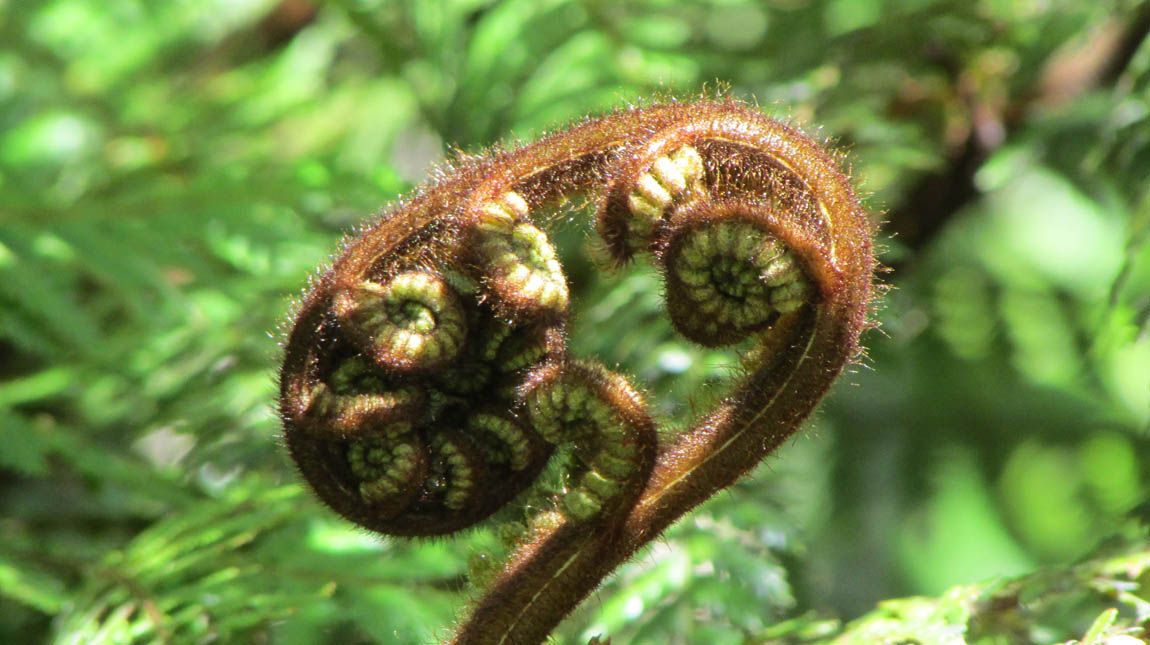 When walking through the many trails, large ancient looking tree ferns filter the sun through their outstretched fronds. Questionable mushrooms pop up sporadically and the forest floor is oddly devoid of crawling insects. You have entered the land of the lost; I wouldn't be surprised to find a tiny T-Rex peeking around a tree trunk, camouflaging itself among the moss at any given time.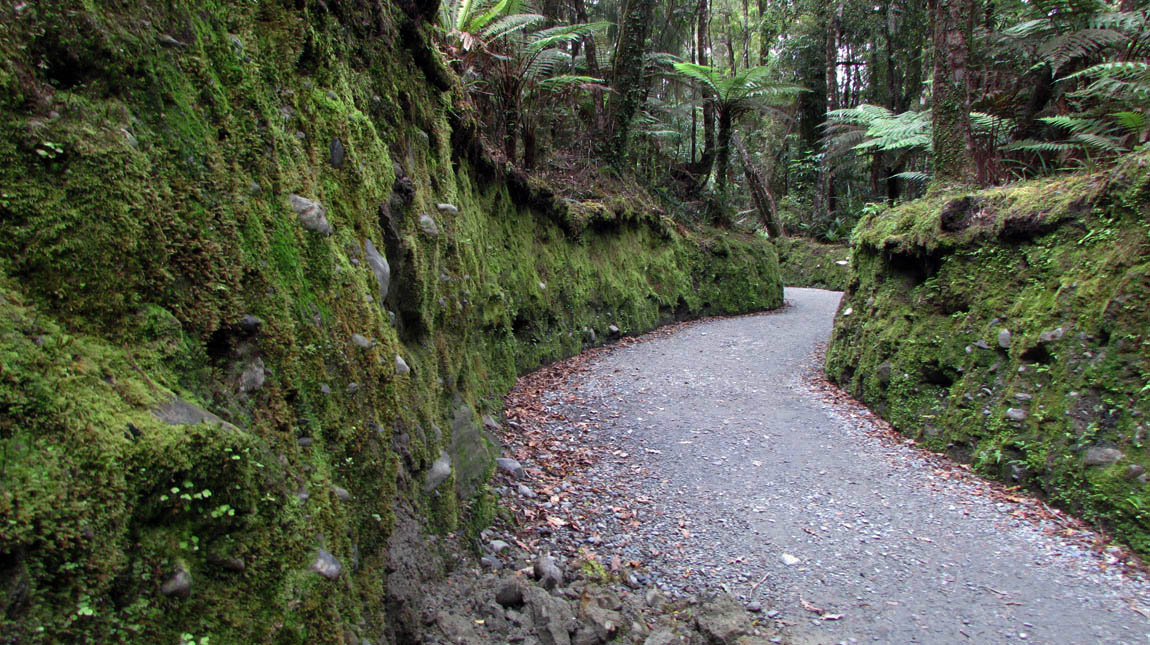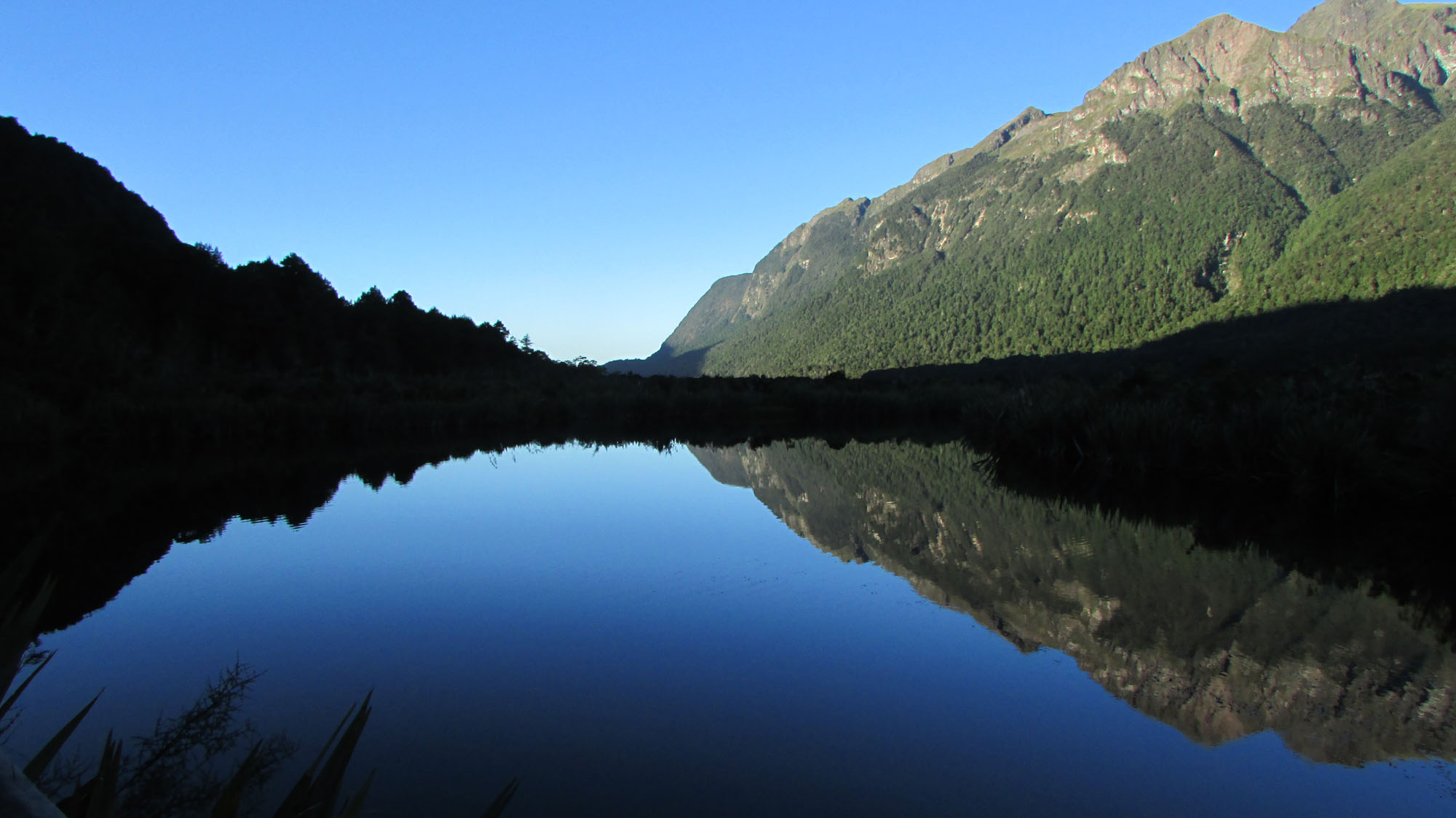 Mirror Lakes, right up the road from where I'm staying, is unlike anything I've ever seen before. A picture perfect reflection of the mountains in the incredibly clear water is a magical sight. Ducklings speed across the glassy surface chasing insects and black eels slither effortlessly in their underwater garden. Nature's minerals color this lake so beautifully, it makes you want to envelop yourself in it and drink it in until you're full.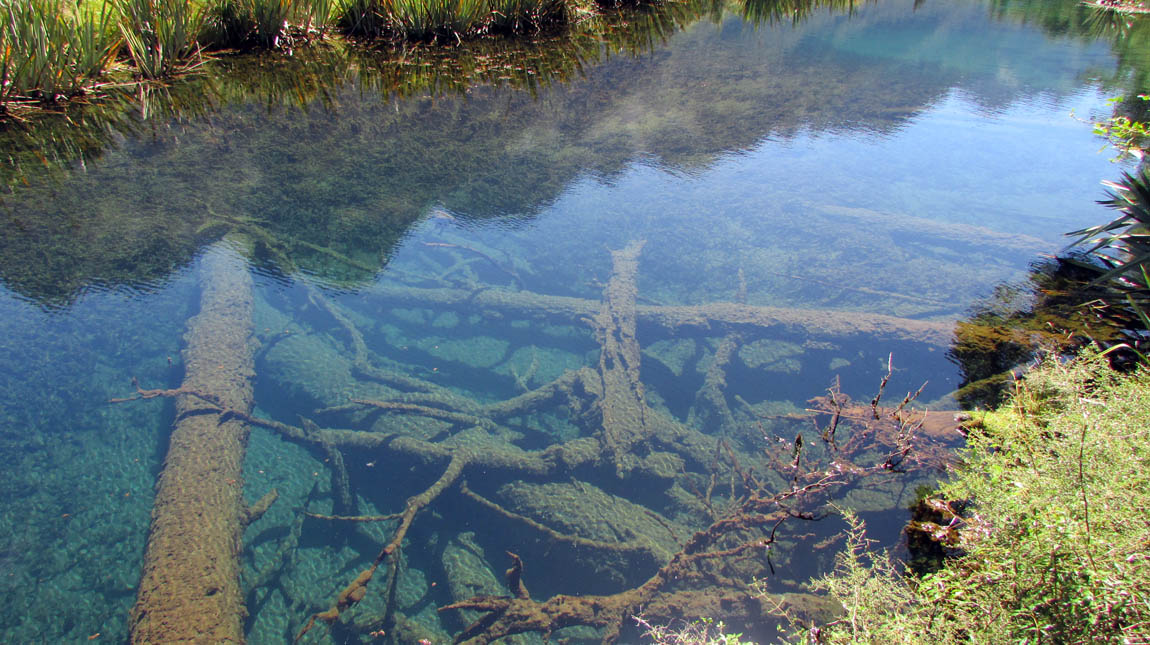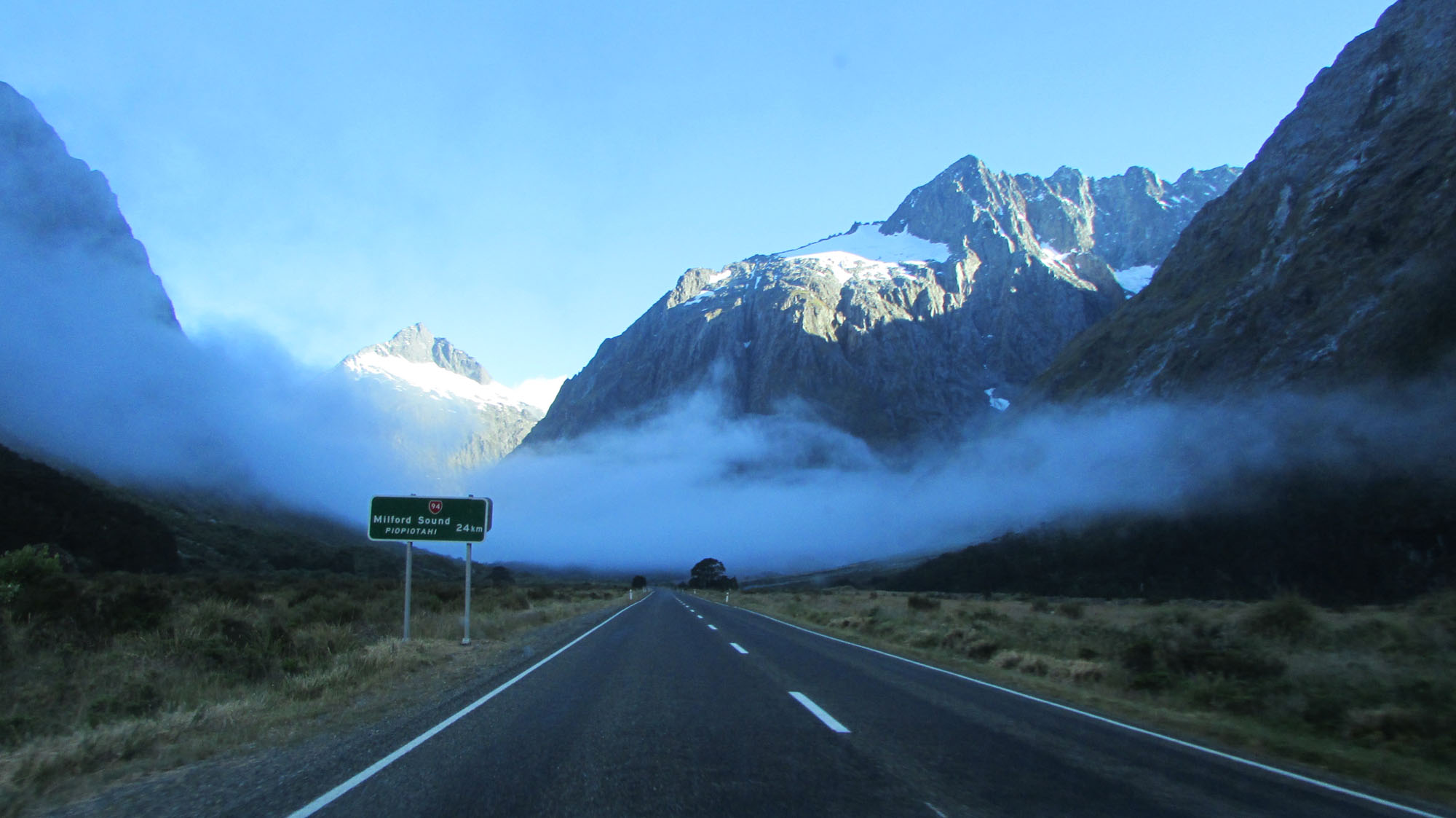 The road to Milford Sound has been touted as one of the top 10 drives in the world. I can absolutely say without hesitation that I've never been this impressed before. The sheer magnitude of the mountains and the ever changing weather brings this area alive. The views were delicious as the clouds looked like meringue forming soft peaks on the treetops far above. Cotton candy clouds lazily blew through at varying altitudes, dusting its sugar onto this sweet land.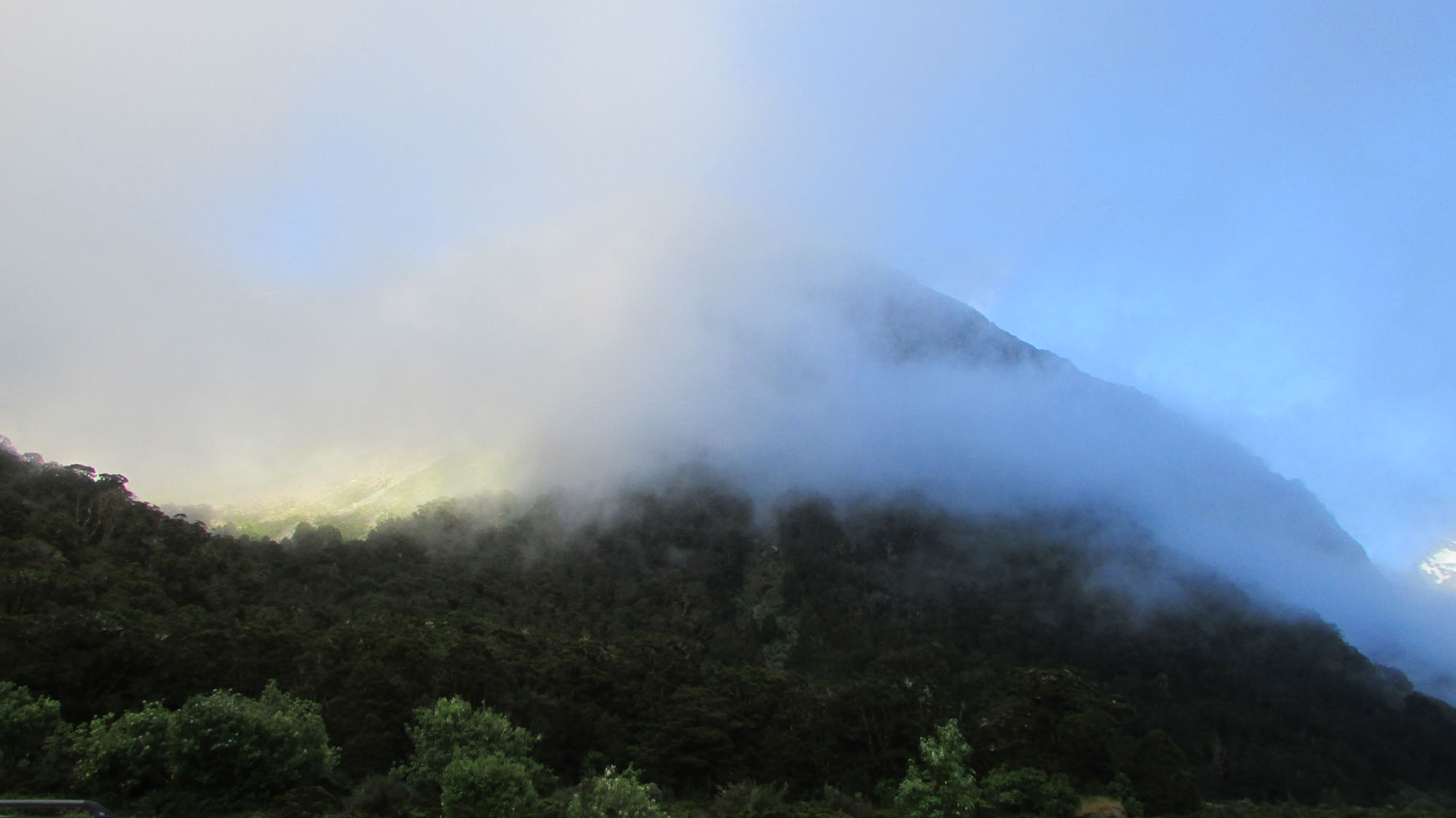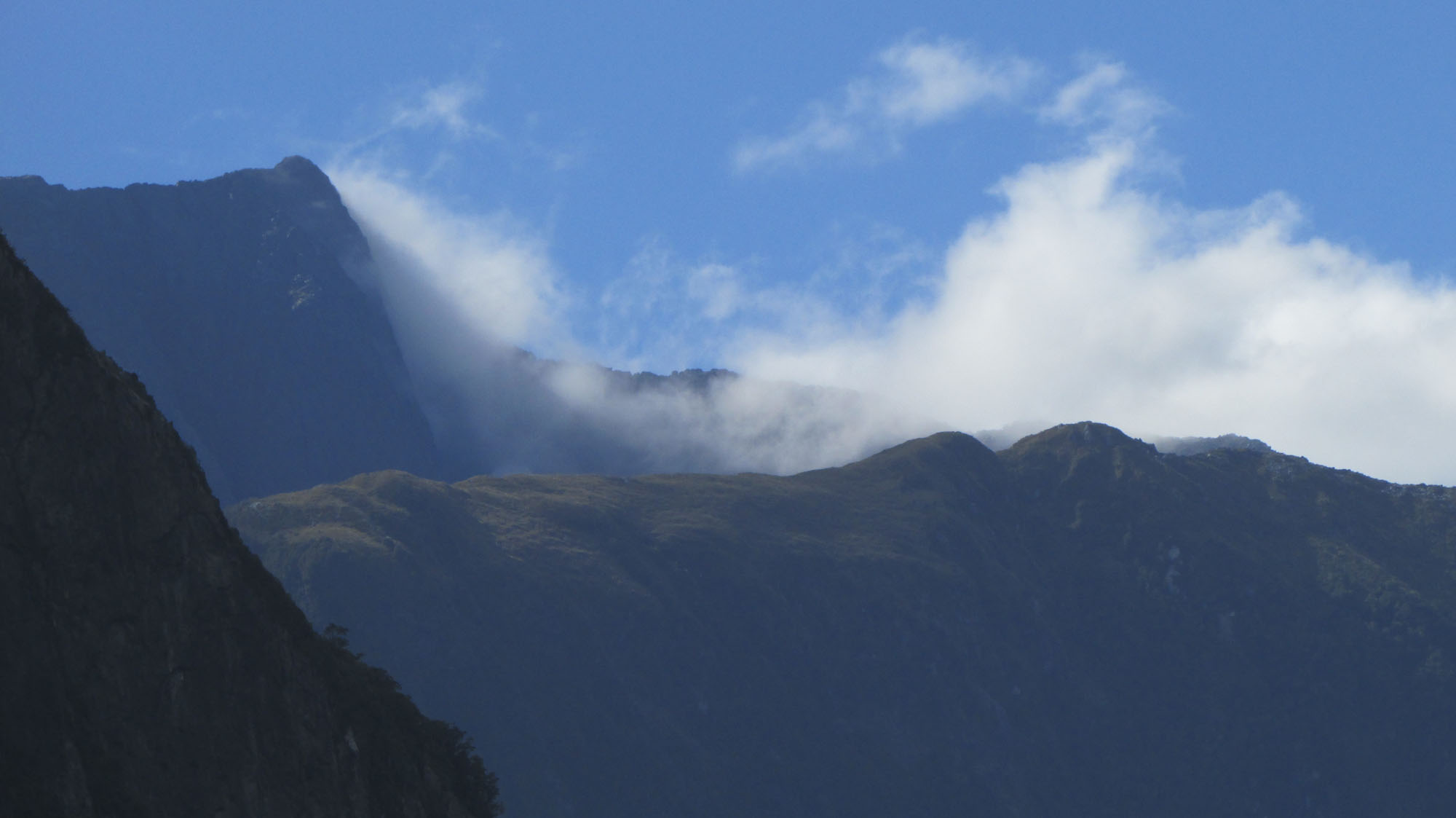 The squaking of Kea parrots from dark, moss covered trees helped wake the lazy land below. They look as if they've stepped right out of a paleontology book, with eons of experience embedded behind their intelligent eyes. Flying in a group to investigate the tourists at a nearby pull off, the heavy bodied birds bite off any exposed weather stripping on cars. People weren't sure exactly what to do; take photos of them or try to divert them from tearing up their vehicles.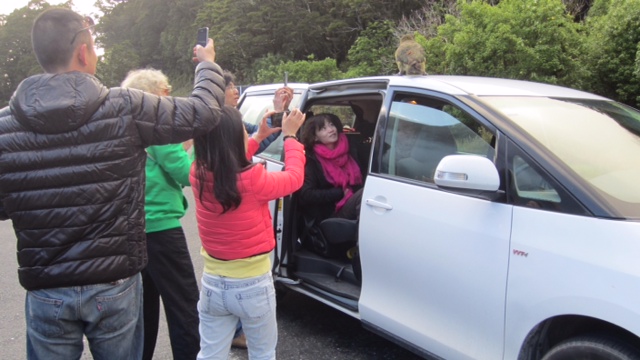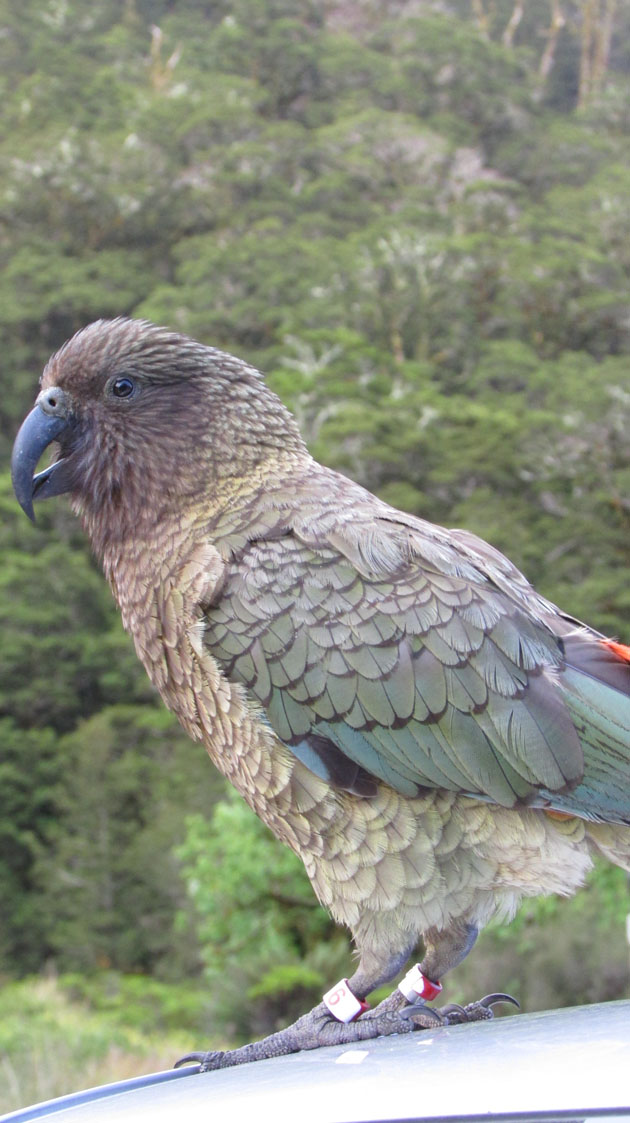 Continuing on the windy road to Milford Sound, one definitely wants to be the passenger and not the driver. With spots to pull off the road every few kilometers, you could spend hours exploring all of the trails, rivers and vistas. With seemingly hundreds of shades of green and more fern species than you ever thought possible, sensory overload is imminent. You can't take a bad picture here, nature just won't let you. It's as if it wants to be portrayed in the best light possible by everyone who visits. I can't imagine a bad word has ever been uttered about this place.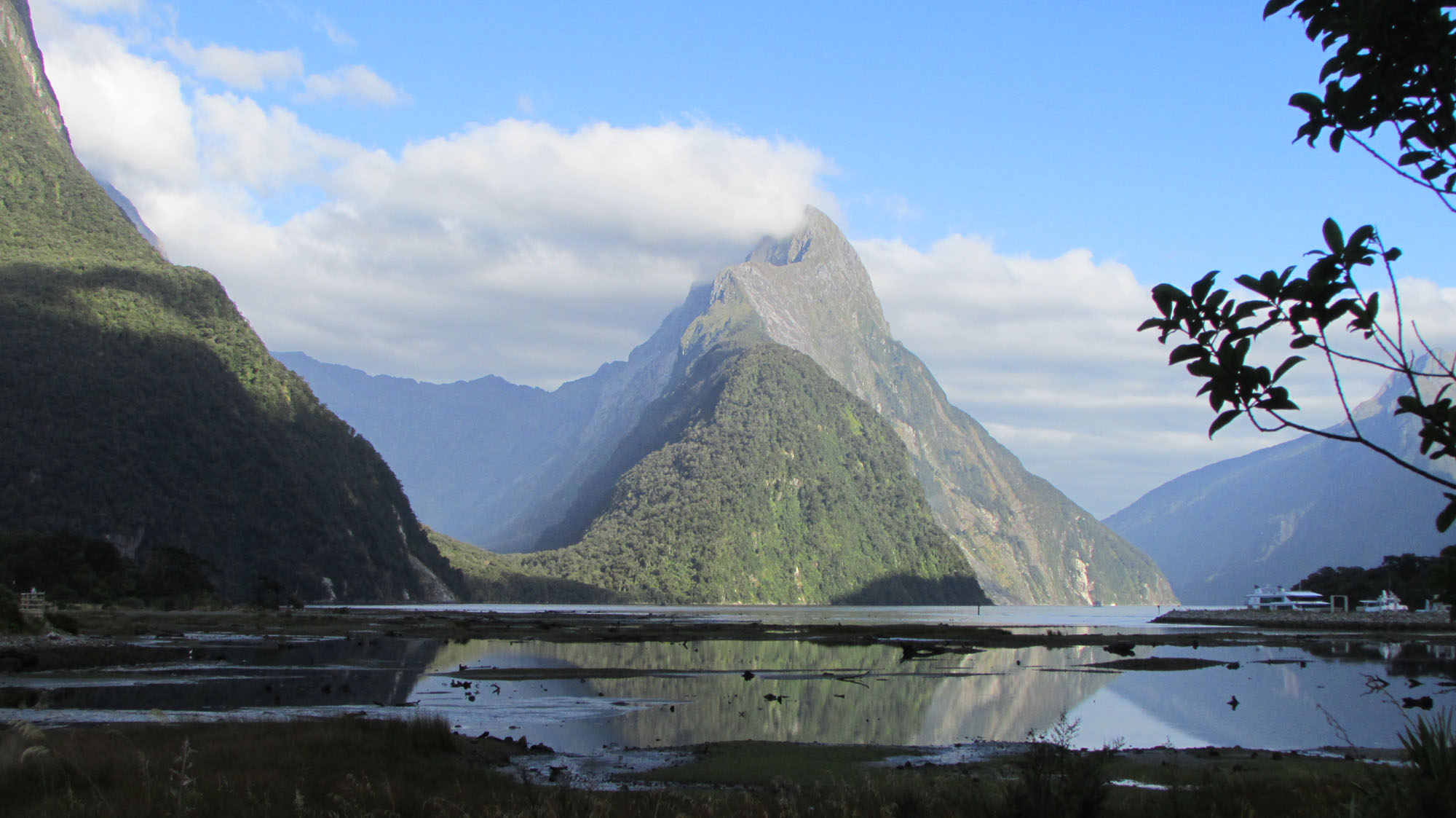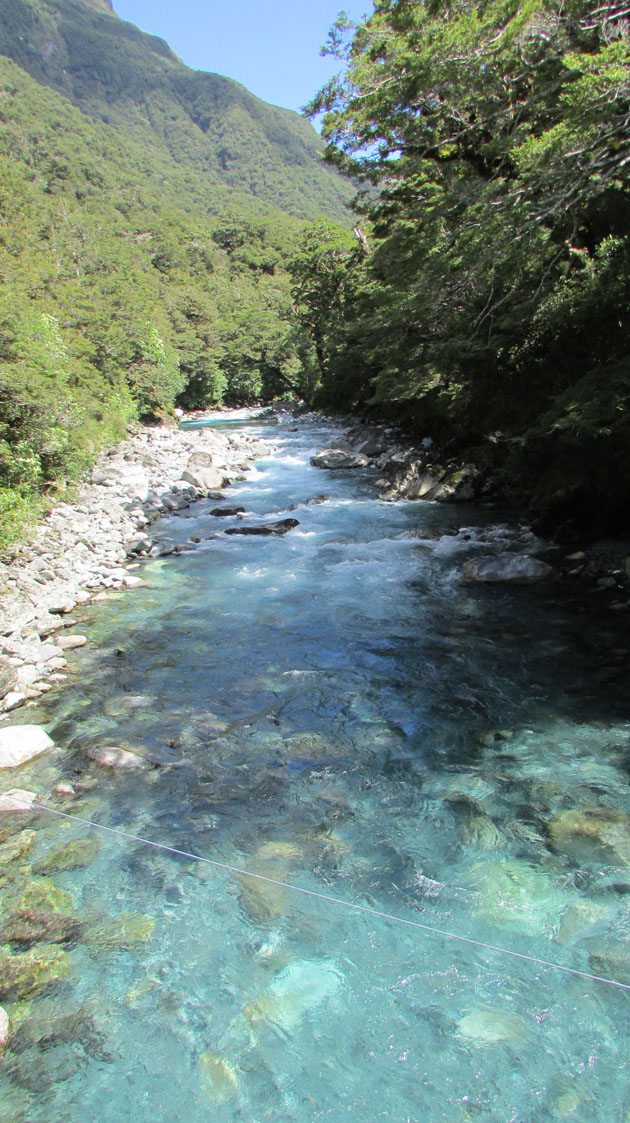 The Sound hasn't yet become crowded at 9:15 in the morning and for that, we are fortunate. We board our small boat and set off over calm waters seeing high waterfalls and seal colonies basking in the sun. Ever changing views are created by following along the rocky, mountainous walls. A welcoming lack of yachts and jet skis keeps this place pristine. The animals that live here are blessed; possibly taking for granted that this IS the place to be. I feel jealous but happy that we are both enjoying the same space.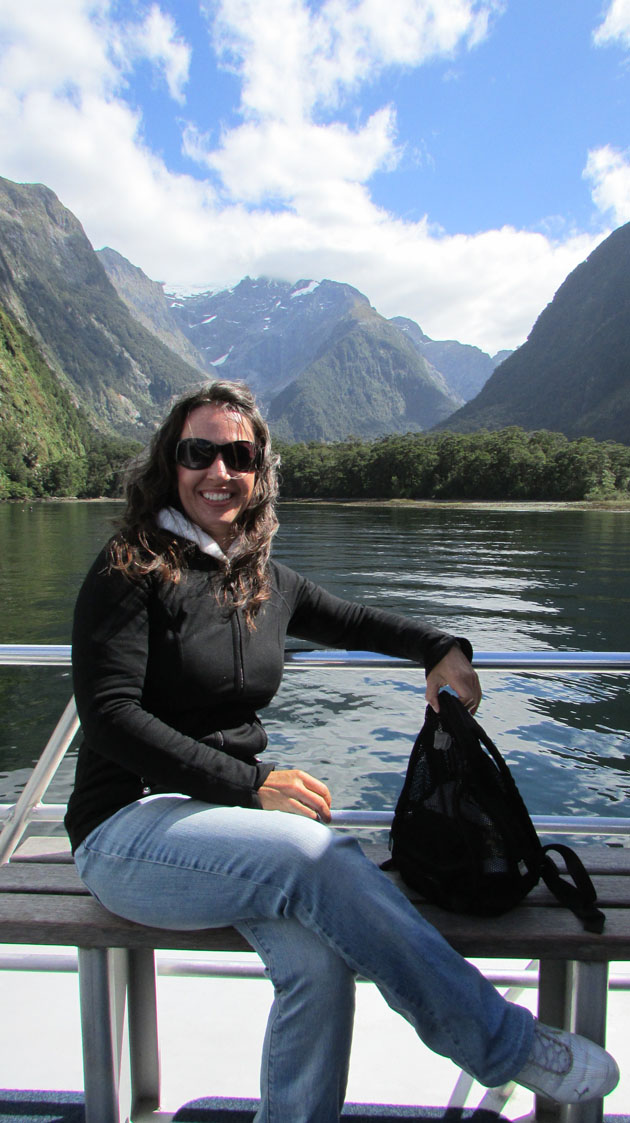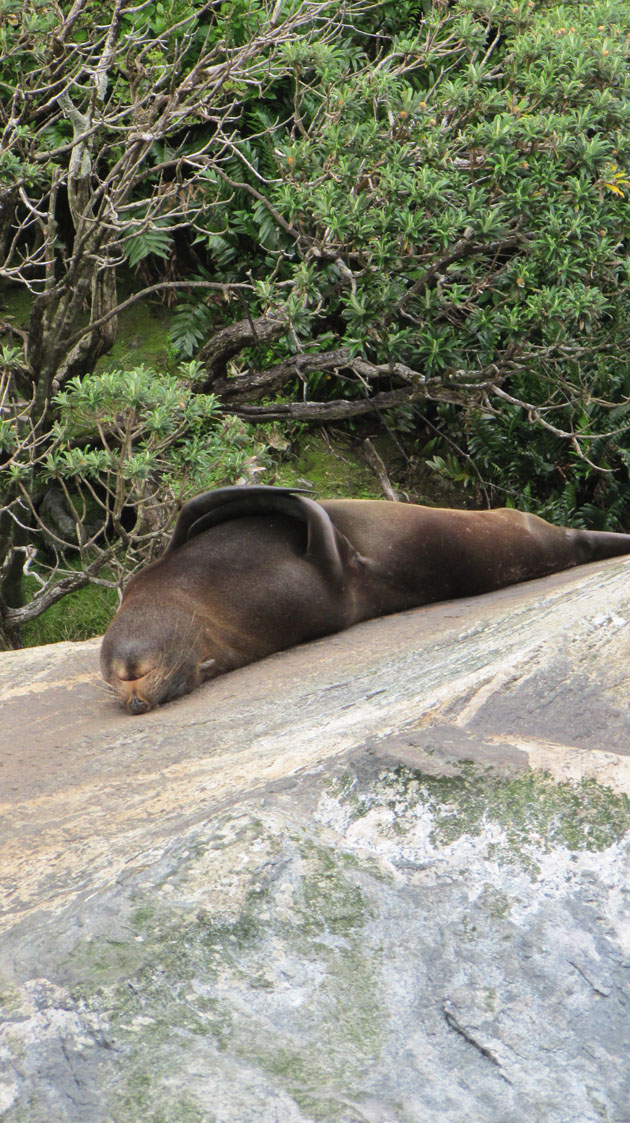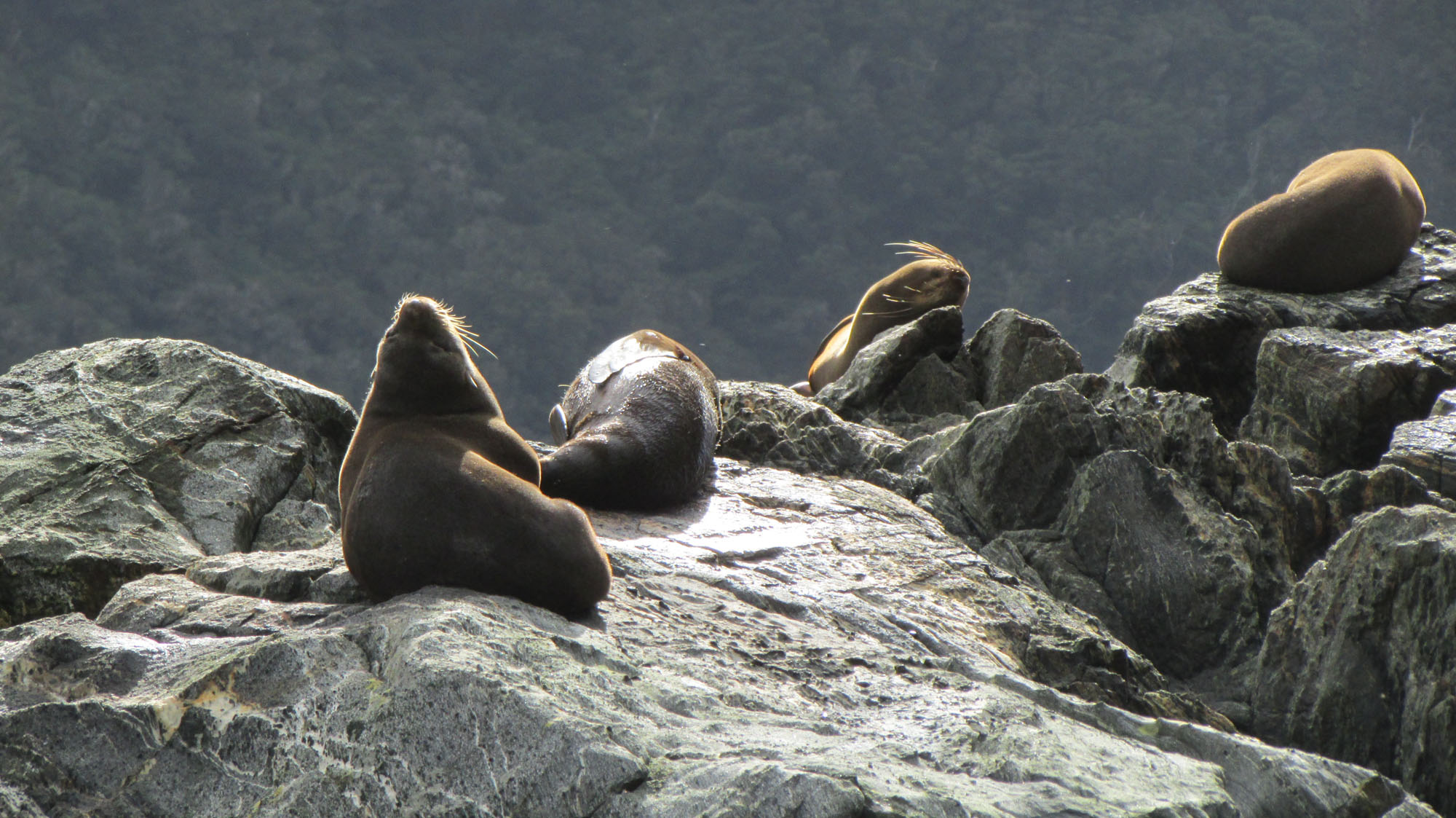 If there is such a thing as love and peace in this world, this place stores it in abundance. Perfectly rugged and beautiful, there is an aura here that you don't encounter often in your lifetime, if ever. It's hard to not be moved by this amazing locale and even harder to put into words the feeling one walks away with. I will never forget that some of the finest hours of my life were spent here, along with my mother and her husband. Thank you both for this incredible day.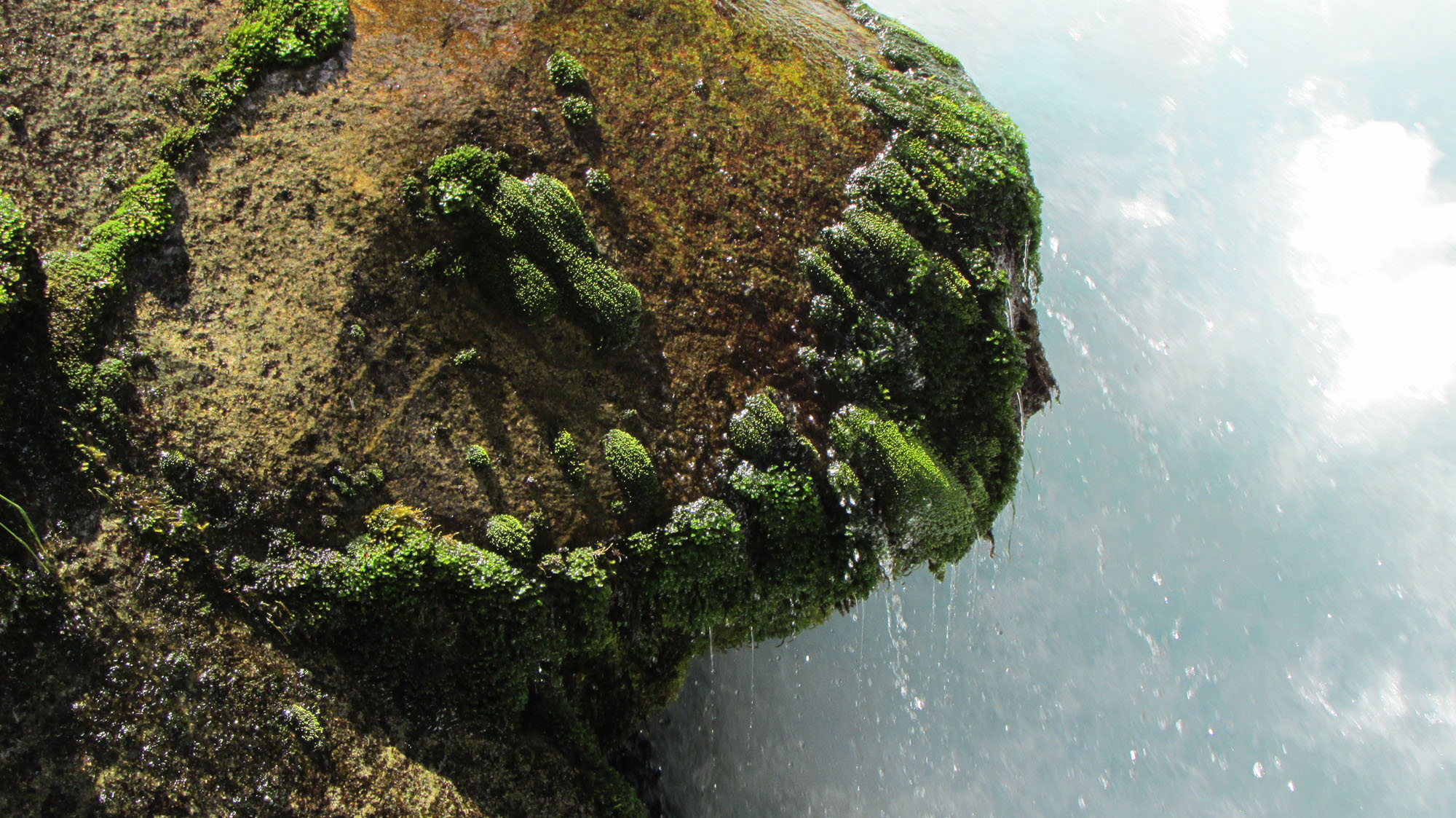 As they say, "Some of the best things in life aren't things," and this pristine piece of earth is the best example yet. Have you been to a place that made an impact on you? Share it in the comments section below!