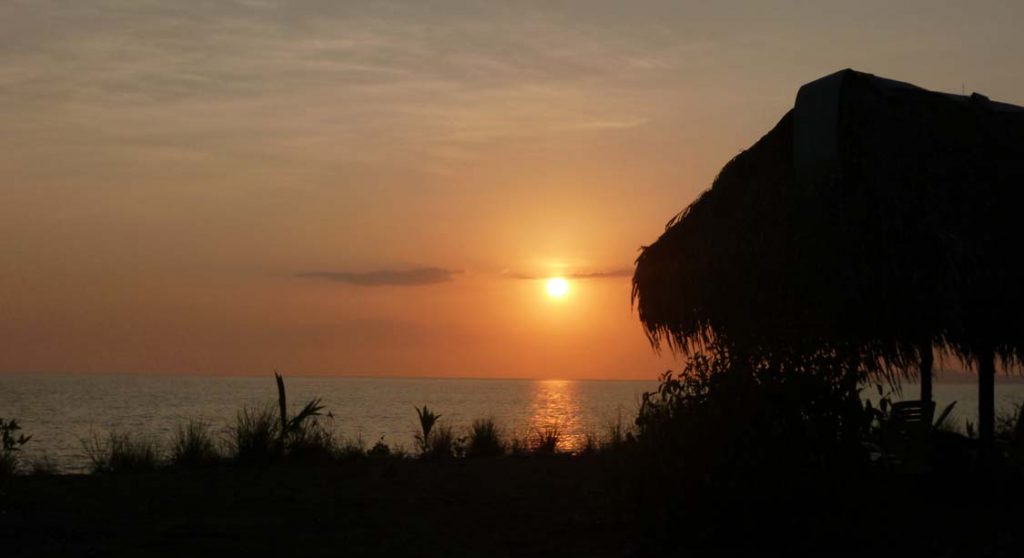 Jackie and I had the pleasure of doing a few days house sit for her friend who has a beautiful place on the beach.  It would be an understatement to say it was in the middle of nowhere.  The Azuero peninsula is a good 4 hour drive from El Valle with one and a half of those hours on a looooooong curvy stretch of road.  Two dogs in the car and five more awaiting us (plus a cat), we came 'home' to a large sprawling deck, a view of the pacific and the mountains with nobody in sight.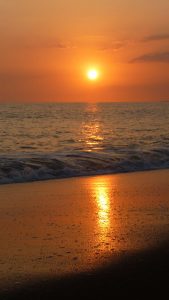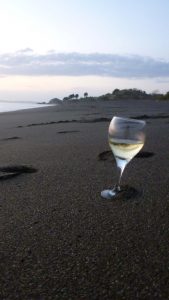 The black sandy beach beckoned us down to watch the huge sun slowly set, painting the sky different colors as it disappeared into the horizon.  It was wine thirty and we enjoyed the sound of the surf while sitting under the bohio in lounge chairs.  With no cell phone signal or internet, I was officially disconnected for the first time since Guyana.
I decided that friends can't let friends cook a steak on the stove, so I made a makeshift grill with cinder blocks and the grates from the gas grill.  Good enough to cook a couple of chicken breasts and some small marinated cuts of beef on.  It was a nice dinner overlooking the ocean while watching the sun go down.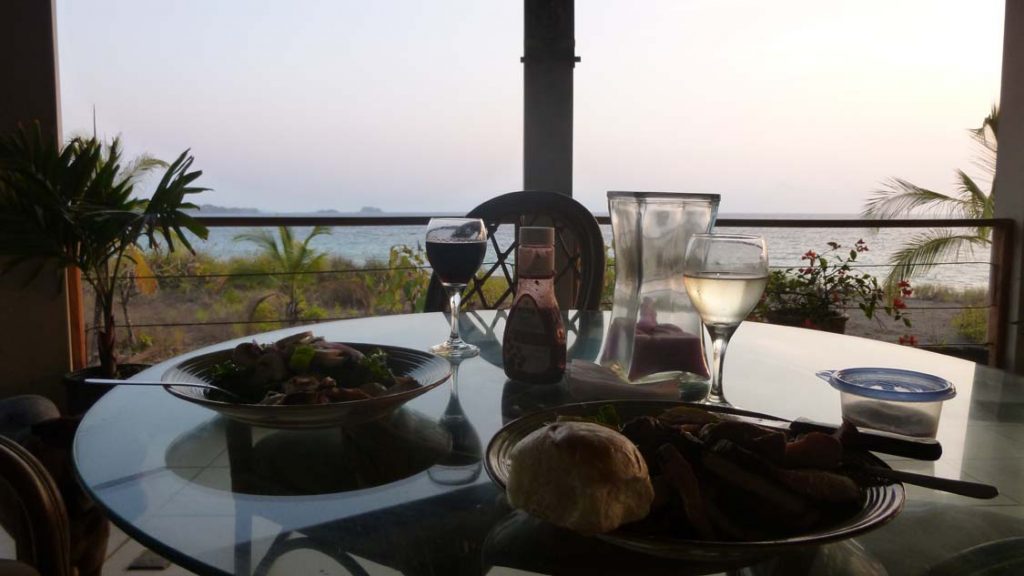 Days were spent on the beach combing for rocks and shells.  It was a black sand and pebble beach with rough hitting waves. I didn't dare get in past my calves.  I saw a total of three people on the beach during my whole stay.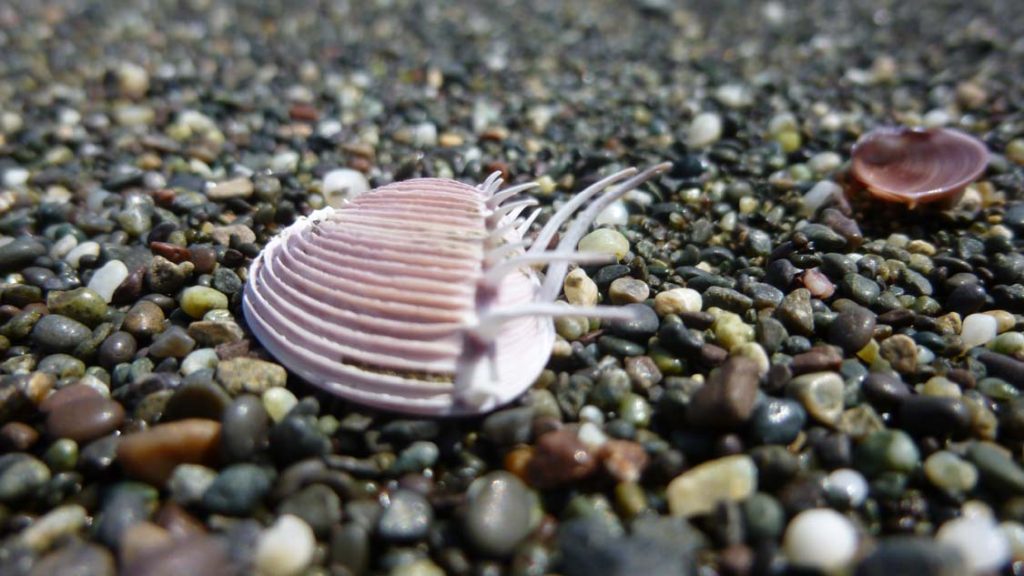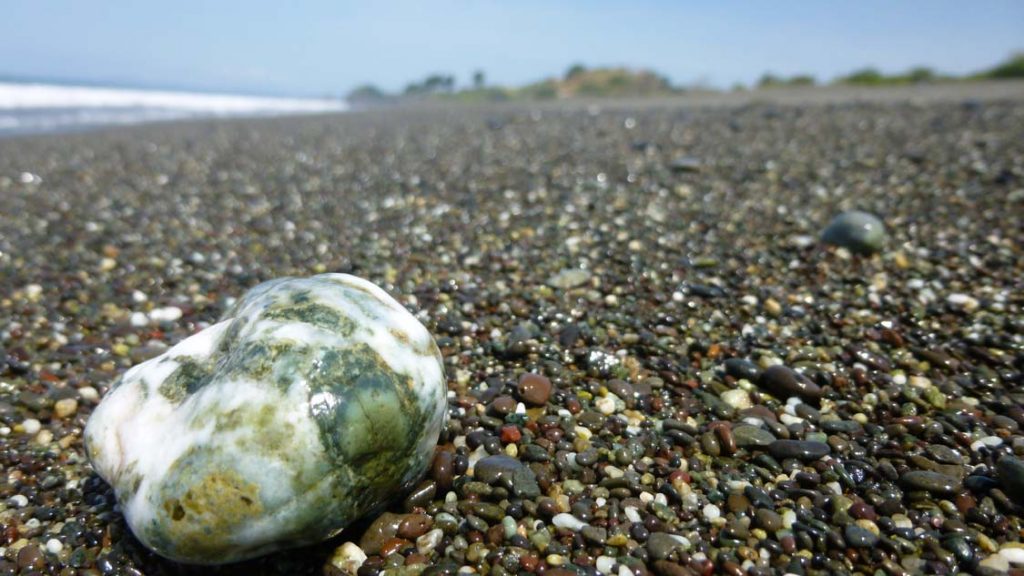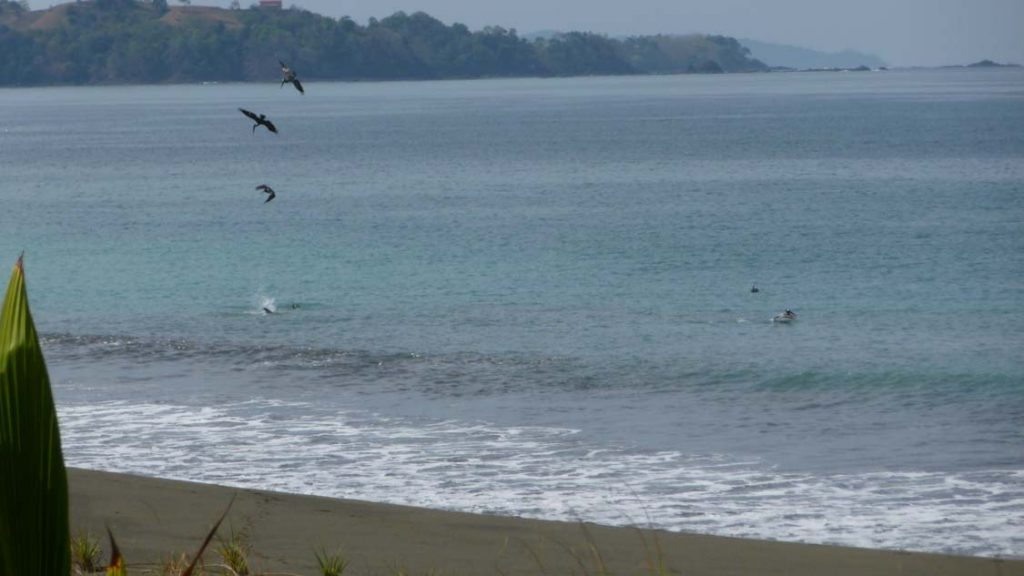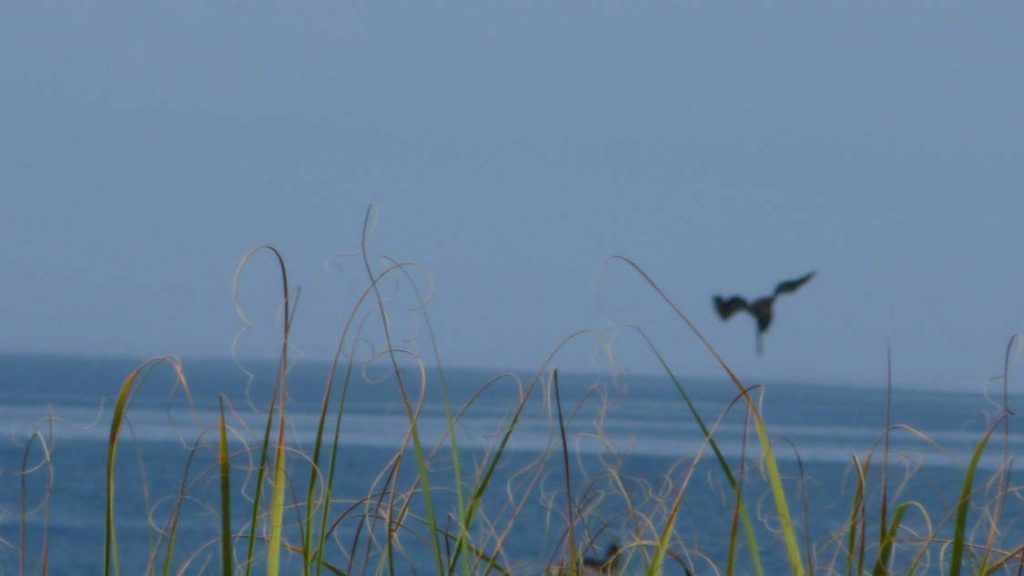 We went to another spot where the tide was out and the beach was huge.  The sand was soft but turned into quicksand at the edge of the water.  We didn't get in, needless to say.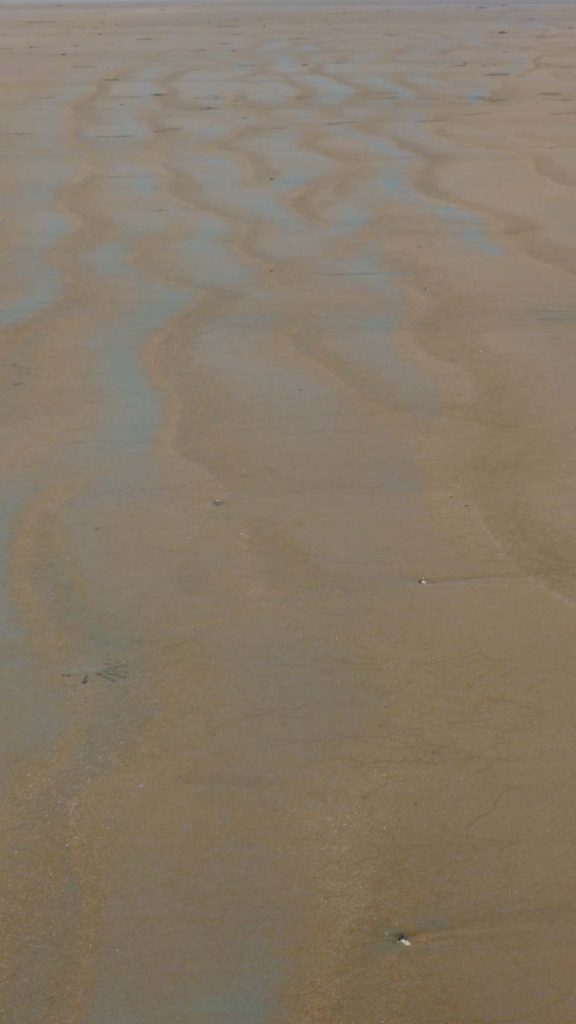 Jackie saw the head of a baby hammerhead on the beach.  Someone had apparently caught it and taken the body but left the head.  Of course I had to check it out and take the obligatory photo of teeth.   The beach had these stripes of blueish green deposits which made cool designs thanks to the tide.  There were big crabs in the water and neat rocks all different colors.  Bright red and orange, some that looked like turquoise and others a beautiful green.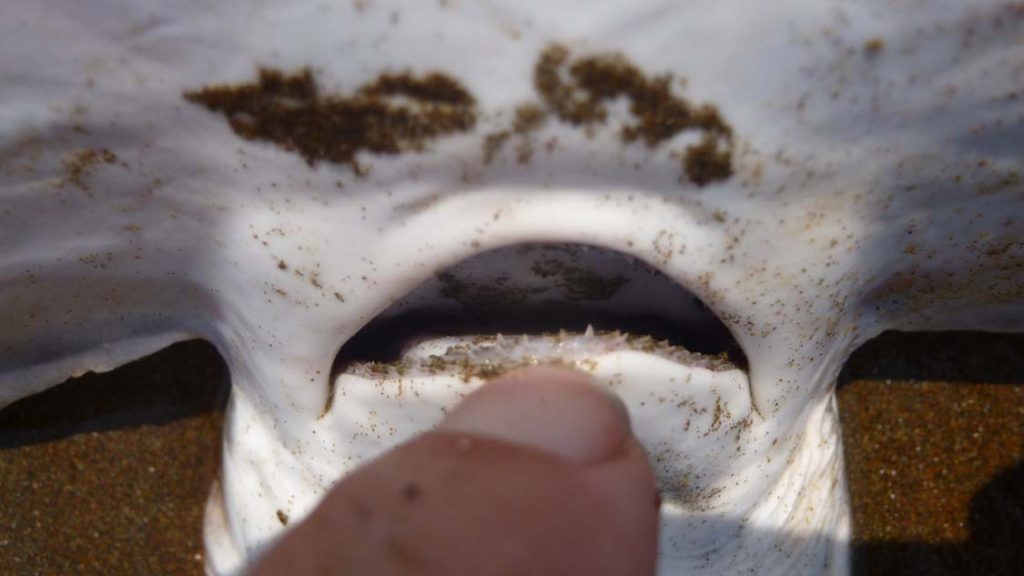 Cashews are in season now and the trees are plump with red, yellow and orange fruit.  They're amazing to witness.  Unfortunately, like almost everything else here they all come into season at once and you can never use all of them.  Although I'm not sure they are even harvested, there are so many.  If you recall from my time in CR, the cashew has a poisonous substance in it, so you can't just crack the nut open and eat it.  Such a shame.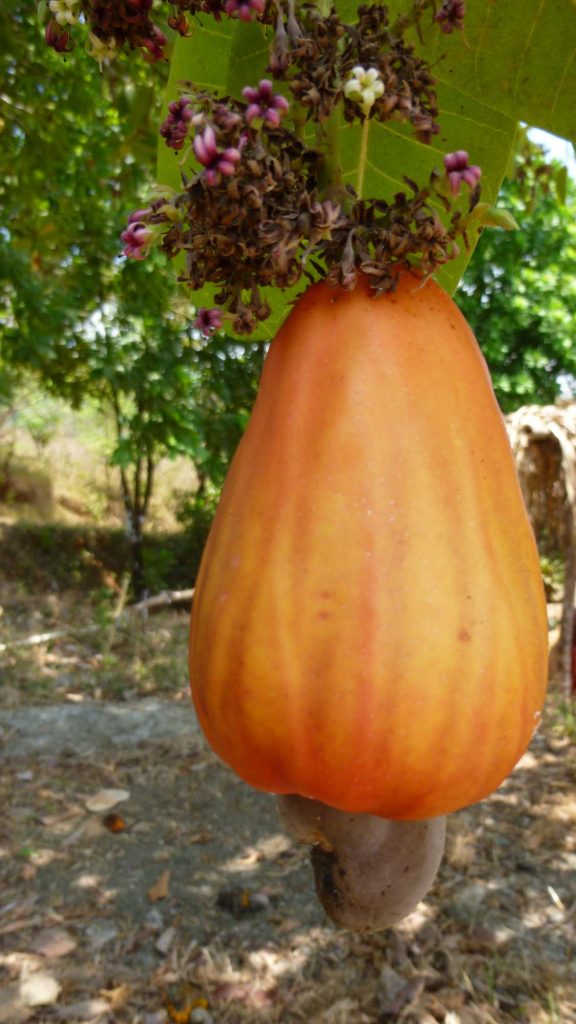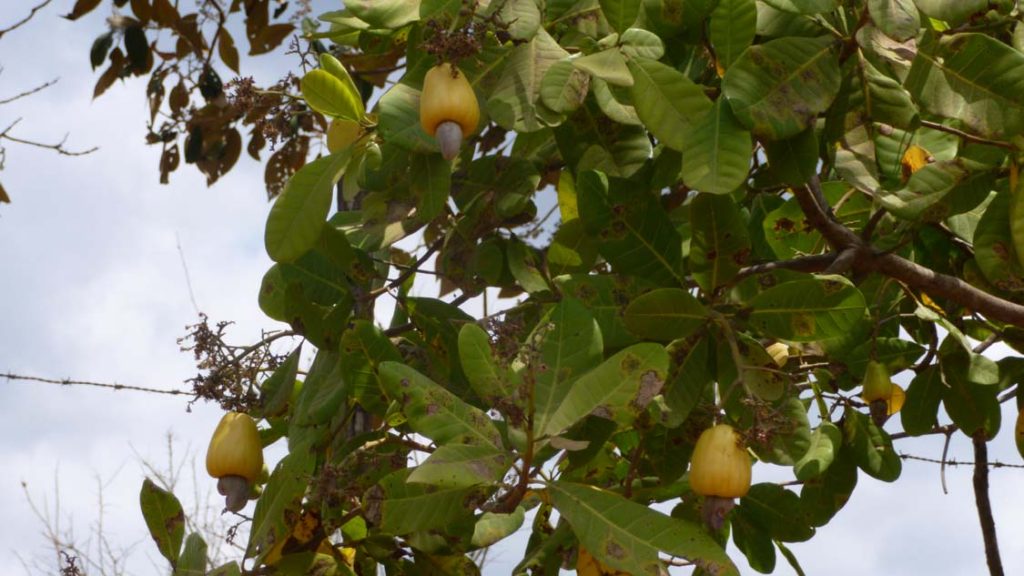 While driving to go check our email, I happened upon my old 82 Celica in a driveway.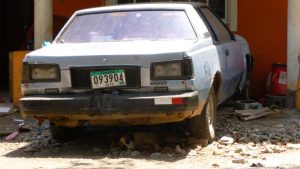 Of course I had to stop and take a picture.  I rarely saw them in the states, no less in Panama in a small town.  There are a LOT of old cars here, which I'm slowly collecting photos of to put together one of these days.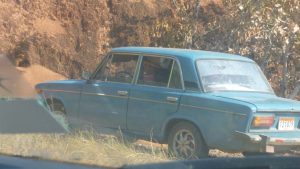 Jackie says this little 4 door blue car is a Russian Lada.  I have no idea what year it is, but she said you see a lot around here.  This is at least the fourth or fifth I've seen so far. 
It was interesting sitting seven dogs and a cat.  But overall, they were good and fun to witness so many personalities in one room.  Most all had an affinity for the beach, while one liked to lay under the bohio in the sand and stay there.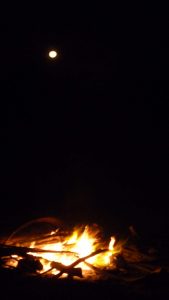 It was a nice place.  And who really cared in the end that the electricity and water didn't work for 17 hours?  We had a bonfire on the beach!  With the full moon above and the stars looking down on us from that silky black sky, you couldn't ask for much more.
Coming back to El Valle on Wednesday corresponded with the village holiday of St. San Jose.  Another big deal was that the president of Panama flew into El Valle to pick the numbers for the national lottery.  Later that night, a huge procession of very quiet people (about 500) marched down the street, with the Saint being carried on a platform.  Once they came back to the church, fireworks went off in a very impressive display.  They lasted for almost 15 minutes, a real treat.  Street vendors cooked meat on a stick and we each got one for 75 cents.  Dime gambling tables were set up and children stood in between the table and the gambler watching with awe.  Put your dime on a number and with a spin of the wheel, see if your number hits.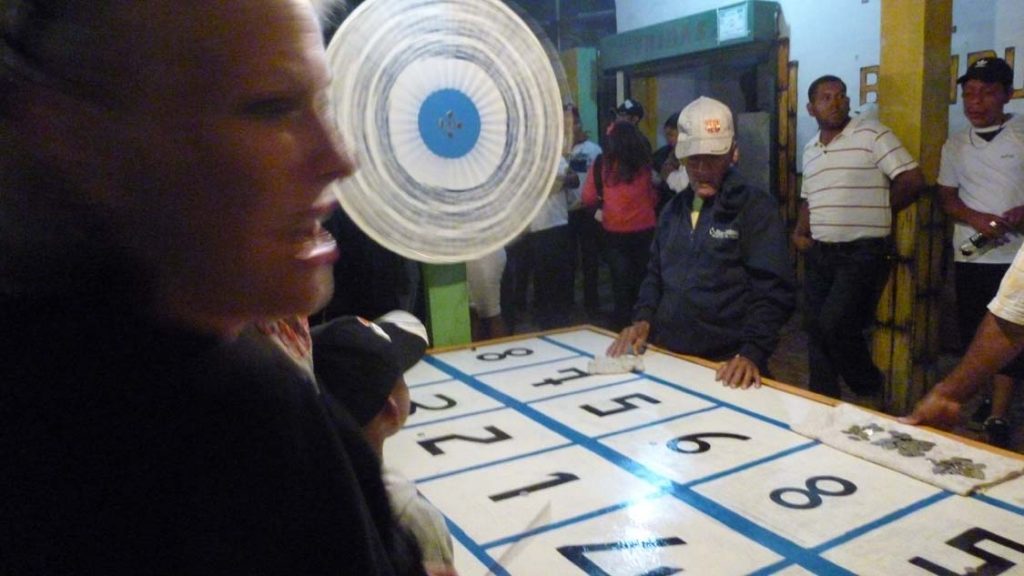 Jackie wanted to see this band play at a bar so she reserved a table for $10 to sit beside the stage, away from the standing and dancing folks.  Good choice.   The photo of the hallway leading to the bar really set the tone for the rest of the evening.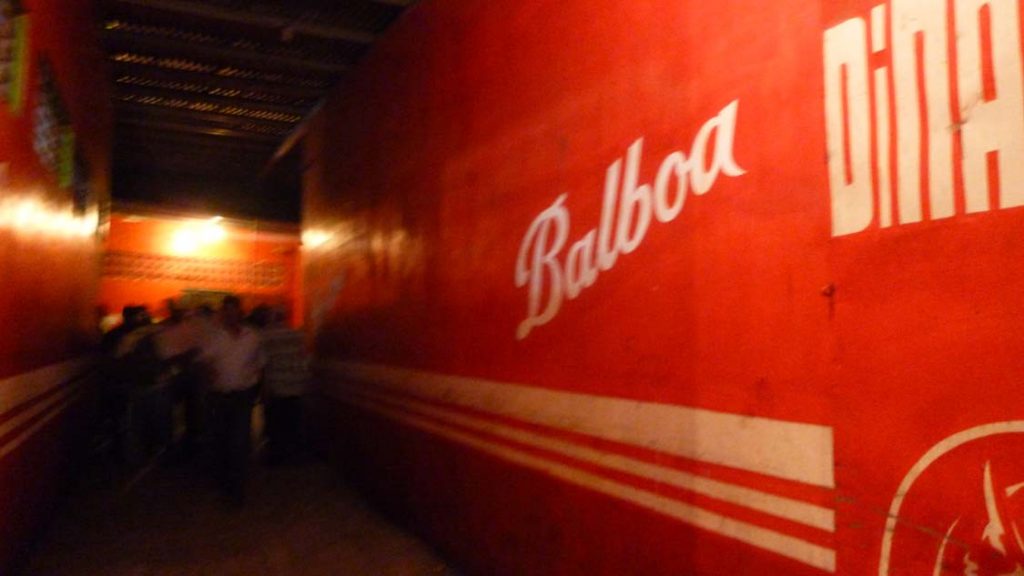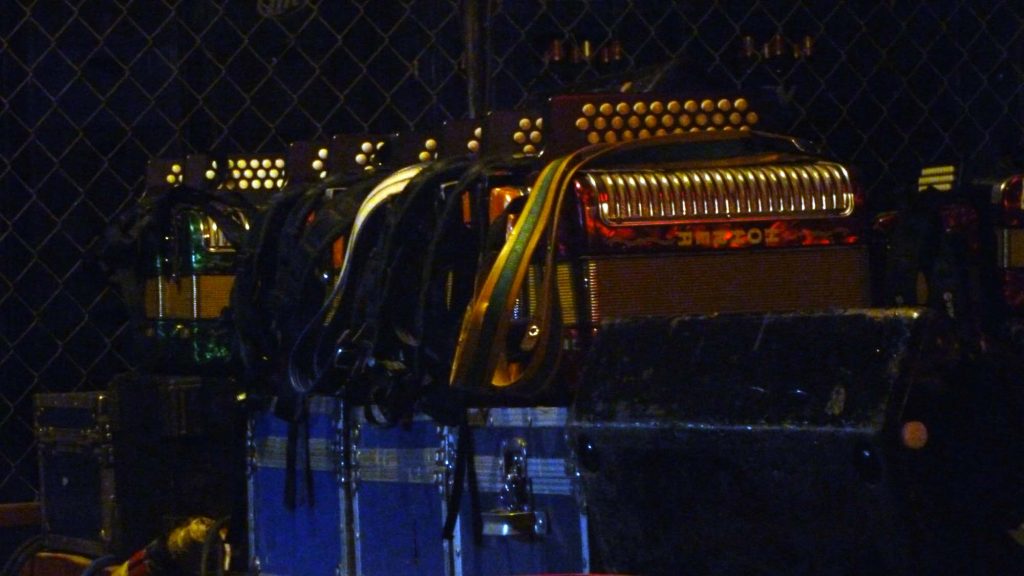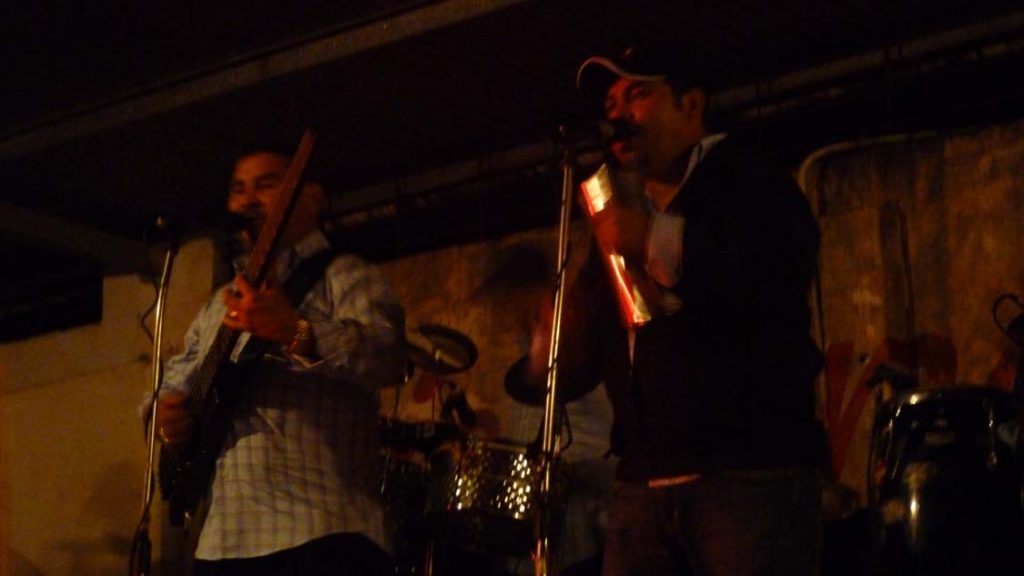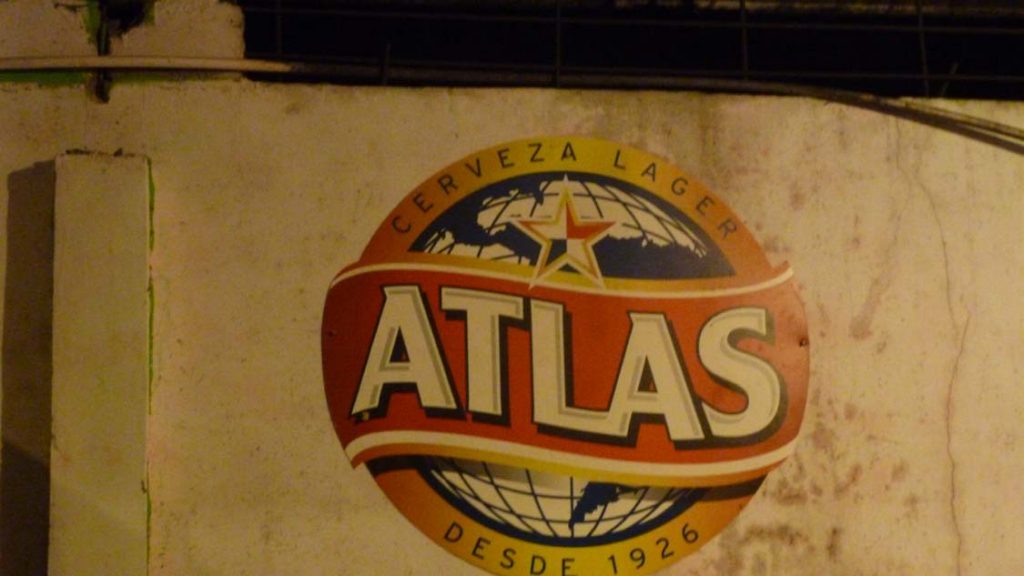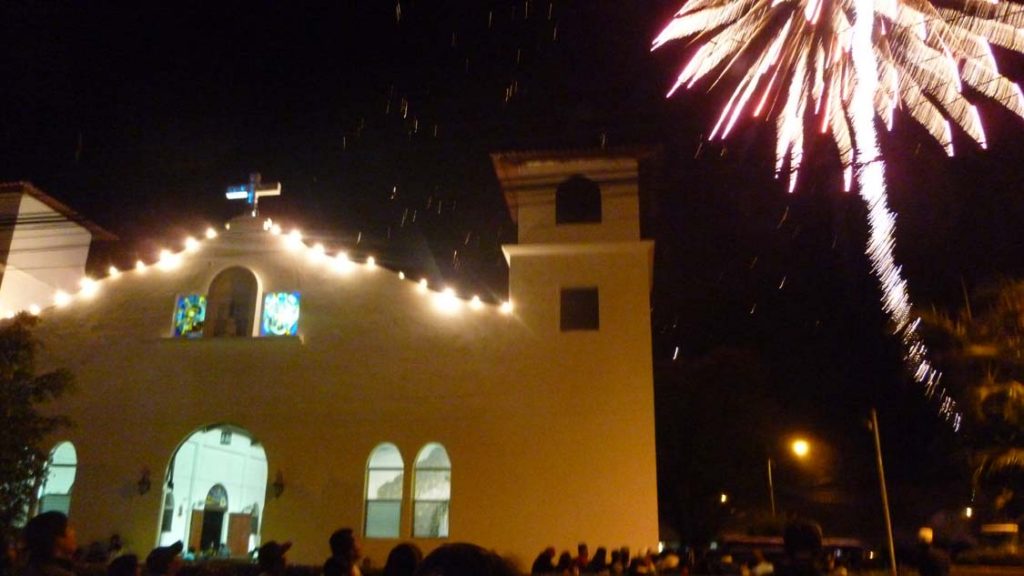 In butterfly news, my little morphos are growing up (again)!  They are now starting to pupate (turn into chrysalis) so I'm proud to say I've been successful at raising them, the ultimate test will be to make sure they turn into butterflies.  I'll keep you posted.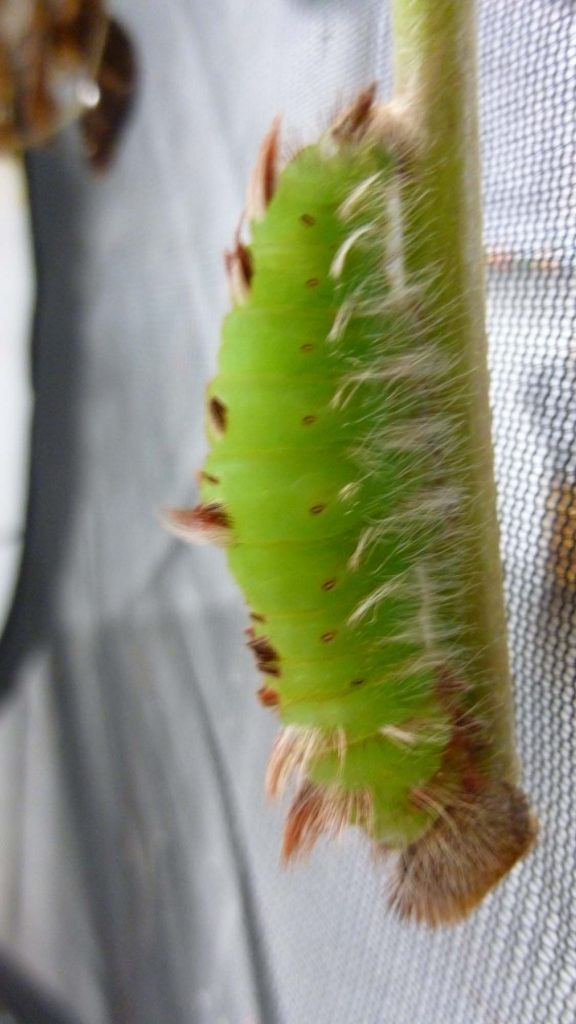 I saw my caligo's today too and they've changed color from green to brown.  Weirdos.