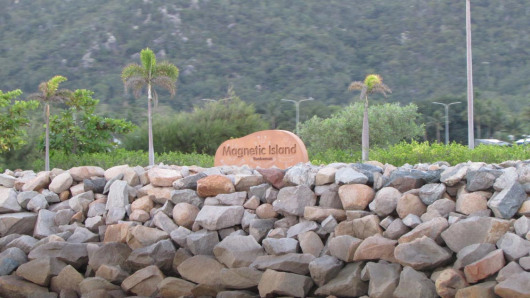 After a short stint in Cairns, I headed a few hours south to Magnetic Island to do a helpx. I met up with a super nice couple who have their own businesses. Joan has a nice boutique shop called Koko Blue near the ferry terminal and Colin has a Hop on Hop off bus tour that takes people around the island and talks about the history and wildlife. He took me out on it my first day here and I really enjoyed it. The island is about 52 square km with 27 square km of that being protected national park land. There are many species of birds here (I often see white cockatoos flying over in many pairs) and allegedly about 800 koalas live here as well (haven't seen one yet). As for the ocean critters, there are blue marlin, black marlin, sail fish, mackerel, wahoo, tuna and of course sharks. I saw some cute blue spotted stingrays in the shallows at Geoffrey Bay yesterday.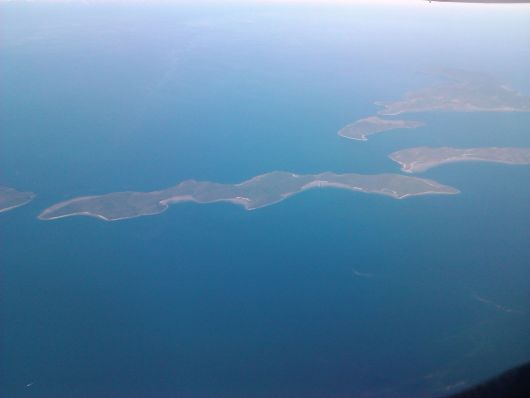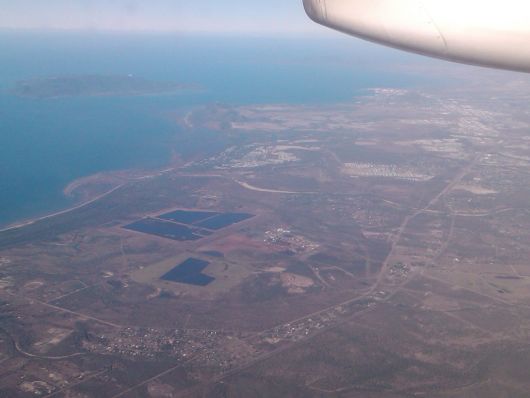 I'm living in Joan and Col's nice Queenslander home on a quiet street, just a 7 minute walk to the beach at Nelly Bay. These homes are built up high to catch the breeze and usually have a wrap around verandah and is a fully open house with super high ceilings. It's never been hot in here, although we are heading into winter. The nights can get a bit chilly but refreshing…perfect weather to sleep in. The curlews often wake me up during the night with their blood curdling screams. Cute guys with big eyes! Ever so slightly annoying when you're sleeping though.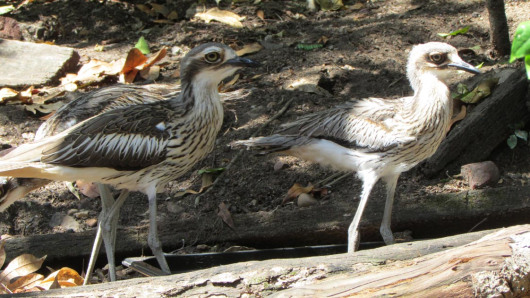 Maggie Island, as I had mentioned before, was named by Captain cook 200 years ago and 1 day before my birthday, "Magnetical Isle" due to the compass on his ship doing strange things as he passed by the island. Nothing has been proven to suggest the cause of his failure came from the island, but nevertheless, the name stuck. It's a beautiful place, with only about 2000 permanent residents. It's big enough to not feel trapped and has 2 grocery stores (both a bit over priced as one would imagine). The beaches are clean, hardly anyone on them and lined with trees for shade if you want it.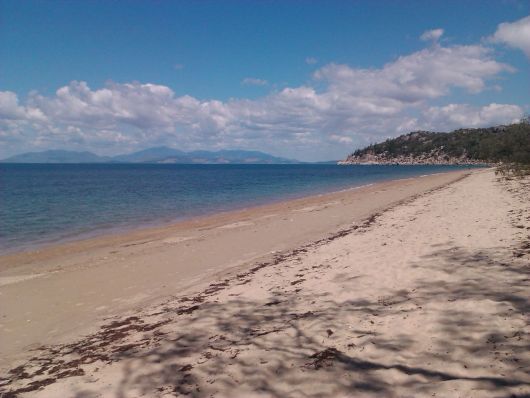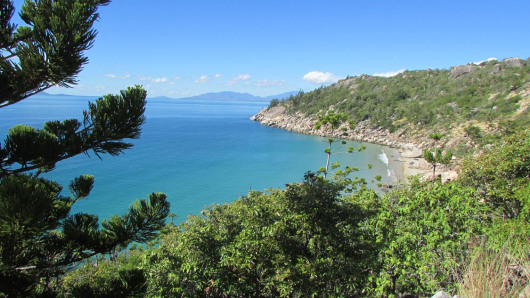 There are quite a few bays here, one of the busier is Horseshoe Bay where they have a stinger net out during the season. They drag a net through the water (outside of the net, of course) and when none show up for 5 days they say the season has ended. I've gotten stung by something each time I go in, but I don't think they were jellies. The pain subsided quickly.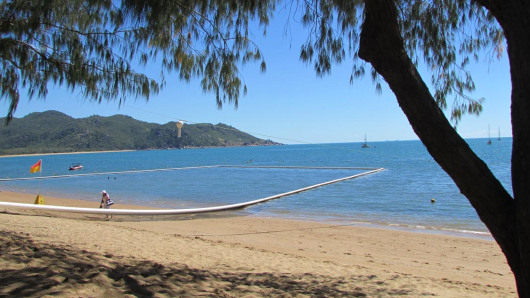 There are rock wallabies here and at one spot near Geoffrey Bay you can feed them, then head over to the wall and look down on the colorful fish that are in a protected area. You can snorkel here and there are buoys that show you where things of interest are. God forbid you go further out to the orange buoys…those have shark bait on them. Don't ask me why they do that…seems strange to have them so close to the snorkelers.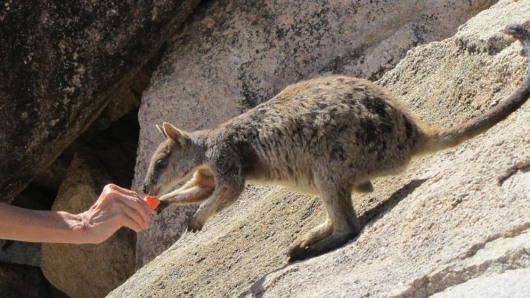 During the bus tour we went to this magnificent little patch of forest and was surprised to see thousands of blue tiger butterflies doing their thing. I don't think I've seen this many in the wild at once…EVER. It must have been breeding season. I couldn't stop long enough to check for eggs on leaves/vines, but I'm sure they were there.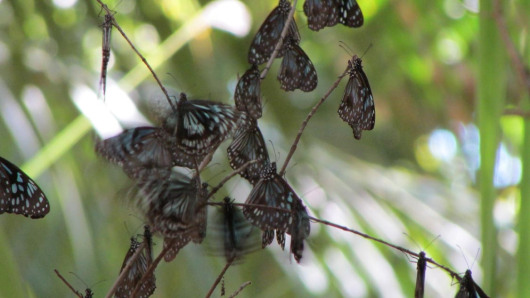 On the same path were these tiny lizards who would flick the end of their tails at you.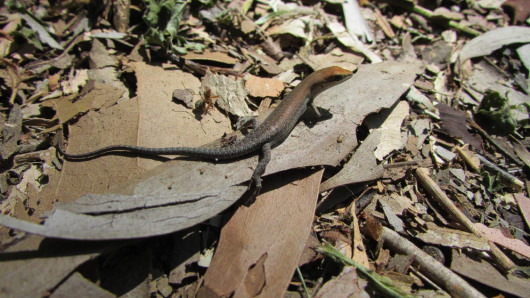 We drove around a neighborhood and saw a couple of neat houses. This one, a grand Queenslander style newly built.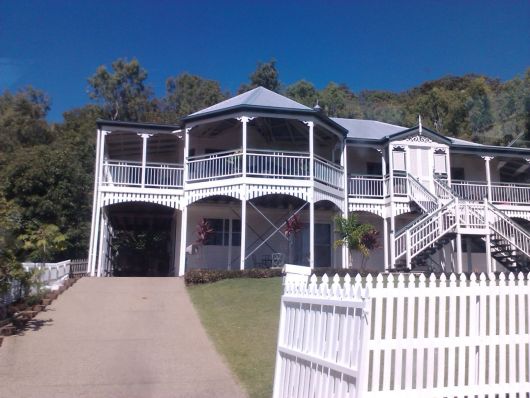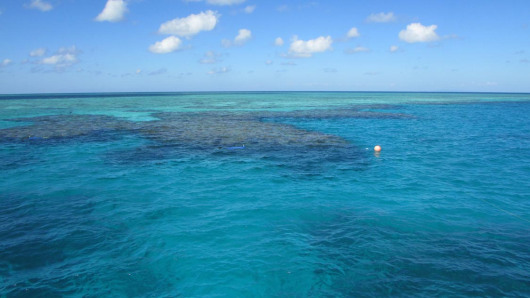 The highlight of my day was going out to the reef again. This time with Adrenalin out of Townsville, on a smaller boat with a fraction of the people on it and to a reef were you couldn't see any other boats in sight! It was so beautiful out there and we spent a good 5 hours in this one spot. The time flew by. After lunch, I went back in and to my surprise was surrounded by about 50 small black cuttlefish! They were very sweet and didn't float away from me. We got comfortable enough with each other that the group turned into 100 and we all kept our eyes on one another. Some were within arms length from me and others below me, some to the side…they were EVERYWHERE! It was such a thrill to see these little families. The smallest was 2 inches and the mom and pop were about 5 1/2 inches. Their chromatophores were doing their thing, changing color from dark to light as they would sometimes speed off. Often, it reminded me of the pattern on the back of a hummingbird.  I'm so happy I got to see them, after so many cuttlebones on the beaches 🙁  Unfortunately there were no cameras to rent on board and I really could've used one today.
There were nurseries of tiny fish hovering by their parents; the coral was healthy and colorful; there were midnight blue starfish scattered around and electric blue fish that looked like they had just been painted. It was a fantastic day, the weather was perfect and the sea was calm. It's amazing to be swimming in mother nature's aquarium, one simply has to come and do it in person instead of opting for a TV show about it. My suggestion would be to get away from the crowds, no matter the cost!