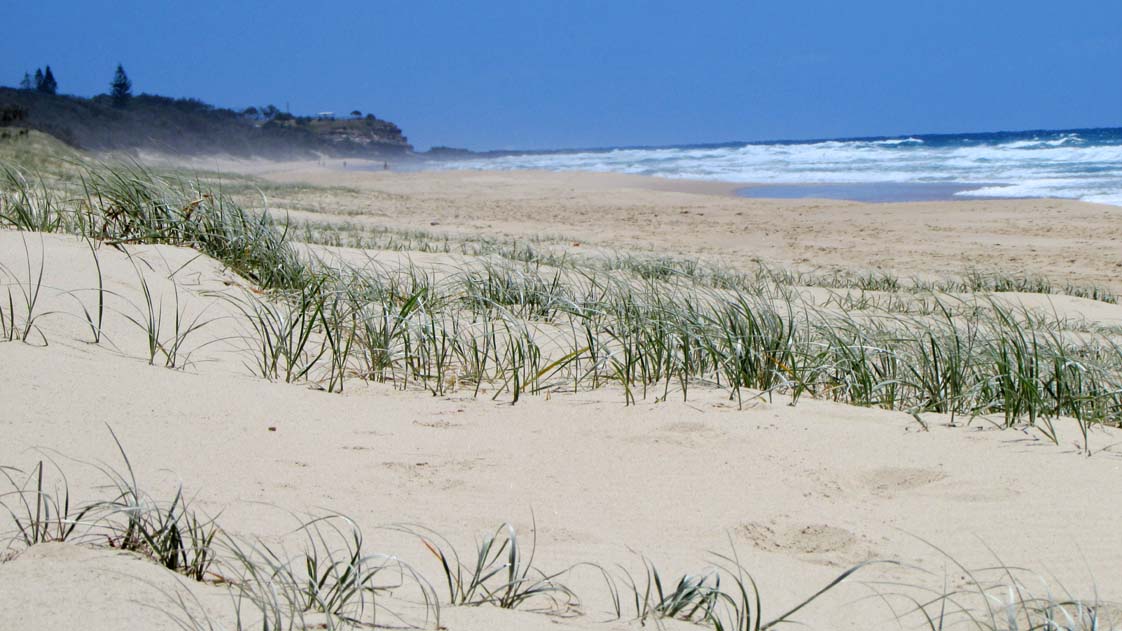 Here's the spot I hang out everyday on the Sunshine Coast. Only a handful of people walk by and I feel totally spoiled being here. I arrived in Mount Coolum, Queensland, Australia last week in order to get some beach time in. Wow…Australia is very cool so far. I saw my first goanna lizard coming back from the beach the other day. It was about four and a half feet long with white spots on its chunky black body. Further research has now proven that goannas and even iguanas do have venom glands which reinforces my belief about garter snakes being mildly venomous too.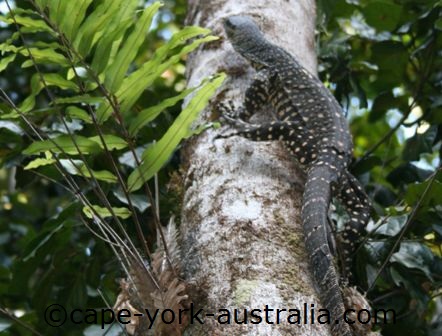 I will have to curb my enthusiasm for picking up snakes here. Note to self: avoid any brown harmless looking snakes. I've checked into it and honestly they don't look that threatening which is the scary part. And some of the most deadly ones are usually brown.
I also came across a baby man-o-war on the beach and tons of cuttlebones. After looking into it, the bones can typically tell you how the poor cuttlefish died. Some have peck marks from birds, others have different teeth marks in them from fish or dolphin. I've never seen ANY on a beach before so it's interesting to see so many here.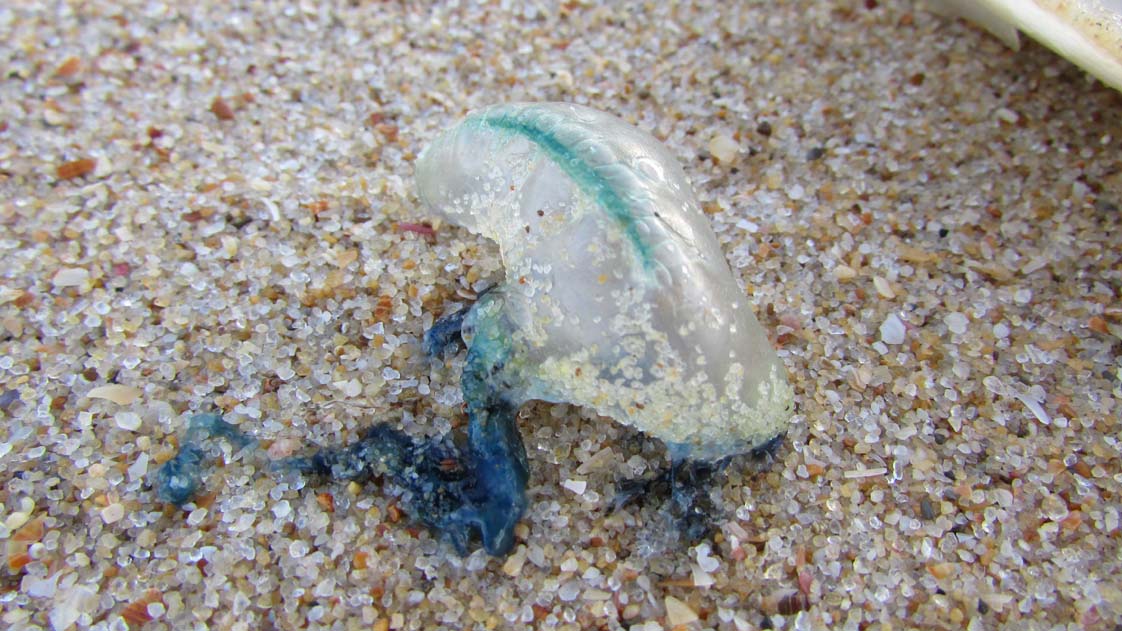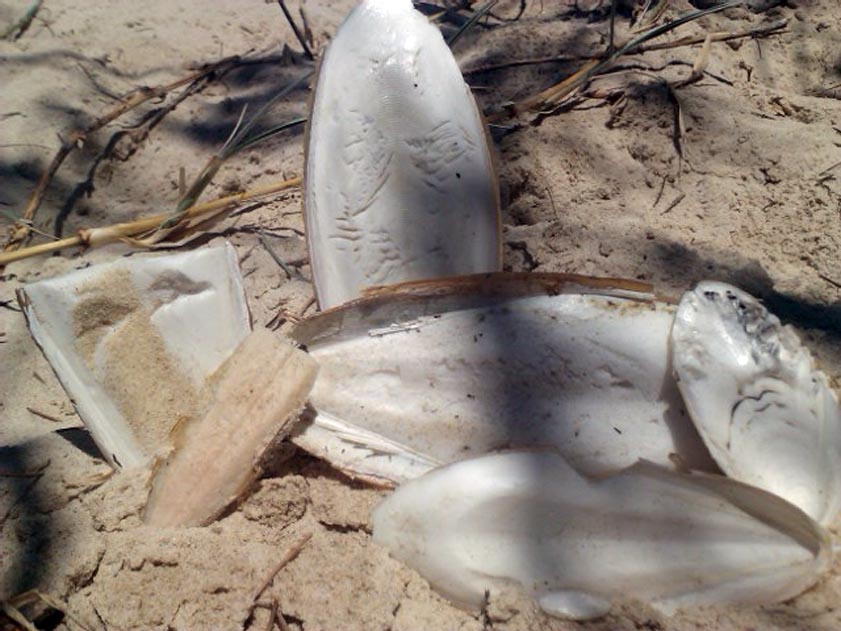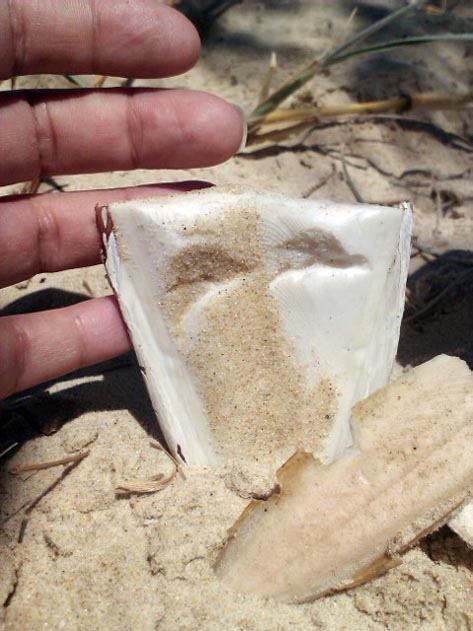 The weather here has been perfect with a cool breeze at night and I'm able to live in this house where the windows stay open all of the time. I almost feel like I'm back in Central America. Almost. The birds are crazy and I still get woken up by strange good morning calls from them. I see hawks flying over the beach daily and hear parrots squawking in the trees.
The air is perfumed by flowers blooming everywhere. There's a huge plumeria tree next door and when I round a corner to the beach it smells like thousands of roses. The palm trees are abundant and also strange looking, like the fluffy one across the street.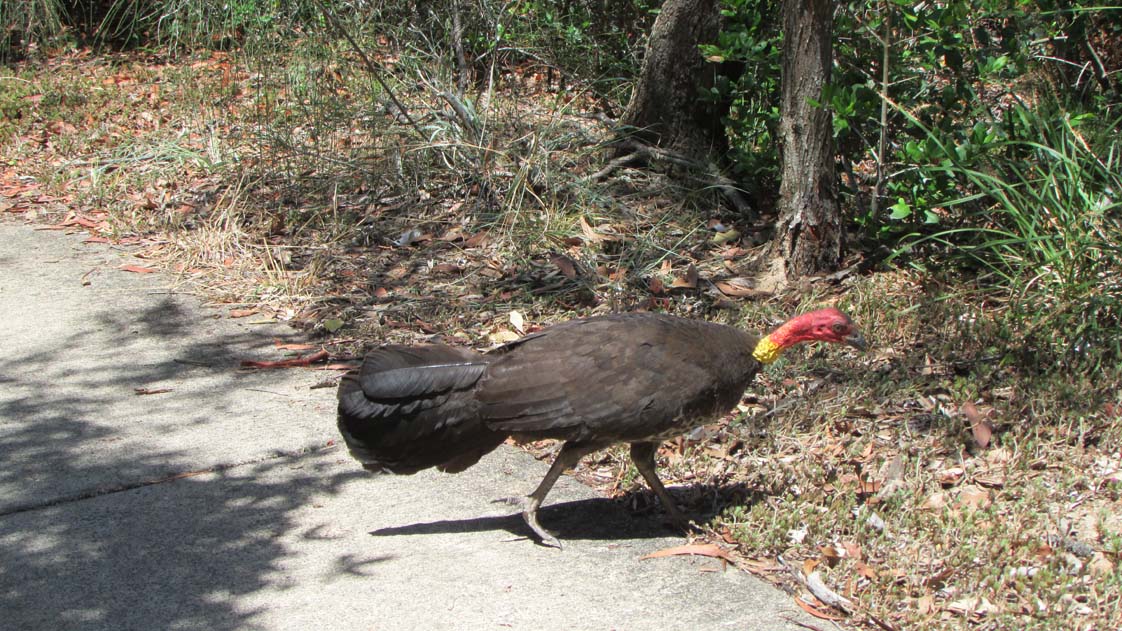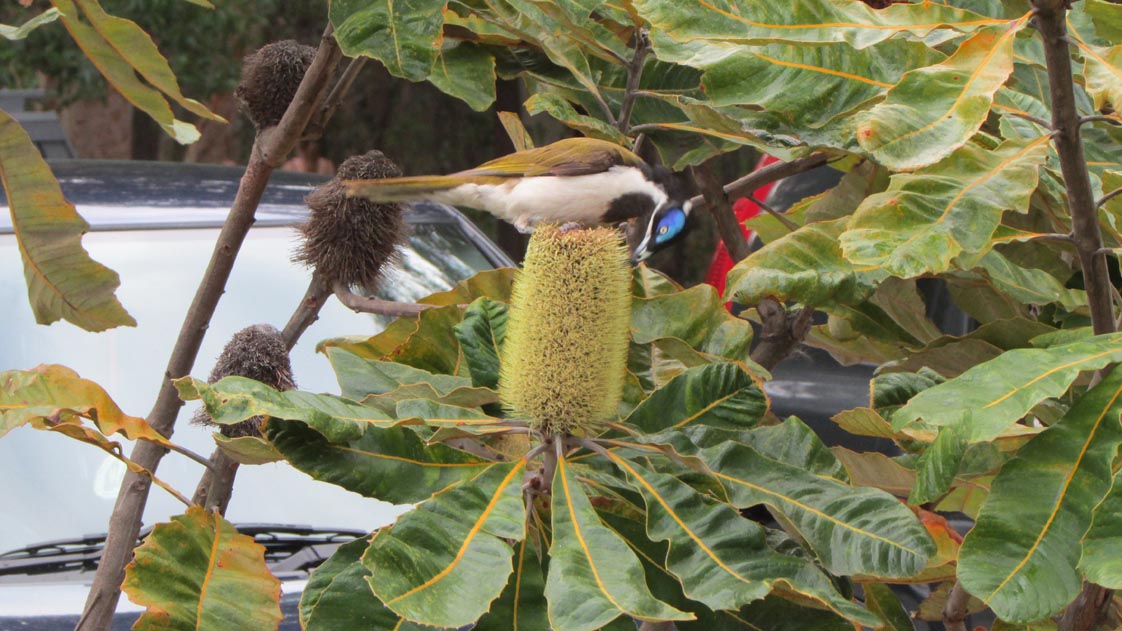 I was lucky enough to be taken to this music festival on a beach over the weekend which was great! A lot of folks from different walks of life and ages. It was quite a people watching event. The bands were really good too and it was free!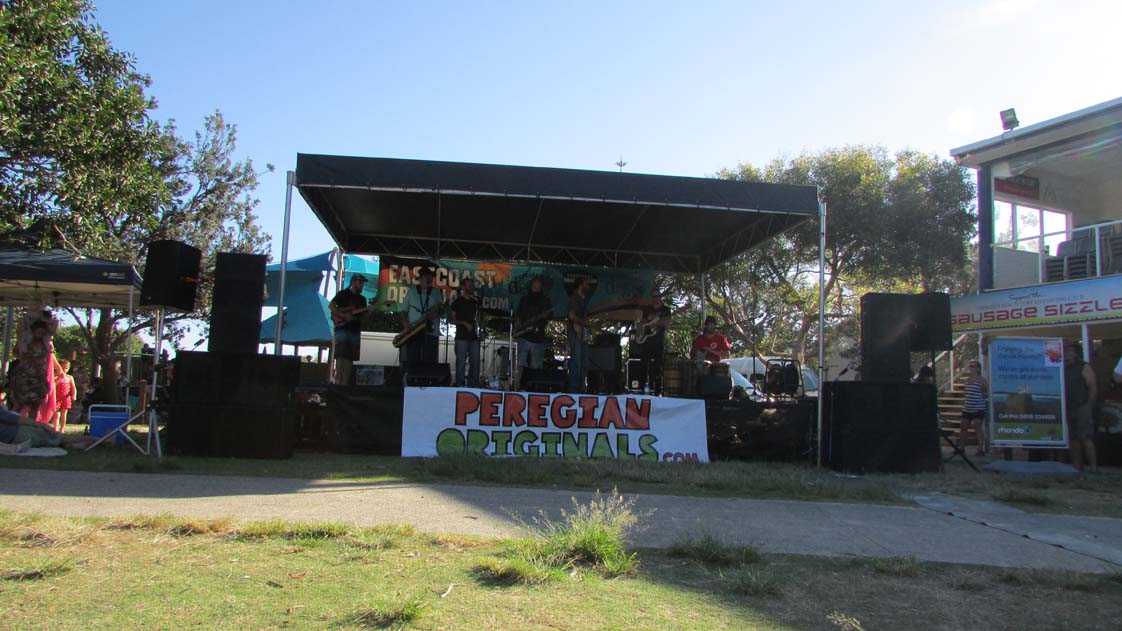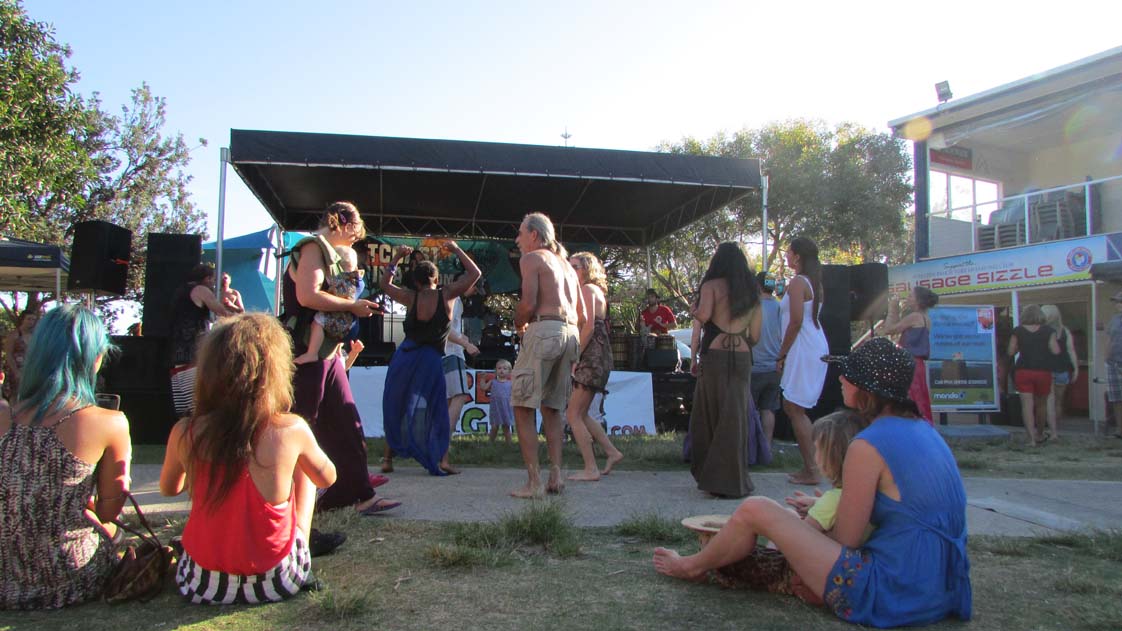 The sand is so soft here that it's like baking powder. You can hardly even feel it between your fingers and it tends to stick to everything. There were these pretty blue shells all over the beach there.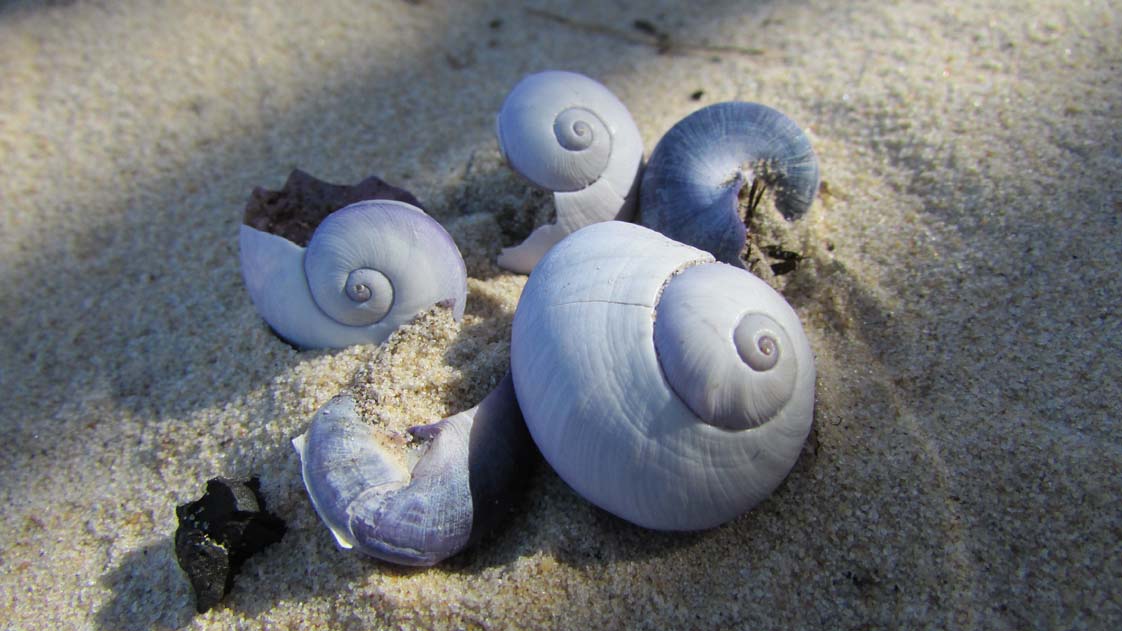 And you know me, I met a frog at my hostesses house. I got a bit too familiar with him and now he just hides in the mouth of the terracotta lion plaque on the wall. I'm pretty upset he's avoiding me. Was it something I said? Not crazy about the pet name 'Pumpkin'? I can change it! I didn't mean you were fat…honestly!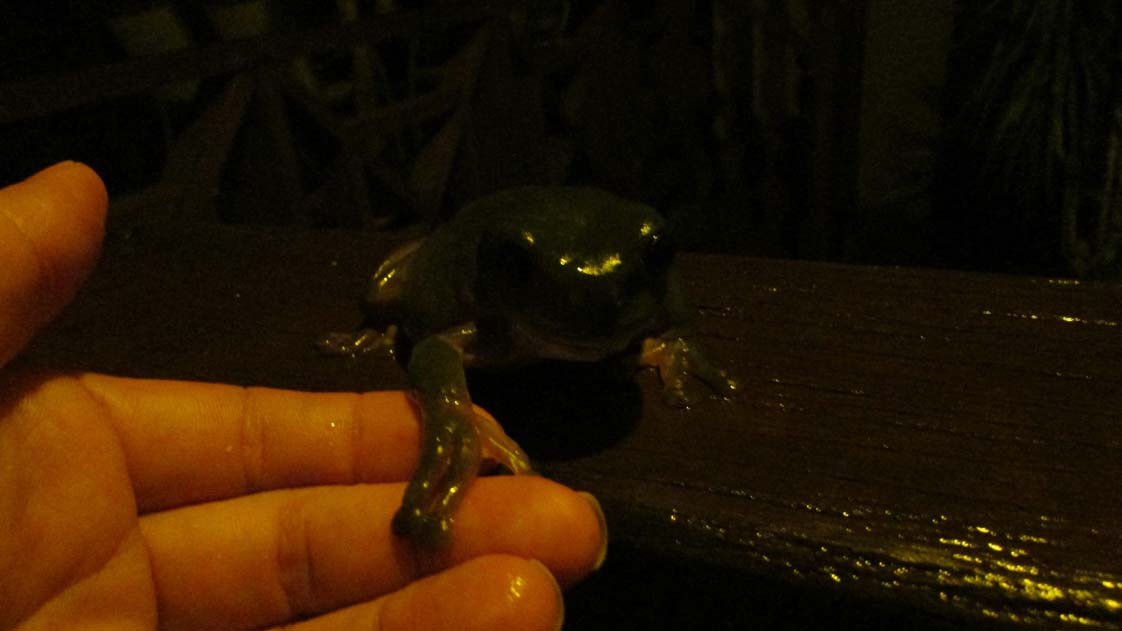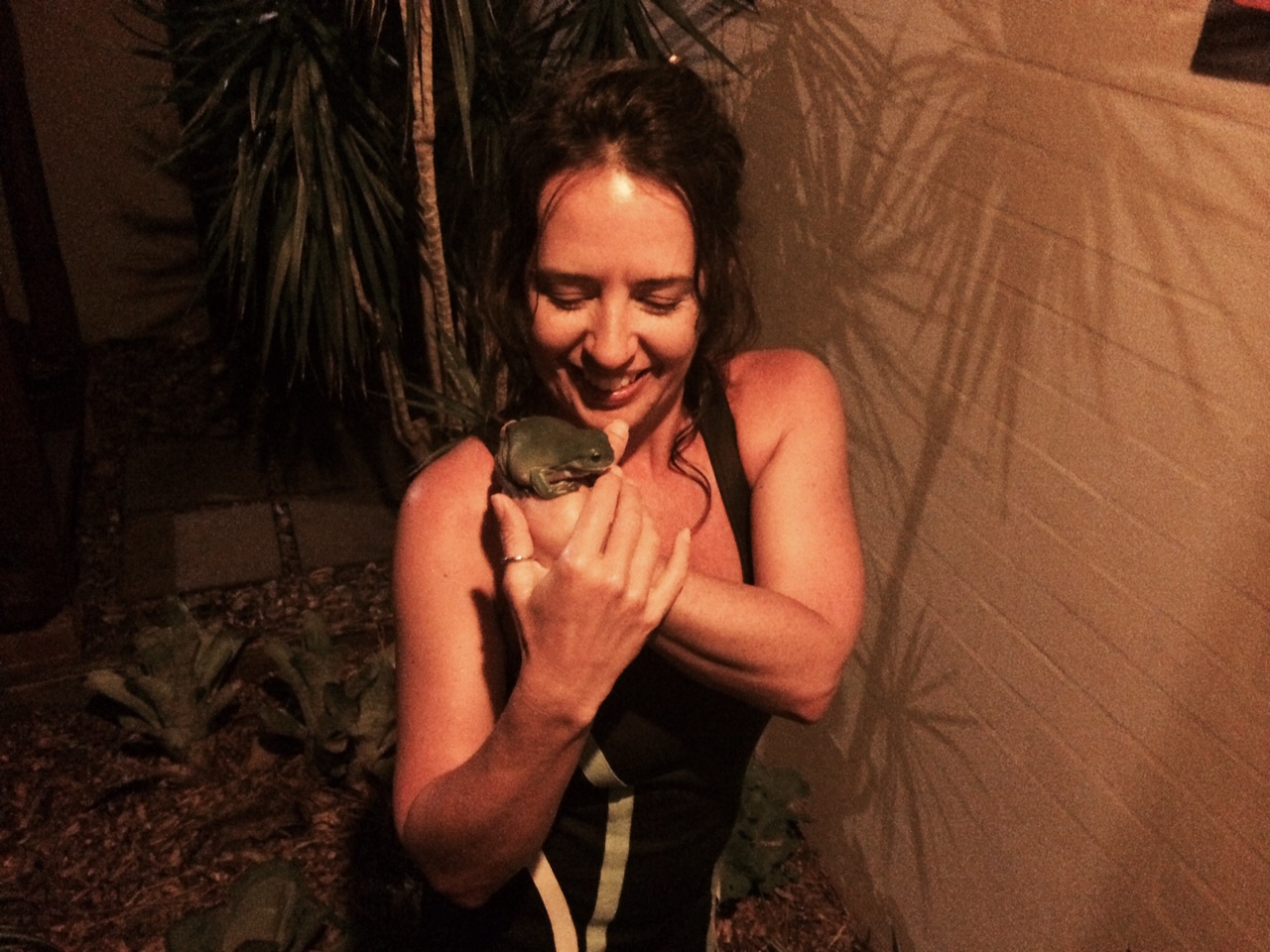 Tonight we walked up Mount Coolum which is an extinct volcanic dome. It looked pretty daunting since I see this mountain everyday and heard it was a pretty strenuous walk up (682 feet above sea level to be exact). It was, but we did it and the view from the top was amazing. You could easily see Brisbane in the distance.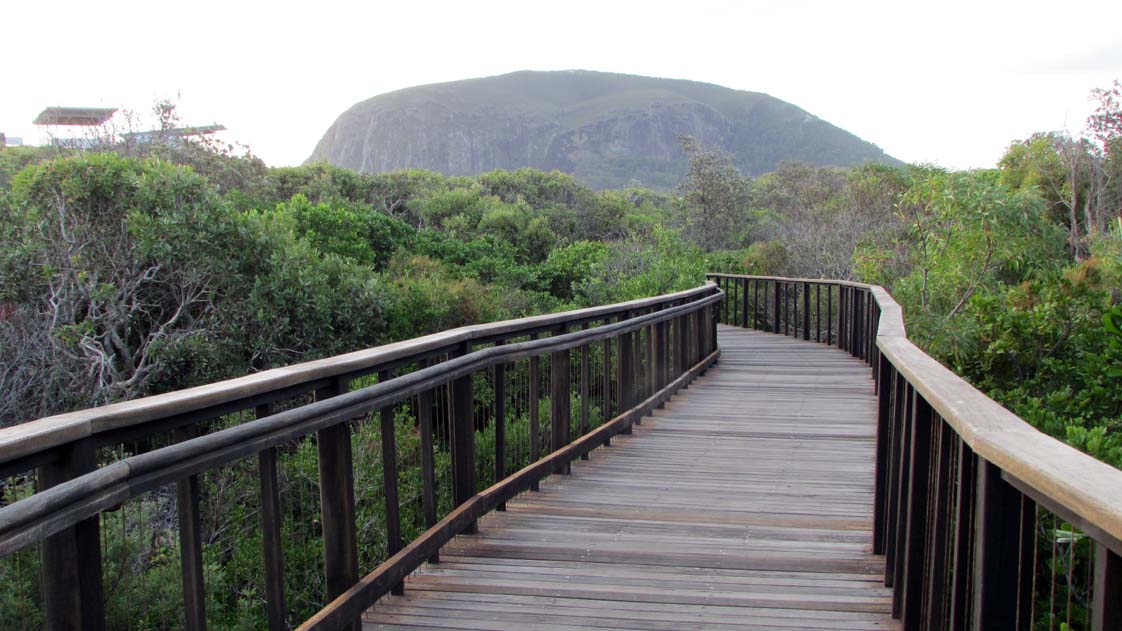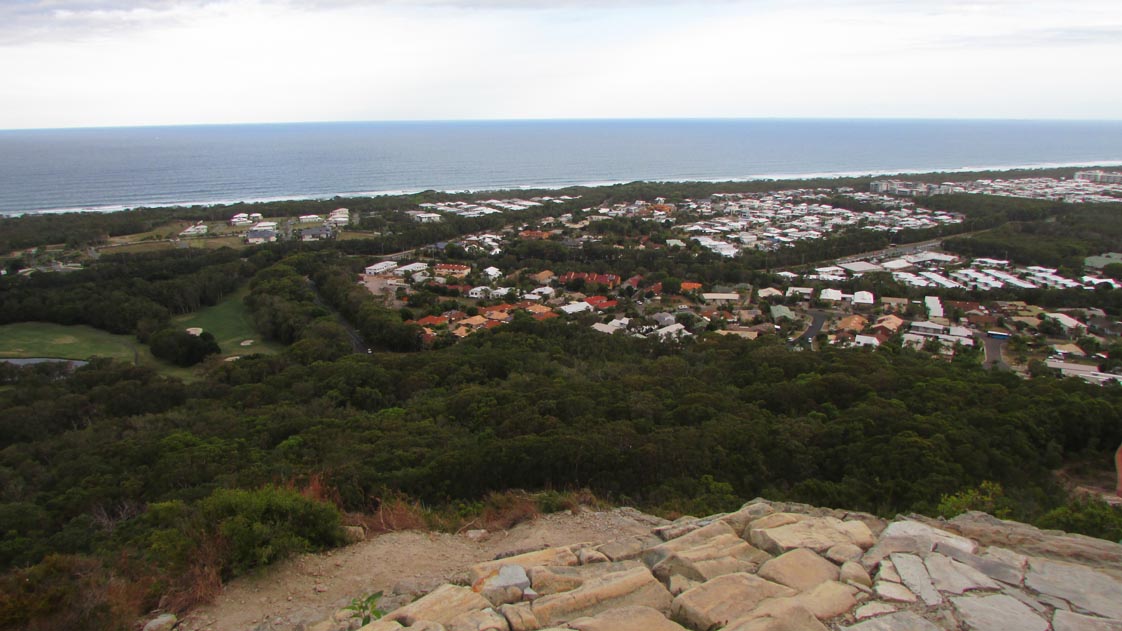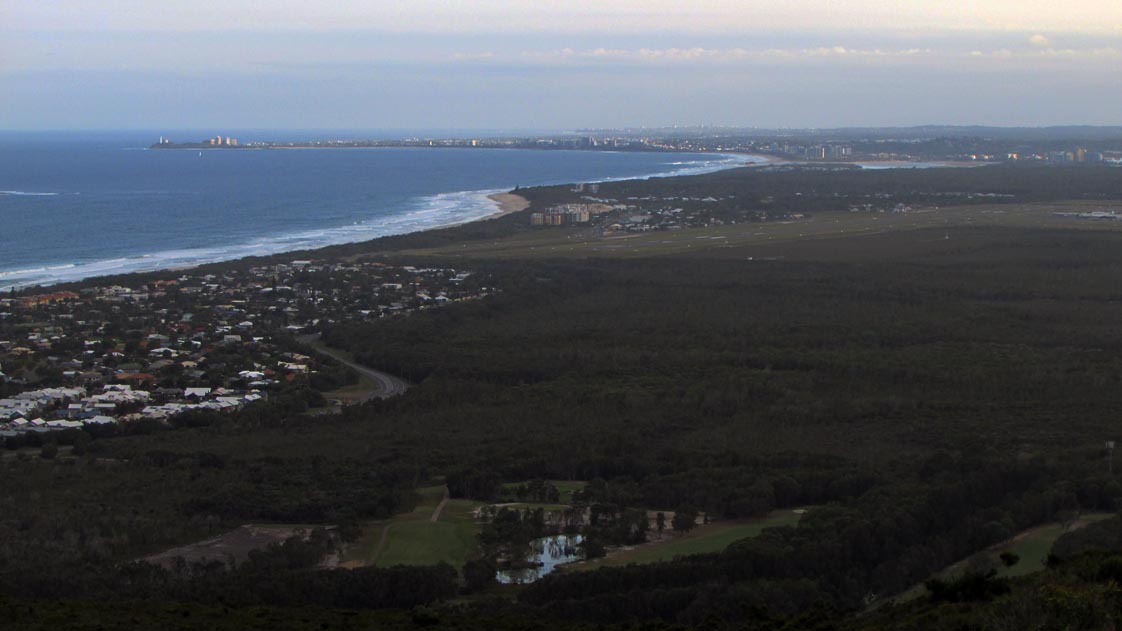 I haven't actually seen a live kangaroo yet, but I did see these two things in the same day: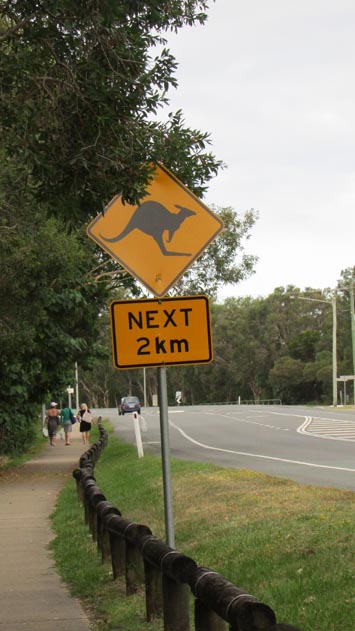 I assume this is what you get if you hit one of those kangaroos: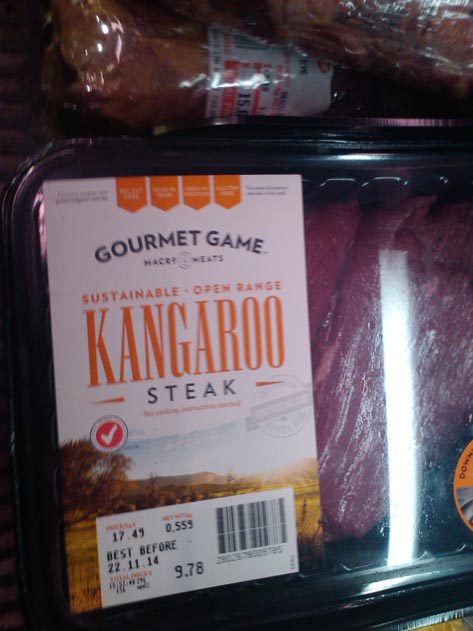 I have a few more days to enjoy this great spot before heading off to Brisbane. I saw a sign today saying Christmas was only 6 weeks away!?! HUH? How can it be Christmas…it's so warm out!