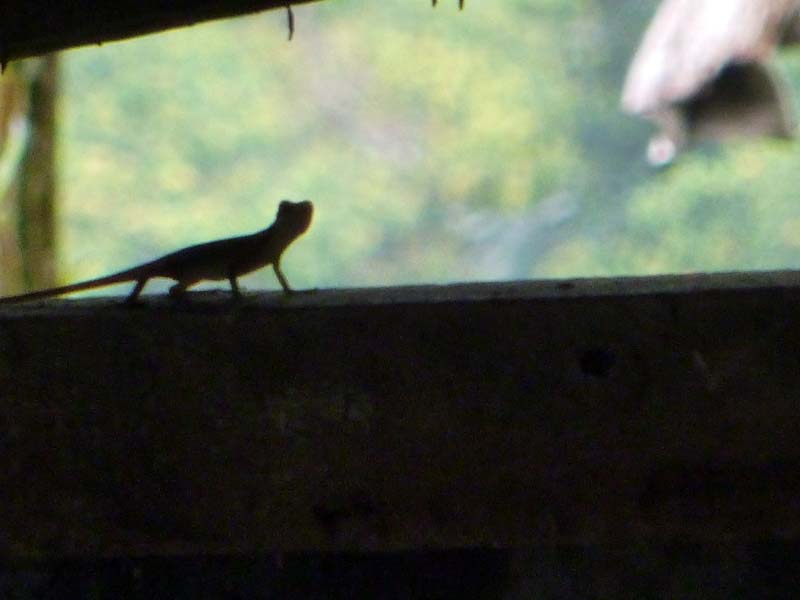 Since I'm always taking pictures of plants and animals, I decided to do a post on them, all clumped into one since it's hard to figure out how to do it otherwise.  Above is a cute little lizard I noticed during a visit to the farm of some friends of mine.  He paused for a long time looking out into the wilderness.  I wondered what he must've been thinking.  Unfortunately my camera is not up to spec and it came out blurry so I had to try and photoshop it into submission.  Drag…it would've been a great picture if I had my old Canon.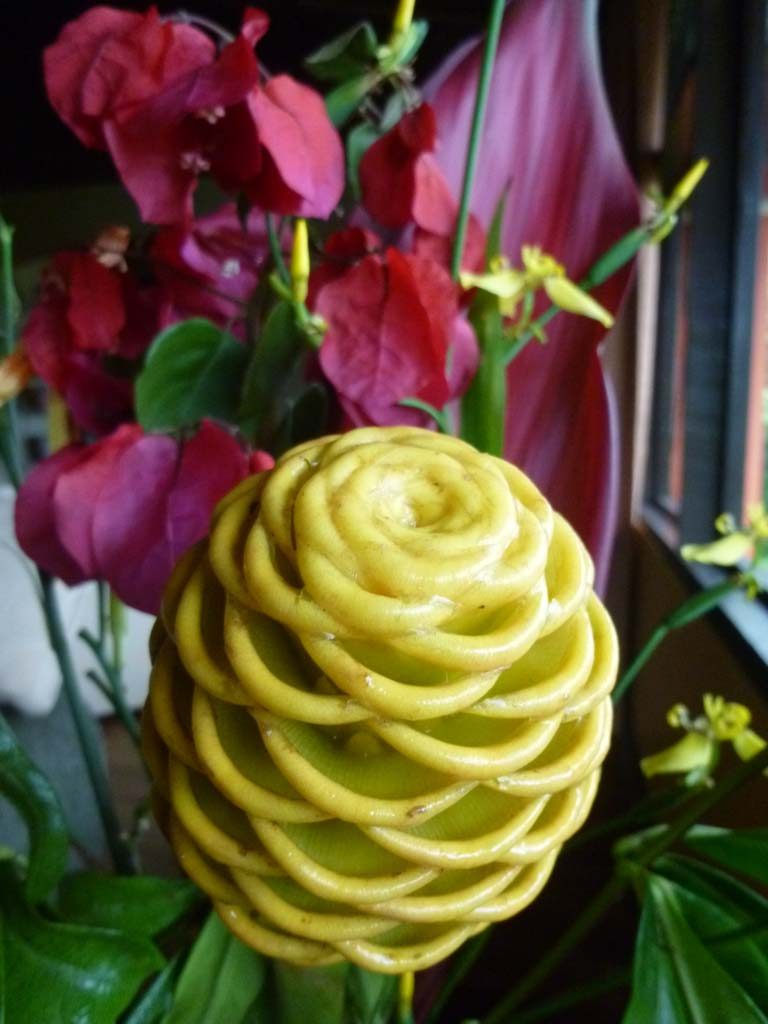 I did a video today on this shampoo ginger flower since they're so cool and I had some questions from people about it.  I saw them a lot in Puerto Viejo and used them to wash my hands off when I was working at the rescue center.  They populate like crazy and they make an awesome flower to put in a bouquet.  They last a really long time after they're cut.  They have a long history and the roots can be used for seasoning  meat and fish and they also have medicinal qualities as well.  You can find these in Hawaii but were originally from India.  Very cool plants.  I love hacking down the leafy stalks with my machete when they start to grow in the way of the paths.  That'll probably be another video soon!!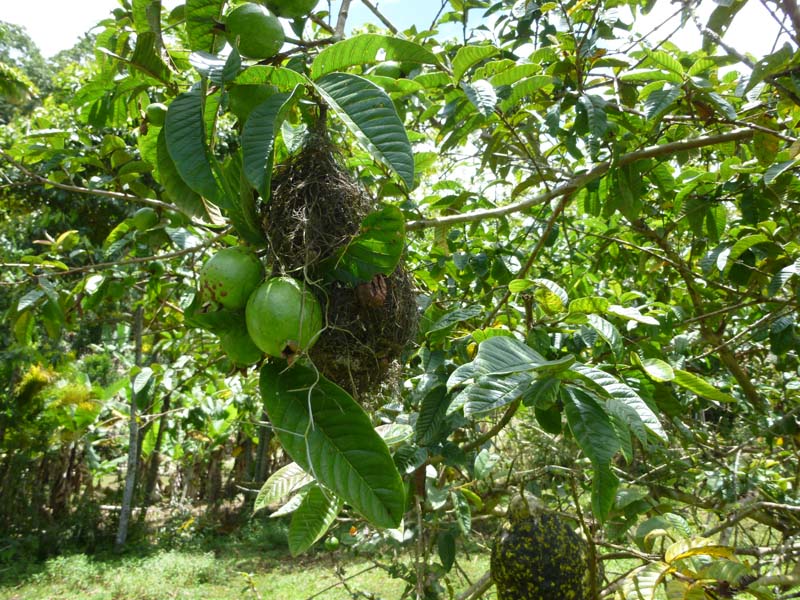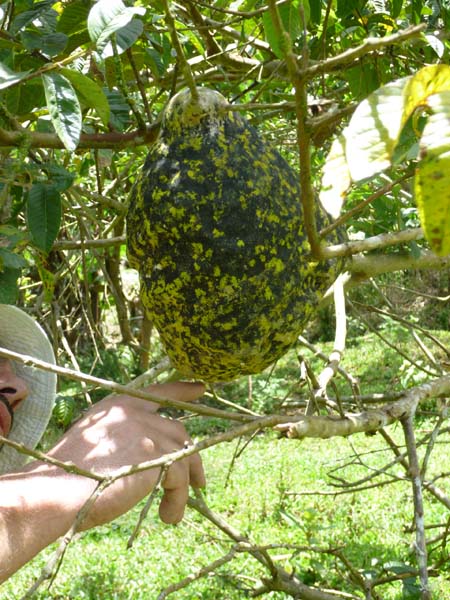 On the same farm as the lizard was this crazy nest (I can't believe he started tapping on it…I ran).  I think he said it was a bee nest and thankfully it wasn't occupied.  But the neat thing was that nest which was right by it.  He said that if you find this bee nest, you'll always find this bird nest closeby.  Nice way to stay protected.  I'm sure there is some kind of symbiotic relationship there, which the owner of this house may be aware of (feel free to post it, Paul).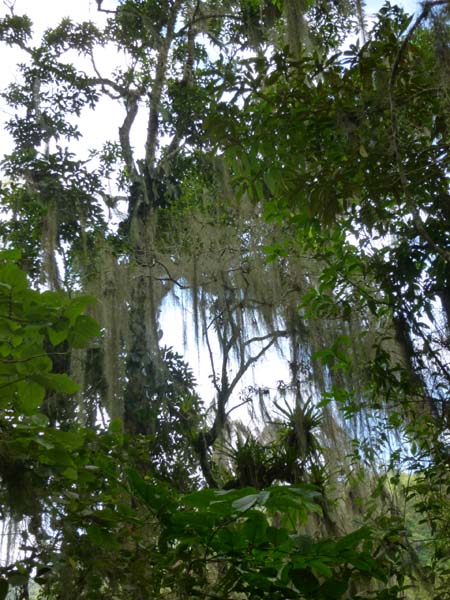 Also on their property were these trees with long flowing moss which was quite majestic.  She said people use it during Christmas for decoration.  It was really neat seeing it blow in the breeze.  It's actually a parasite but not the kind you tend to think of…like Monsters Inside of Me kind of parasites.
Also in their yard we found this cute frog and a beautiful caterpillar which will turn into a butterfly eventually.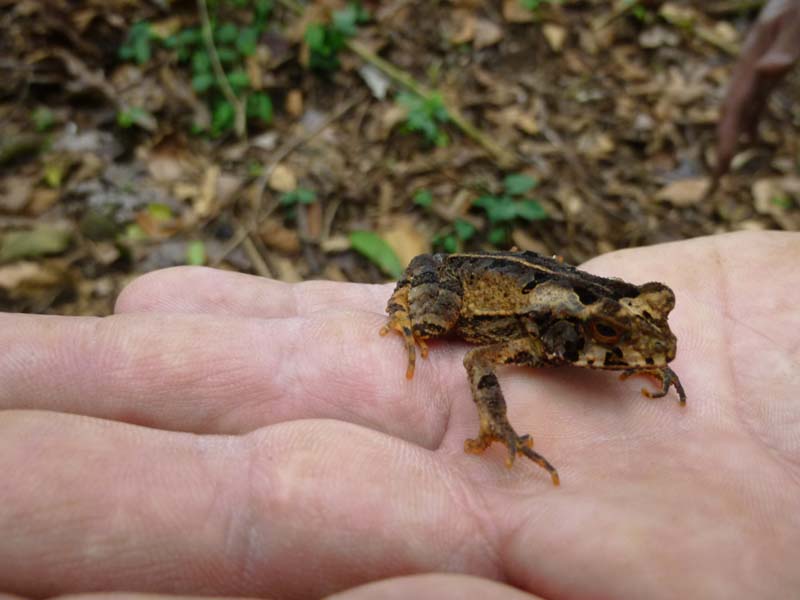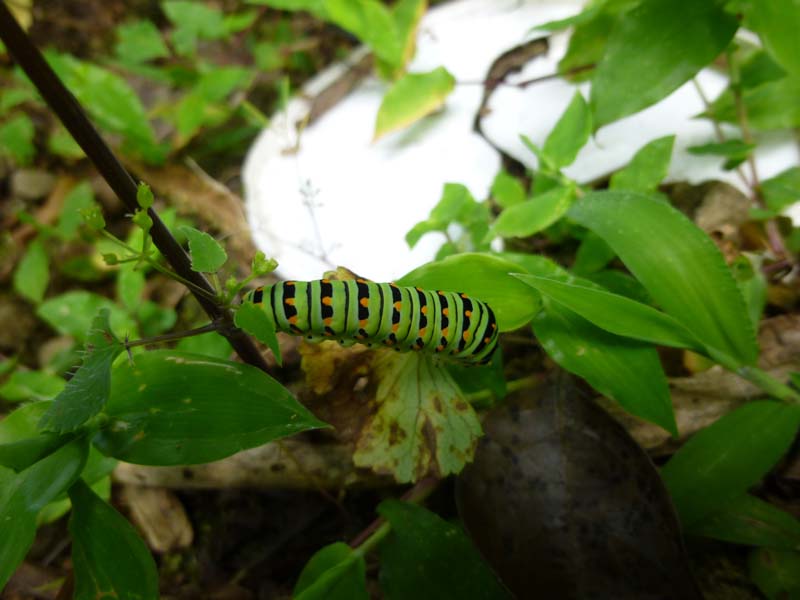 During a recent trip to Guayabo park, we came across a bridge and saw a spider hanging out there, so I snapped a picture of it.  Reminds me of the one in Guyana that had that mask face on its body.  I wasn't about to lean over the side and check for it.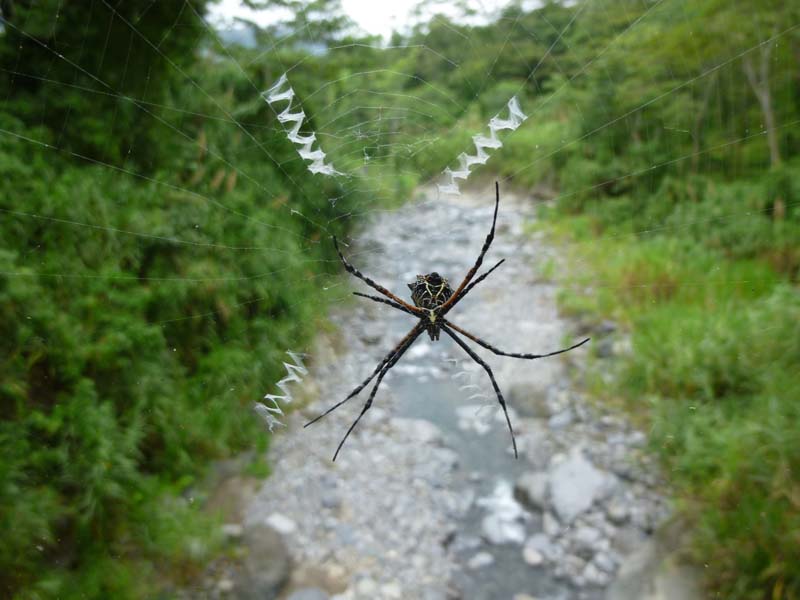 Then back at her cabin, she showed me this piece of driftwood that looks just like a horse head.  She said it hadn't been modified at all.  Crazy the things nature creates!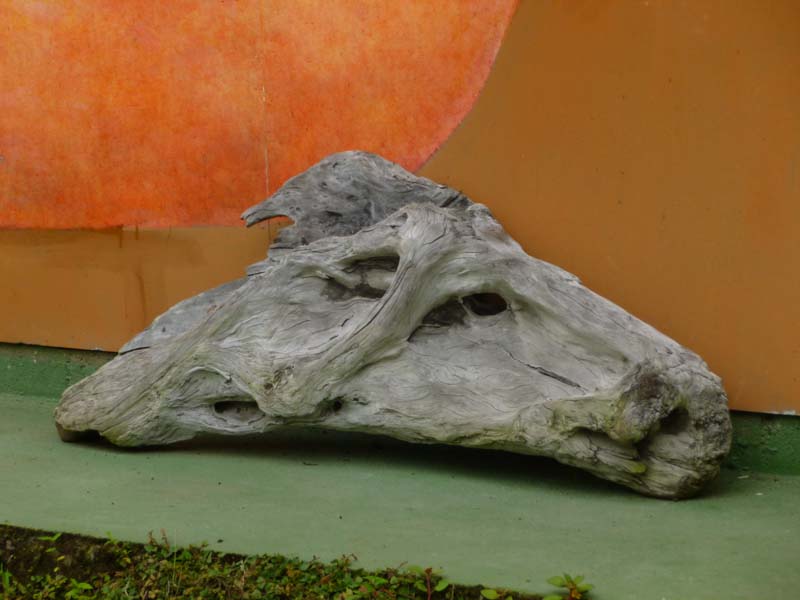 And speaking of butterflies, I saw two recently in the yard…one that had see through wings and one today that looks like it has a wicked face on it.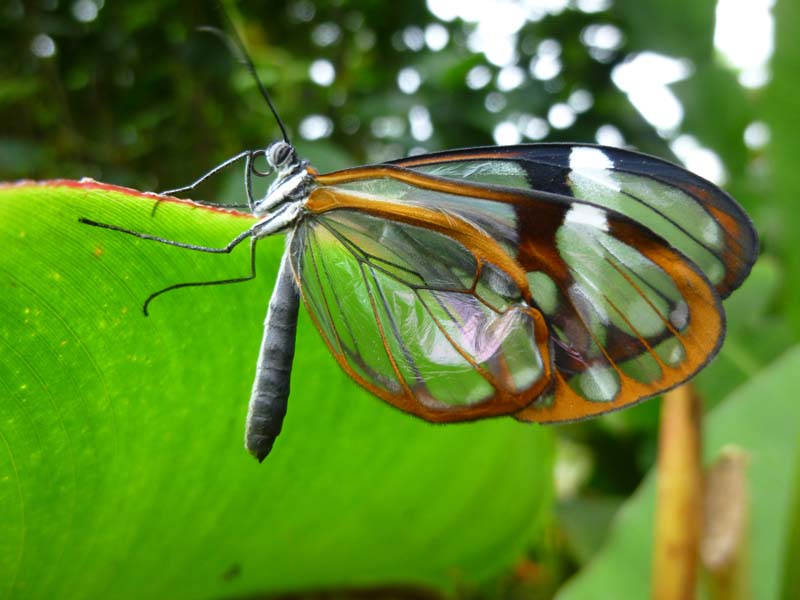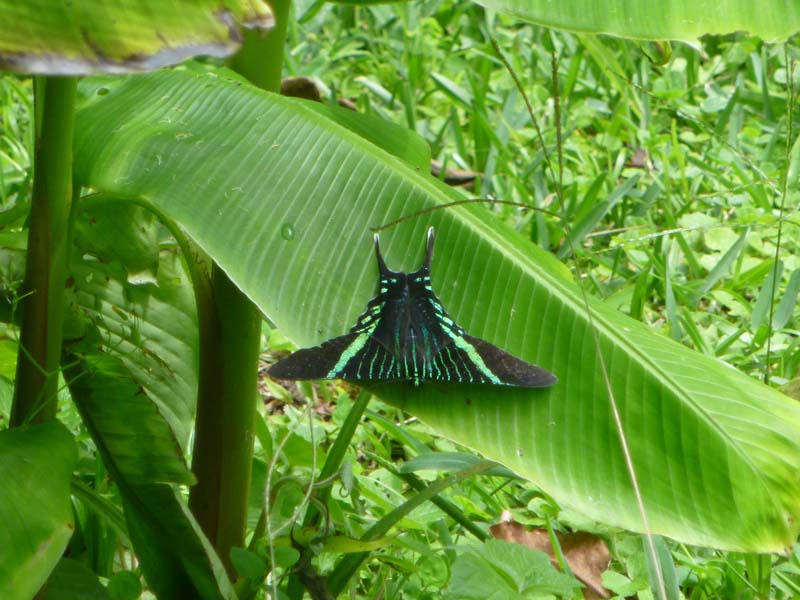 If you use your imagination on the black one, it looks like eyes with big ears at the top and a face below that (you may have to click on the picture to enlarge it).  Here's a closer view of it.  The colors were a lot more brilliant than what you see here though.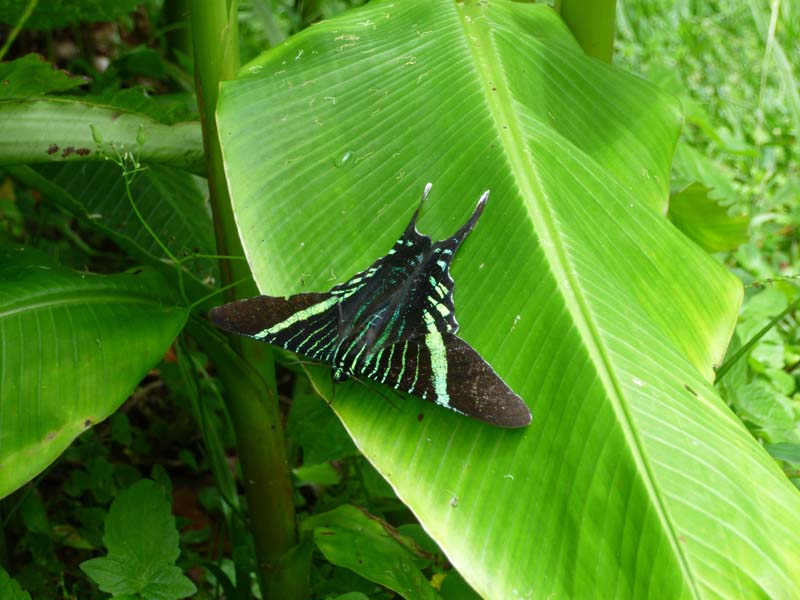 Then finally, I went out in the yard the other morning for a walk and admired the beautiful Angel Trumpet flowers.  It had rained that night and the morning was crisp and clear and I caught a little drop of water on the edge of this flower against the sky.  Ahhhhh…isn't nature wonderful!?